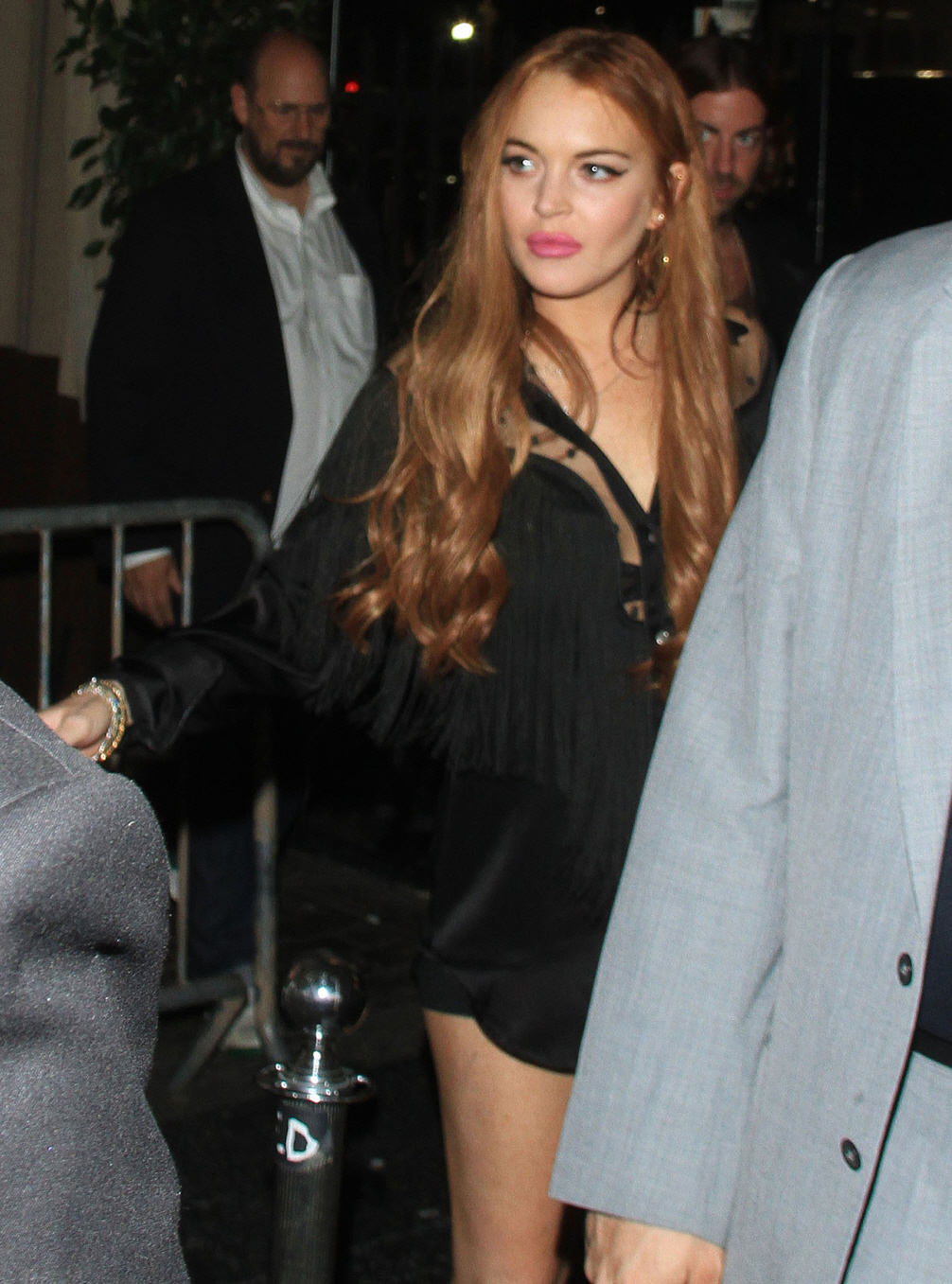 I remember a time, not that long ago, when it seemed like every time we wrote about Lindsay Lohan, she was somehow connected to the phrase "cracked-out jewel heist". The Cracken has a long history as a jewel thief, long before she was even charged with stealing jewelry in an LA boutique… when was that? Last year? Lindsay has been crack-heisting sh-t for YEARS. So it's almost pleasurable for me to see Lindsay going back to her crack-roots. According to multiple outlets, Lindsay was questioned by the cops following an all-night party in the Hollywood Hills – a party in which some items of jewelry went "missing". Cough.
Lindsay Lohan was interviewed by police today regarding an apparent burglary at a Hollywood Hills home last night — but Lindsay insists … she had nothing to do with it.

According to sources, Lindsay slept over at the home in question Sunday night after a small get together — along with several guests — and when everyone woke up this morning, the owner of the home claimed expensive jewelry had been stolen from the property.

Law enforcement sources tell us, police were called to the home and interviewed everyone inside, including LIndsay.

We're told Lindsay was very cooperative — but claimed she had nothing to do with any missing jewelry.

As of now, Lindsay is NOT considered a suspect. The investigation is ongoing.
Radar and X17 say that Lindsay's assistant Gavin Doyle also spent the night, and Gavin was also questioned by the police. You know what? I'm sort of amazed by all of the components of this story. Let's break it down, shall we?
*So, you invite Lindsay Lohan to your houseparty, or she crashes it. As soon as you realize Lindsay is on site, wouldn't your first reaction be to hide all of the valuables, all of the liquor and all of the drugs? And why would you invite her to SPEND THE NIGHT?
*Even then, Lindsay is still going to find all of your valuables and she's going to try to crack-heist them in some way. While I admire the ballsy move of calling the cops and not letting people leave, if you're not going to come out and accuse (J'Accuse!!) the Cracken, it all becomes a theater of the (crackie) absurd.
*So, obviously, the Cracken stole your jewelry. Why do you think she would have any qualms about lying to the police in a standard issue interview? Unless you're going to strip search her – and I mean putting on the gloves and checking for the jewelry IN her crack muffin – the whole exercise is pointless.
*While you're gloved up, you should really check Gavin's drawers too. The Cracken loves working with a partner on her jewel heists.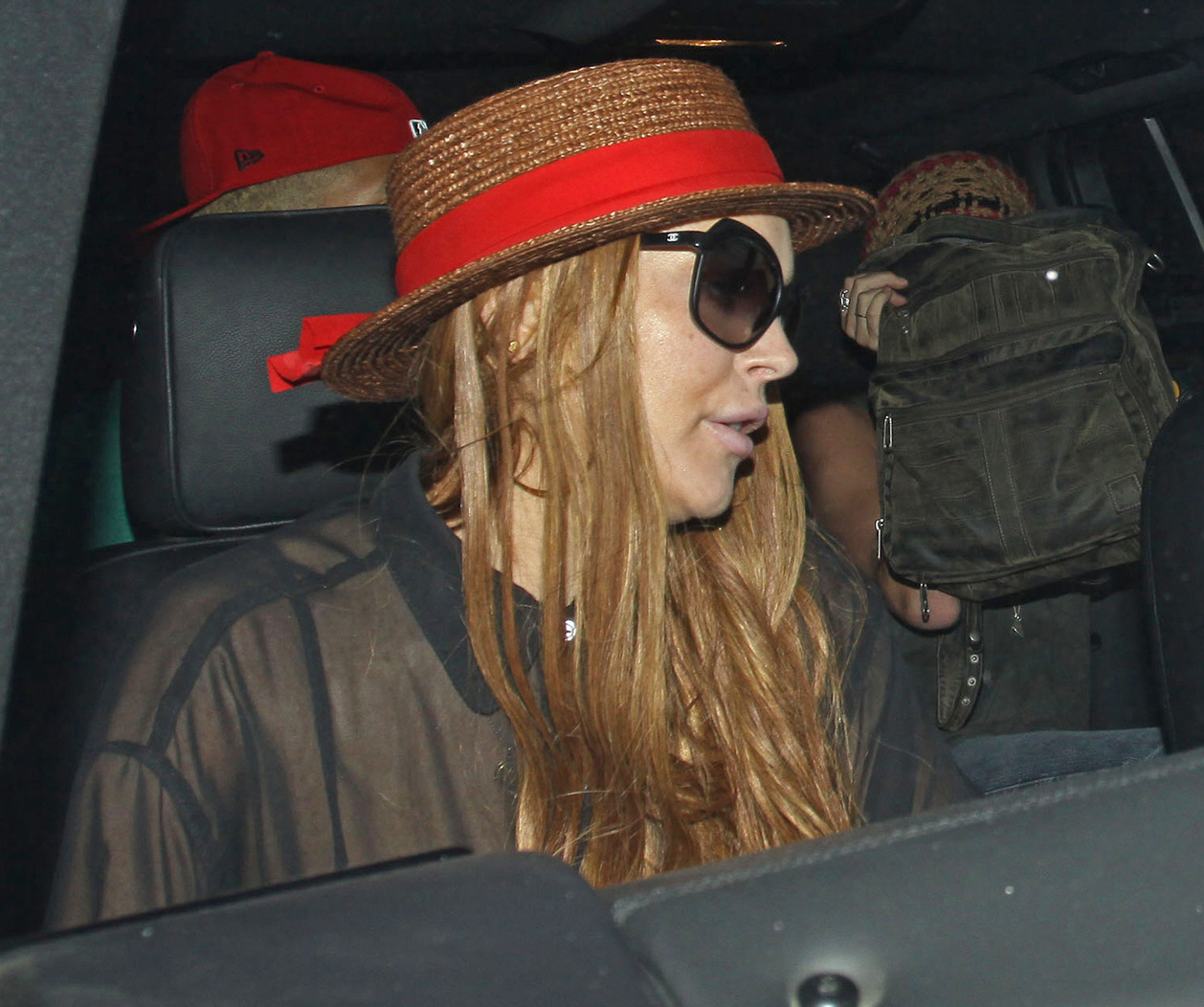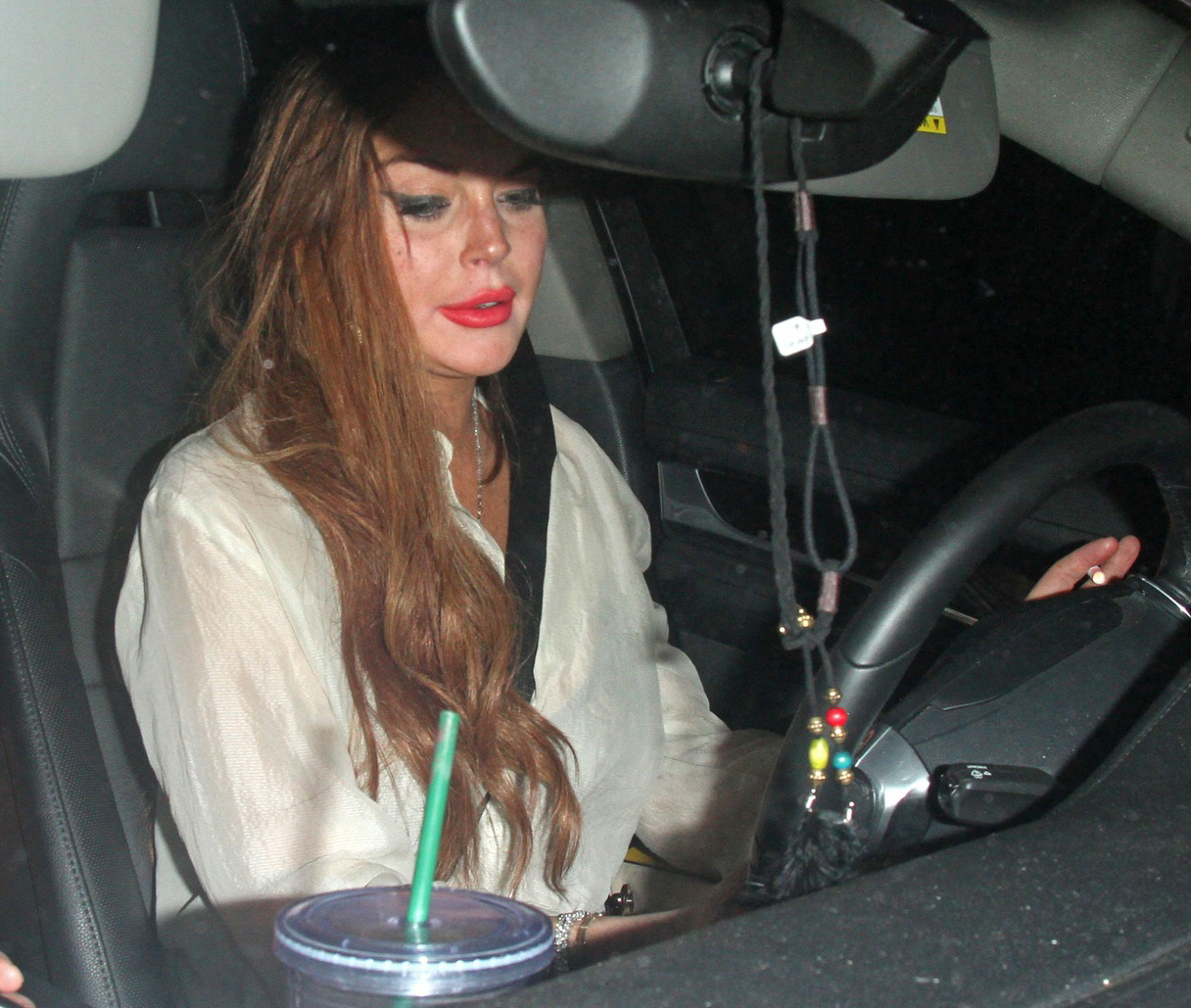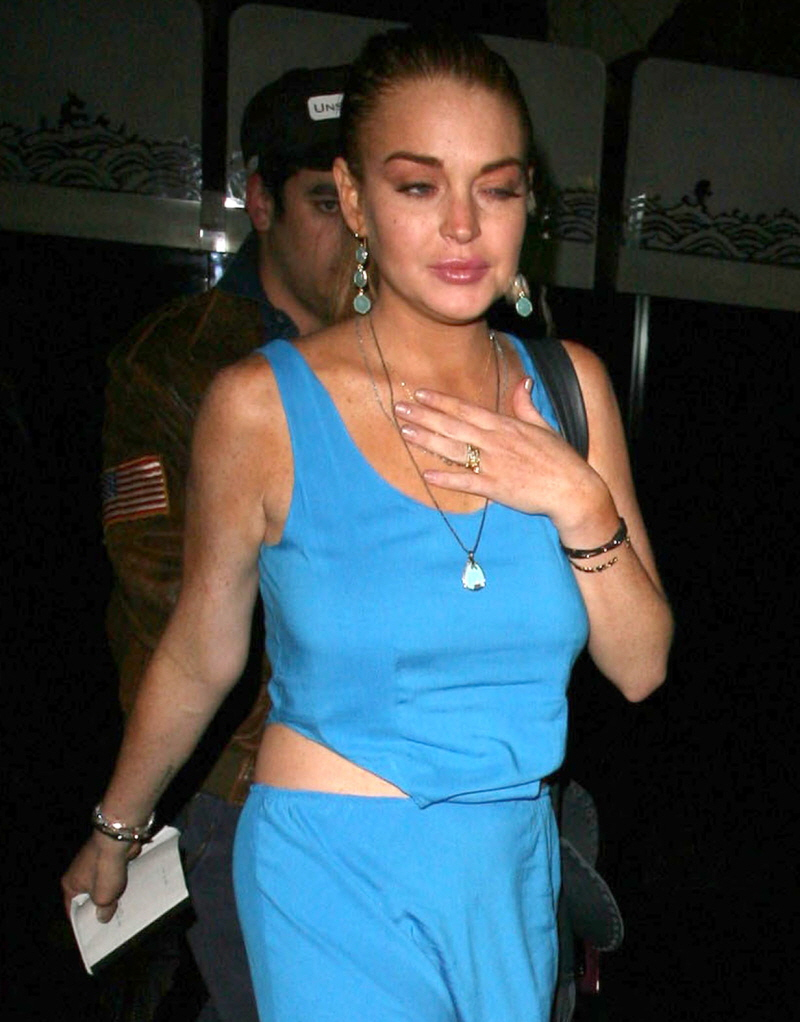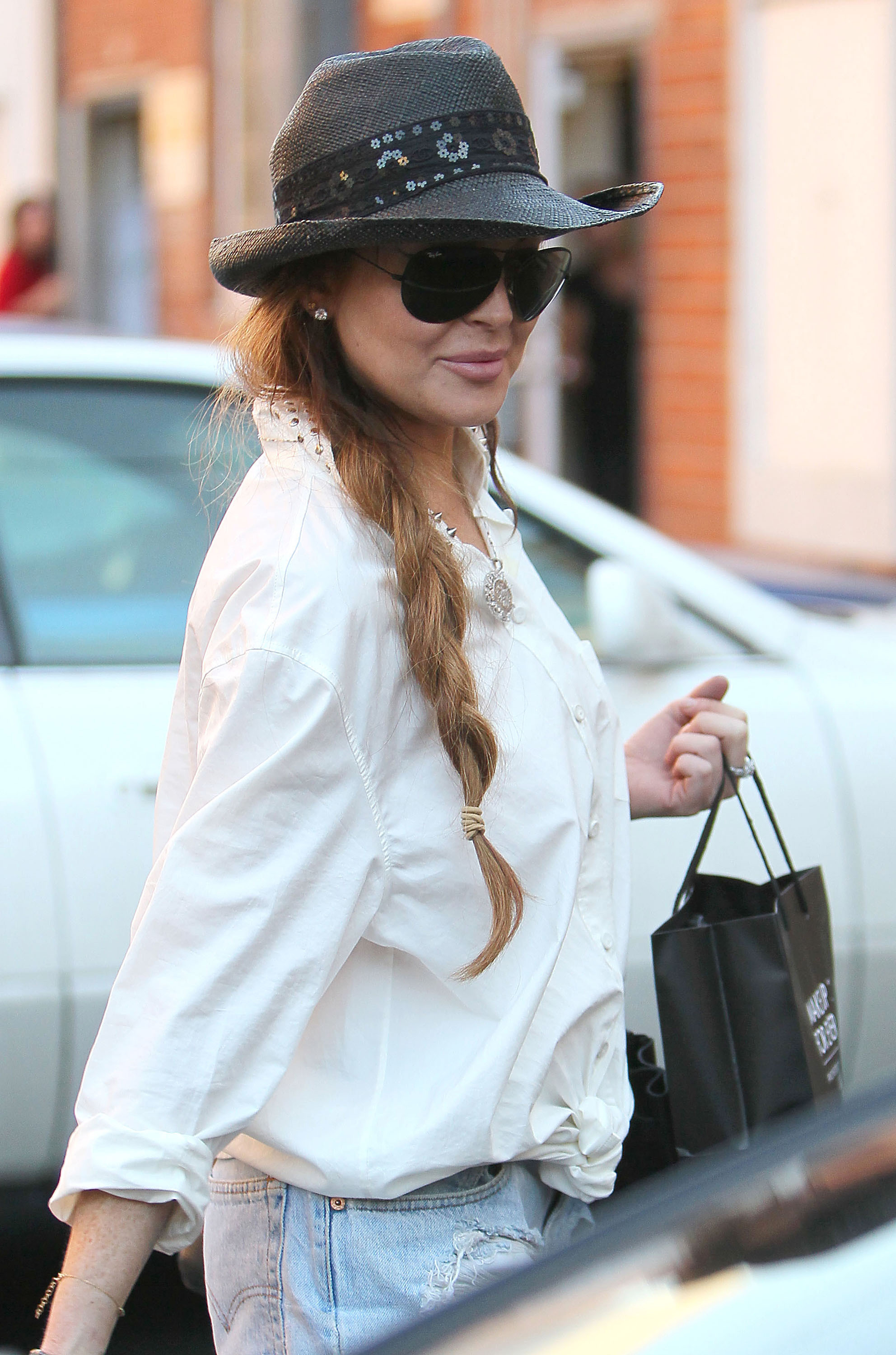 Photos courtesy of WENN, Fame and PCN.