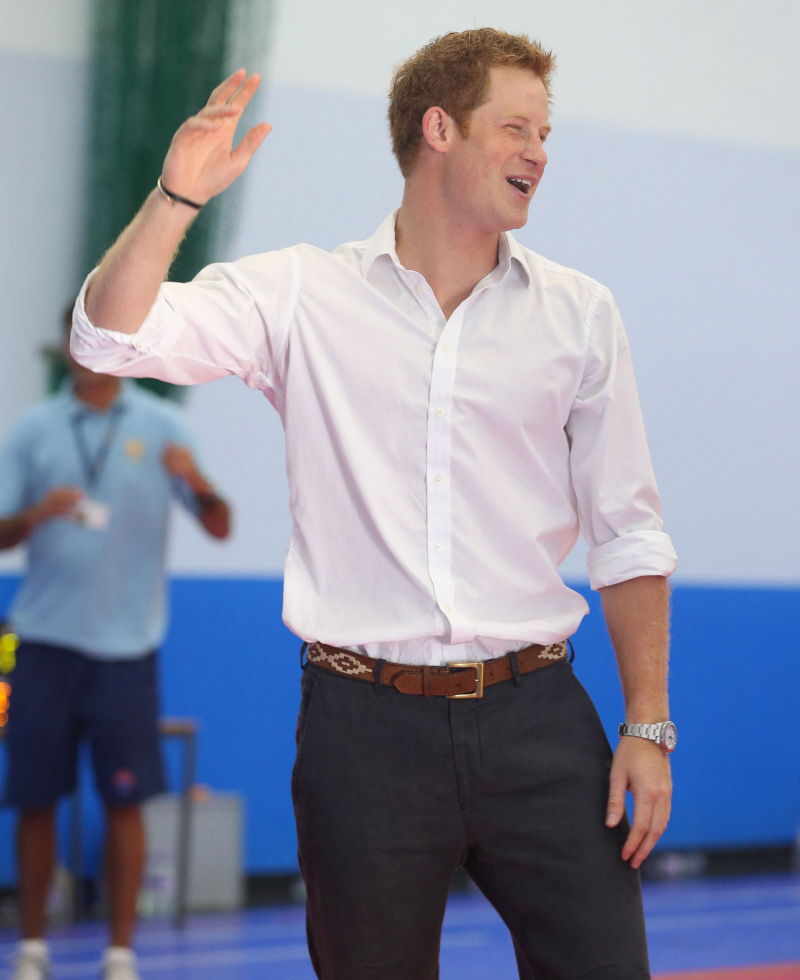 Apparently, Prince Harry has been summoned home after TMZ's exclusive photos went viral last night. I heard something about Harry's initial plans to make some kind of trip to LA too, but I guess those were canceled? So, in the wake of ROYAL JEWEL-GATE, what will be the fall-out? I don't think this scandal could be compared to anything involving Duchess Kate or Prince William – obviously, those two are married and William is the heir. If William was photographed naked with some girls, it would rock the monarchy. But when it's the single spare? The monarchy will likely remain un-rocked, in my opinion. Sure, it will be embarrassing and the royals will be trying to do some damage control, of course. Which has already begun…
*Us Weekly's "source close to Harry" says: "This is a mess. This was not the type of fun he was supposed to be having. He's in trouble. Protection officers are also in trouble because they could have controlled this."

*But another "insider" tells Us Weekly: "He's a lad! This is just him messing about on holiday. No one was hurt, he's on proper vacation from his work, so he's not breaking any rules. He's using his own money. The photos look sleazier than they are. They were playing strip billiards."

*WILLIAM IS NOT AMUSED. A source tells Us Weekly, "William was told about the photos this morning. He's not impressed."

*A family friend of Prince Charles, Alex van Straubenzee, told BBC radio's The World at One that Harry is "a very easy target" for the press and "More than anything he is a British soldier. He has a very, very good qualification in the job he does for the Army and I think this is what people will look at." He said the current "tittle-tattle" will blow over.

*Royal biographer Ingrid Seward, editor of Majesty magazine told The Telegraph "that the gaffe may not damage Harry's reputation in America, and suggests that people may even find it endearing," according to People Mag. Seward says, "It's a bit cheeky, it's bloody silly and he should have known better – he has been caught before. But he has a love of life. He throws caution to the wind like no one else."
[Via Us Weekly, People and The Daily Beast]
I'm sure there will be more analysis and hand-wringing and statements issued and royal propagandists will go into overdrive. But for those of us who pay attention to Harry and the British royal family – is this really surprising? No. Harry should be in "trouble" for the photos because it was a dumb move in general, and it was dumb specifically because he and his handlers didn't take the girls' camera-phones away. He should also be in "trouble" because… well, he's getting too old for this. He's 27 years old (he'll be 28 in a few weeks too) – the "he's just a lad" excuse only goes so far. But overall… yeah. It's still not going to bring down the monarchy. It's just a funny and dumb story.
Also: this is what happens when Chelsy Davy refuses to marry him. It's all Chelsy's fault! If she would just marry him, he would settle down. And if you believe that, I'll eat one of the Queen's Corgis.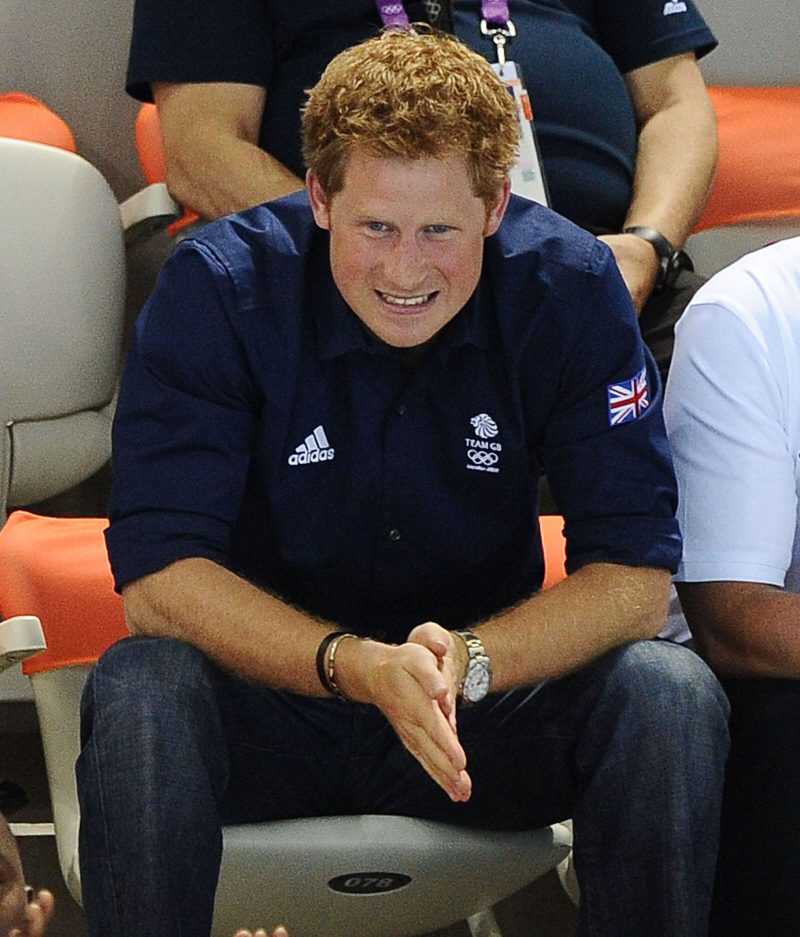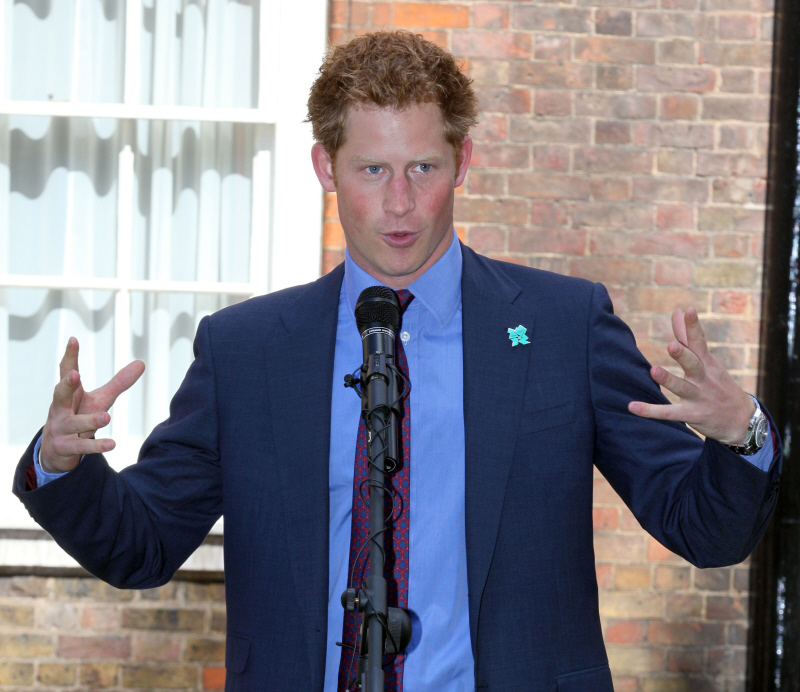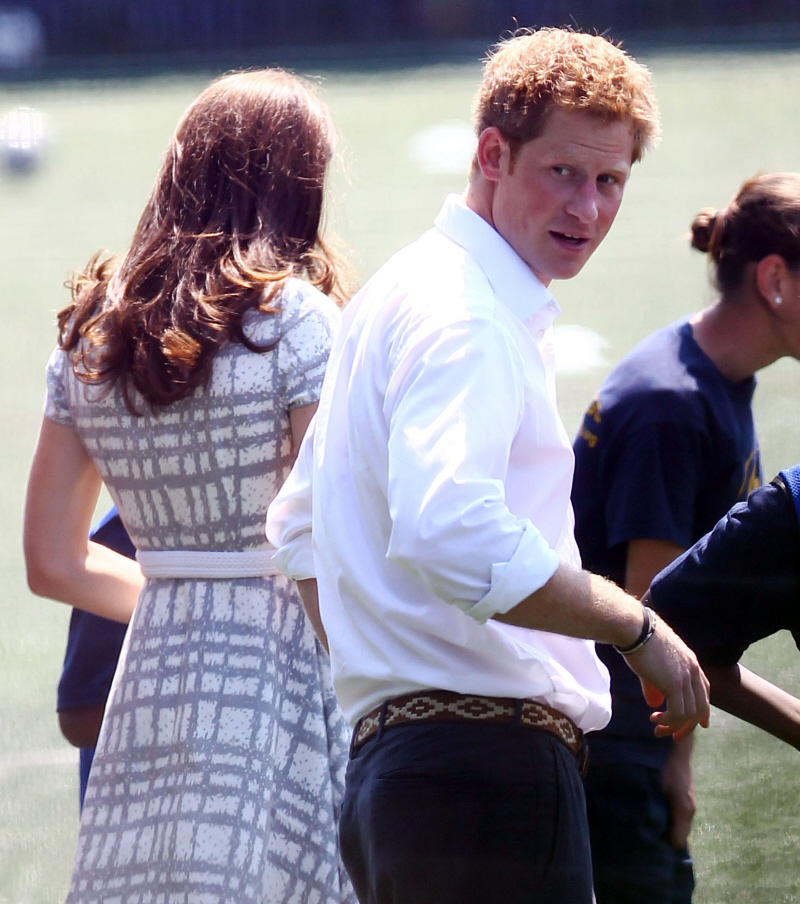 Photos courtesy of WENN.