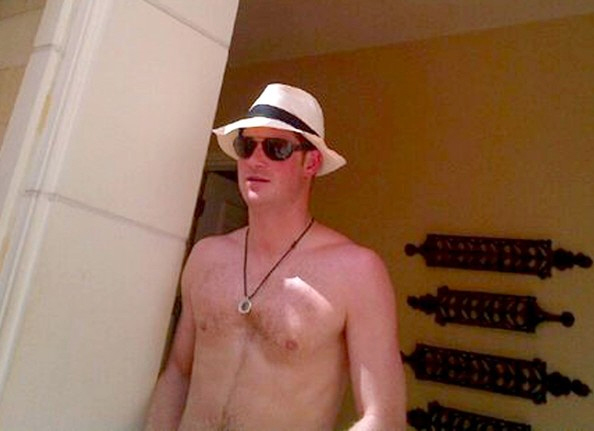 For various reasons, I haven't been covering Prince Harry's Magical and Special Las Vegas Vacation. Harry arrived in Las Vegas this past weekend, first showing up at the same event that Jennifer Lopez was hostessing, then continuing to party and gamble and drink with some dude friends for days. On Monday night, Harry allegedly had a pretty wild and liquor-soaked evening with Ryan Lochte, one which involved scantily-clad women and Harry challenging Ryan Lochte to a race in the pool. There's video of that, as well as random Twitter photos of Harry's appearances all over town. Apparently, though, days before the bromance even happened, Harry had spent LAST FRIDAY with a bunch of girls playing "strip billiards" or something.
Here's the funny part – Harry, his boys and his handlers didn't think to take away the girls' phones. So, of course, the girls snapped photos of Harry. Naked. GO HERE TO SEE THE ROYAL JEWELS. Did I just oversell that? TMZ did "censor" the photos a bit, but it's pretty clear that you can see some ginger butt crack. TMZ says:
Prince Harry put the crown jewels on display in Vegas this weekend … getting BARE ASS NAKED during a game of strip billiards with a room full of friends in his VIP suite. It all went down Friday night during a raging party in a high rollers hotel suite.

We're told Harry, along with a large entourage, went down to the hotel bar and met a bunch of hot chicks … and invited them up to his VIP suite. Once in the room, things got WILD … with the group playing a game of strip pool that quickly escalated into full-on royal nudity.

Some of the partiers snapped photos of the madness. In one photo, a fully nude Harry cups his genitals while a seemingly topless woman stands behind him. In another photo, a naked Harry is bear-hugging a woman who appears to be completely naked as well.

No word on who the women are … or if they got Harry's phone number.
In another shocking move, Clarence House (code for the Prince of Wales' office) CONFIRMED that the photos are of Prince Harry. The spokesman says, "At this time we don't have a comment. We may do later." Incidentally, before these photos came out, I kept hearing that this is Harry's last big party before he goes on his second tour of duty. Maybe Harry's dad just figures – hey, it's not that big of an embarrassment. Harry's single, he's "the party prince," why not? And to just defend Harry for a moment – it's not like he took advantage of anyone or anything. He just got drunk with some strange girls and they got naked and photos were taken. It's amusing and typical of Harry, but I don't really think it's some huge scandal or anything.
Some video of Harry in Vegas: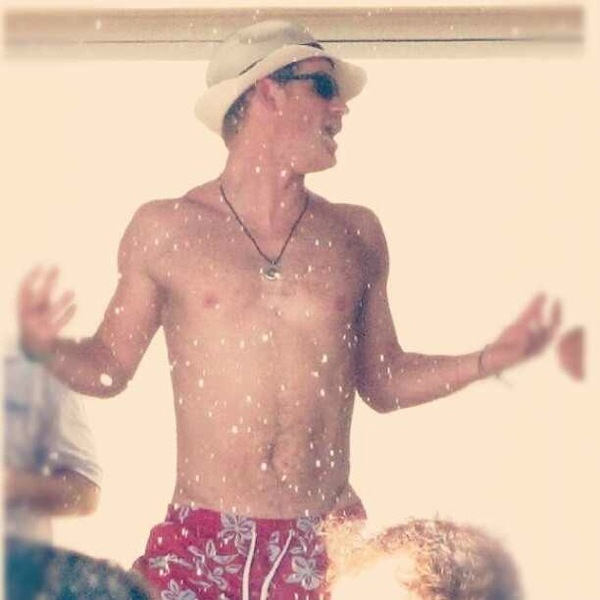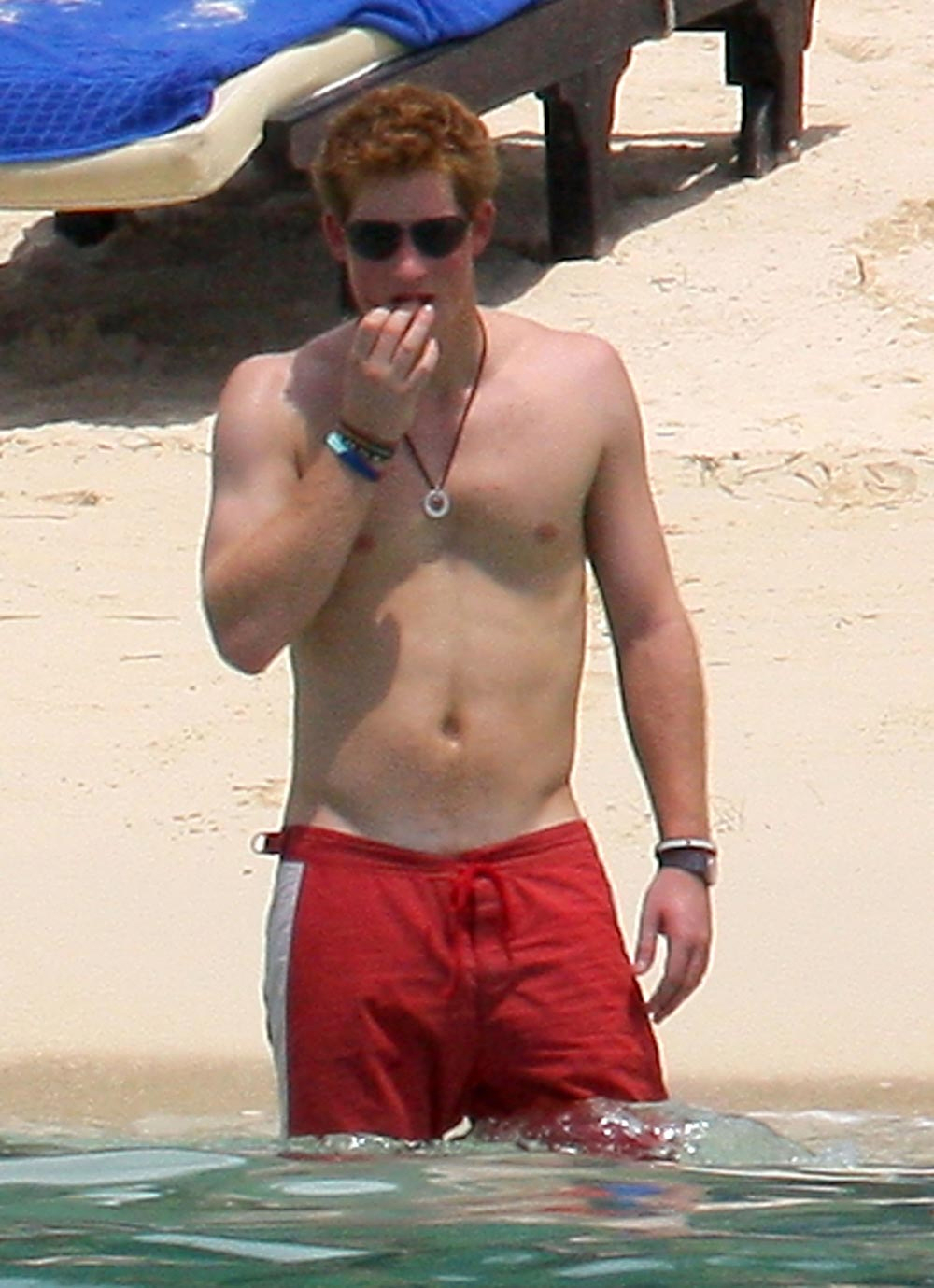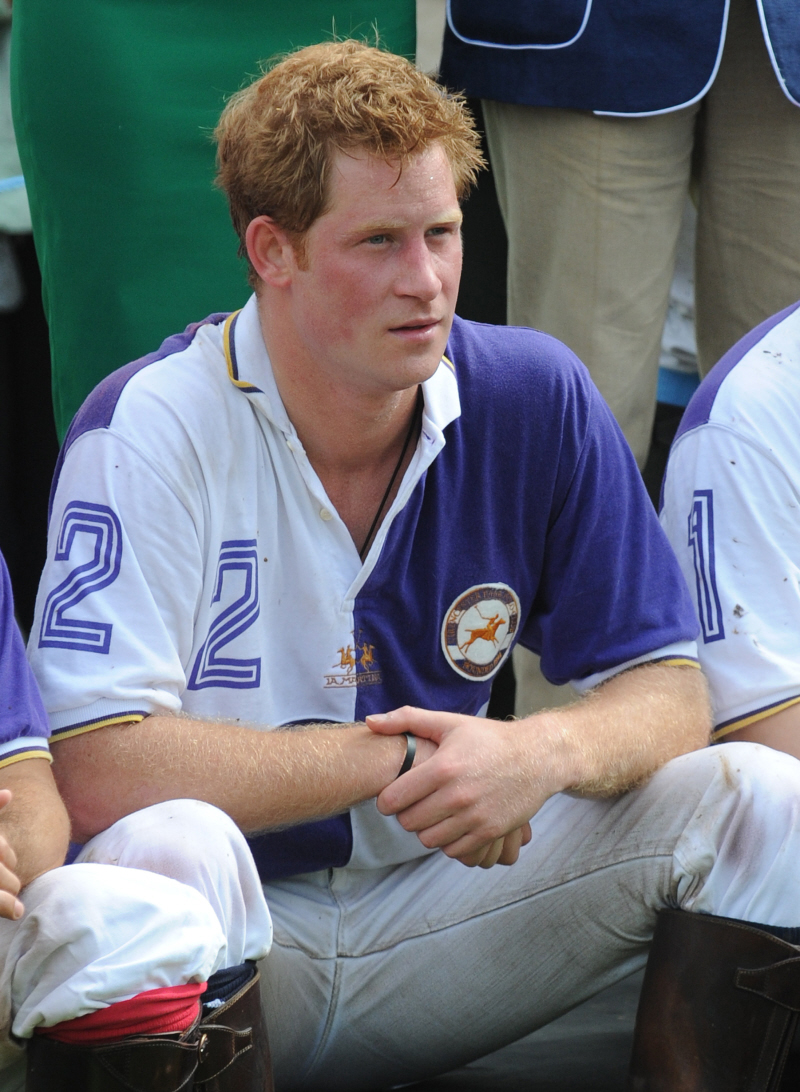 Twitter photos of Harry in Vegas, courtesy of Rickey. Additional archival photos courtesy of Bauer-Griffin and WENN.