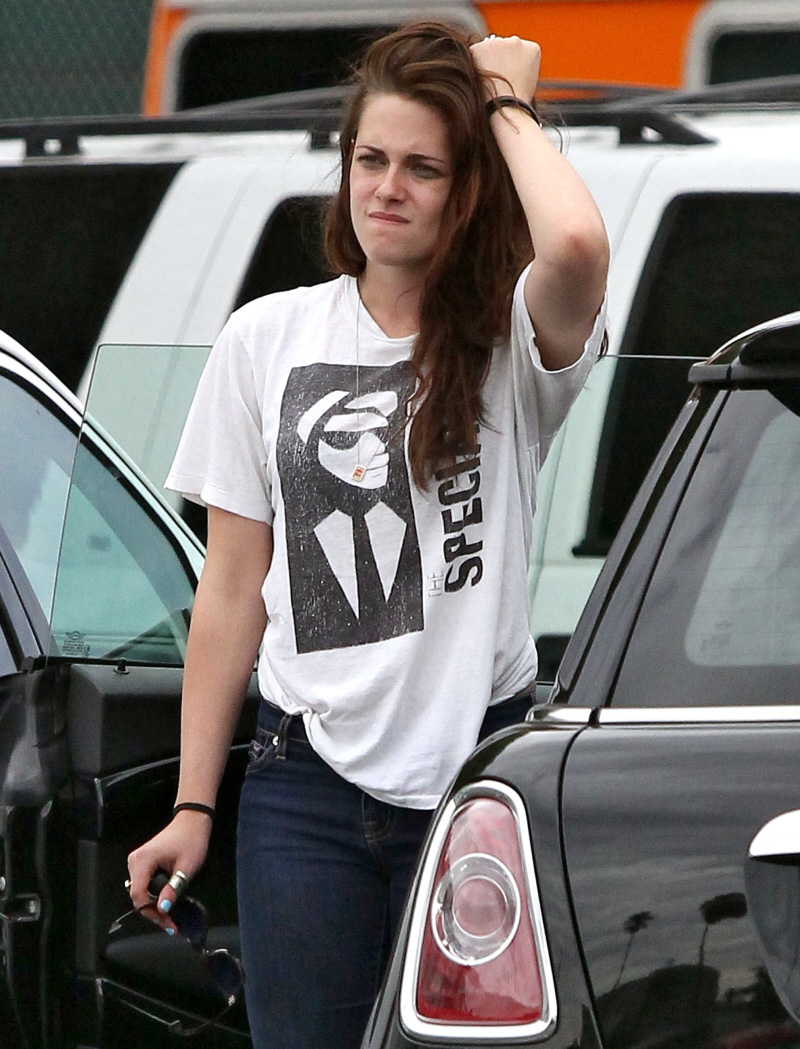 I think it's a good thing that Kristen Stewart has begun to emerge from her Twihard Exile. Some people are still pissed off at her, of course, but that doesn't mean we can't look at new photos of her. Pop Sugar had the first exclusive pics of Kristen, but I think she was photographed again yesterday – are these pics new? Could be. Anyway, now that this week's tabloids are slowly beginning to come in, let's see How Kristen Is Doing. Because that's a thing now – everyone has to have an opinion on How Kristen Is Doing.
*Allegedly, Kristen has definitely not been back to the house she once shared with Robert Pattinson. Sources say she's been "bouncing back and forth" between her parents' Woodland Hills home and her girlfriend Scout Taylor Compton's house.
*Not that Kristen has been sleeping much! Kristen "cried herself to sleep every night". Us Weekly gets even harsher – their source says: "She isn't sleeping and she stays up all night crying. She's close to a total meltdown." Kristen "can't do anything" and she's "so distraught."
*Kristen's parents "are begging her to stay with them. Because they're worried she can't deal with this on her own."
*Hollywood Life has a source close to Summit Entertainment who says that Robert Pattinson has already let it be known that he is "not interested" in speaking to Kristen or spending any time with her during the promotion of Breaking Dawn Part II. The source says, "Kristen Stewart is definitely still in love with Rob and is going through the motions of a breakup. She really wants him back but Rob is not interested in talking to her right now and that is certainly making things difficult for the plans on doing any press together for when Twilight comes out… Chances of them being in the same room is highly unlikely. They are going to have the timing of interviews timed out to prevent awkward encounters."
[Via Hollywood Life, various stories]
I actually think Team Kristen is overselling her devastation a little bit, in the hopes that she'll magically seem sympathetic if we think she's just torturing herself in the wake of the scandal. I don't think she's really torturing herself – I think she feels bad, for sure, and she's probably depressed and all. But I also think she's preparing herself to move on. Either that, or she's preparing herself to win Rob back during the publicity tour for Breaking Dawn. I actually think that might be a real possibility.
Meanwhile, The Hollywood Reporter had an interesting, Twihardy, anonymously-written piece about The Dilemma of Kristen Stewart, and why people should back off and why Kristen's apology – issued hours into the scandal – totally backfired. You can read the full piece here.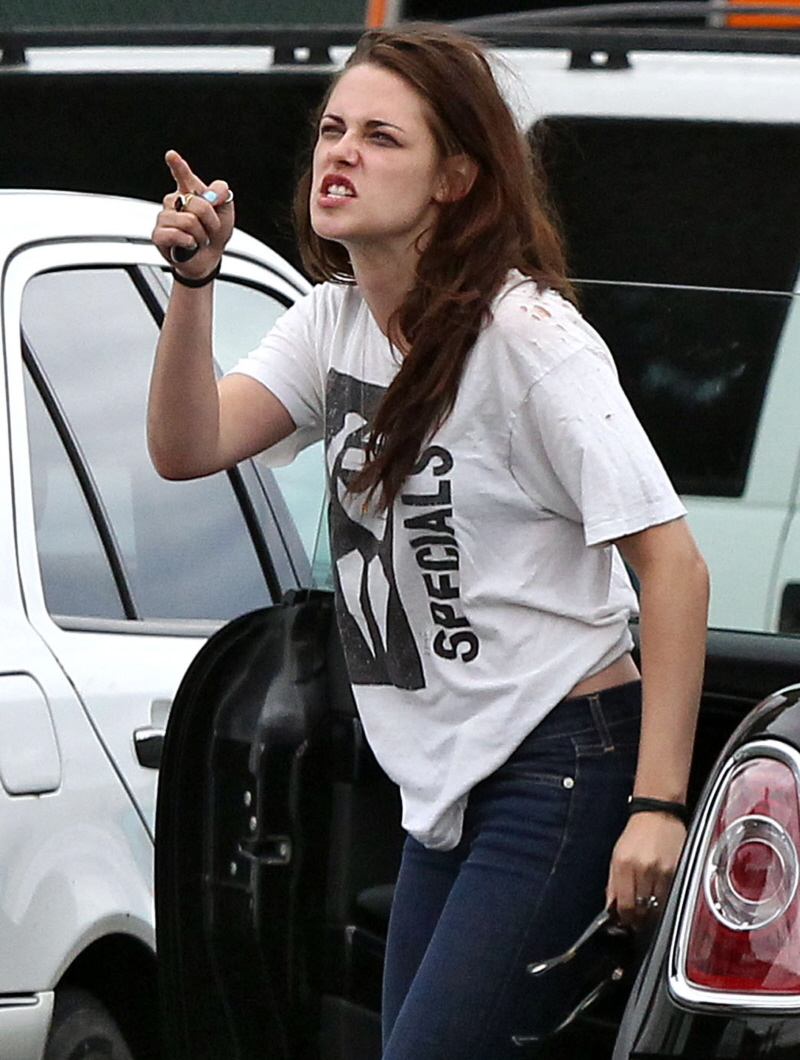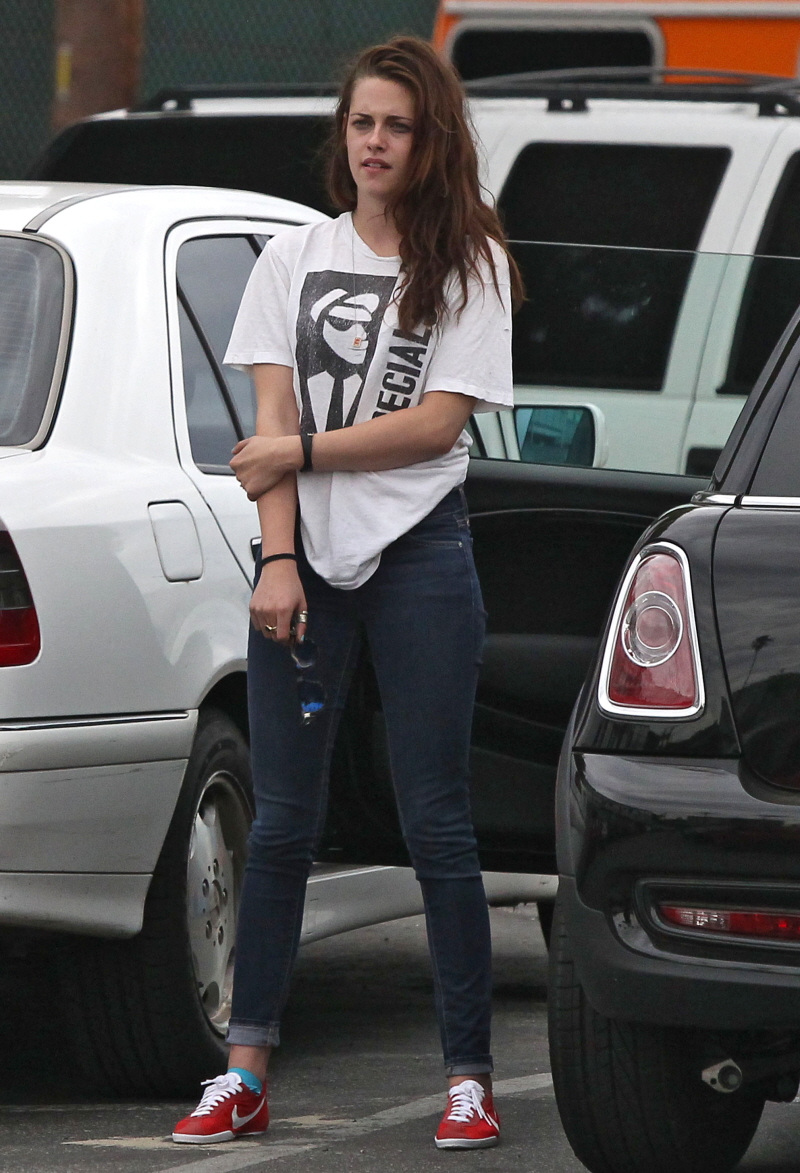 Photos courtesy of Fame/Flynet.