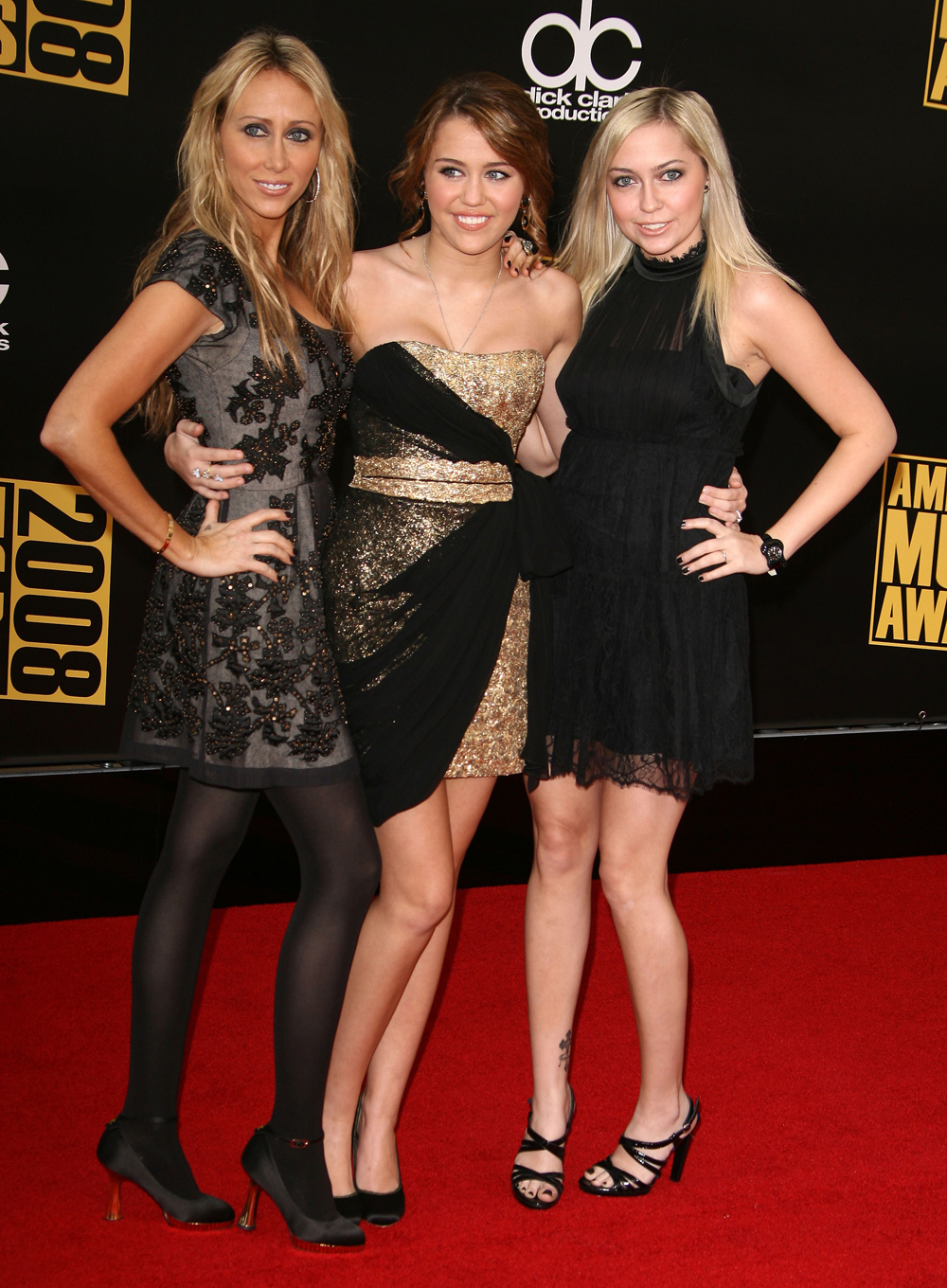 16-year-old Miley Cyrus wants to be emancipated from her parents, according to several tabloid reports. They claim Miley is butting heads with them – particularly dad Billy Ray – over her 20-year-old model boyfriend Justin Gaston. Billy Ray has publicly been ridiculously supportive of the pair's relationship and has had nothing but nice things to say about Justin. And while that probably lessened tension at home, that didn't win him any father of the year awards. But apparently that wasn't enough, and Miley wants to be legally emancipated so she can be totally in control of her career and finances.
The Hannah Montana star is reportedly in discussions with her attorney about filing a Petition of Emancipation form after repeatedly butting heads with the parentals, Billy Ray and Tish, over her May-December romance with 20-year-old underwear model Justin Gaston.

Miley is looking into legal emancipation so that she can have total control over her career, finances, and decisions, a pair of scandalous tabloid scoops claim. Star Magazine insiders say Miley's father, country singer Billy Ray Cyrus, is beginning to have reservations about his famous daughter's romance with Gaston.

"He also thinks Justin is a bit of a mooch and doesn't want him taking advantage of Miley," an unidentified source close to the Cyruses tells Star. Miley was left in tears after her dad ordered her to stop seeing Justin during a recent confrontation. "She's totally crazy about him and isn't letting him go anywhere," the insider says of Miley's feelings for Justin. "Miley told her dad to back off. She is sick of him trying to hold her down, and feels she is old enough to make her own decisions."

Britain's Daily Mail writes: "Although she's only 16, she has been forced to mature much more quickly than most girls her age. She is dating a 20-year-old and is already a superstar, so she thinks it's high time she started living like an adult. And although she loves her parents, she no longer wants to be treated like a child."
[From Pop Crunch]
I can see how a 16-year-old in Miley's position would want to be emancipated. It's certainly not an illogical desire. But that doesn't mean it's the right decision. Part of appreciating some of the freedoms of adulthood comes from remembering when you couldn't make all your own choices.
While teenage rebellion is totally normal, I still find this story surprising. Miley has always seemed to have an exceptionally close relationship with her parents, especially her dad. Emancipation seems to be a strong reaction to normal and expected family frictions. Hopefully she'll change her mind or the judge will deny it. Miley strikes me as the sort that would go pretty crazy living it up if she could. I doubt she'll mellow a lot in two years, but it's better than now.
Here's Miley shopping with a friend at a mall in Pasadena yesterday. Header of Miley with her mom and sister at the American Music Awards on November 23rd. Images thanks to Fame.