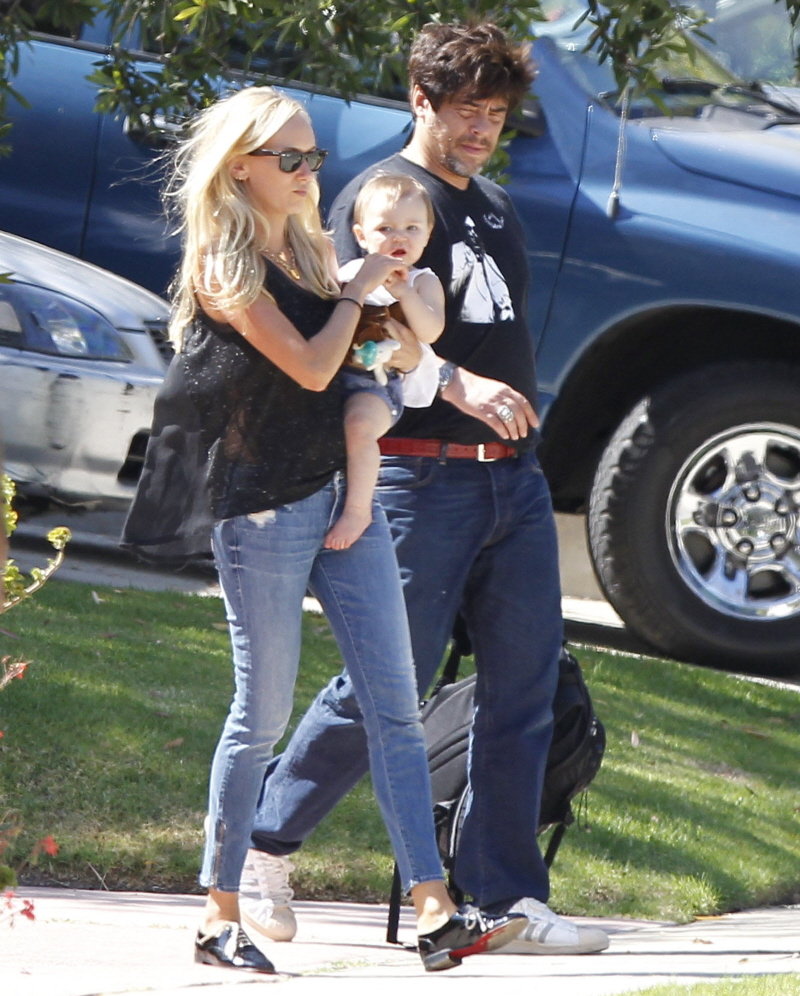 From my completely imperfect memory, these are the first photos ever of 1) Benicio del Toro with his baby-mama, Kimberly Stewart and 2) Benicio del Toro with his baby, Delilah. The photos are from Saturday in Beverly Hills – the family Stewart-del Toro were "spotted leaving a friend's home". Which is sort of remarkable when you think about it. Benicio seemed to make it crystal clear that Kimberly got pregnant from a very casual hook-up situation, and that they did not and will not have a real, romantic relationship. Reportedly, Kimberly was really into Benicio and she desperately wanted him to be her boyfriend, and to raise their baby together.
Now… Benicio did seem to put in a little effort. He was there at the hospital when Kimberly gave birth, and I'm assuming that he's paying some (if not all) of Kimberly's bills at this point. And from what Kimberly has said in interviews, Benicio is involved with Delilah somewhat.
Last Tuesday – a week ago – was Delilah's first birthday, and the night before these photos were taken (last Friday night), Kimberly, Benicio, Rod Stewart, Penny Lancaster and Sean Stewart all celebrated Delilah's birthday with a night out at Bootsy Bellows.
And… so I wonder if Kimberly is waiting around for Benicio, if there's something between them, or if they're just friends for the sake of their daughter. I really am surprised that he agreed to this photo op. It shocked me!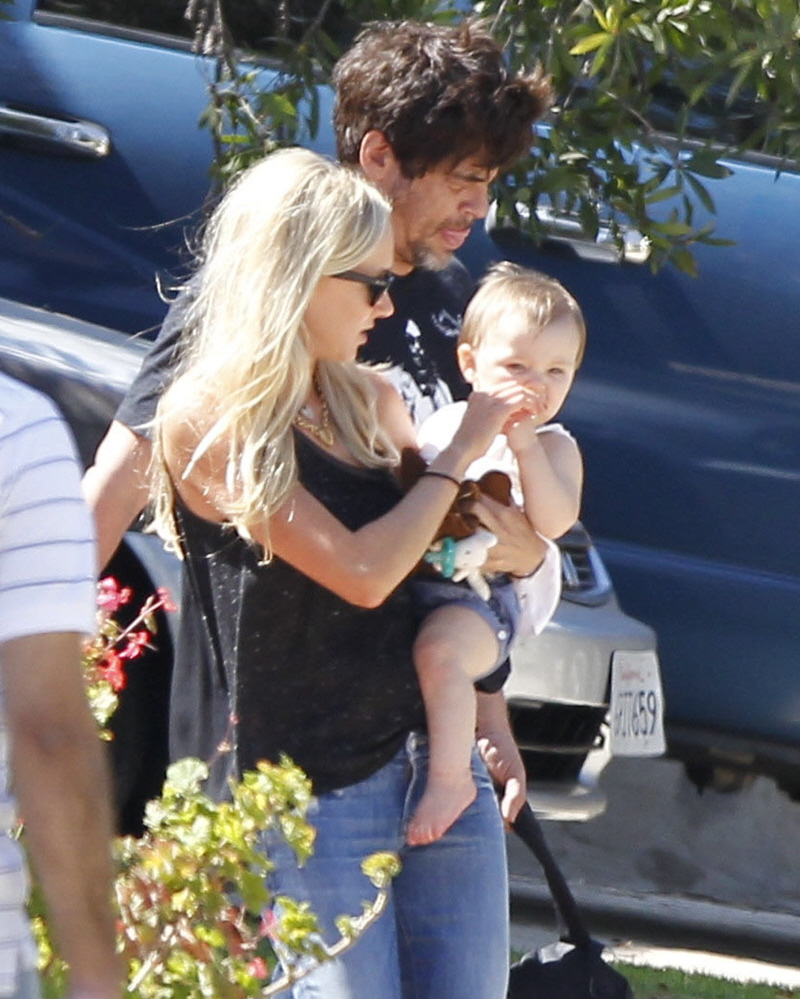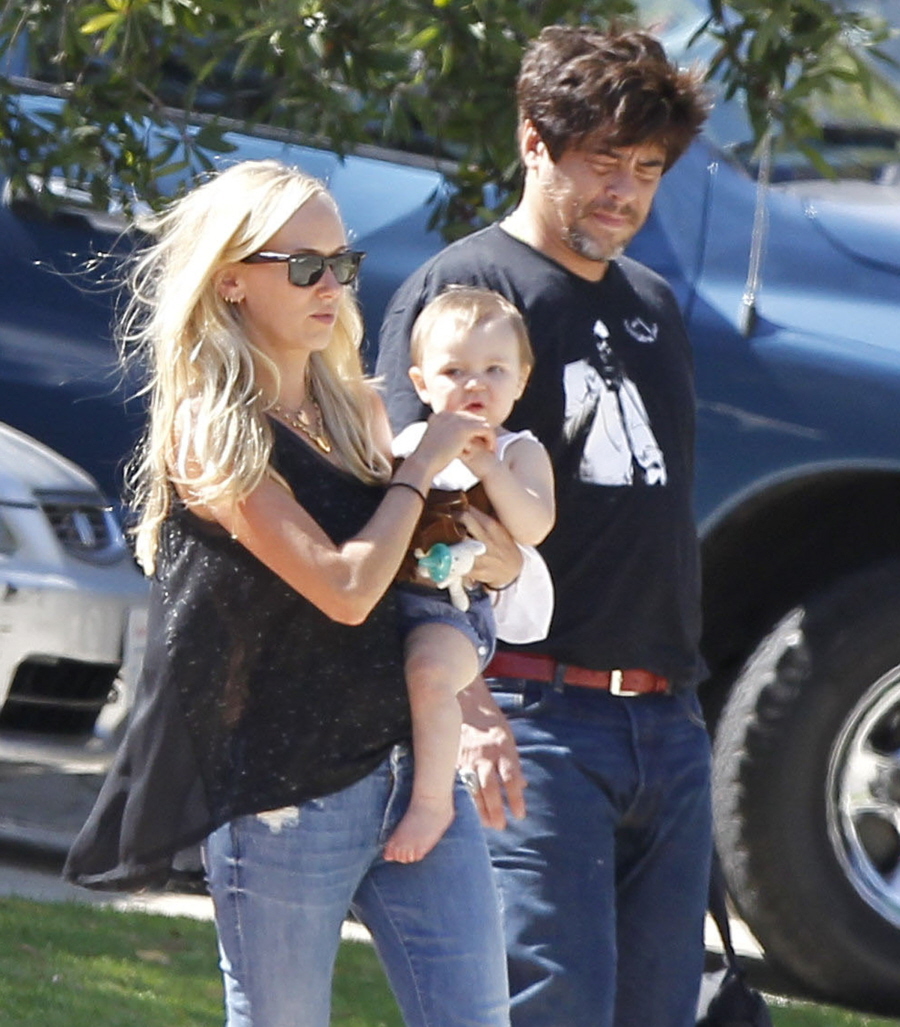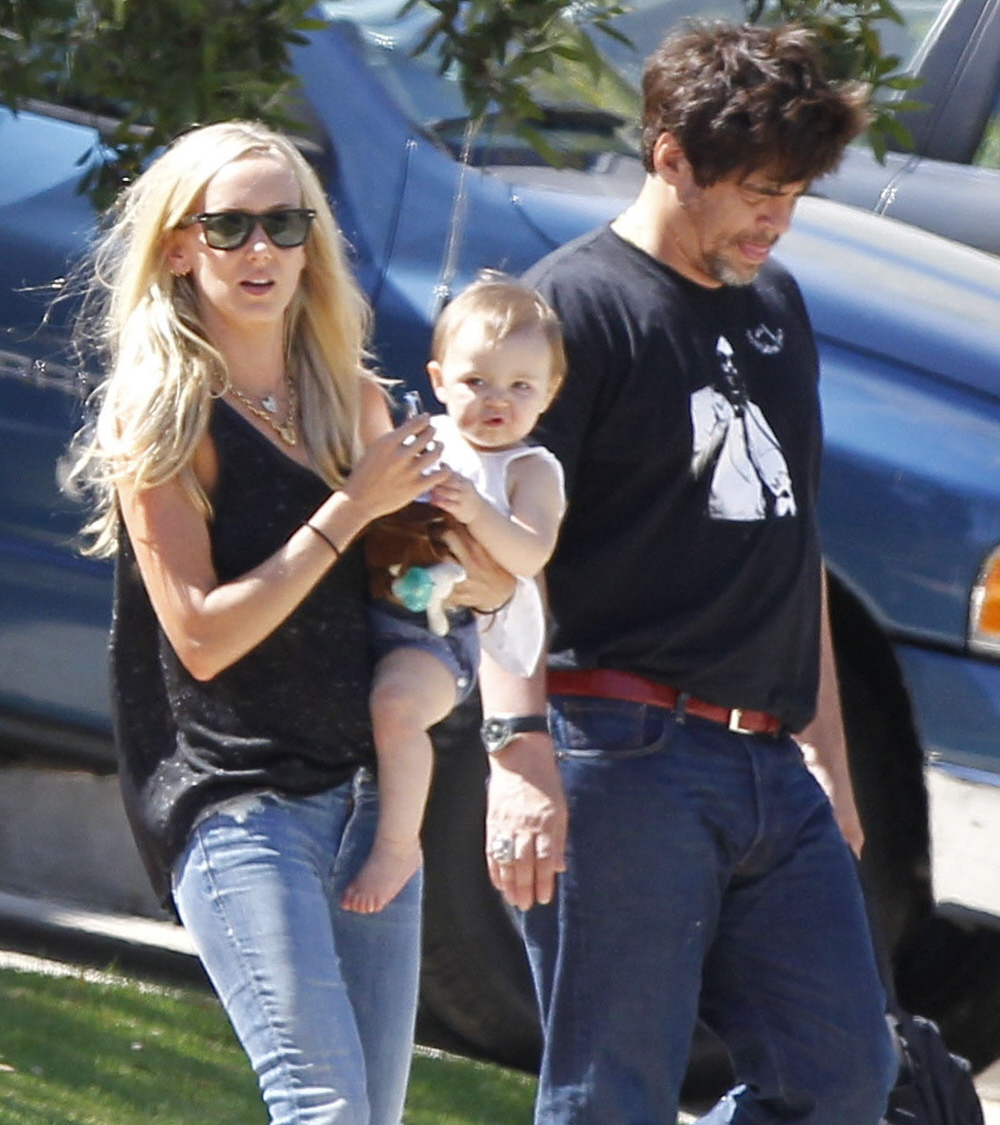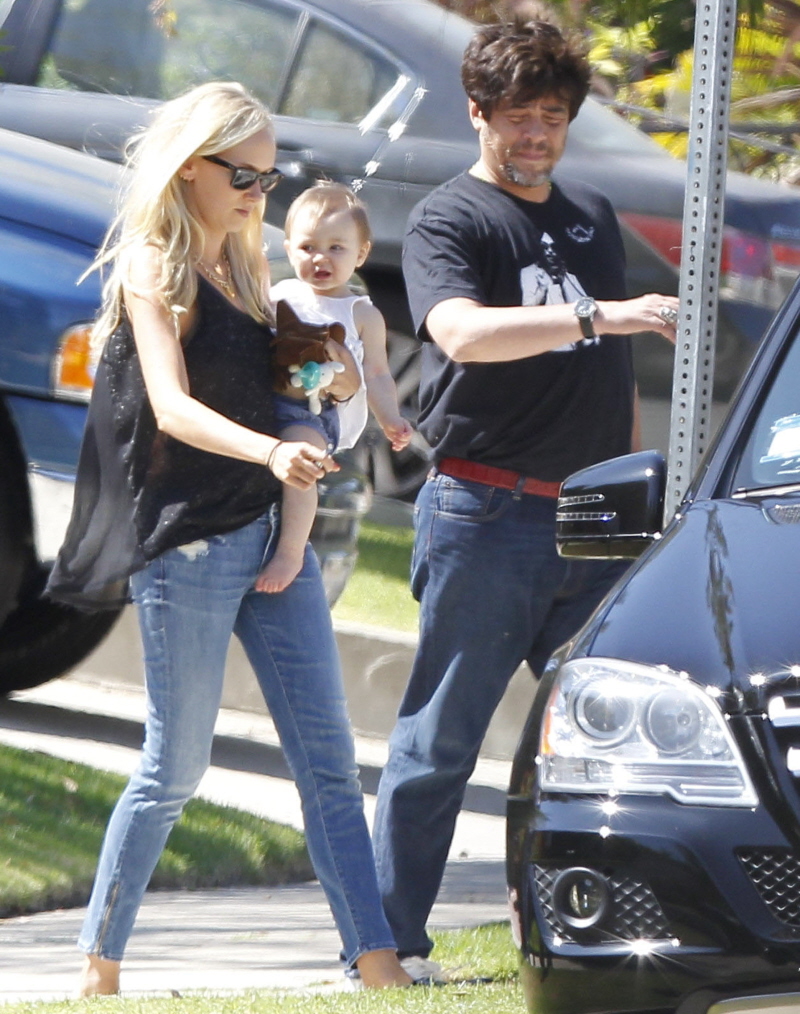 Photos courtesy of Fame/Flynet.