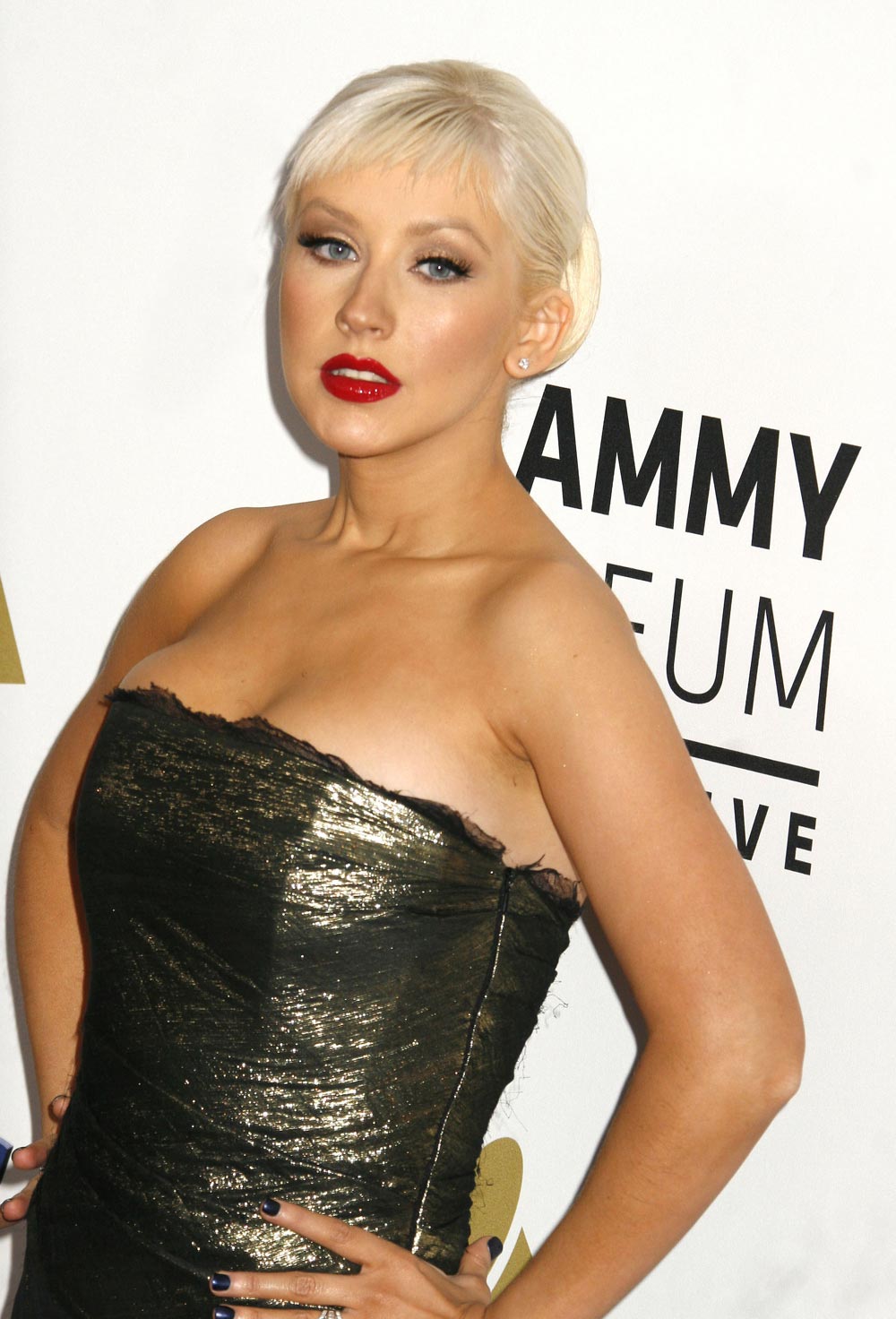 Many announcement ceremonies for major televised awards shows are done in press conference form, often star-studded, but nothing with any production value. In an increased effort to stay relevant, the Grammys decided to take a different approach, making a mini-event night of it with new stars doing nostalgic performances between the nominee announcements.
CBS aired the Grammy Nominations Concert that was mercifully shorter and even more entertaining than the actual Grammys usually are. The show opened with Mariah Carey in a 60's inspired Christmas number, "Christmas (Baby Please Come Home)". There weren't alot of close-ups, but from what I saw, Mariah looked great, sounded great, and wasn't lip syncing. Christmas songs are kind of Carey's element.
Mariah Carey "Christmas (Baby Please Come Home)"

The show was hosted by LL Cool J and Taylor Swift. LL always seems so laid back and easy going, and hosting works for him. Taylor held her own and got better as the show went on. She's young and truthfully didn't seem to know anything more about LL than what was on the cue cards, though. Needless to say, it was LL who mini-interviewed The Jonas Brothers after their first, and only, nomination.
Ne-Yo announced the nominees for Best New Artist: Adele, Duffy, The Jonas Brothers, Lady Antebellum, Jazmin Sullivan.
Celine Dion took the cheese level off the chart with "Too Young at 17" which is a borderline cheesy song, anway (although, the kind of cheese you can't help but love, like this garlic and herb gournay from Costco I'm eating right now!). But as great a voice as Dion has, you add her turn of phrase to an already yummy cheese song, it instantly becomes Cheez Whiz. Throw in the way she looks longingly into the camera and it's spray can cheese.
Celine Dion – "Too Young at 17"

Celine announced the nominees for Album of the Year: Coldplay "Viva la Vida", Lil Wayne "Tha Carter III", Ne-Yo "Year of the Gentleman", Robert Plant & Alison Kraus "Raising Sand", Radiohead "In Rainbows"
Foo Fighters laid down the Foo on Carly Simon's "You're So Vain." I wouldn't have thought anyone could rock out to a Carly Simon hit, but Dave Grohl can often pull things off you never expected. Loved it!
Foo Fighters – "You're so Vain" (recorded by an audience member)

Dave then announced the nominees for Best Collaboration with Vocals: Alicia Keys & John Mayer "Lessons Learned", Madonna Justin Timberlake & Timbaland "4 Minutes", Robert Plant & Alison Krauss "Rich Woman", Rhianna & Maroon 5 "If I Never See Your Face Again", Jordin Sparks & Chris Brown "No Air"
And Best Country Performance: Brooks & Dunn "God Must Be Busy", Lady Antebellum "Love Don't Live Here", Rascall Flatts "Everyday", The Steel Drivers "Blue Side of the Mountain, Sugarland "Stay"
Christina Aguilera once again vocally blew everyone away with her verson of Billie Holiday's "I Love You Porgy" from Porgy & Bess. It was fantastic. She also looked lovely, with relatively understated makeup.
Christina Aguilera – "I Love You Porgy"

Taylor Swift did an less than stellar rendition of Brenda Lee's "I'm Sorry" but Joe Jonas was sitting right in the front row so that had to feel good for her, probably a little uncomfortable for him. Swift's performance improved considerably when she switched to her own "White Horse" which was just as appropriately aimed at Jonas.
Taylor Swift – "I'm Sorry" and "White Horse"

Taylor announced the nominees for Best Rap Duo or Group: Big Boi, Raekwon & Andre 300 "Royal Flush", Jay Z, TI, Kanye West & Lil Wayne "Swagger Like Us", Lil Wayne & JayZ "Mr. Carter", Ludacris & TI "Wish You Would", Young Jeezy & Kanye West "Put On"
John Mayer was in his comfort zone, where he actually makes some pretty good music, with BB King, playing and singing some great old R&B. Mayer should make more of this kind of music than his corny pop ballads. He's not without talent. I do hope he didn't think the standing O was in any way for him, though. BB King is legend.
John Mayer and BB King (audience recorded video)

Mayer announced the nominees for Record of the Year: Adele "Chasing Pavements", Coldplay "Viva La Vida", Leona Lewis "Bleeding Love", MIA "Paper Planes", Robert Plant & Alison Krauss "Please Read the Letter"
The 51st Annual Grammy Awards will air on CBS on February 8th.
Shown last night are Taylor Swift, Ne-Yo, LL Cool J, Christina Aguilera, John Mayer, Smokie Robinson, and Natalie Cole. Credit: WENN