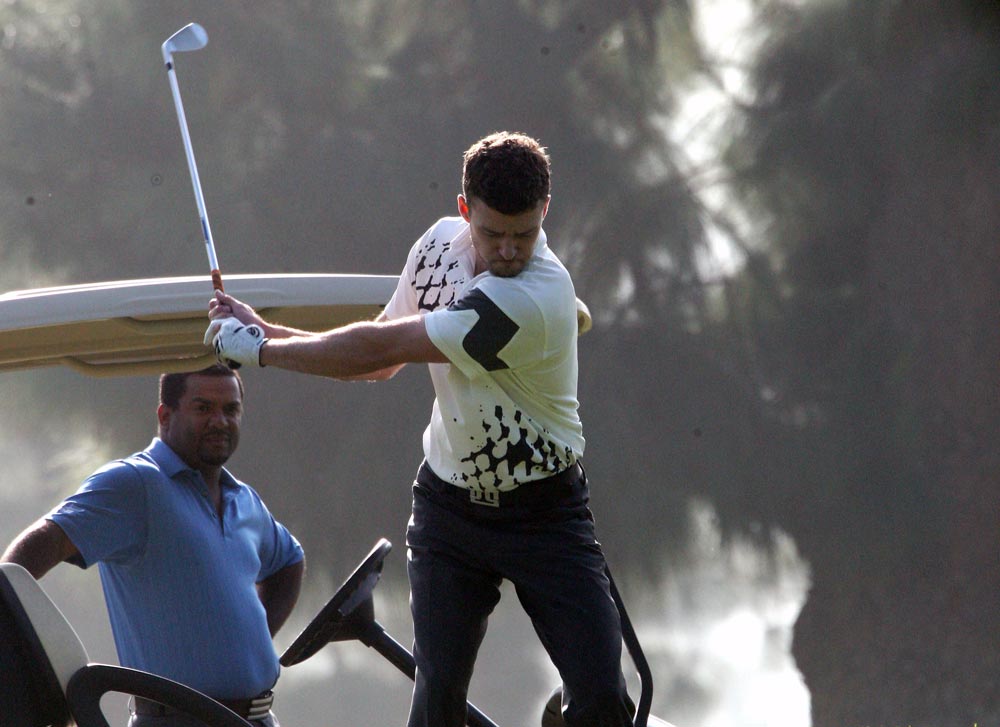 Justin Timberlake was spotted out golfing with Alfonso Ribeiro, Carlton from "The Fresh Prince of Bel Air," in Tuluca Lake, California yesterday. While his old costar Will Smith has gone on to greatness, Ribeiro's last role was in a 2005 comedy with Amanda Bynes called Love Wrecked. We've only reported one story on the guy, and it was when he was dating a porn star last year. As JayBird mentioned at the time, Ribeiro was known for getting photographed outside Hollywood clubs that were ruining their exclusive reputations by letting him in.
Somehow he's friends with Justin Timberlake, though, and it seems like the someone tipped off the paparazzi on their golf game. There aren't any photos of Ribeiro golfing, but it's not like he was caddying. The photo agency says he was playing too, although there wasn't much interest in capturing it on film.
Timberlake is a spokesperson for Callaway golf clubs, which could be part of the reason he invited photographers to capture him on the course. Ribeiro can also use all the exposure he can get.
Photo credit: Fame Pictures