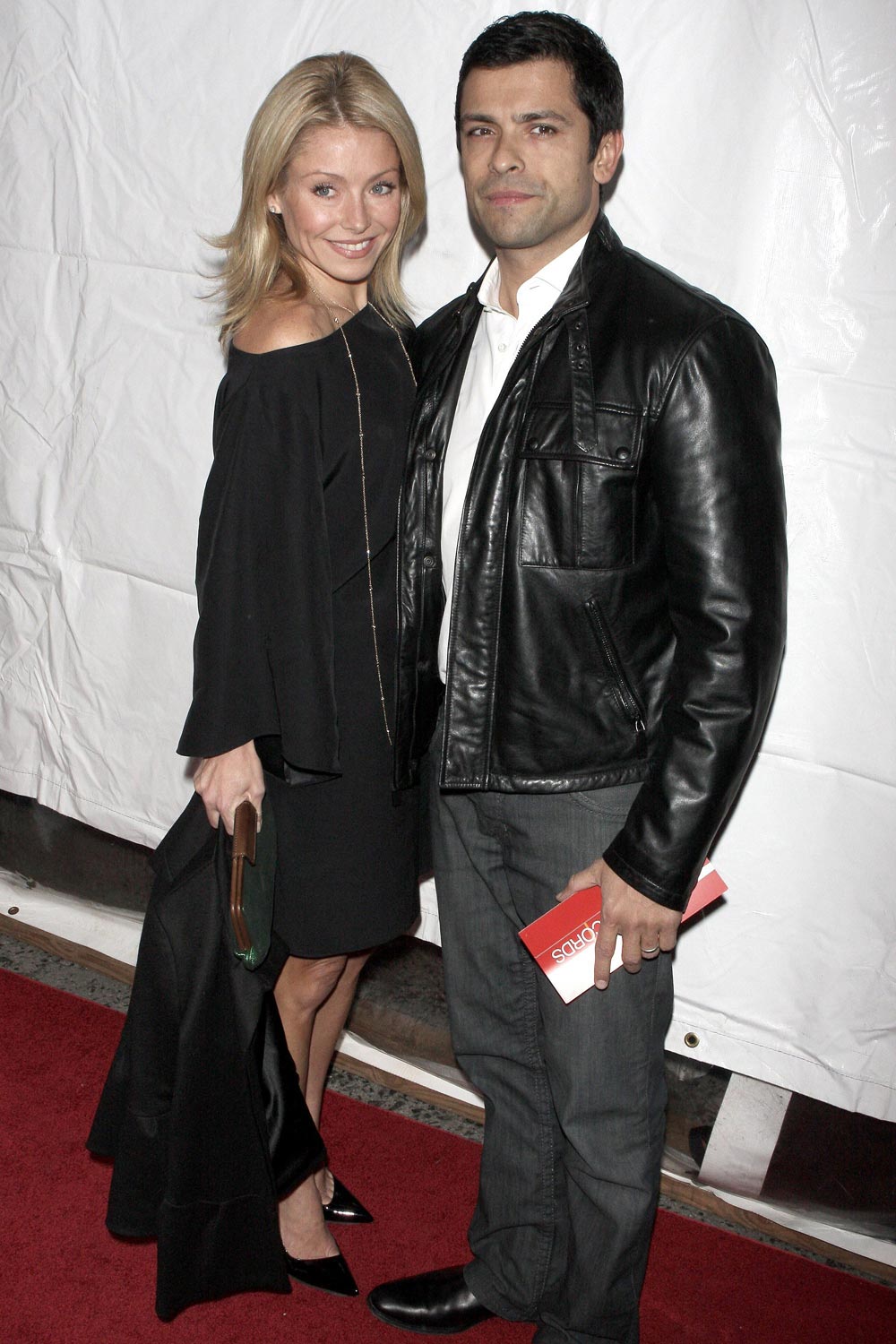 This week's National Enquirer is running an exclusive cover story that Kelly Ripa and her hot husband of 12 years, Mark Consuelos, have split. Cover Awards points out that it doesn't matter if it's true or not because "Split covers always work." If you look at what the Enquirer is using on the cover as the evidence for the story, it sounds like one of them could just have gone on a business trip. The tabloids are always running "so and so walks out" stories based on the fact that a couple necessarily traveled separately. Usually the Enquirer has solid sources, but that doesn't mean they're above pulling the same tricks that the other tabloids use to move copies.
Ripa's rep says it's not true, and he uses wording that sounds like it's straight from the mom of three. I use that "you should be ashamed" line on my four year old all the time:
"There is no truth to the story. Their marriage continues to be quite healthy, and the National Enquirer should be ashamed for fabricating such an untruthful story," Ripa's spokesman, Stan Rosenfield, told PEOPLE Wednesday, after the paper reported the couple have split.

"Their story is 100 percent false," Rosenfield added.

The couple's lawyer, Michael Zweig, has demanded a "full public retraction" of the story and an apology from the paper.

On Monday, Ripa and Consuelos walked hand-in-hand down the red carpet at the New York premiere of the new movie Cadillac Records.
[From People]
This isn't the first time that Ripa and Consuelos' 12 year marriage was said to be in trouble. Last year there were reports that Conseulos was flirting with a co-star, making Ripa jealous and upset. The two were also said to be arguing over money at the time. Whatever happened, they're still together and dealing with it. They have three children, Michael, 11, Lola, 7, and Joaquin, 5. It must not be easy to balance a family life with two careers, even with all the help they're sure to have.
Kelly and Mark are shown at the premiere of Cadillac Records on 12/1/08. Credit: WENN