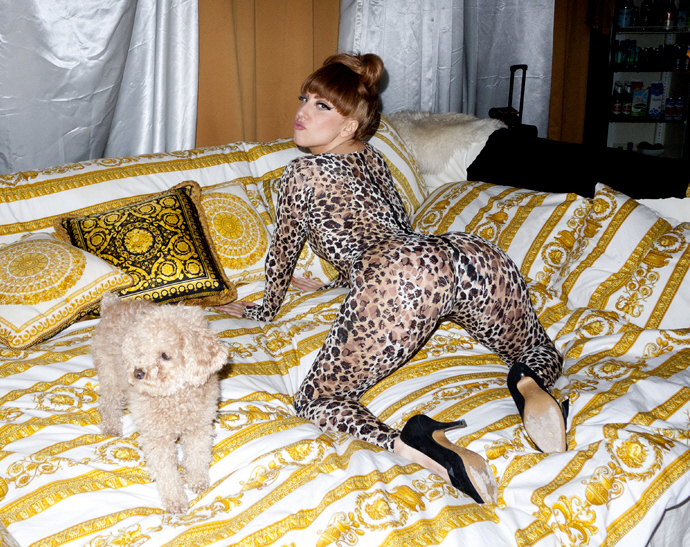 These are some new photos of Lady Gaga done by photographer Terry Richardson. I don't know why that surprises people, that Gaga and Uncle Terry are tight – he's photographed her for years, and he even acted as "tour photographer" for about a month during the first part of Gaga's current tour, and from the looks of these photos, he's back on tour with her. Reason why I believe these photos are current: Gaga's little dog, Fozzi Bear. Anyway, in the photos you can see Gaga posing with Fozzi, sucking down oxygen in between stage set-ups for her show, giving Terry the finger, declaring that "Turbans are the new Jesus" and being very Gaga-ish in general.
Meanwhile, do you remember how Lady Gaga and Lindsay Lohan are BFFs after they had some kind of weird (coke-soaked?) party at the Chateau Marmont earlier this summer? Well, after Lindsay tweeted those photos of "her" jewelry over the weekend, Lady Gaga tweeted back, "@lindsaylohan ummmm are those my earrings??? this is awkward…:) kiss kiss chateau bunny." Which is funny because A) Lindsay is a Crack Monster who steals everything that isn't nailed down, so YES, those probably are Gaga's earrings and B) Love the reference to the Chateau Marmont, because Lindsay got kicked out the Marmont for being too crackie to pay her bills. I checked Gaga's Twitter last night – she had deleted the tweet! Hahahaha.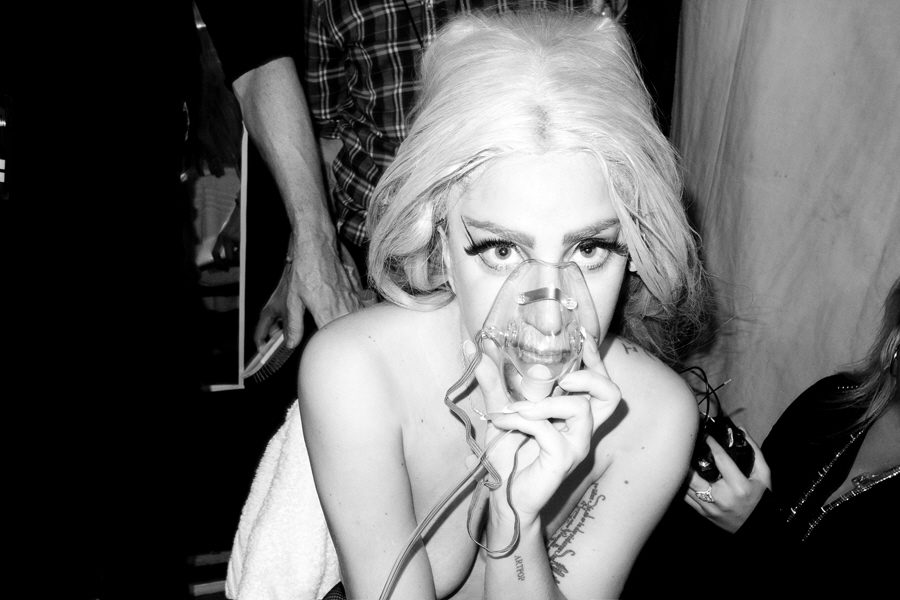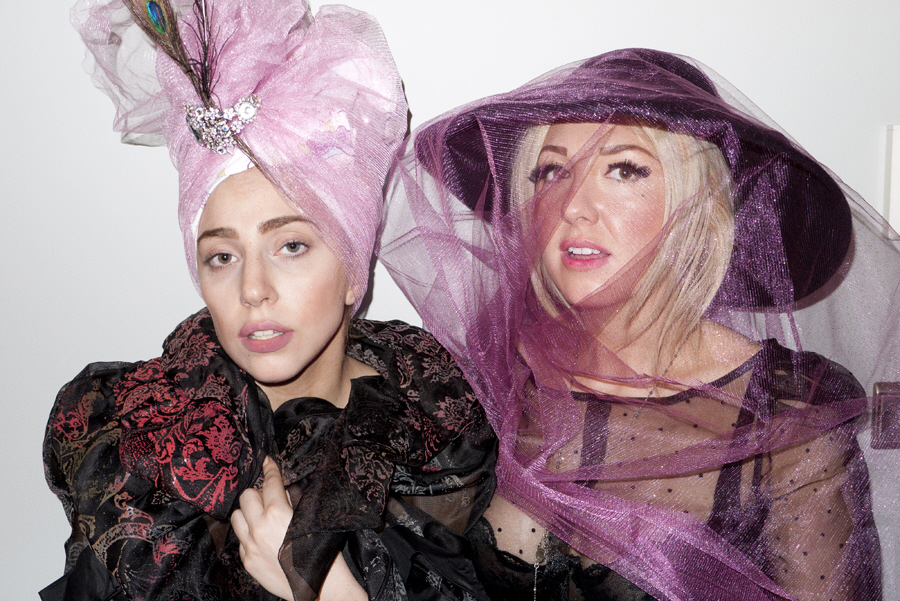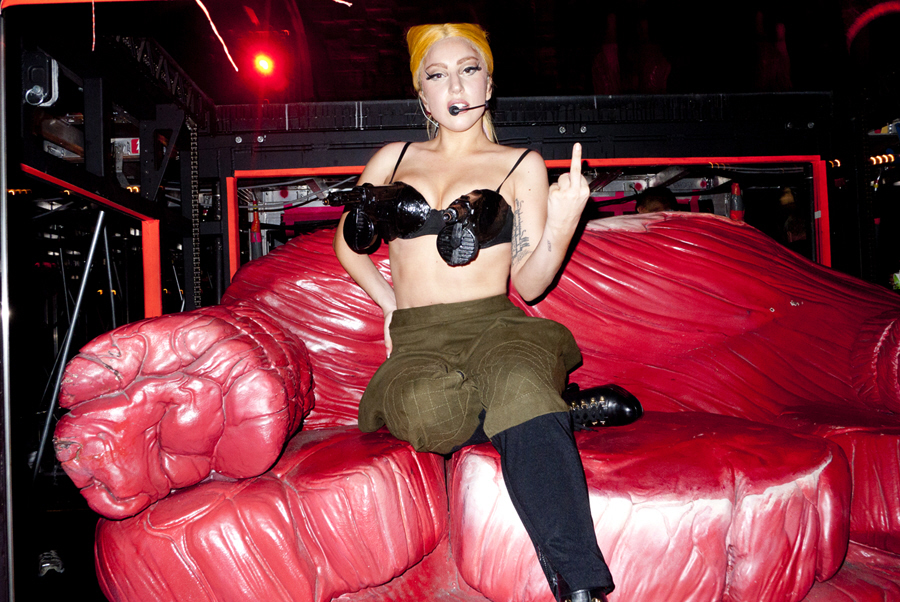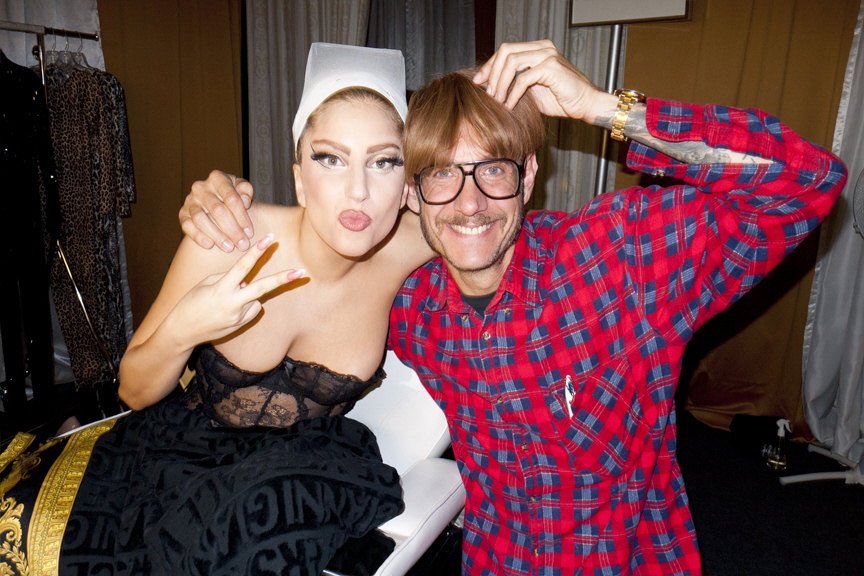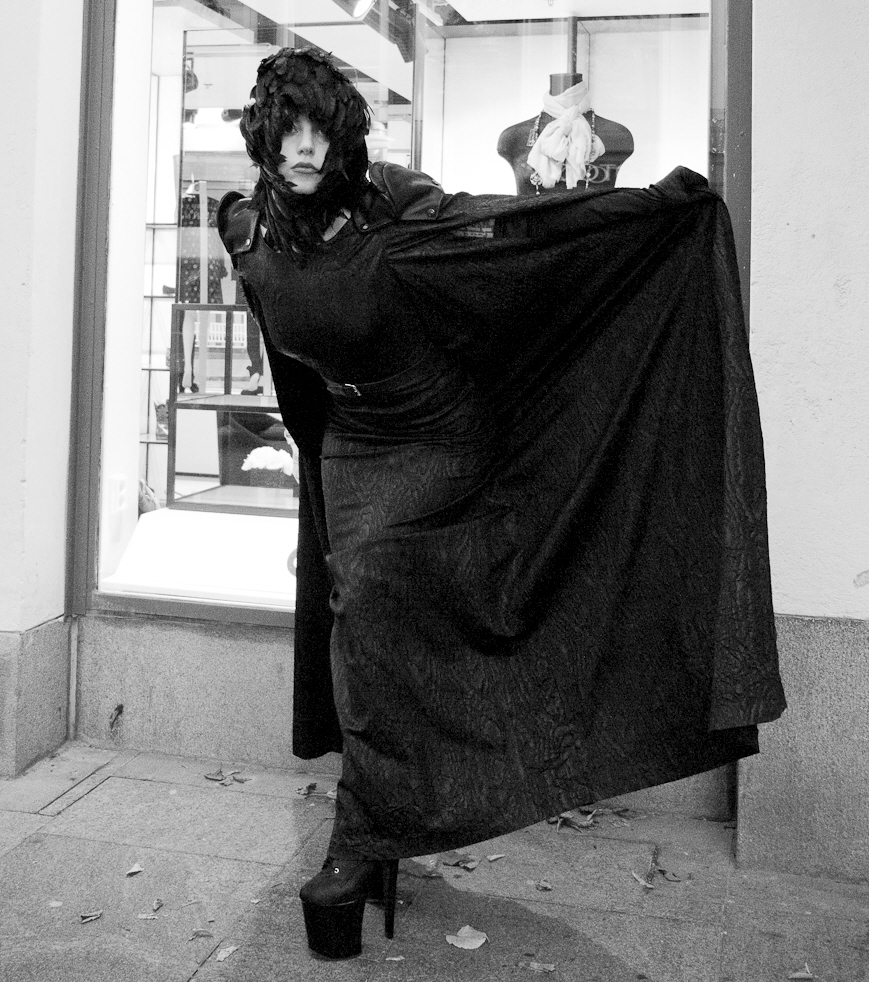 Photos courtesy of Terry's Diary.