Interview starts at 2:40
On Tuesday, Kaiser covered some of the callous, controversial remarks that celebrity trainer Tracy Anderson made about pregnancy weight gain. Anderson, as you might know, is Gwyneth Paltrow's trainer and she's just as judgy as Goop when it comes to other people's weight. She said, in part, "A lot of women use pregnancy as an excuse to let their bodies go, and that's the worst thing.
"I've seen so many women who come to me right after (having children) with disaster bodies that have gone through hell, or they come to me years later and say, 'Oh, my body is like this because I had three kids.'"
Not only was Anderson trashing pregnant women who gain weight, she was trashing her clients specifically. These are women who pay $900 a month to join her overpriced gyms, and she's calling it "the worst thing" that they've gained weight and are asking for her help. Isn't that her bread and butter, and isn't it her job as a fitness "guru" to focus on the positive and not shame women about their bodies?
Well, Anderson was on Good Morning America to shill her new pregnancy fitness DVDs and of course this whole controversy came up. Other outlets are claiming that she apologized, but I watched the whole interview and she didn't say she was "sorry" once. She did say she was "mortified" by the reaction to her statements, but it was all about her and her fitness DVDs.
"I am so mortified, it sounds so bad when it comes back like that. It's not what I meant.

"I've spent 14 years very focused creating all of this original content, testing on women to make sure I can give women something that really works so they can be their most empowered self.

"So the last thing I would do is judge a woman, especially after children.

"What I mean is that pregnancy is difficult and every pregnancy is completely unique. We crave a lot. I think in today's society where women have all of this pressure to look a certain way… I think that they turn to diet a lot because that's what works for them because fitness routines usually let them down.

"So when they do get pregnant it's like 'Oh my gosh!' It's not just like, 'I'm going to let my body go for this pregnancy,' but also it's like, 'I can eat all the things that I never let myself eat.'

"I see people that come to me after pregnancy and they didn't need to necessarily gain that much…"
Then Lara Spencer swept in and tried to save Tracy by telling her when she was pregnant she would eat a cookie if her body wanted it. Tracy agreed with her and just went with it, having already defended herself, but then she said that if you eat empty calories while you're pregnant you may be dooming your baby, basically. "We are setting our baby up, in the first nine months of life, for the rest of their life with health. With cancer, with diabetes, with all kinds of things." Again, never did Tracy apologize, specifically to her clients, or say that she shouldn't have framed her argument that way. She kind of doubled down on her remarks, touted her product, and said that she "would never judge a woman." What was she doing then?
Toward the end of the interview (at 6:00 in the video above), Lara asked her what she was trying to say and gave her yet another chance to say she was sorry, and she used it to plug her DVDs.
"I was trying to say that I've spent my pregnancy filming 9 different pregnancy DVDs to help empower women only with muscular structure work for the days that they feel like moving, so they can have something.. we have to listen to [our cravings] but stay connected to your body and your body doesn't have to be sacrificed forever… it's empowering to get your body back."
So it's still "the worst thing" to gain weight during pregnancy. Even though she's saying her clients have "disaster bodies," and are just using pregnancy as an excuse to eat whatever they way, they're supposed to gladly pay her the equivalent of rent in most places in the US to get them back into shape, because she's the only one who can help, right?
As an aside, Tracy has a Twitter account and a blog, and she hasn't issued a statement or clarification on either.
Also, what is going on with her bottom lip? I can't not mention it, it was really distracting.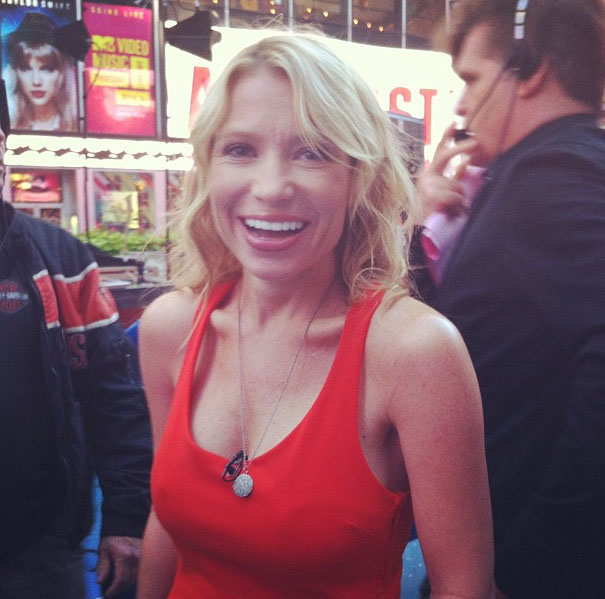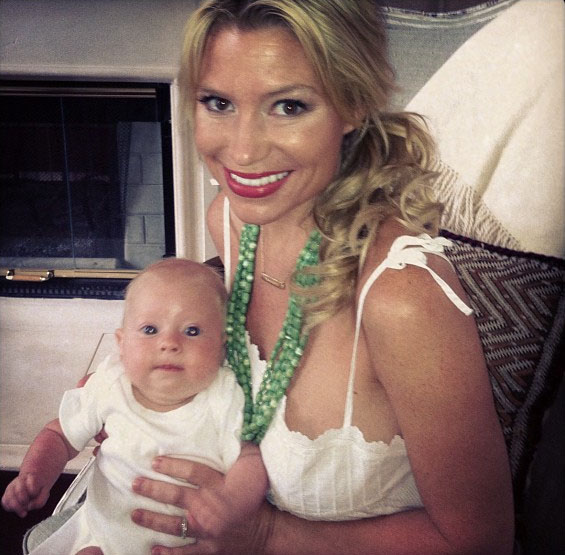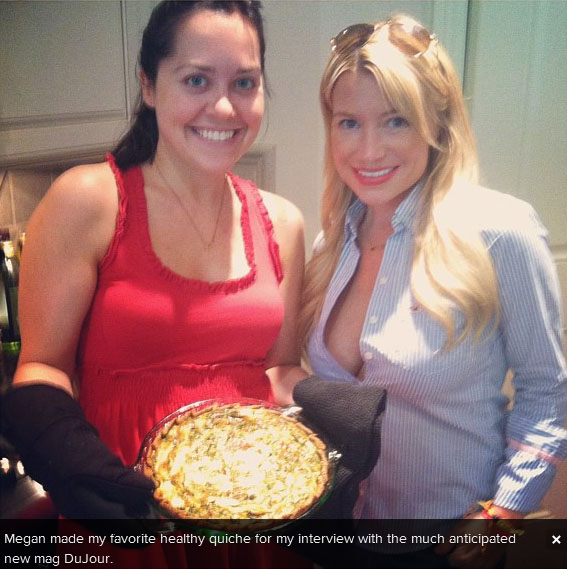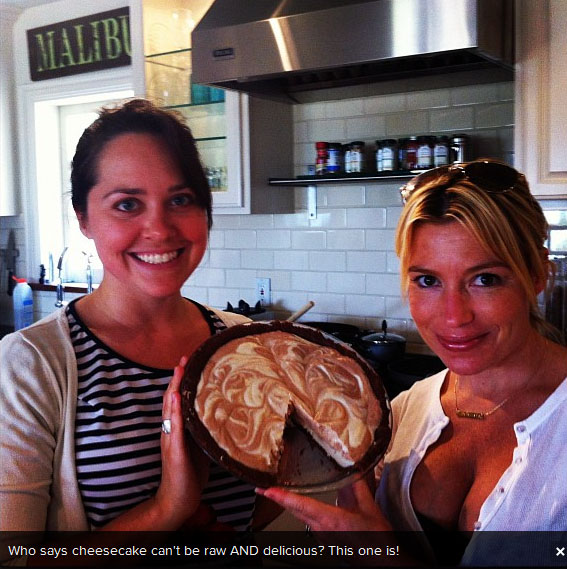 Photos above from Instagram