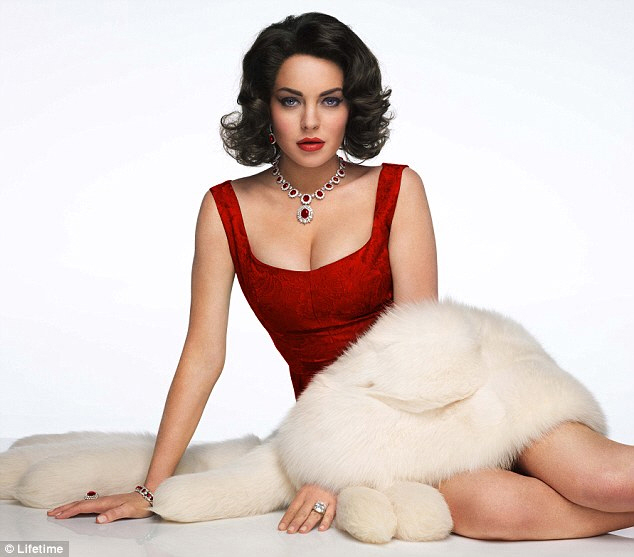 Thanks for all of the tips about this story! Does anyone else feel like there have been way too many Cracken stories this week? I'm talking about all over the media, not just on here. What's going on with her? She was on crack lockdown for a hot minute, but now everything is coming out in some huge cascade of cracktastrophe. It must be hell for Lindsay Lohan to try to contain all of her crack drama. Meaning that she thrives on it, she loves the drama, and unless she's causing a commotion or being a total cracked-out lunatic, she doesn't know how to function.
So, let's get to the story. Apparently, when Lifetime was in production on Liz & Dick with Lindsay Lohan, the production borrowed Elizabeth Taylor's actual "trailer" – the trailer made for Taylor in 1963 while she worked on Cleopatra. A few months ago, a fan of Elizabeth Taylor bought the trailer for $50,000, but as part of the sale, the fan had to lend it out to the Lifetime production for a week so they could use it for filming. When the trailer was returned, it was a MESS.
Elizabeth Taylor's Cleopatra "love nest," where her romance with Richard Burton started, was trashed while it was on loan for filming of Lindsay Lohan's "Liz & Dick," the owner of the dressing room trailer said.

Fox Studios spent more than $75,000 in 1963, about a half million in today's dollars, to create an environment fit for the queen Taylor was playing. She rested away from the set between roman columns with walls and ceilings handpainted in the style of Cleopatra's era.

Angel Alger, a Taylor fan, bought the pink, lavishly-decorated 38-foot travel trailer for $50,000, her life savings, in June. But she only had two days to enjoy it before it was delivered to Silver Screen Pictures. It was a condition of the sale since the seller had contracted to rent it to the producers for a week of filming.

"I was specifically told that it would come back in pristine condition and in even better condition than it was at that time," Alger said.

When she saw it again in July, she was devastated to see damage she estimated to be at least $100,000. Photos show cigarette burns on fabric, furniture and even a portrait of Taylor. Dishes, mirror and glass were broken. What's worse is what's missing, Alger said. An exquisite antique European rocking chair that Taylor sat in after filming every night was taken.

"I did not get to enjoy using the lavish French phone that she used or even her personal hair brush that probably still had some of her hair in it," she said.

Who trashed Taylor's trailer?

"Only a psychotic and rebellious person or people would steal irreplaceable museum belongings and leave it in this vandalized condition," Alger said.

Alger said she suspects it was Lindsay Lohan, based on a studio employee's comment to her that the actress and her friends had access to it each night after filming. But she acknowledges she has no evidence to prove it. She collected the cigarette butts left in the trailer, which she said appeared to be special cigarettes. But Lohan's publicist said there was no way Lohan, who he said worshiped Taylor, would ever destroy anything connected to her.

"This has nothing to do with Lindsay," Steve Honig said. "You should ask the producers about it."

Alger said she would like more information from the studio to help solve the mystery.

"Liz & Dick" executive producer Larry Thompson did not return several phone calls from CNN on Wednesday. His assistant said he was busy editing the movie.

An insurance representative from the studio met with Alger to tour the trashed trailer in early August, but she said since then her calls have been unreturned. She is hoping media attention to her story will change that.

"I want these things back because, truly, there is not enough money to replace these one-of-a-kind items," Alger said. "These have been taken from me and my family who would inherit them. Maybe they are still in the studio somewhere? I was told they would be looking for them."

She had plans to make money exhibiting the trailer in Los Angeles. With many irreplaceable furnishings missing and others broken or marred, those plans are on hold for now, she said. "Liz & Dick," set to air on the Lifetime channel on November 3, chronicles the relationship and two marriages of Elizabeth Taylor and Richard Burton.
Good God, this poor woman. I can't even imagine spending that kind of money and then being contractually obligated to lend it out to anything involving Lindsay Lohan. What doesn't make sense to me is… was it actually insured by this woman? Was it insured by Lifetime and/or the producers of Liz & Dick? Some insurance company somewhere should be taking care of this. As for the obvious suspect: yes, of course Lindsay had a crack-hand in this. Damage to property is no joke – the lady needs to call the cops and make them do a DNA test on the cigarette filters. Something tells me they'll come back crackie.
Also, is anyone else surprised that we haven't heard a ton of stories about how Lindsay crack-heisted all of the costume jewelry and clothes from the Liz & Dick set? Because you know she did, and I'm surprised we haven't heard about it yet.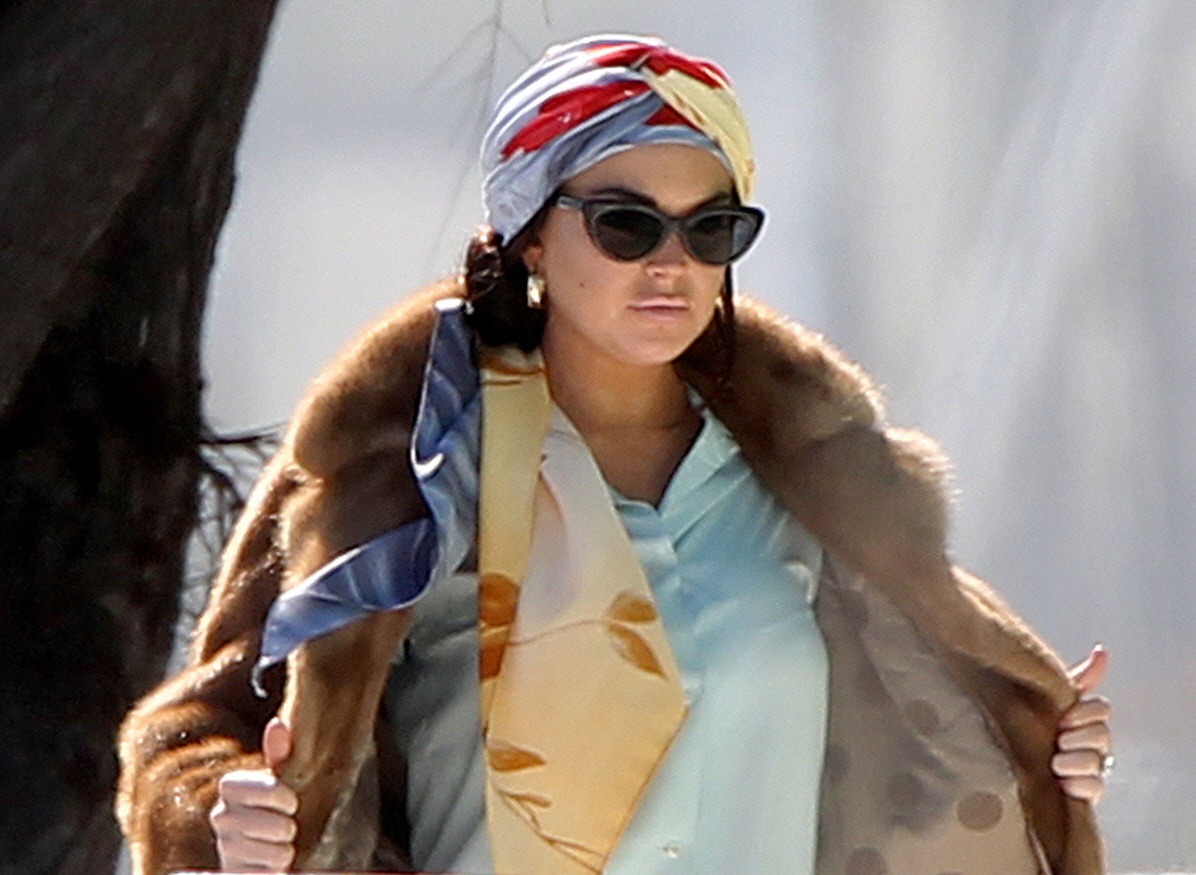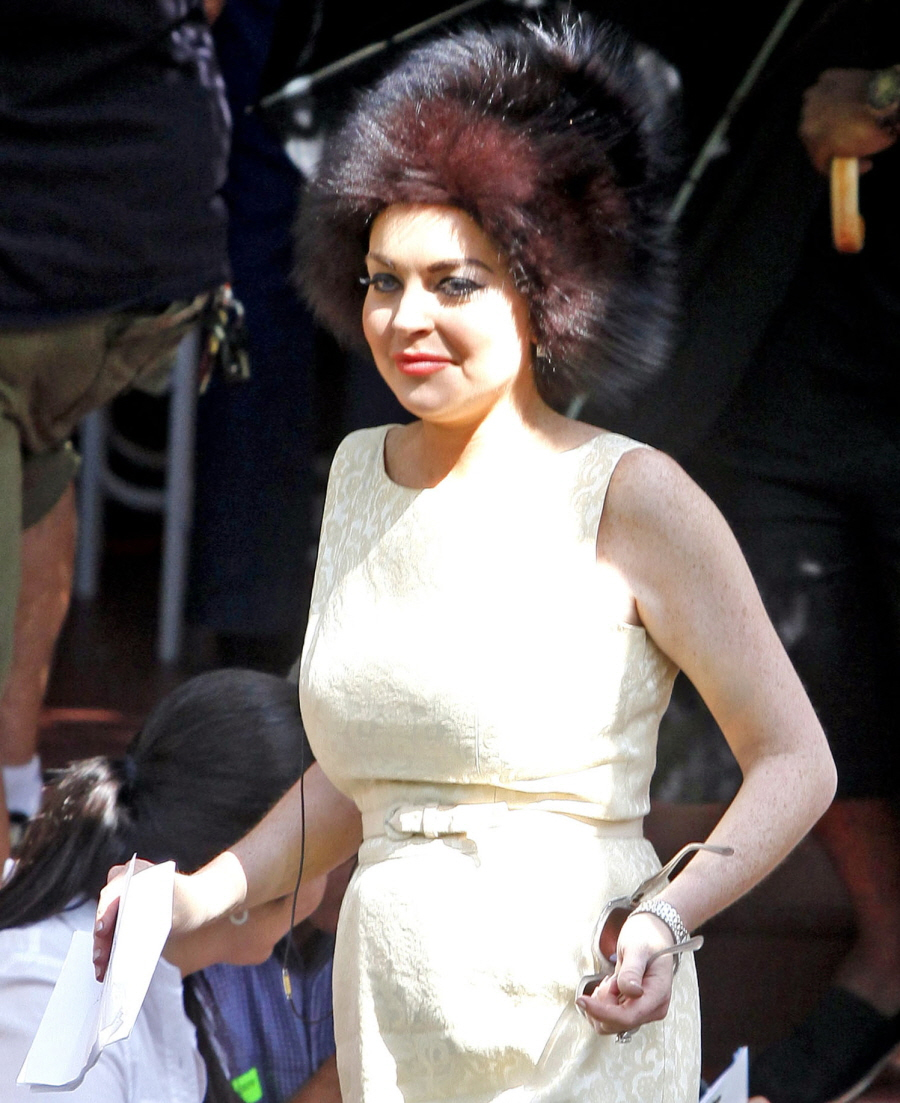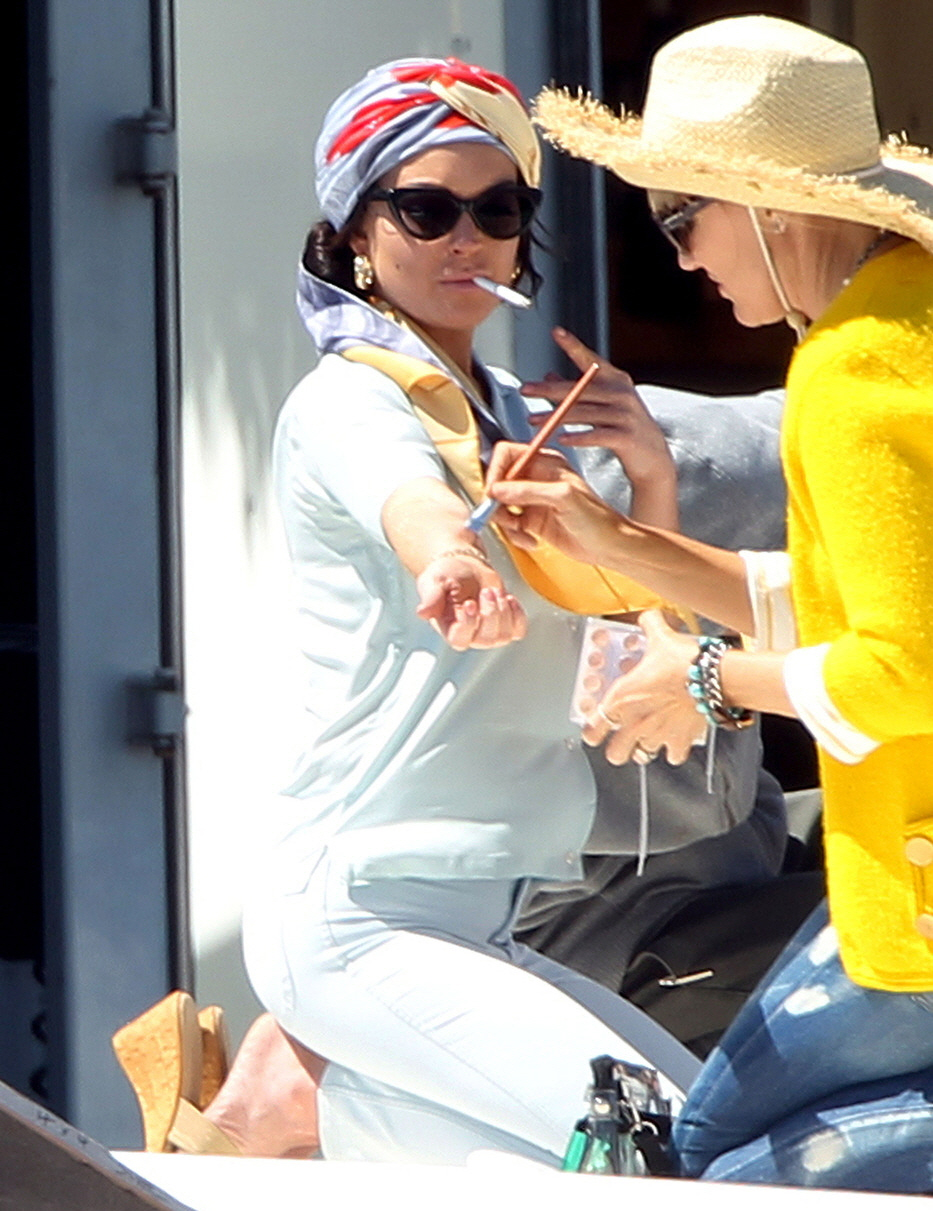 Photos courtesy of FameFlynet and PCN.