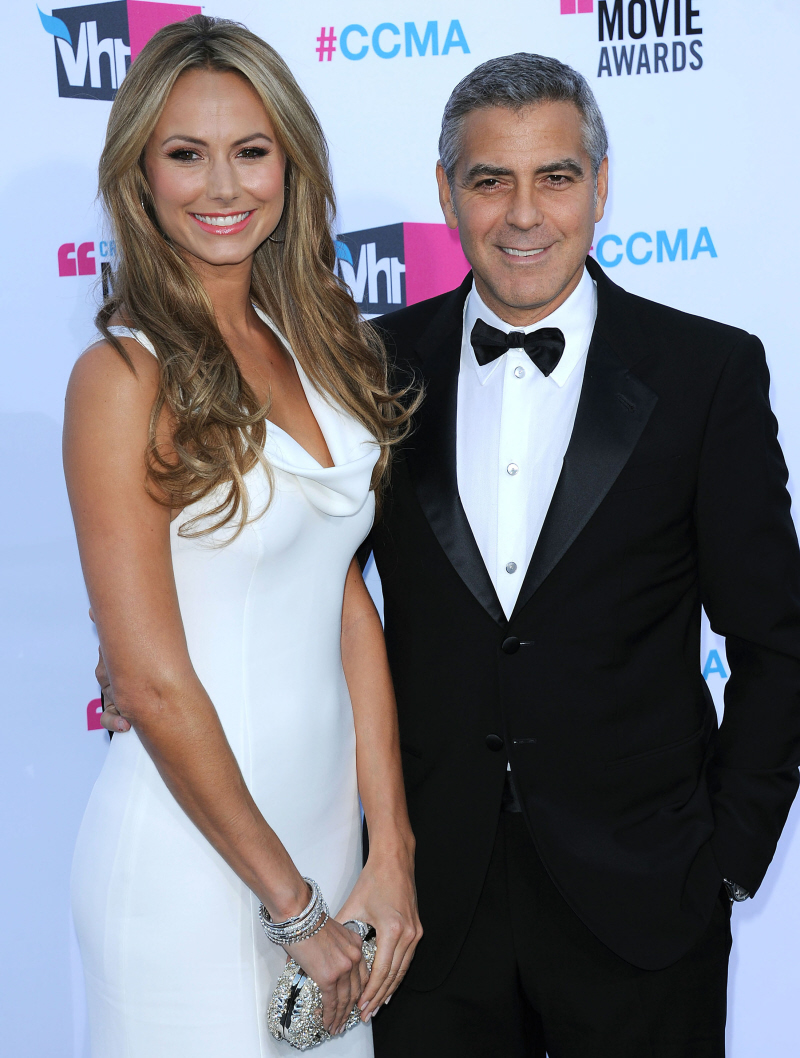 I'm kind of surprised that Stacy Keibler and George Clooney are so stable and downlow these days. They've been low-key all summer – mostly vacationing in Italy and throughout Europe, it seems. They've already passed the one-year mark too – remember when they got together last summer? Stacy was beckoned to Italy and then she was sent home (perhaps Clooney enrolled her in girlfriend bootcamp) and then she showed up in Toronto for the film festival? Ah, good times. Anyway, I keep hearing random tabloid rumors about Clooney finally believing that he's found "the girl" he wants to marry. I tend to ignore those rumors because… it's Clooney. But Stacy's hustle is admirable, and she's doing a much better job keeping the relationship locked down. So maybe George is prepared to reward her… with a ring!
Every girl dreams of a ring from George Clooney – and now Stacy Keibler has one! Sources reveal Clooney recently gifted his former WWE wrestler girlfriend, 32, with a beautiful gold piece. But don't listen for wedding bells just yet.

"It does look like a wedding band, but it's actually a very simple vintage gold ring," a friend of Stacy's tells In Touch. Still, Stacy was floored by the blingy gesture. Says the friend: "She was blown away!"
[From In Touch Weekly, print edition]
It feels like one of Clooney's practical jokes, right? He says softly, "I have something for you, baby." Stacy's breath catches in her throat. Clooney pulls out a small little box, his hand trembling. Stacy heart is pounding so loudly, she can barely hear the voice in her head screaming, "OMG OMG OMG OMG All of those headlocks worked!!!!!!" Slowly, too slowly, he opens up the box. "Will you… will you take this antique ring as, like, a girlfriend thing?" And Stacy bursts into tears. Good one, Cloons!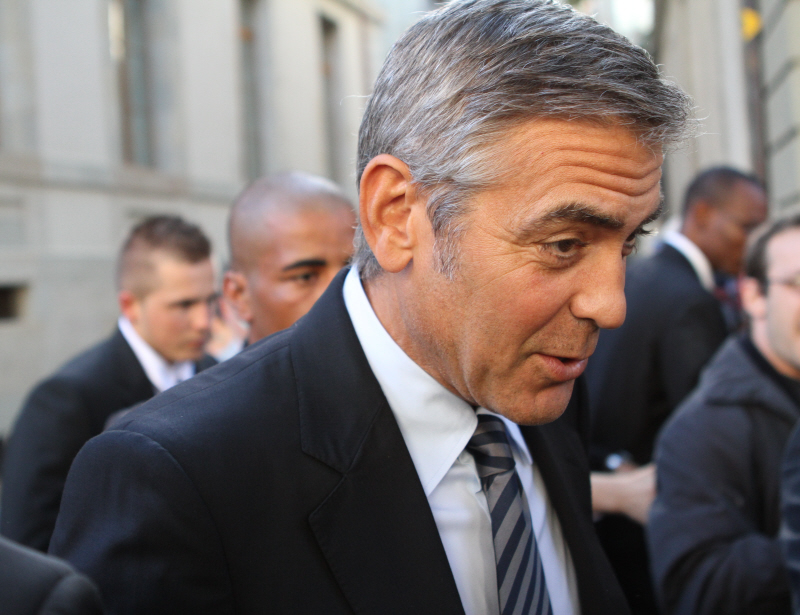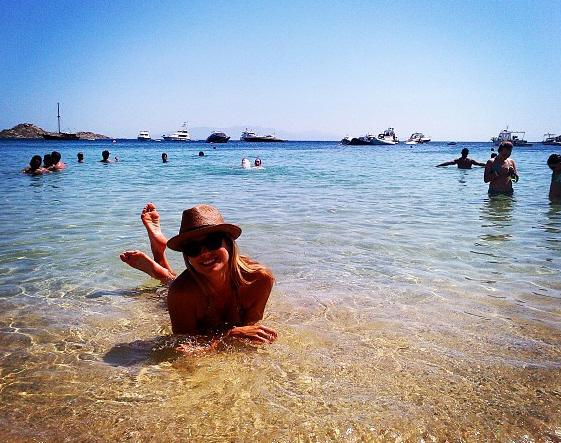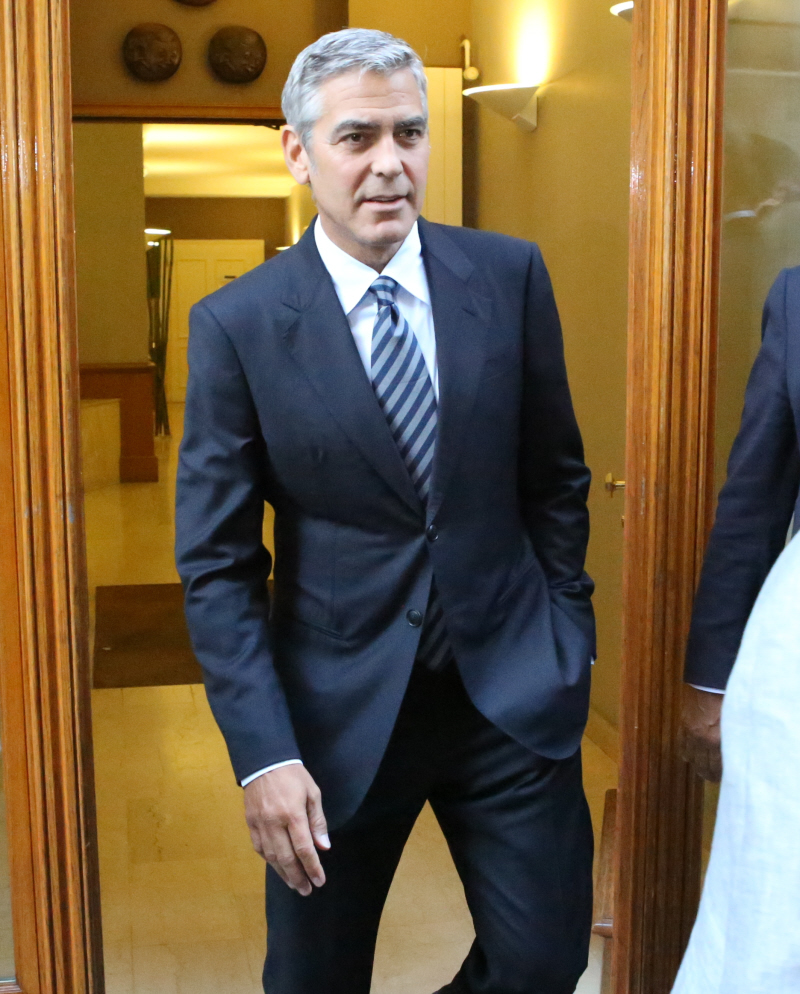 Photos courtesy of WENN, Stacy's Twitter.