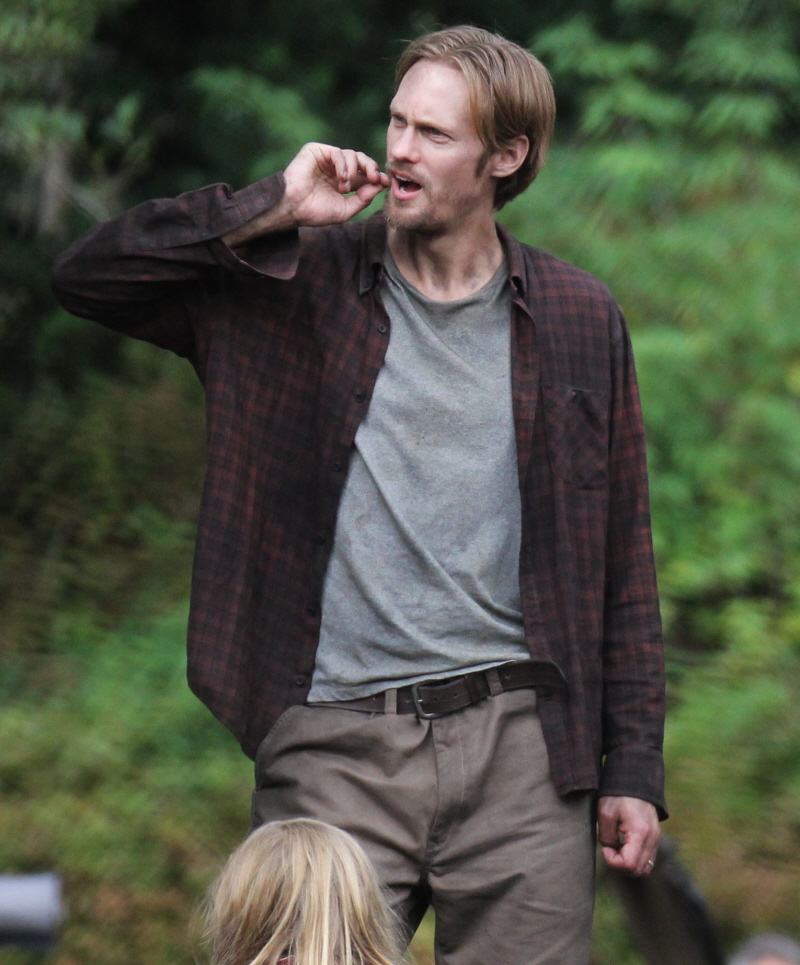 Bad news, Skars-loonies. Alexander Skarsgard looks like a skinny bum. And now there's even WORSE news: Alex has had a girlfriend this whole time. In between reports that he's been bangin' everybody from Rihanna, to Charlize Theron, to Anne V to Lucy Griffiths, Alex has actually been quietly dating a hot, Swedish brunette named Alicia Vikander. Awesome name, right? I've been sitting here, chanting "Vikander, Vikander, Vikander" to myself. Anyway, this is all from Star Mag report, although I do believe there have been rumors about Alex and Alicia for months now – they've been friends for a few years, and they've been photographed together before.
How do you say "unbearably attractive couple" in Swedish? Try: "Alexander Skarsgard and Alicia Vikander." Alex, 36, has been quietly dating actress Alicia, 23, a fellow Swede, for the past six months – and a souce close to the couple reveals, it's getting serious.

"Alex says he's met his best friend and can really see himself marrying Alicia. They are definitely the real deal," says the insider.
[From Star Magazine, print edition]
She's 23! Ugh. That made me mad. I mean, obviously, The Viking can do whatever and whoever he wants. But a 23 year old is so… obvious. I do have to give him bonus points for going with a brunette though – I kind of thought he was one of those "Blondes Only" Dudes. Give a brunette a chance, gentlemen!
Here are some photos of Alicia. You know who she reminds me off? Alicja Bachleda, Colin Farrell's baby-mama. Some kind of fragile, stunning beauty. She's in the new version of Anna Karenina too.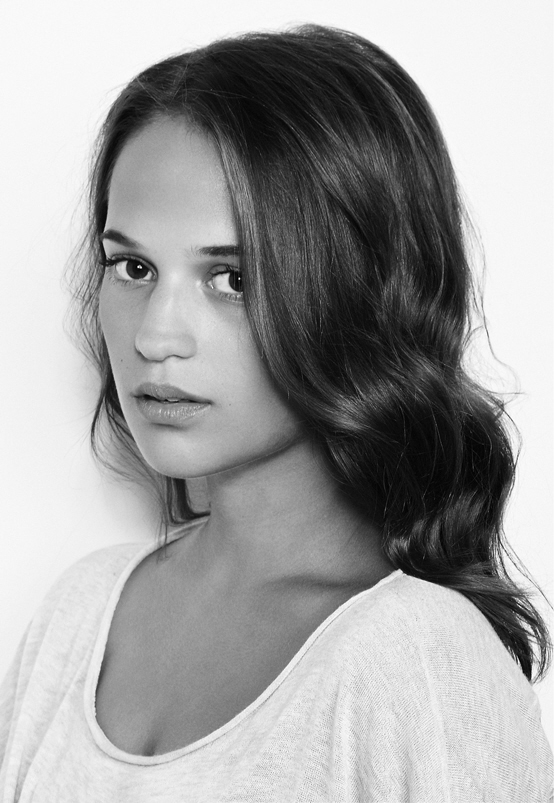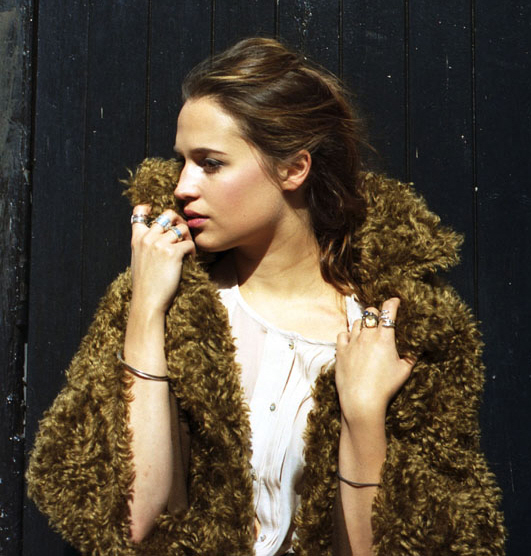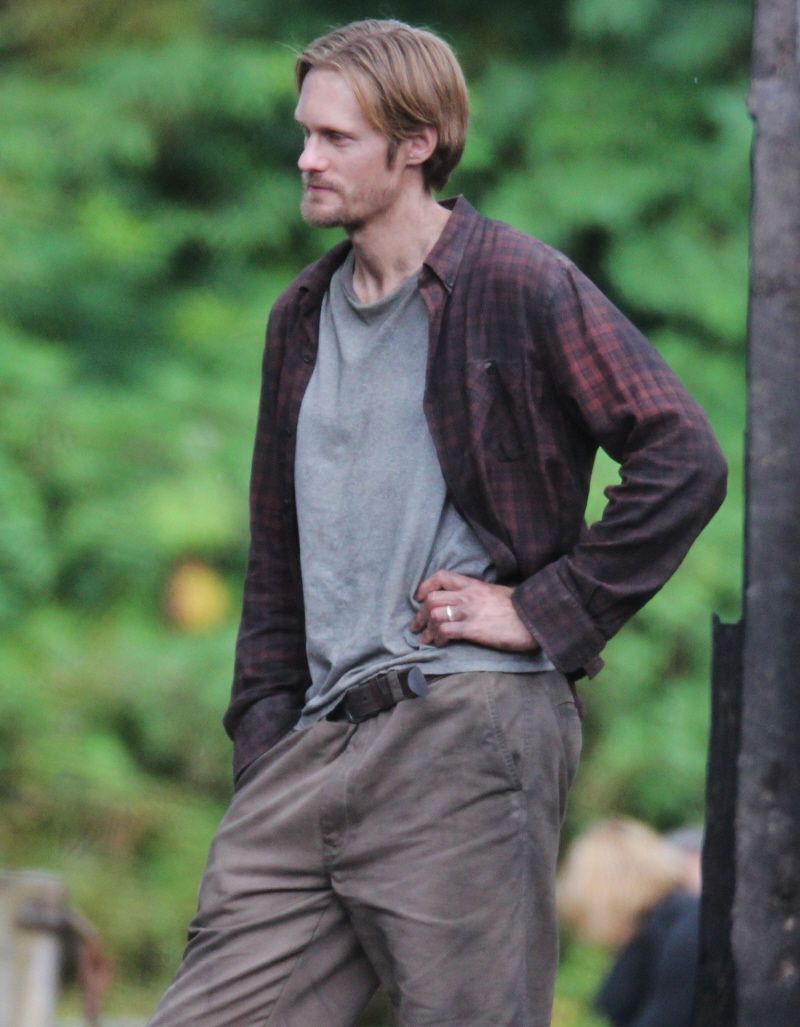 Photos courtesy of Fame/Flynet.