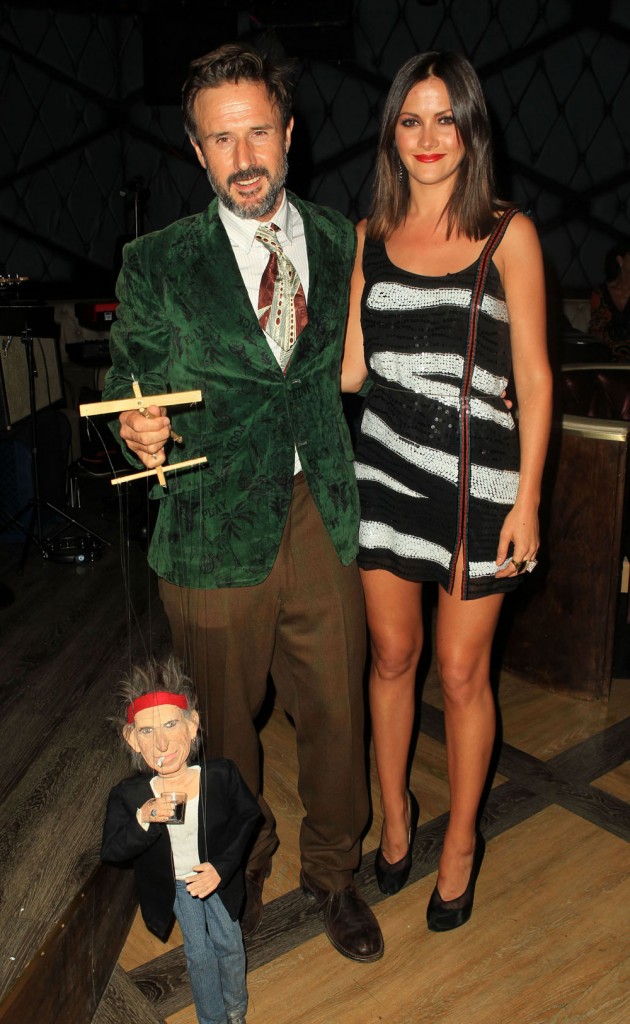 Courteney Cox and David Arquette have remained very civil and friendly toward each other in the wake of their divorce. It's refreshing to see. She sat in the audience during his Dancing With The Stars episodes, they've been seen out together with their daughter Coco, 8, and they've given joint (sometimes too candid) interviews to Howard Stern about their relationship and breakup. All of that may be changing now that Arquette has a steady girlfriend. Cox is said to be suspicious of Arquette's girlfriend of over a year, Entertainment Tonight reporter Christina McLarty. According to The National Enquirer, Cox believes that McLarty is using Arquette for his fame and access, which frankly doesn't make sense to me. I mean he's not a big celebrity although he does own a bar.
Arquette confirmed his relationship with McLarty in September of last year, and said he was "in the friend zone" with Cox at that time. You might remember that McLarty was married to "Girls Gone Wild" narcissist Joe Francis for just two months in 2010. So Courteney's concerns might be valid. Here's more:
Courtney Cox… has reportedly been meddling in David's romance. She's convinced that [McLarty] is just trying to profit from his fame and she doesn't want their 8 year-old daughter spending time with her, say sources.

But David, who filed for divorce in early June, is genuinely smitten with Christina. He's moved her into his Los Angeles home and hopes to marry her…

"Until recent days, David has gotten along fairly amicably with Courteney. They settled into a groove where their main concern is jointly raising Coco in a happy, healthy environment… but [Courteney] drew the line at tolerating Christina.

"Courteney is still kicking and screaming and trying to get David to see what she sees – that Christina isn't good for him and she's probably just using him to get more famous," divulged the source. "She can't bear the thought of another woman having a hand in raising her daughter…"

[David] has worked hard to keep the peace between the two women, including heeding Courteney's request to limit the time Coco spends with Christina.

But at the same time, he's demanded that Courteney "stop her anti-Christina campaign," said the insider. "It remains to be seen if she can tolerate life with Christina."
[From The National Enquirer, print edition, September 10, 2012]
If this is what's really going on behind the scenes, David seems to be trying his best to keep both Christina and Courteney happy. I've been impressed with how Courteney and David handled their business, and with how open they both were, particularly David when he went on Oprah and gave some painful details of his childhood and recent struggle with sobriety. You get the impression that Courteney and David both love their daughter and are trying to put aside petty feelings and put her interests first. I'm not surprised to hear they've hit a snag now that David has a new girlfriend, but I hope that they work it out for Coco's sake. Given all we know about them, I expect they will. I'm a little worried about David, though, because he does not look sober in that recent photo (above). Plus he's holding a Keith Richards puppet, which is not a good sign.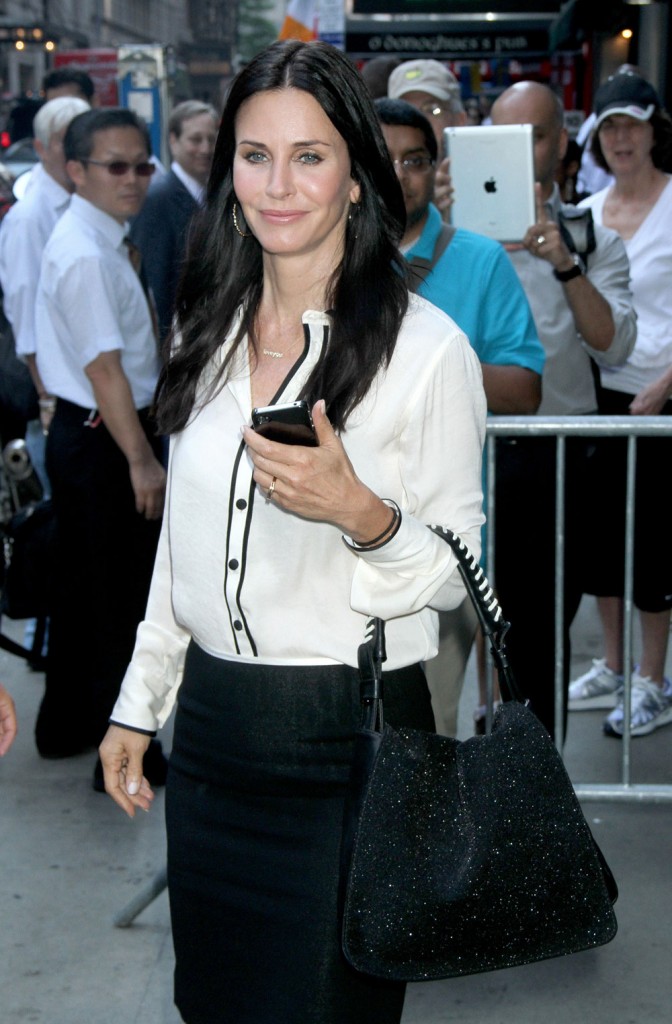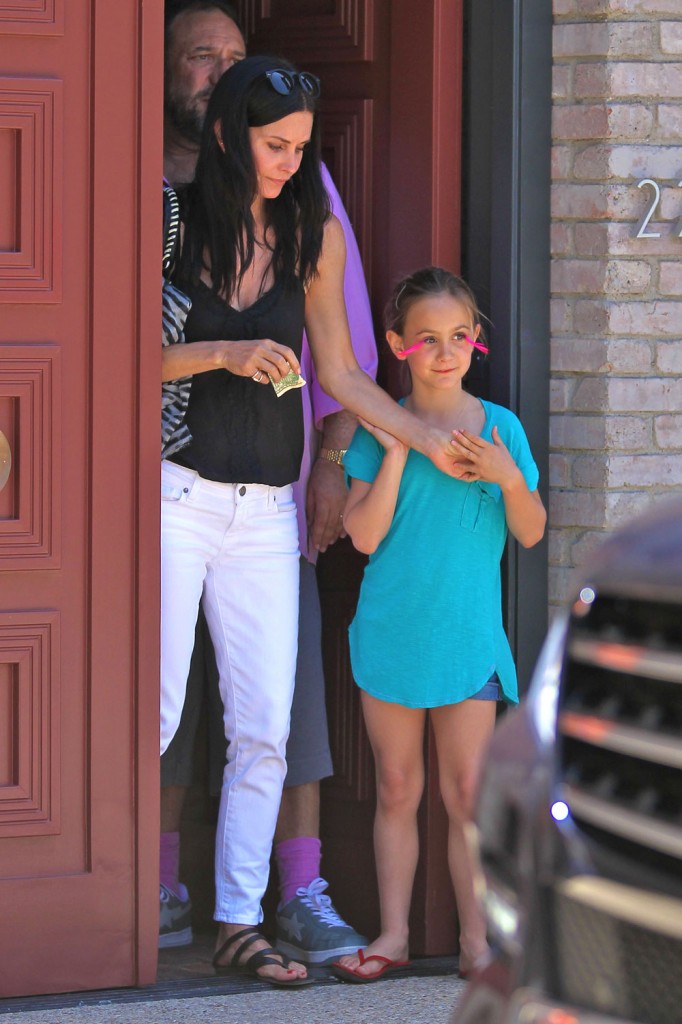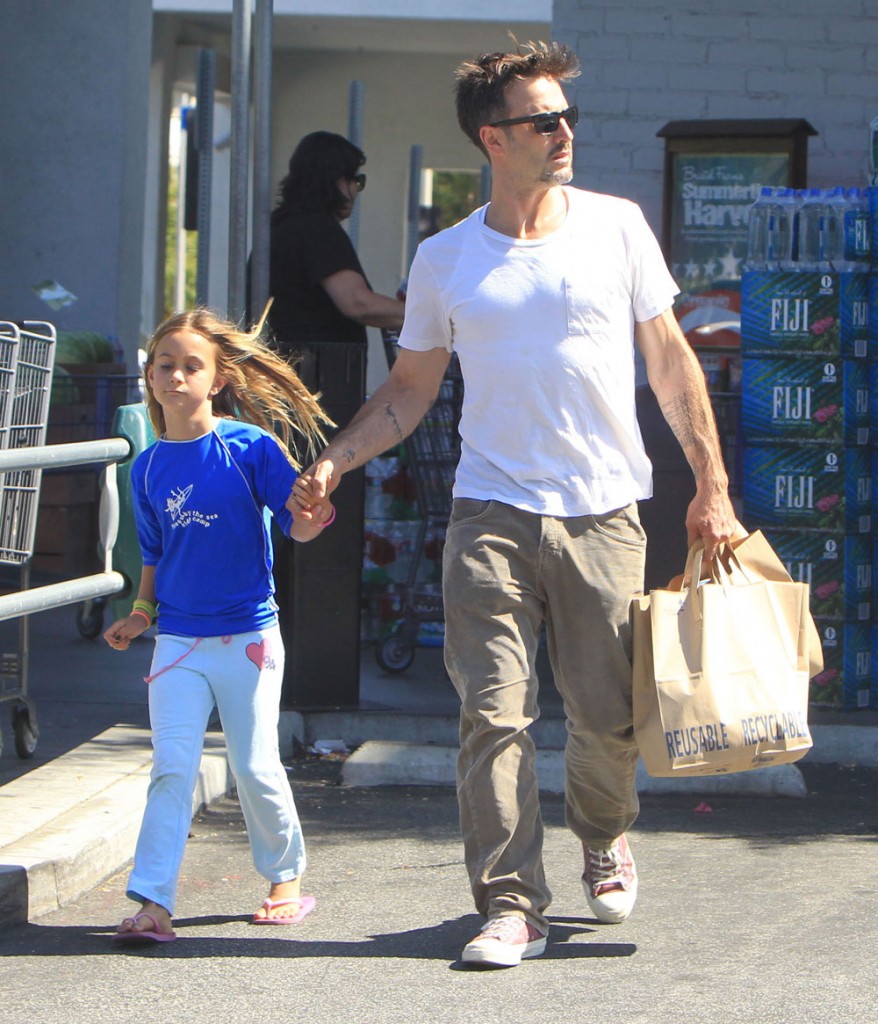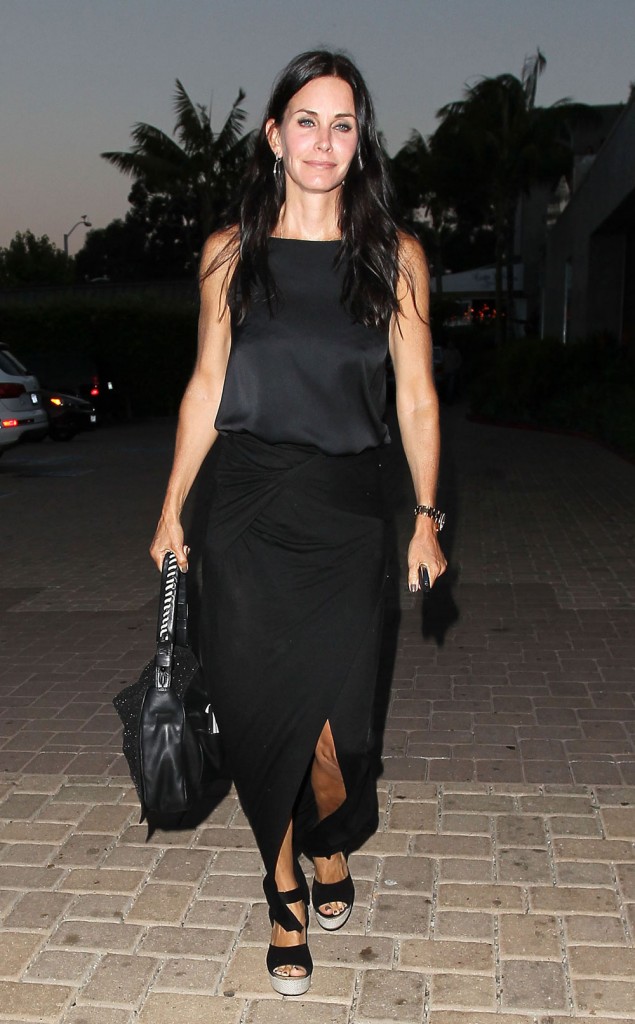 David Arquette is shown in the header with Christina McLarty at his bar, Beacher's Madhouse, on 8-30-12. He's shown below with his daughter, Coco, on 7-16-12. Courteney Cox is shown out on 5-28 and 6-21-12. Credit: FameFlynet and WENN.com