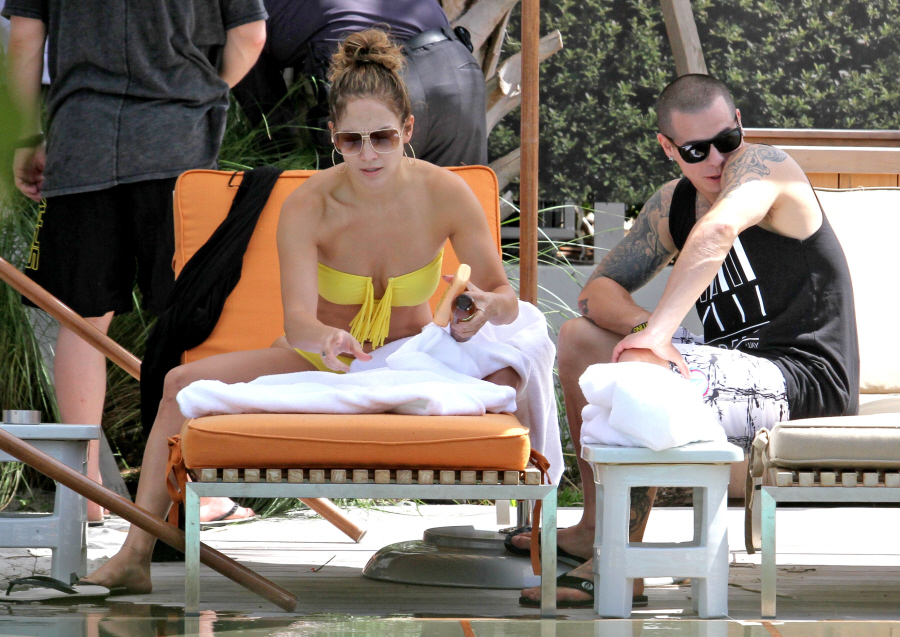 Jennifer Lopez took her kids to the pool – Emme, Max and Casper. [LaineyGossip]
Awesome Taylor Swift story is awesome. [Dlisted]
Analyzing the TV procedural. [Pajiba]
Girly Legos are a success! Must everything have a feminist analysis? [Jezebel]
I like Duchess Kate's Paralympic fleece. [Pop Sugar]
Kelly Osbourne takes flight! Her hair looks meh here. [I'm Not Obsessed]
Mandy Moore pulls an Aniston. [The Blemish]
More royal photos from the Paralympics! [Go Fug Yourself]
Megan Fox tries to hide her bump. Unsuccessfully. [A Socialite Life]
Damn, Paul Ryan dated an African-American woman?! [Bossip]
Alec Baldwin's wife gets pap'd on her own nowadays. [Moe Jackson]
Jennifer Lopez wore a striped maxi dress. It's kind of cute. [The Frisky]
I want Clint Eastwood to yell at Justin Bieber next. [Evil Beet]
Will Leo DiCaprio bare all in The Wolf of Wall Street? [Celebslam]
Kim Kardashian denied a star on a Walk of Fame! [ICYDK]
This dude is too cheekboney for my taste. [OMG Blog]
Holly Madison debuts her bump. [Celebrity Baby Scoop]
I swear, this cow is laughing his ass off. [Starcasm]
*Holiday Note: Monday is Labor Day, and so for the next three days, gossip is going to be kind of sparse. We'll have some new posts on Monday (and maybe Sunday, if something big breaks), but our next full day of posting will be next Tuesday. We hope everyone has a safe and happy holiday weekend!