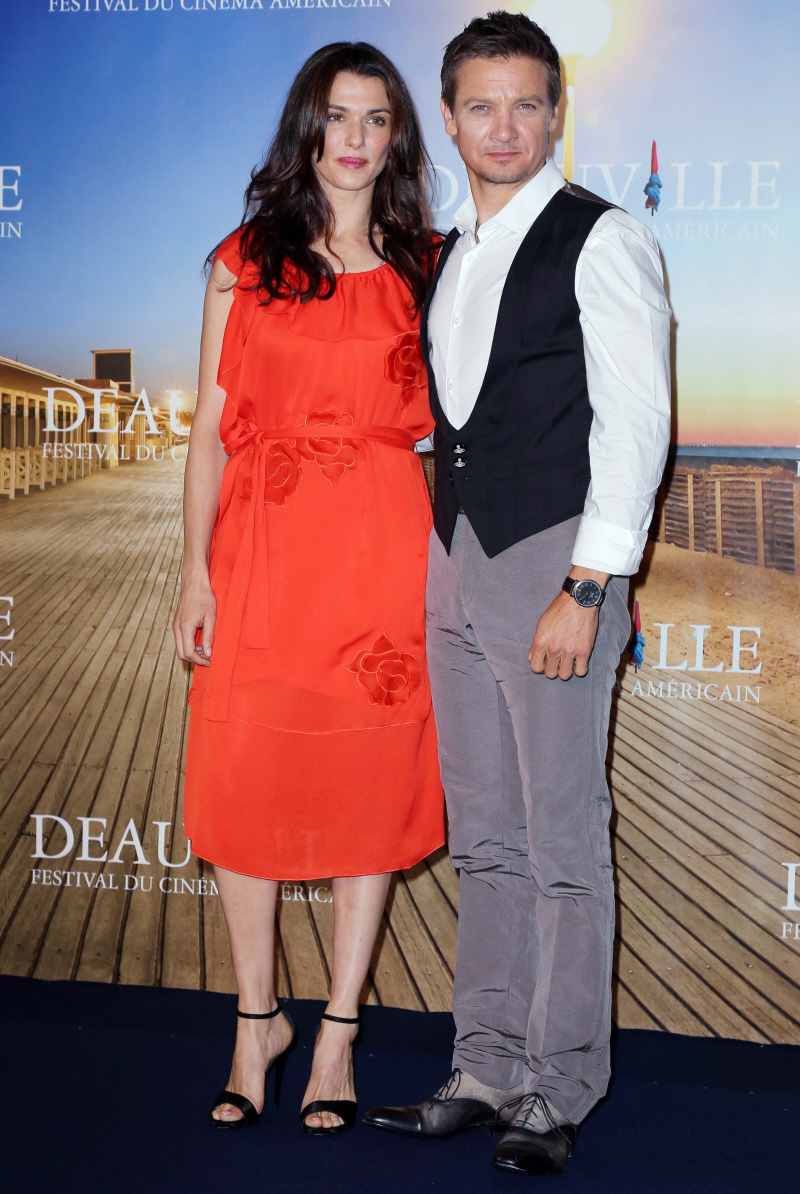 Sometimes when I'm just covering photos from a premiere, I have to stop myself from going for the knee-jerk "this is what [random actress] wore". This is one of the occasions. Although I could (and will!) discuss Rachel Weisz's appearances at the Deauville Film Festival to promote The Bourne Legacy, let's take a rare moment to start with Jeremy Renner, shall we? Now, I unapologetically adore Jeremy Renner. I flat-out LOVE him, if truth be told. He's a talented actor, he gives a great interview, he's delightfully weird, and now I know… he fancies himself a Fashion Boy. How else to explain this outfit at The Bourne Legacy photo call? Shiny pants? Check. Two-tone suede shoes? Check. A waiter's too-stiff shirt (with the cuffs rolled up)? Check. A KICK-ASS VEST? CHECK. WTF is this vest? It's ridiculous and beautiful and hilarious and it just makes me happy. The vest has the kind of giant, gaudy buttons that would make Duchess Kate squeal with joy. The vest is super-fancy… too fancy for Renner. Jeremy Renner IS Vesty McButtons.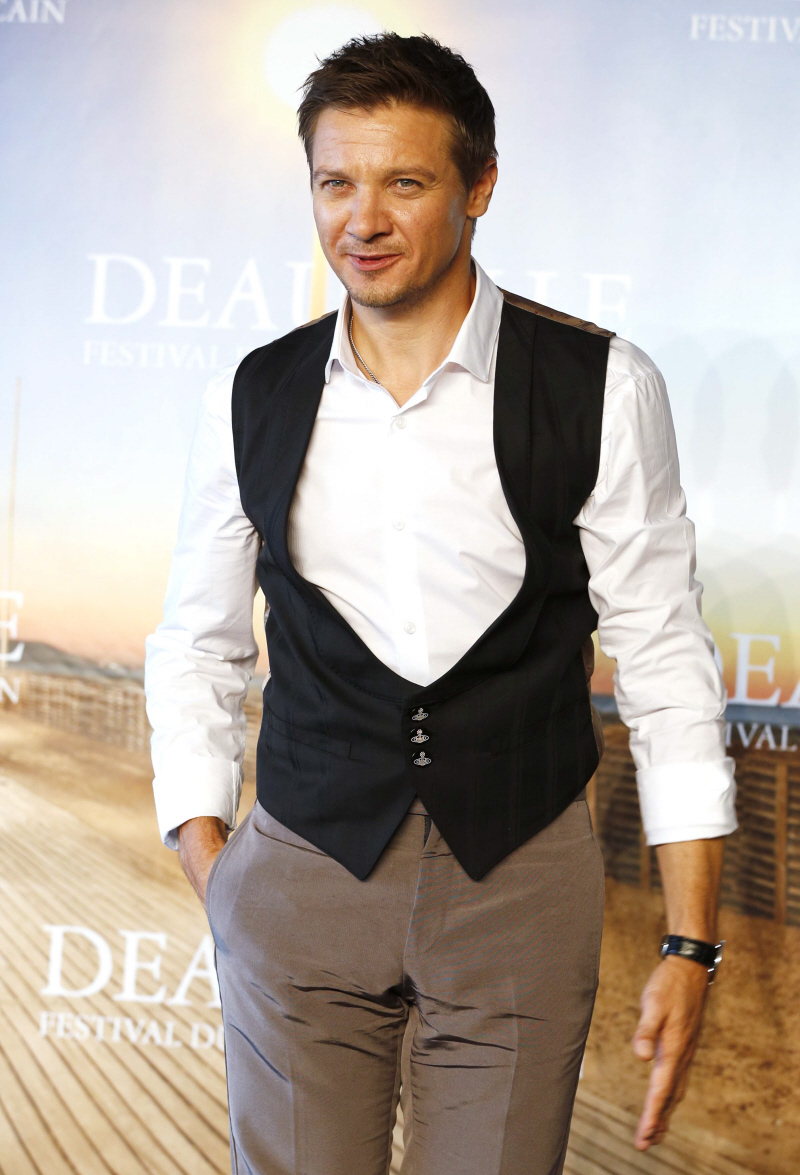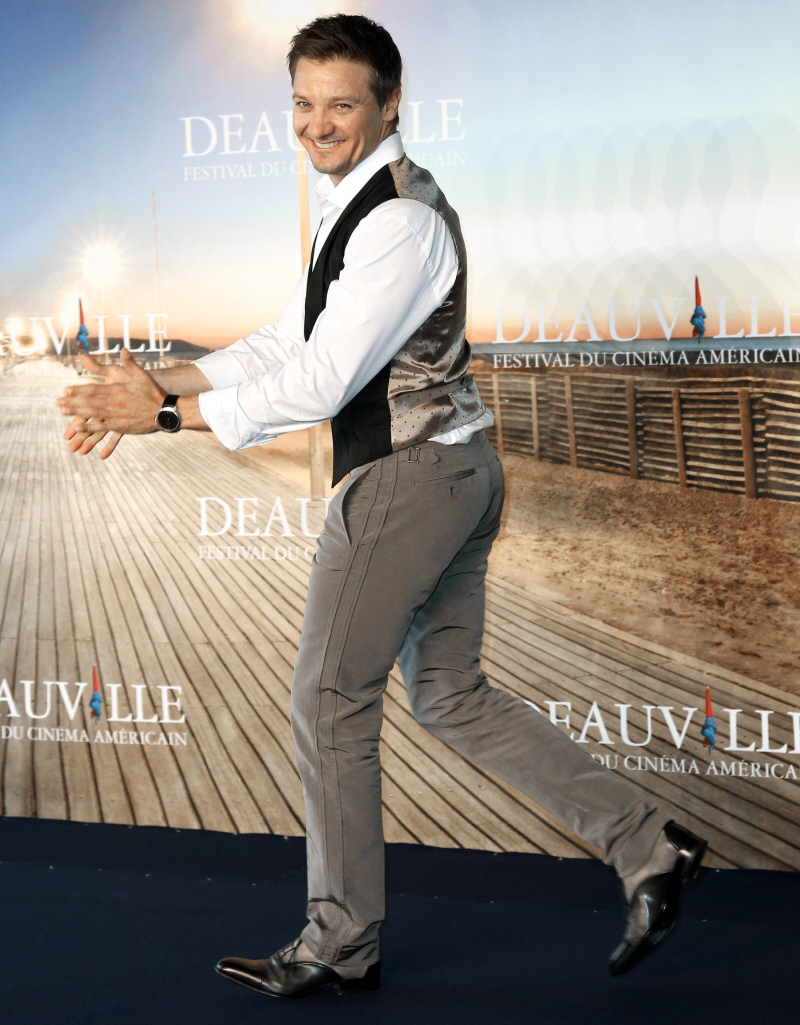 As for Rachel Weisz… OMG HER FACE. I love her face so much. So much that I basically don't care what she wears, although I do think she could do much better than these two dresses. The orange Sonia Rykiel dress (for the photo call) is kind of unflattering over all – not the best design, not the best color. The white Nina Ricci (for the Deauville premiere) is too bridal for my taste, plus I'm just not a big fan of tiers. I've seen her look so much better, basically.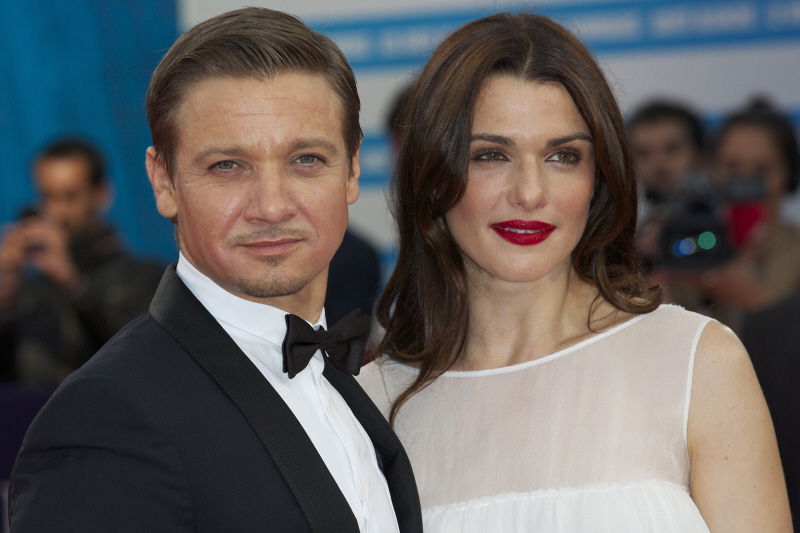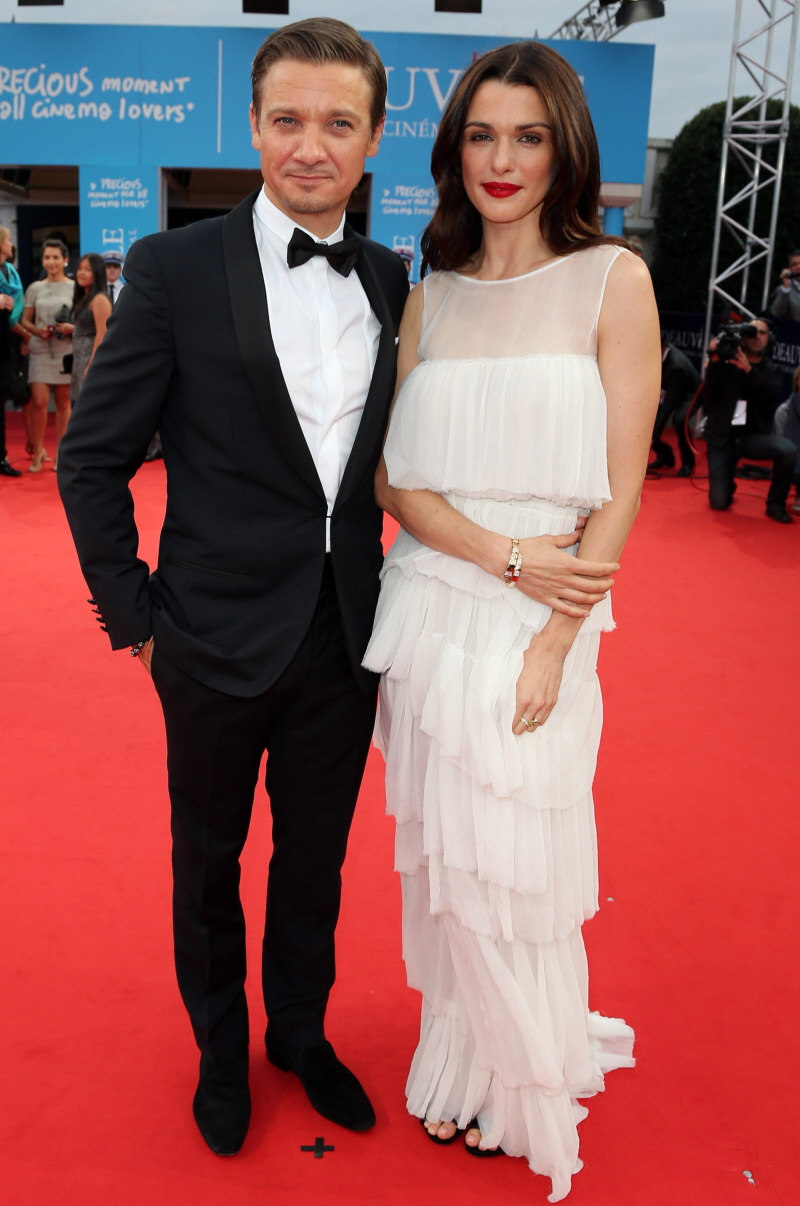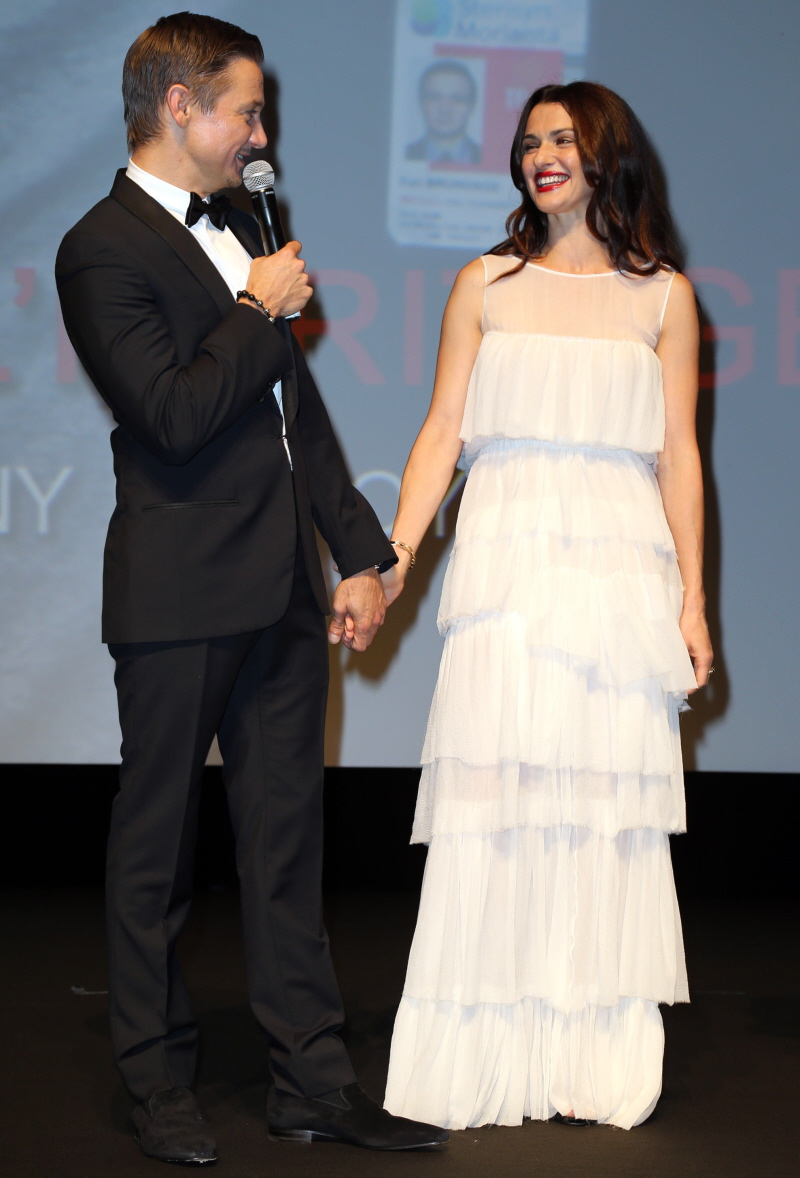 Photos courtesy of WENN and Fame/Flynet.