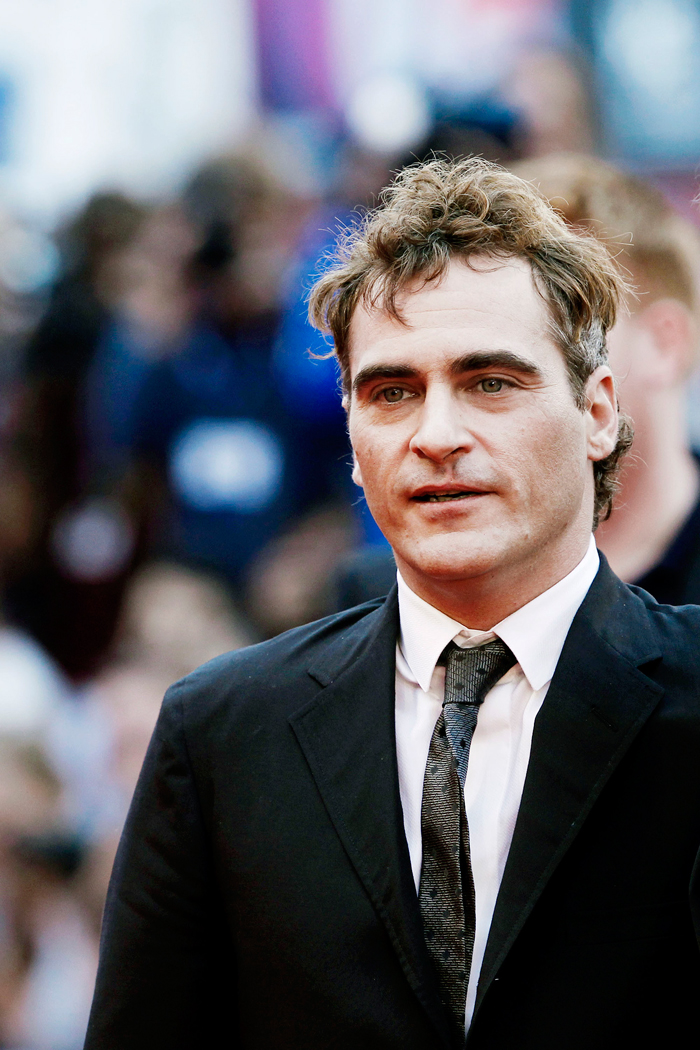 Here are some photos from the premiere of Paul Thomas Anderson's The Master at the Venice Film Festival. Naturally, Joaquin Phoenix and Philip Seymour Hoffman were the big stars on the red carpet, and they did the deed with aplomb. Phoenix looks very ready to earn his rep back, but I'm not sure about those (strategic?) grey stripes that are resting atop his temples. Sadly, Amy Adams was not on hand, and I bet producer Harvey Weinstein was kicking himself for not making her come just so that someone — anyone — would have to wear one of Georgina Chapman's awful Marchesa dresses. You know, if I was a famous movie star with a lot of power, "absolutely NO Marchesa" would be one of my contract stipulations. I still can't believe Kristen Stewart got wrangled into one of those hot messes. At this point, Joaquin and Philip have probably never been happier in their entire lives to not be a chick.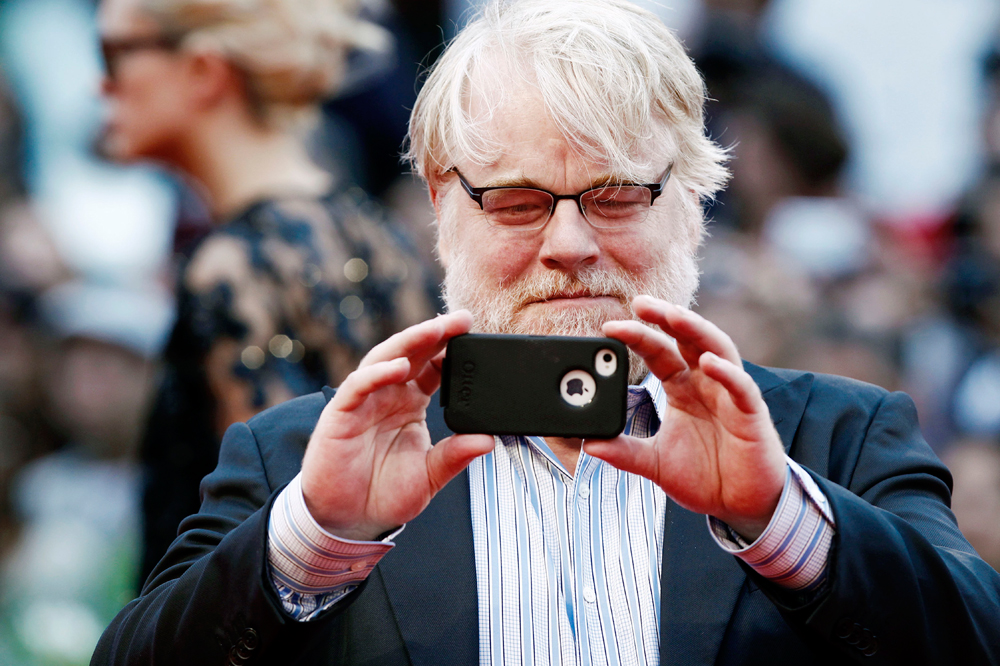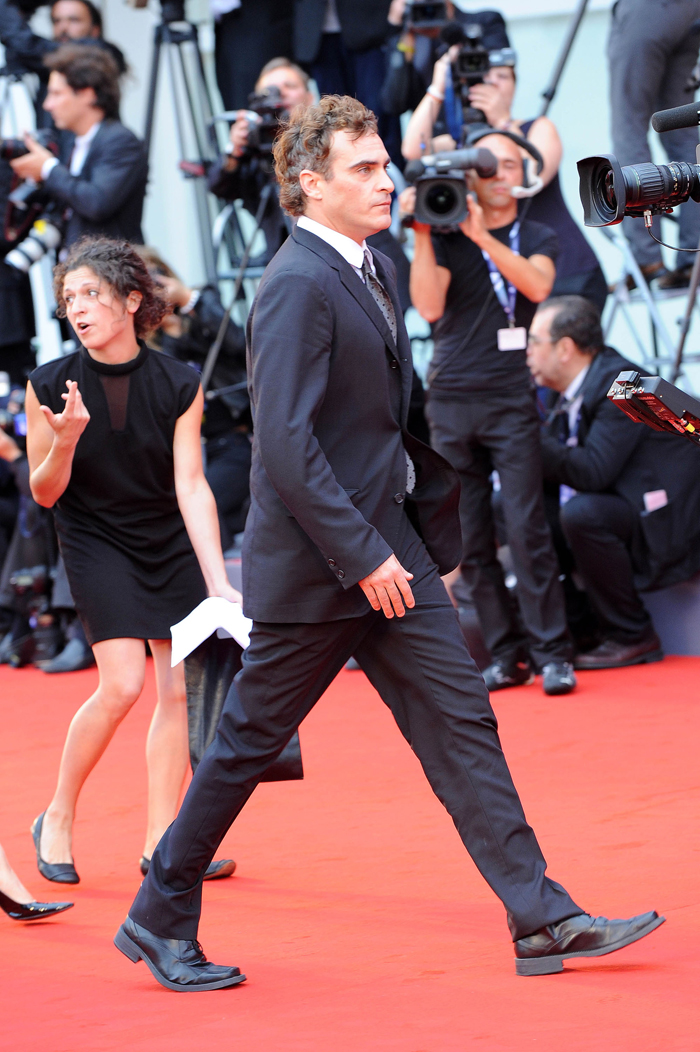 As for the premiere itself, things appeared to go quite well, and The Master is currently enjoying a 100% rating on the Rotten Tomatoes aggregator. If the full trailer is any indication, the movie will be a treat for critics of Scientology, and we've already heard that Tom Cruise "had issues" with the film after PTA gave him a private screening (they previously worked togeter in Magnolia, so PTA may have figured that Tom at least deserved a "heads up"). PTA himself has given a new interview to The Daily Beast, and he wants people to know that while the movie bears striking similarities to the CO$ origin story, that's not all that's going on. I think PTA was ultimately aiming to examine the lives of WWII vets and their reinsertion into society. Here are some excerpts:
On The Master's subject matter: Anderson freely acknowledges that this flamboyant character–a self-described author, sea captain, physicist, and philosopher-was inspired by L. Ron Hubbard. Once word of this leaked out, The Master immediately got tagged as Anderson's "Scientology movie." "I was naive," the director says, somewhat ruefully. "I should have known that's what people would latch onto." But if you're expecting to see an exposé of that controversial "religion," you've come to the wrong movie. This is not to say Scientologists are going to like what they see. But Anderson, who gets a bit stressed when the subject comes up, finds himself "much more defensive and protective of [Scientology] than I would have thought."

On Hoffman and Phoenix: He knew from the start he wanted Hoffman to play the Master, and his actor-friend was an integral part of the writing process. "He was my first audience. I'd hand him chunks and hear what he responded to." For the longest time Anderson wasn't even sure whose story it was. It was Hoffman who clarified it for him: "This is Freddie's [Joaquin Phoenix's character] story." He also had Phoenix in mind as he was writing, and he knew the actor would keep his writing from sounding too literary. "At a certain point, Joaquin is just incapable of faking it." Anderson was amazed by Phoenix's discipline on set. "He's like Daniel [Day-Lewis], his level of concentration. He just got in character and stayed there-for three months he didn't stop. Joaquin is very unpredictable. A lot of the time I didn't know what he was going to do." In one scene Freddie has to be restrained by a cluster of policemen. He laughs remembering the head of the stunt crew advising his men to take it easy on the star. "Six of these stunt guys couldn't hold him down!"
[From The Daily Beast]
The entire interview is well worth reading, and at one point, PTA even laments that he wishes he possessed "more diversity as a filmmaker." Wait, what? Another new revelation — PTA has recycled some of the unused scenes from There Will Be Blood for use in the The Master. This movie is sounding better and better with each passing newsbite.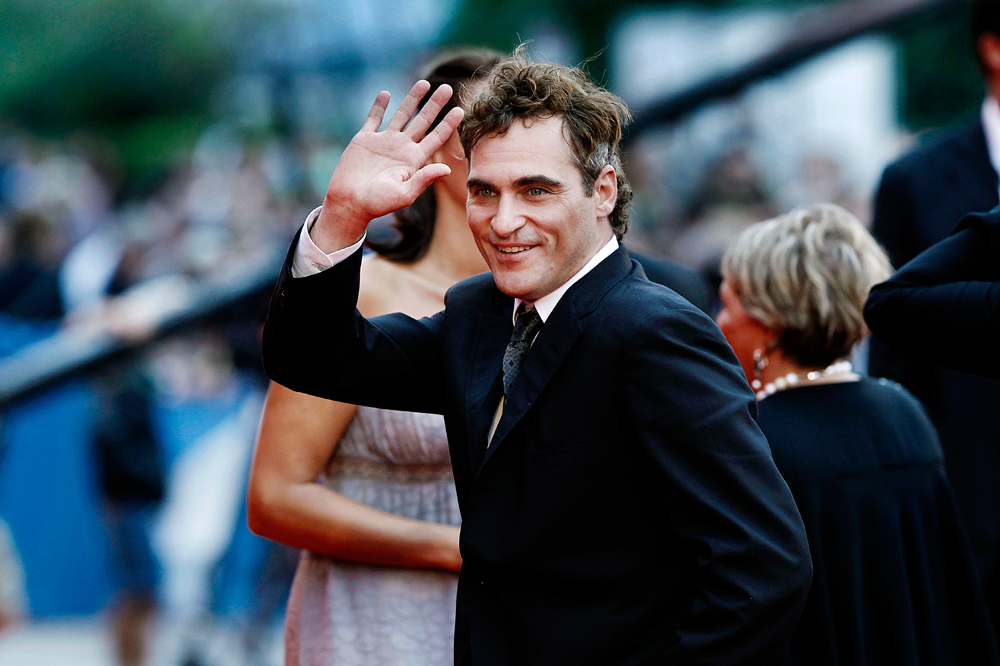 Here's some photos from the earlier photocall in Venice. These guys can't wait for the film to be unleashed, right? Oh Harvey. Why you so sexy?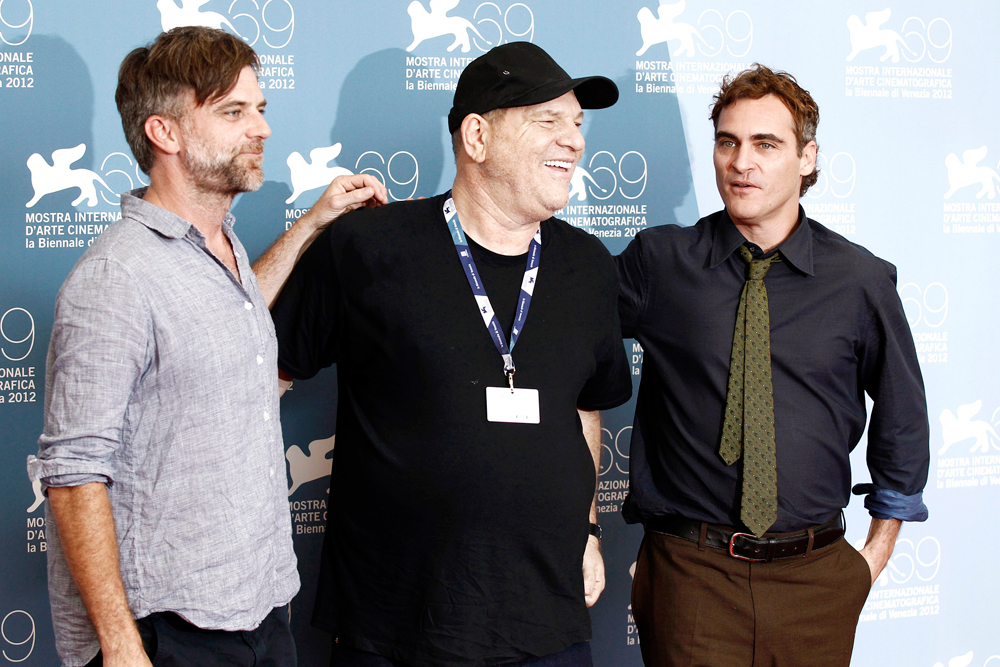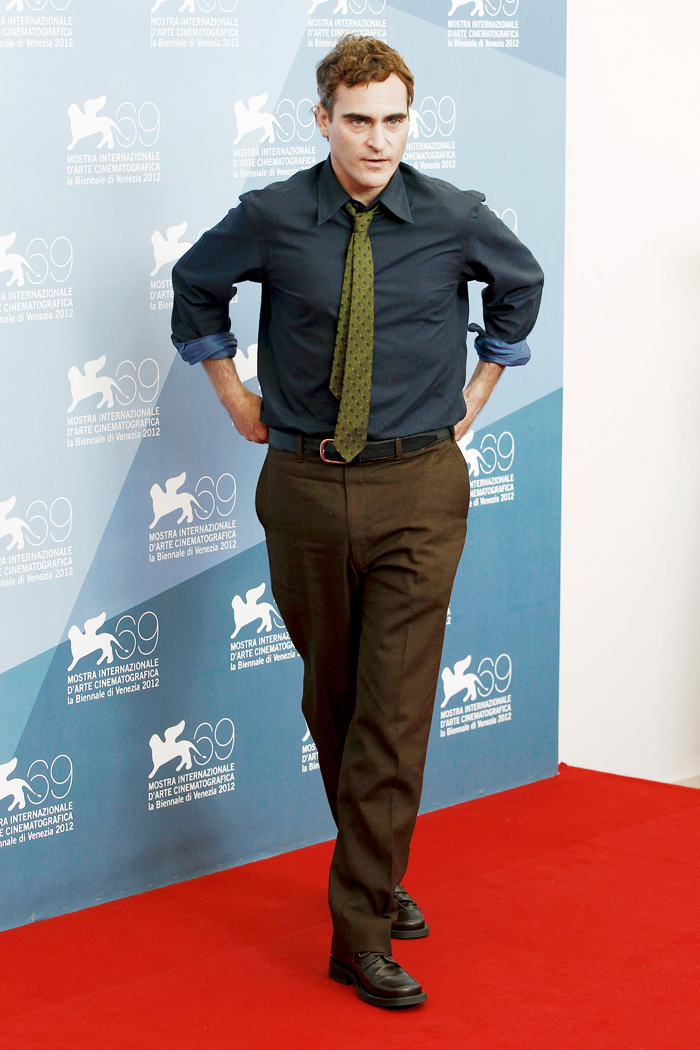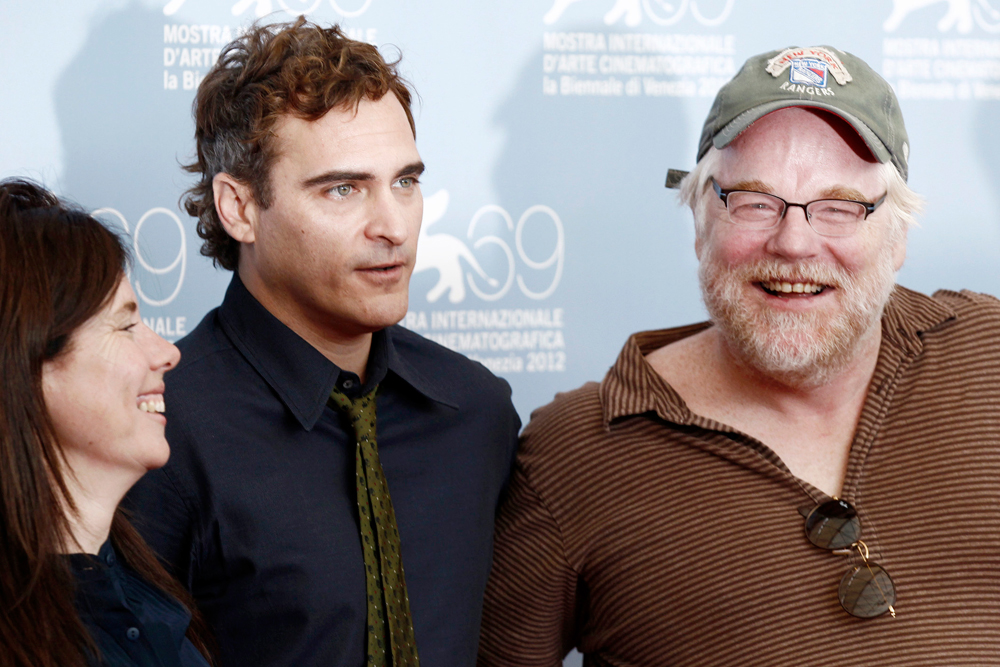 Photos courtesy of WENN