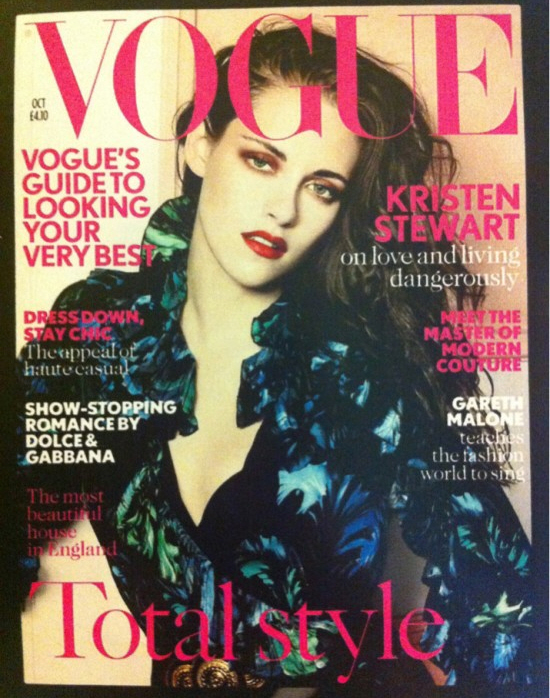 Kristen Stewart covers the October issue of Vogue UK – it was obviously done before The Great Twihard Meltdown of 2012, although I find it hard to believe that Vogue UK had wrapped their cover editorial BEFORE the Mini Coopering, you know? It would have been easy enough to change the "Kristen Stewart: On Love and Living Dangerously" cover line to something… I don't know, more sympathetic or less Twihardy. It feels like Vogue UK might be hanging Kristen out to dry by using an interview she obviously did before the scandal broke. In any case, I can't wait to read Kristen's thoughts on love and being so, so hardcore. I'm sure I'll learn a lot.
Meanwhile, I am feeling more sympathetic towards Kristen these days. TMZ reported on Friday that Kristen's parents, Jules and John Stewart, are getting a divorce. Kristen's mom Jules filed for divorce from John a few weeks ago in LA County, and Jules cited "June 15, 2010" as the date of separation/estrangement. Did anyone know about this before now? I didn't. I thought Kristen's parents had a solid marriage, a solid foundation. But now that I know Kristen has been dealing with some parental turmoil… her Mini-Coopering does make a bit more sense. She was "acting out" like many kids do when their parents are fighting/splitting up.
Even more bad news for Kristen… sources tell Radar that Robert Pattinson is hellbent on moving back to England. Allegedly, he's going to sell the LA home he bought last year and move back to London, where he can be closer to his family and his mates. Radar's source says, "Robert is thinking long and hard about returning to London. He's selling his home in Los Angeles, not only because it holds bad memories, but because he wants a fresh start. He never fell in love with Los Angeles and has always longed for home… Despite making friends in America, Robert longs just to have a pint with the mates he grew up with in a local west London pub. He's just a regular guy. He is set to make up his mind very soon – his family hasn't put pressure on him to return – but he misses them very much and they've said they'd welcome him back with open arms."
Some photos of Kristen playing golf with her dad the weekend before the Rupert Sanders scandal blew up: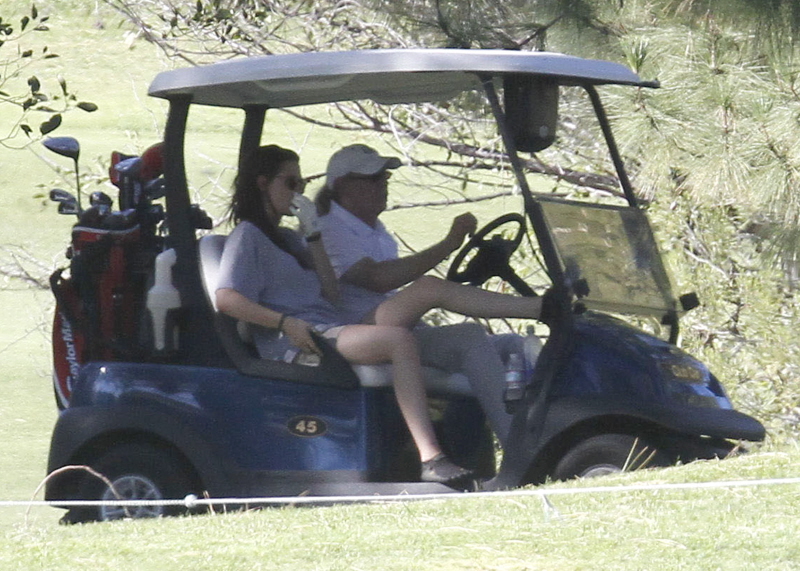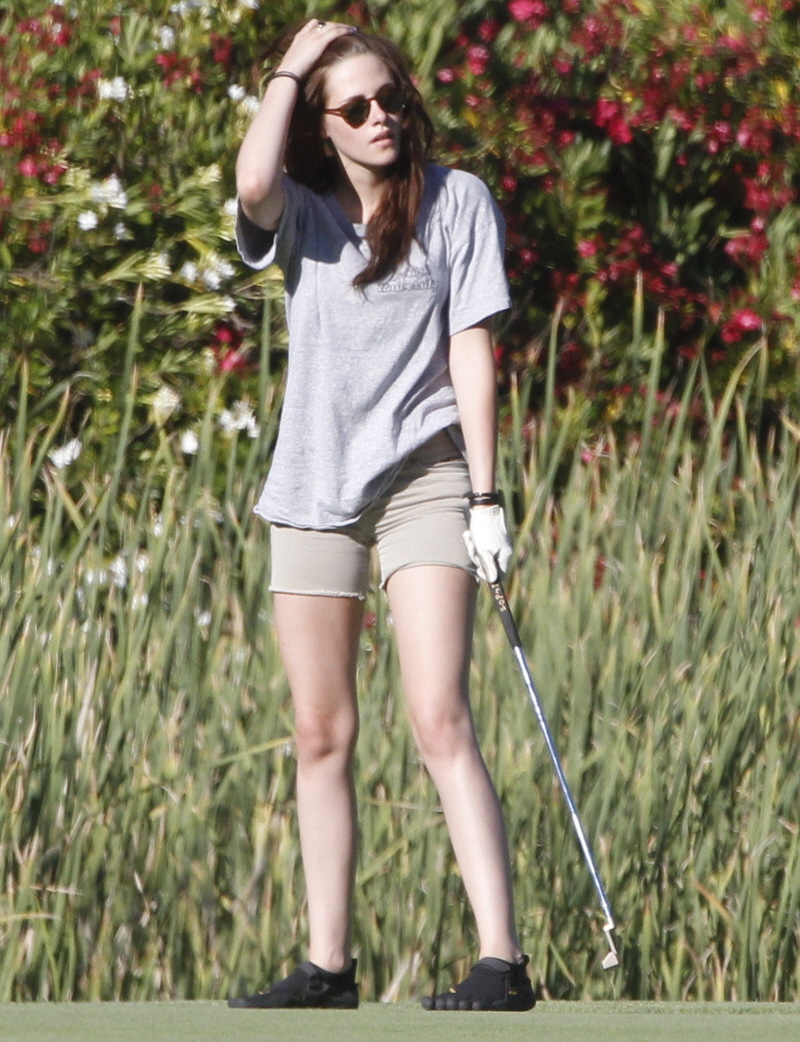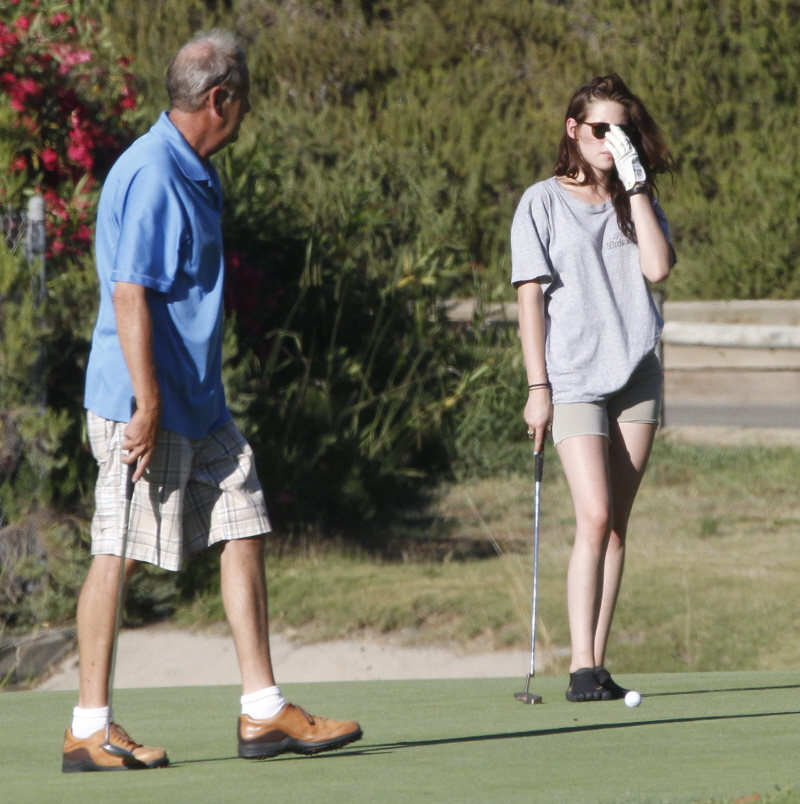 Photos courtesy of Fame/Flynet.