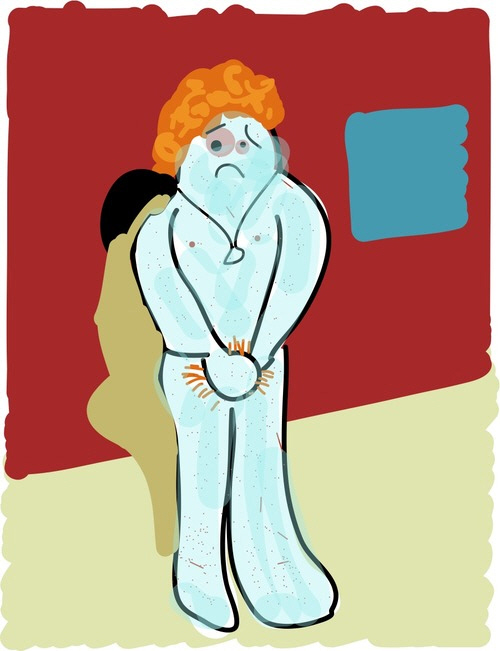 One of the girls who partied with Prince Harry in Las Vegas has sold/given away her "story" to one of the UK tabloids. The young woman is named Carrie Reichert, and she was actually born in England, although I think her parents are American and she considers herself American – you can see some photos of Carrie here, at The Mirror. Carrie was partying in Vegas with some girlfriends when she chanced upon Prince Harry – sort of. Long story short, they get wasted together (with about two dozen other people) and then they made out but it doesn't seem like the royal p went in the commoner v. Harry sounds very drunk and kind of harmless here – it's not the best portrait of a prince, but to give him some credit, he doesn't sound like an a—hole, you know? He just seems like a really drunk dude. You can read the full piece here, and here are some highlights from Carrie's story:
Carrie recognized Harry right away at The Wynn: "They were walking around and I knew exactly who he was. I was born in England and I'm pretty familiar with the royal family, but I didn't know the guys he was with. I was the only one who knew who he was. Everybody else was like, 'Who's that?' And I'm like, 'Oh my God, that's Prince Harry!' It was pretty clear who he was."

She was approached by someone in Harry's entourage: "They said 'Hey, would you like to party with Prince Harry?' I'm not going to pass an opportunity to party with Prince Harry. At first you think it's a line. People will say anything to get you to go anywhere in Vegas. There was a bunch of us, it wasn't just me and my girlfriends, it was just random. They were just picking really pretty girls, about 10 of us."

Hanging out in Harry's VIP suite: "We all went up to this huge VIP high-roller suite, and went in and the music was going, alcohol was flowing. Harry was already undressed. It was just crazy. He looked actually delirious. There was a pool table and he was ­playing air guitar with pool sticks. He was screaming out, 'Somebody get me a glove! I'm going to do a Michael Jackson impression!' He would just randomly walk up to you and hug you. He was just really friendly and there were just really ­random naked hugs. It was funny."

The naked girl in the photos: "I didn't actually see them play the game but it was there and it was going on. I saw the girl, there was just a lot of hugging and maybe some kissing. Just a lot of laughing. It seemed like he was overbearing a little bit, and she was kind of shy and very timid. I didn't catch her name as we were all drinking. She was an American girl. She was very slender, really cute and pretty, kind of shy and she also seemed really drunk. I saw her trip over a couple of times. But he was laughing and thought it was really funny. And there were pictures being taken. I didn't take any personally."

Harry was being encouraged by his entourage: "He was being egged on. They thought it was hilarious. It was just, 'Oh, Harry! Go play some pool while you're ­naked!' and just egging him on like, 'Go hug her'. It was happening in the living area. Where the gaming room was. They were holding each other, talking and ­kissing and stuff." The naked girl whom Harry hugged has remained anonymous despite the pictures going global.

Harry was trying to get everyone naked: "There was billiards being played. Harry was being randomly funny, going from the billiards to the bedroom. He wasn't the only one naked. There were girls naked. The guys were half dressed. It was not like an orgy going on, it was just sexy naked. It was like almost a game. He was trying to get everybody to get naked. That was the whole point of him being naked. Girls were getting naked, he was screaming out 'Everybody get naked!' Just randomly doing crazy stuff. He was pressing his body up against the window and saying 'Look at me Vegas!' because he's got this huge ­window and of course you can see all of Vegas down the strip. Just pressing up against the window just like, 'Look at me Vegas, these are the royal jewels'."

Hanging out with Harry: "I introduced myself, and right away knew he was completely wasted, very intoxicated. I had to let him know I knew who he was, and that I was born in England and right away he was like 'Oh my Gosh, that's amazing! I can't believe you're here in Vegas, we could be related'. I have blue eyes and he was going on and on. And I was like 'Ah! He likes me!' He was happy-go-lucky, yeah, just going with the flow. He gave me a huge hug and I introduced myself, and yeah, the party's going."

Setting up the hookup: "We both walked back together, and he grabbed my hand and walked back toward his bedroom. I found my way back there with him. We were talking and we had found some similarities and some interests him and I had together. And I was interested of course. Yeah, I followed him back to his bedroom. He was fixated that we had something in common and we kept talking, I spent seven years of my childhood in England and it played a big part of my life, so we had lots to discuss. He said that he liked my eyes and was just going on and on about the military. He didn't make too much sense. Then he grabbed my hand and we went back to his room. There was not very much talking at that time, his clothes were off. I had a bikini on. A string bikini. I had a party dress over that, and that came off. And I just had a bikini."

The drunken fumble: "We kissed, he was naked at the time, and pretty open. It was a drunken fumble. It wasn't romantic, just fun. He was a gentleman, but he was so wasted. The alcohol affected him. I was there for 15 to 20 minutes. We kissed for 15 to 20 minutes. I am sure somebody stumbled in as there were people going in and out of rooms all the time. We kissed again and he said 'That was great'. He told me I was beautiful and gorgeous, which was sweet. Then we kind of nonchalantly returned to the party and kept drinking. We went back into the living area and I assumed people knew but ­everyone acted like nothing happened. A little bit after some girls passed out on seats, and I felt I needed to go back to my room so I did."

Carrie doesn't get why it's a big deal: "I don't understand what the big deal was. I understand he is royalty and his family looks on it harshly and as a royal you have to conduct yourself a certain way, but he was having fun. He should not be ashamed of the pictures. I feel sad he has to suffer people's opinions but it will pass. It's give-and-take when you go to Vegas, but unlike the saying, not ­everything you do stays in Vegas."
It's weird that Harry heard that Carrie was born in England and his first thought was, "OMG, we could be related," right? Blame it on the alcohol, I suppose, although I'm not sure if this is a portrait of a man who was merely drunk. I'm not saying it's cocaine… but there could have been another substance involved. It also sounds like Carrie was really aiming to hook up with Harry. Which… I ain't mad. I would have done the same thing. First, I would have just gone up to his suite and partied with him – just because that's a great story to have, "The Time I Partied With Prince Harry In Las Vegas". But then when you get in the high roller suite and he's naked and drunk… why not try to hook up, you know? Carrie knew what she was doing, I hope she got a nice paycheck for this little kiss-and-tell.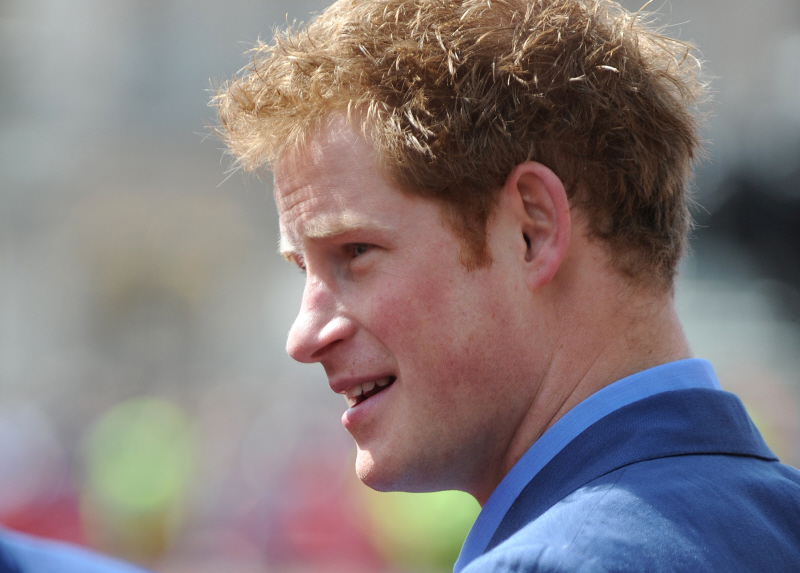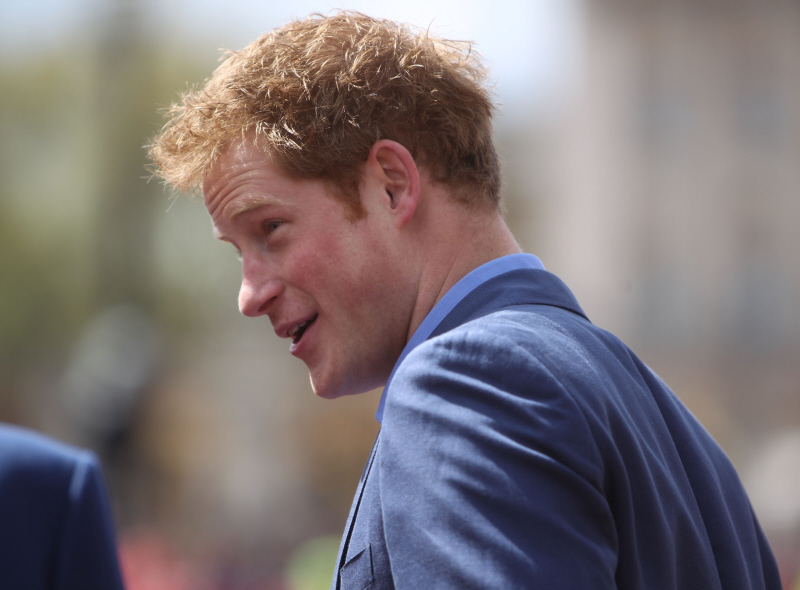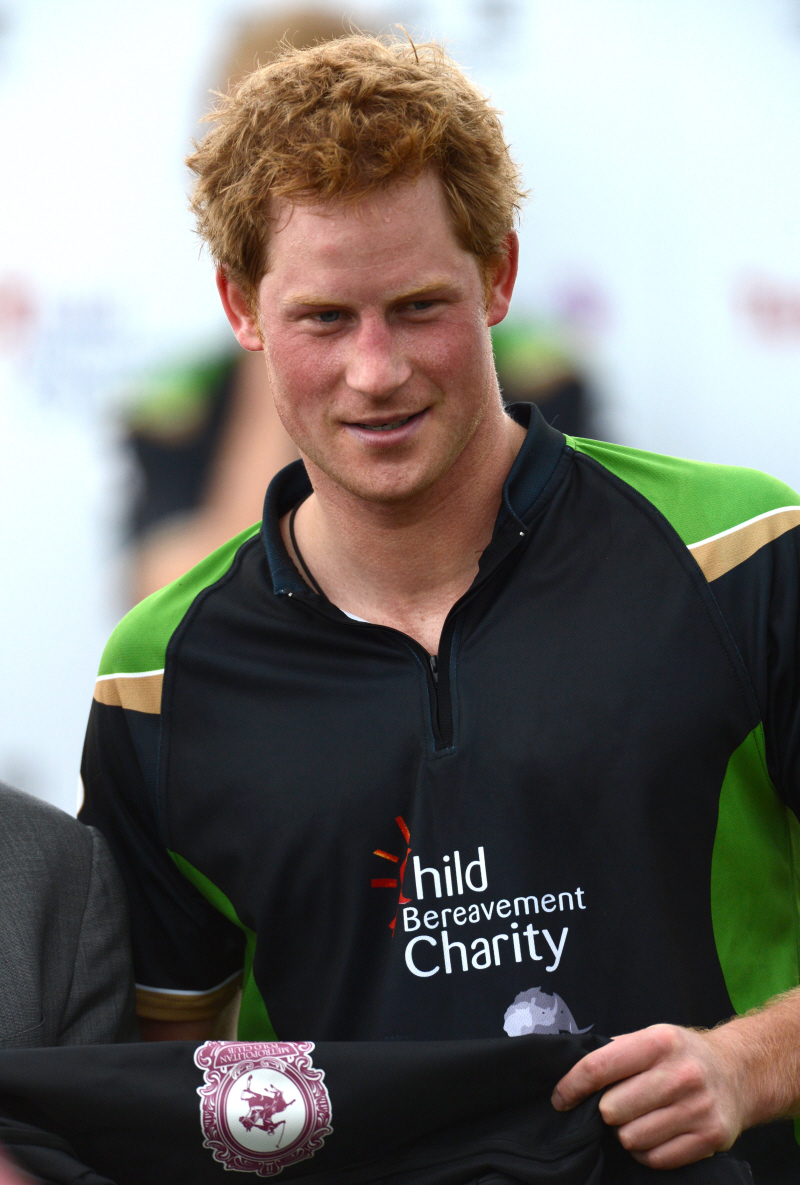 Drawing courtesy of Stuart Heritage, photos courtesy of WENN.