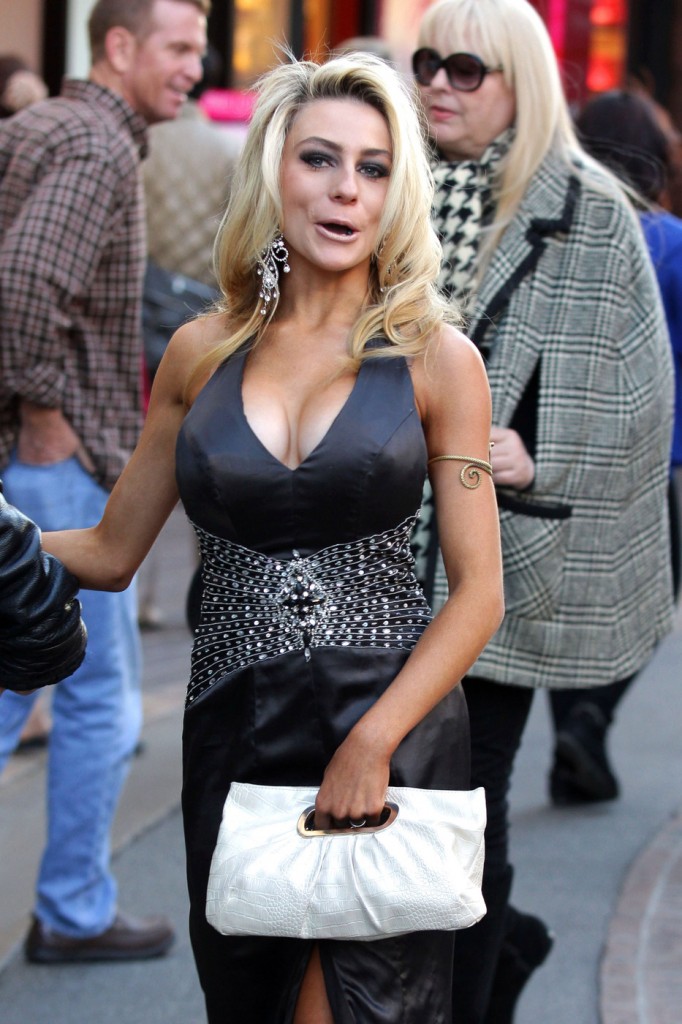 Remember when Courtney Stodden went on Dr. Drew's talk show to "prove" that her boobs were "rill"? The sonogram operator said she saw something there that looked like an implant. Then everyone got kind of quiet, Courtney denied that she had implants, and the plastic surgeon who was there backed her up and said the implant-looking thing "could be bone." It was a lame stunt even for Dr. Drew.
People questioned how a teenage girl's parents could sign off on their daughter getting implants. (Probably when she was younger than 16, because that's when she married a 51 year-old character actor.) Letting a young girl get plastic surgery is much less abusive than signing off on her marriage to a man 35 years older than she is whom she met on the Internet.
That's all preface to this story that Courtney got rejected by Playboy for being too "enhanced" – at 18. Courtney tweeted that she wasn't going to take the multiple porn offers she's received now that she's turned 18, but that she would do Playboy. She wrote "No to porn… Yes to @Playboy." In response, Playboy told TMZ through a "source" so as not to be too harsh, that Courtney wasn't Playboy material.
But according to our Playboy sources, no offer has been made to Stodden nor will one EVER be made. Our sources say Stodden "doesn't meet the standards of a Playboy model" … adding she looks too "enhanced."

One source added, "[Playboy] would NEVER take her. I don't think anybody really wants to see that anyway."
Oh burn! One of the last Playboy covers we saw was Jenny McCarthy with her admittedly fake boobs, Botoxed face and early 90s style. (Update: and of course there was Lindsay Lohan's Playboy cover earlier this year. How could I forget?) If Courtney is too enhanced now there's little hope for her "future" as a nude model.
Only Courtney's stage mom told E! that Playboy hasn't directly turned Courtney down. She said "TMZ doesn't know what they're talking about. Clearly, their 'sources' are different than ours." I hope their source isn't Hef inviting Courtney down to the grotto for a swim. God knows what she could catch there.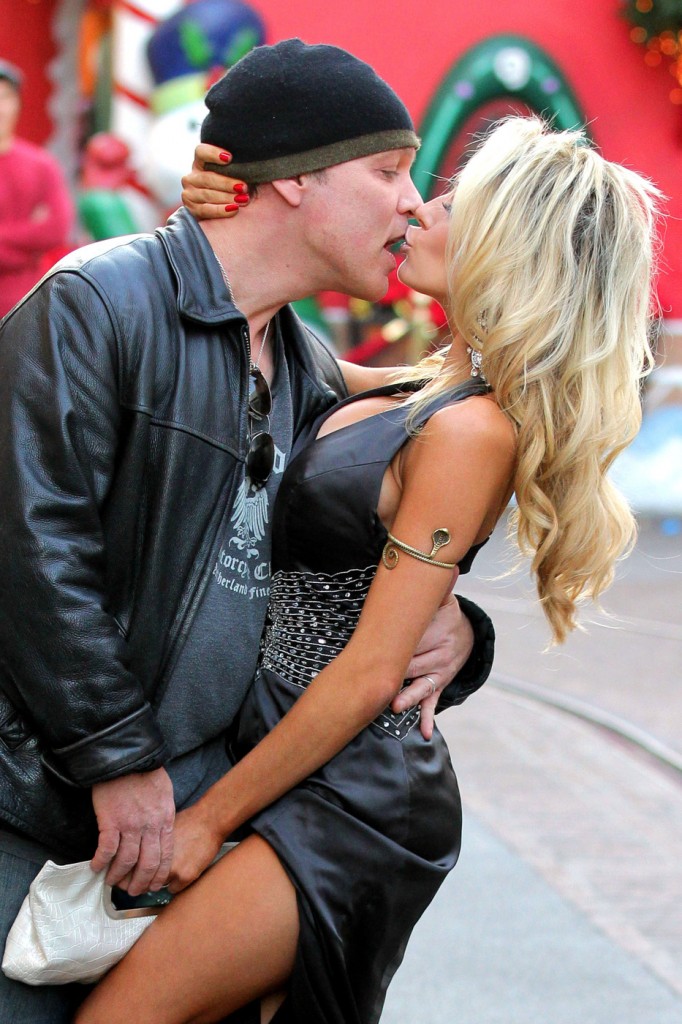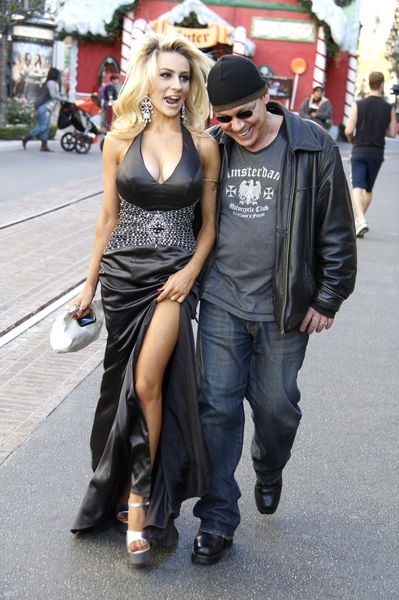 Photo credit: Pacific Coast News and PRPhotos