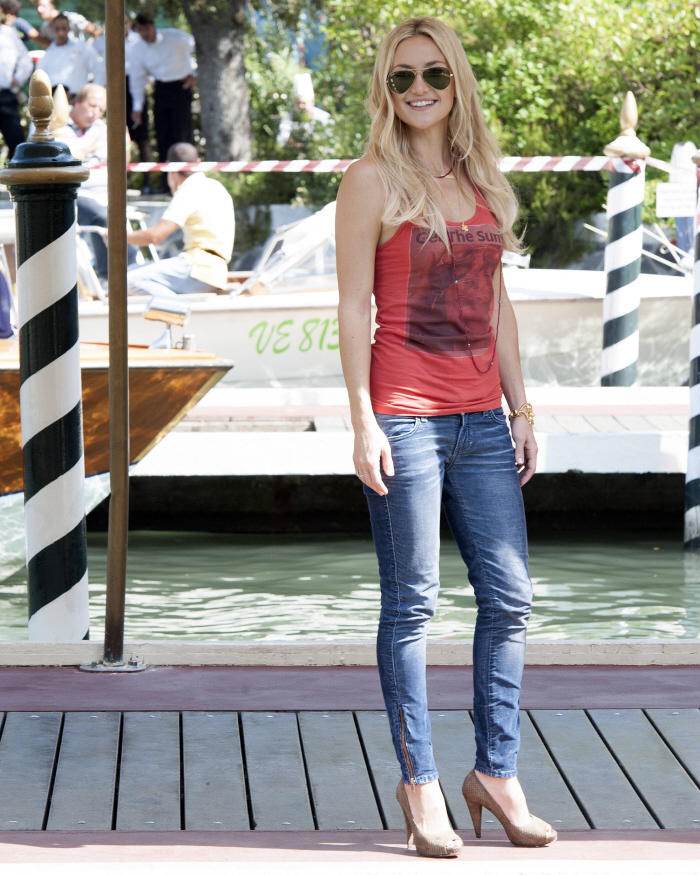 I remember Kate Hudson's first pregnancy, when she was with Chris Robinson and she was pregnant with little Ryder Russell. Kate really gained a lot of weight with that pregnancy – and it probably looked like more weight than it actually was because Kate was and is so petite. It was actually Jessica Simpson-esque, which is just a reminder to all of the Tracy Andersons of the world that every pregnancy is different, and that the body-shaming of women in general and pregnant women in particular should really end. So when Kate got pregnant with Matt Bellamy, I kept waiting to see if she would gain a lot of weight – but she really didn't. It seemed like she had a very healthy second pregnancy, and shortly after giving birth to Bingham Bellamy, Kate's figure seemed to "snap back". As it turns out, though, Kate was working out like crazy (literally, CRAZY) to get her figure back:
Post-pregnancy weight loss challenge is an uphill battle for most women – and it isn't made any easier when they are faced with the likes of super-svelte mothers Beyonce and Victoria Beckham, both of whom paraded around in tight mini-dresses just weeks after giving birth. Given the speed that such A-list mothers ping back into shape, we would be forgiven for thinking it's easier for those blessed with fame and money. But one celebrity mother's post-birth baby weight didn't just drop off in time for her red carpet debut.

Kate Hudson has revealed she lost weight the traditional – and the hard – way: by working out for a staggering six hours a day. The 33-year-old actress famously struggled to lose the baby weight after her first pregnancy but this time she put in the hard work, and it has most certainly paid off.

In an interview with Star magazine the star divulged: 'I devoted six hours a day to a vigorous workout regime. I would do 45 or 55 minutes of cardio then an hour of Pilates or yoga, three times a day.'

The Fools Gold star is famous for her toned and athletic figure and she maintains that keeping active – from biking and pilates to dancing and running – is what keeps her in shape.

When she grew to 13st 2lbs at the end of her pregnancy with her second son Benjamin, now one, she was determined to work hard to achieve the body that women worldwide envy.

Her top tip for shifting the unwanted pounds in calorie counting, but she isn't averse to the odd treat.

'I'm not a dieter. I'm in the wrong family to be a dieter. My mum is always making chicken and dumplings. And I love scones, with clotted cream and jam. I can't not eat them!' she said.
I hear different things from different people about how much or how little goes into a "good" workout, depending on what your target goal is – like, if you're just working out to lose weight, you should approach your workouts differently than if your objective is strength and muscle tone, etc. I work out two hours a day, four times a week, three parts cardio to one part strength training. And honestly, some weeks it feels like too much. I can't even imagine having the time, inclination or energy to work out six hours in a day. But… obviously, after working out like that, these are the results: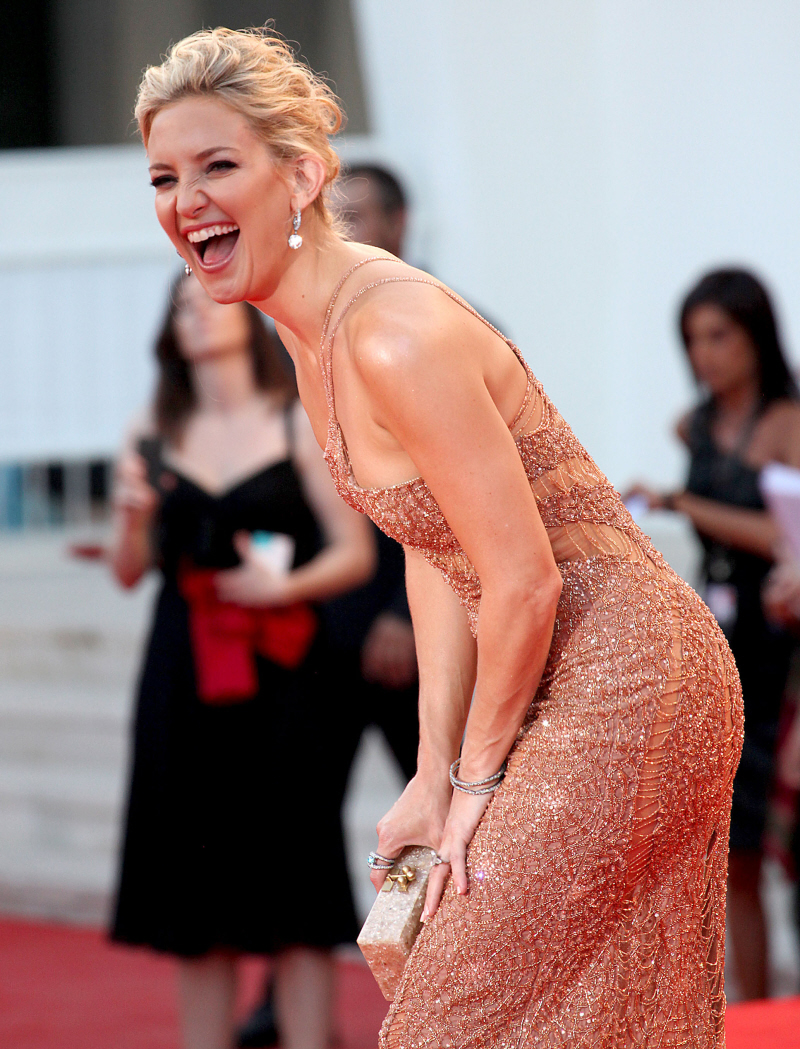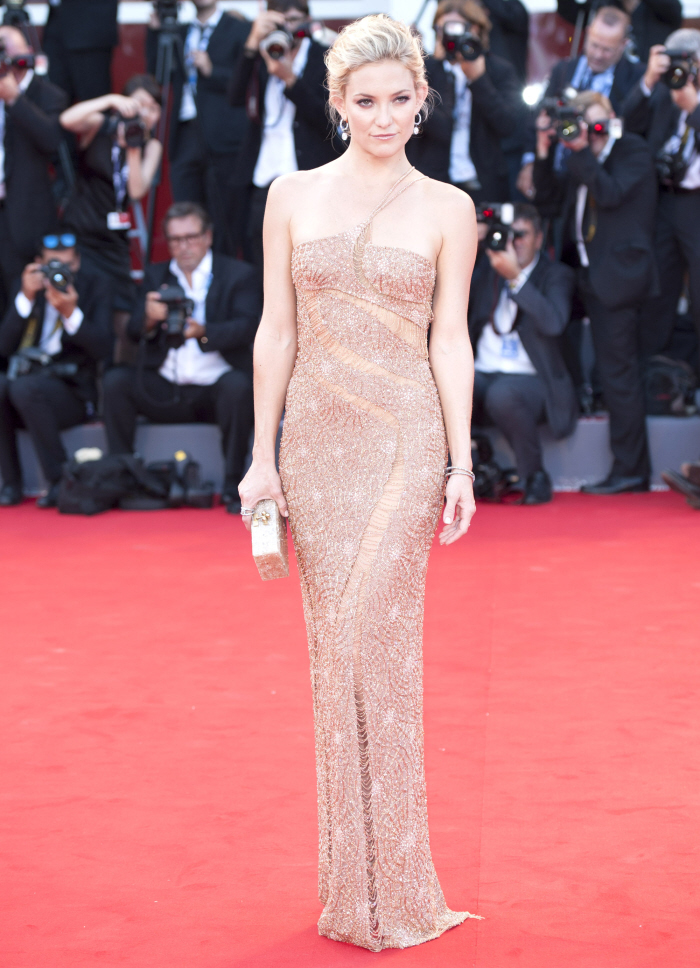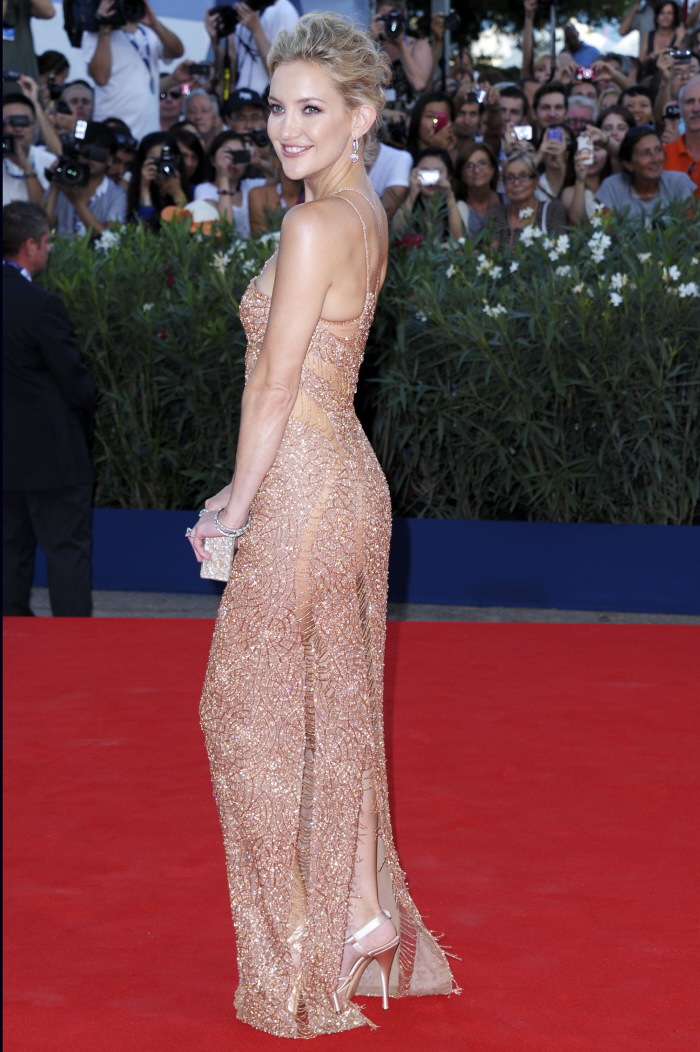 Photos courtesy of WENN.