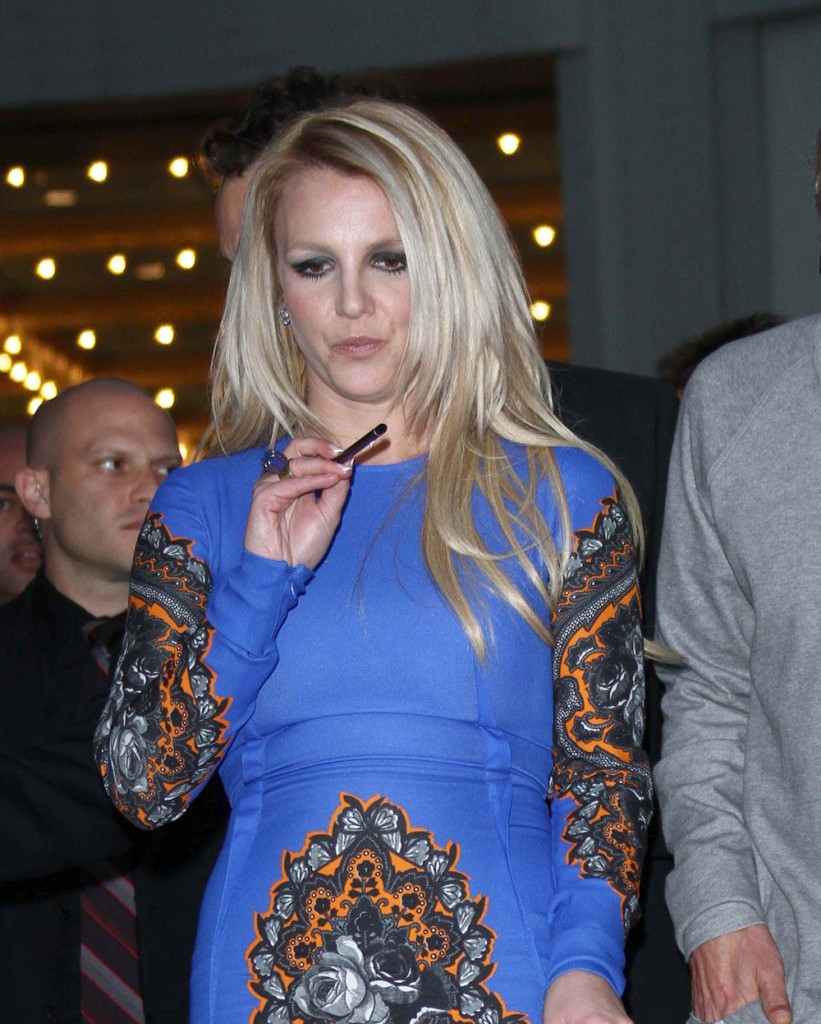 To start I should admit that I haven't yet seen the second episode of X-Factor. It's sitting on my DVR waiting for me when I get around to it. (I get that Fox wants another Idol, and that Idol expects viewers to commit significant time to the show, but three hours in the first week is too much. That's a good movie right there.) A quick google search shows that Britney didn't have any issues, but that producers are trying to push her. They let a Britney superfan guy audition who wasn't all there mentally, according to Hollywood.com. The guy came out with roses for Britney, did an awful laughable "performance," and then begged her to acknowledge him. She didn't. Britney is a tough bitch, I'm telling you.
The Enquirer has some news this week that suggests that Britney might be focusing so much on the X-Factor that she's not spending time with her little boys. They say she hasn't seen Sean, 7, or Jayden, 6, since July. I'm just hoping this isn't true.
The 30 year-old pop princess had a whirlwind summer jetting around the country to film auditions for her first season on "The X Factor," which premiered Sept. 12.

But instead of seeing her kids during her downtime, Britney has been enjoying romantic dinners and weekend getaways with her fiance, Jason Trawick, a close source revealed.

"It's as if she's tired of being a mom because she's so caught up in her newfound TV stardom," the source explained. "She's losing touch with those kids."

The star's ex-husband, Kevin Federline, has full custody, while Britney is entitled to visitation several times a week.

"But Britney has been turning down her scheduled visits," the source continued. "She says she's too tired or too stressed. It's shameful!"

According to the source, The last time Britney saw Sean and Jayden was in mid July.

"The boys had hoped to see her before they started school, but that didn't happen," said the source. "Instead, Jason arranged for Britney's mom, Lynne, to take them to the beach for the day.

"These days, Britney's kids are more comfortable being around their Grandma Lynne than they are with Britney, Lynne has taken on the role of mommy for the boys.

"Britney likes her new life with Jason," the source added. "She seems to be forgetting what's really important."
[From The National Enquirer, print edition, September 24, 2012]
Well, again I hope this isn't true or that someone at the Enquirer is jumping to conclusions based on Britney's lack of photos and Twitpics with the boys. If this is true – I don't want to shame her for focusing on her career, but it seems like she could at least see her boys once in a while. Two months is a long time! They must miss her.
Remember when she was driving with baby Sean on her lap and when she nearly dropped him while walking in heels and holding the baby on one arm and a highball glass in the other? That's just a minor example of how far she's come, but it also goes to show that she's not the most maternal person. I'm trying to tread lightly here. The most important thing is that the boys are well cared for and loved. It sounds like they have a lot of stability at home with K-Fed and his girlfriend (and their new baby) along with their grandparents. They're not being neglected. Not everyone wants to be a mother, even after they are one. As a mom it's hard for me to relate to, but I'm not saying it's shameful or anything like the Enquirer's source, you know?
Update: Gossip Cop has a denial of this story from Britney's people along with the news that Britney told Ryan Seacrest that the boys had a good first week at school. They don't give a date that she's seen them other than the fact that they were in Hawaii in July. The last Twitpic I've seen of Britney with her boys is from July 5th.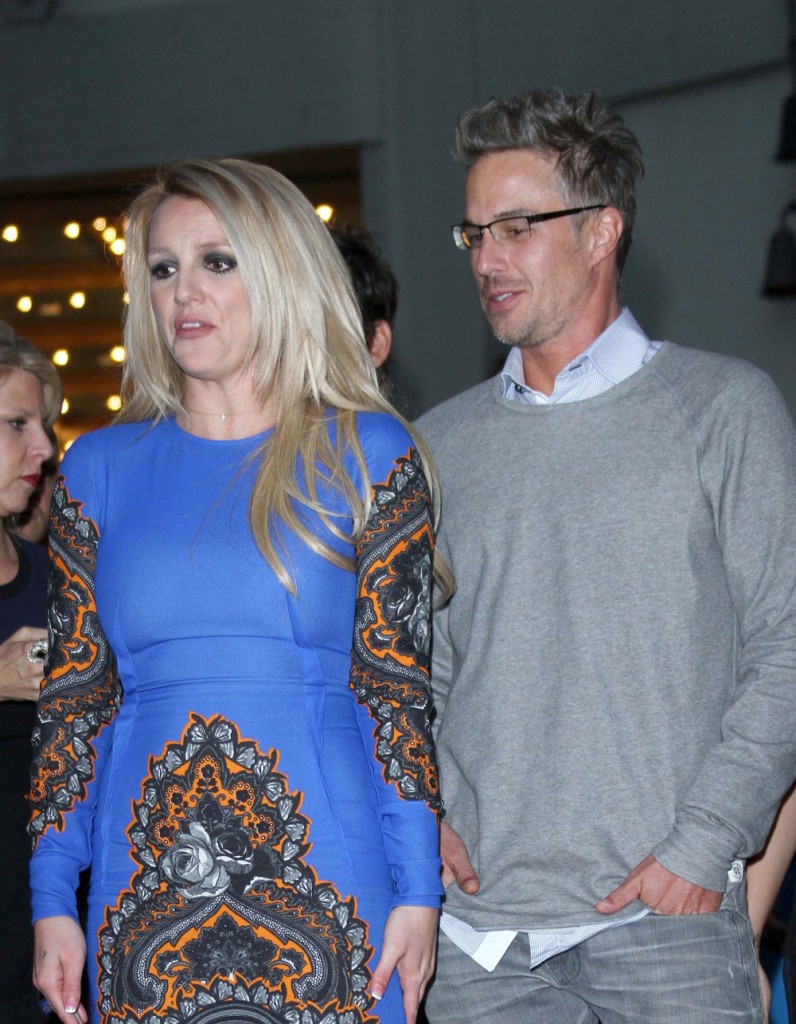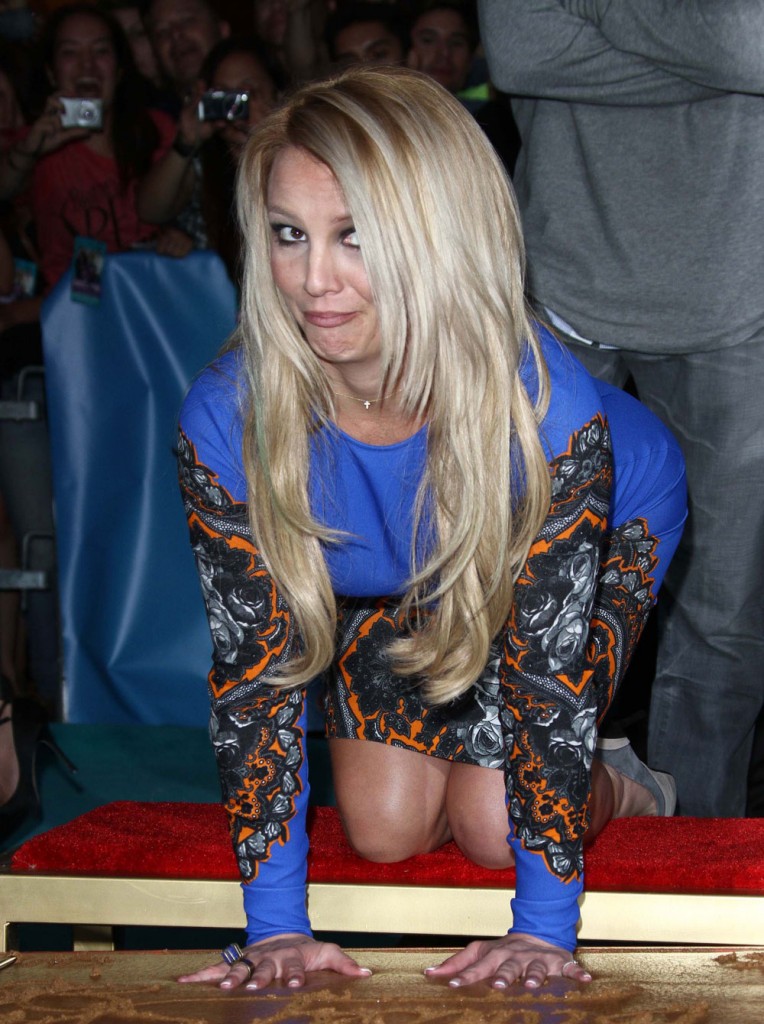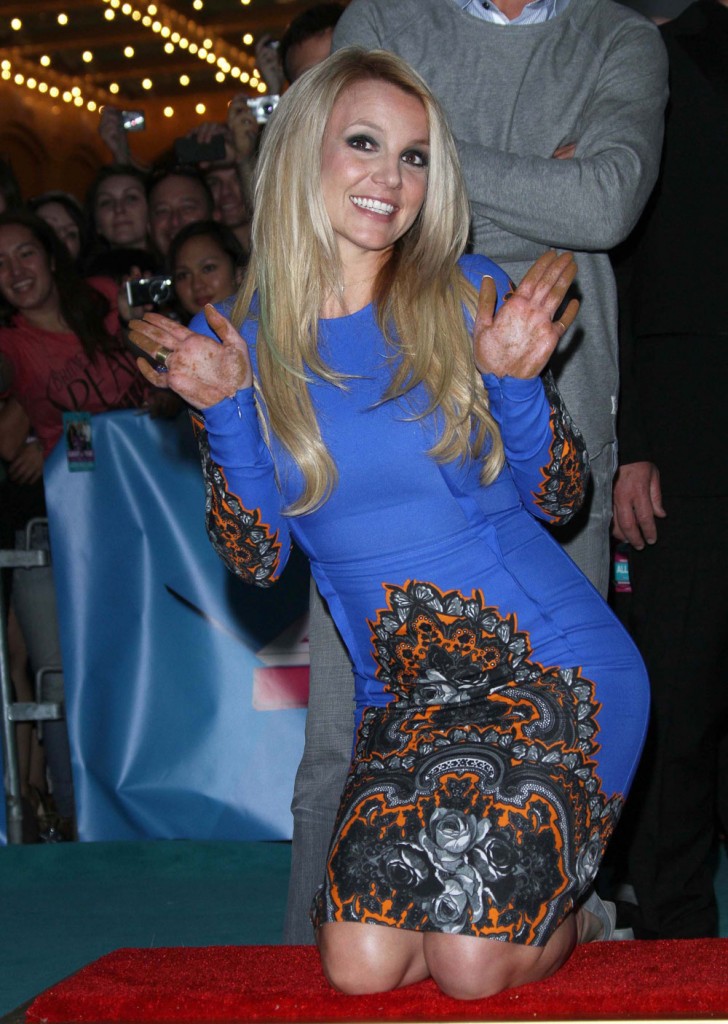 photo credit: WENN.com