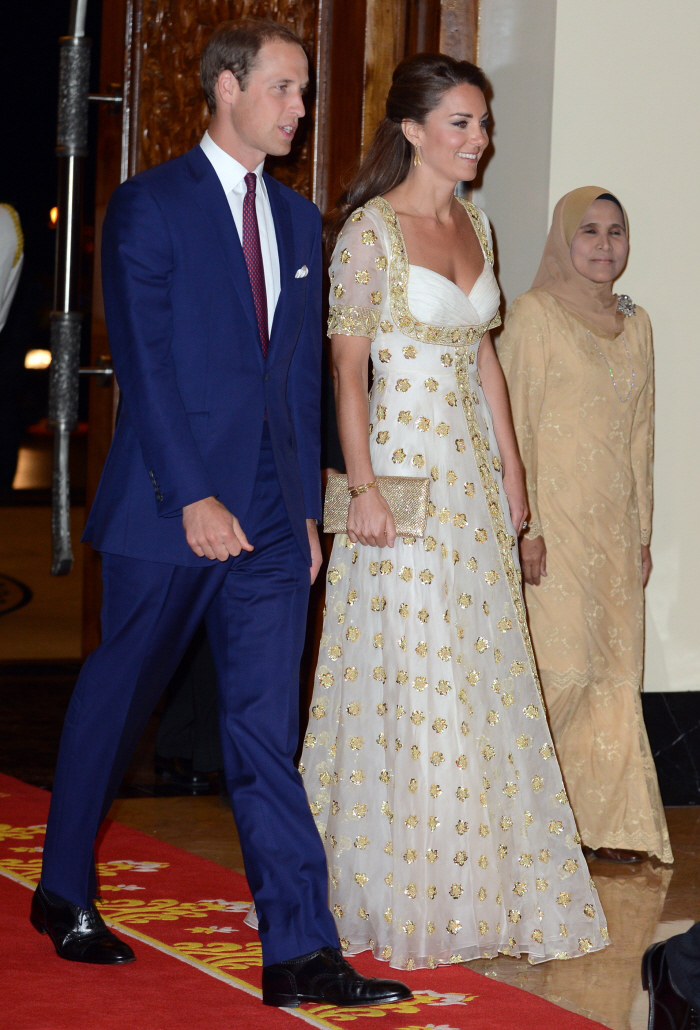 These are photos from the second country of Duchess Kate and Prince William's Epic Asian Tour – they are now in Malaysia. These pics are from last night's state dinner and from today's tour stops, including a mosque in Kuala Lumpur. For the state dinner, Kate wore a custom Alexander McQueen gown that looks less "Malaysian" and more Bollywood to my jaded eyes. Doesn't think look like something you would wear to a state dinner in India? The material even looks like a reworked sari. Then for today's full day in Kuala Lumpur, Kate wore a white silk chiffon Beulah London dress, once again a dress with a full skirt and lots of buttons. The dress seems rather dated to me – like, it's something a 40-something woman would have worn to her quickie wedding at City Hall. In 1985. Kate also had a lovely head scarf which she wore for the trip to the mosque, but she did not wear outside of the mosque. You can read more about Kate's styles and activities here, at What Kate Wore.
Meanwhile, there's a huge scandal brewing. It seems that Duchess Kate was photographed topless on her last vacation with Prince William! Kate and Will were recently staying at a nice chateau in France, and Kate went sunbathing topless on the balcony (and the grounds) of this PRIVATE estate. Some paparazzo got photos of the sunbathing and topless swimming, and now the French magazine Closer has published the "very sensual" images (that's how they're described). Coming on the heels of Prince Harry's butt crack scandal, this is rough news for the royal family, but the royal family and their people are really going HARD against the French magazine. From the BBC:
The Duke and Duchess of Cambridge are hugely saddened over the "grotesque and unjustifiable invasion of privacy" by a magazine which published topless photos of Kate, a royal spokesman says. French publication Closer printed the pictures of the duchess, taken during their private holiday in France. The royals are now considering legal action over the case.

The BBC's Nicholas Witchell said that they could act against the magazine, the photographer or both. He added: "They are incredulous that any magazine would have felt they had a justification in publishing these pictures. They could go to law or seek a remedy through the French court – that is a big step to take but that is clearly what is being considered now. I have rarely heard quite such a level of publicly expressed anger that I have heard today reflecting William's feelings. He is absolutely determined to protect the privacy of his wife, he has always been very protective of her and that anger has mounted during the day."

The photos are blurry and taken with a long lens, the BBC's Paris bureau says. There are four pages of photos of the couple, with Kate topless in several. On the magazine's website, it says the pictures are of the couple "like you have never seen them before. Gone are the fixed smiles and the demure dresses. On holiday Kate forgets everything."

The Duke and Duchess, who were staying at the French chateau of the Queen's nephew, Lord Linley, "have been hugely saddened to learn that a French publication and a photographer have invaded their privacy in such a grotesque and totally unjustifiable manner", a spokesman for Clarence House, the Prince of Wales's office, said.

"The incident is reminiscent of the worst excesses of the press and paparazzi during the life of Diana, Princess of Wales, and all the more upsetting to the Duke and Duchess for being so. Their Royal Highnesses had every expectation of privacy in the remote house. It is unthinkable that anyone should take such photographs, let alone publish them. Officials acting on behalf of their Royal Highnesses are consulting with lawyers to consider what options may be available to the Duke and Duchess."

The Prime Minister's official spokesman said: "The view from Downing Street is that they are entitled to their privacy."

The royal couple were told about the magazine's plan to publish the photos during breakfast in Kuala Lumpur, Malaysia, on their tour of South East Asia. They have now left the city and travelled to Sabah in north Borneo, where they are due to visit a rainforest.

It has emerged that British newspapers were offered photographs last week but turned them down. BBC News reported that Lloyd Embley, editor of Mirror and Sunday Mirror, said they were offered a set of pictures of the duchess in her bikini a week ago but, as with the pictures of Prince Harry, they took the decision not to publish them. In both cases they believed it would be a clear breach of the editors' code of practice involving breach of privacy.

BBC royal correspondent Peter Hunt said royal officials "believe a "red line" has been crossed. The couple cannot believe someone would take such photos and publish them.

"The publication of the photographs will be a bitter blow to the Duke and Duchess of Cambridge. Prince William witnessed the complex relationship his mother, Diana, had with the media. He believes the actions of the paparazzi in Paris contributed to her death. He wants to shield his wife from the worst excesses of reporters and photographers in full flight."
Obviously, this IS a terrible breach of privacy, and once again (like Harry), a breach of security. Did none of William and Kate's security guards notice the paparazzo hanging out of a tree, snapping photos? I realize the pics were probably taken from a distance, but even so… how about a perimeter check, you know? As for everyone claiming that this is just like Diana, etc… it feels like it's too early to use the Diana card, but maybe they're just trying to nip (ha) this in the bud before every paparazzo feels like it's Open Season on the duchess.
As for the possibility that Kate will be "shamed" for cavorting topless with her husband while on vacation on a private estate… please don't. It's fine. If you want to shame her for anything, it should be that she's simply "on vacation" for half of any given year. Don't even bother with the topless thing.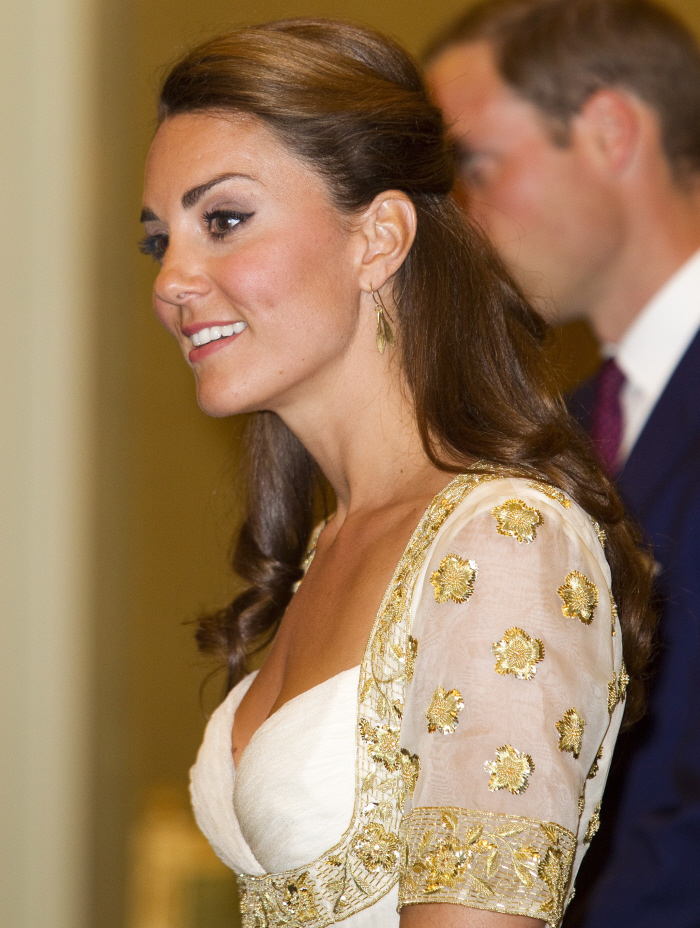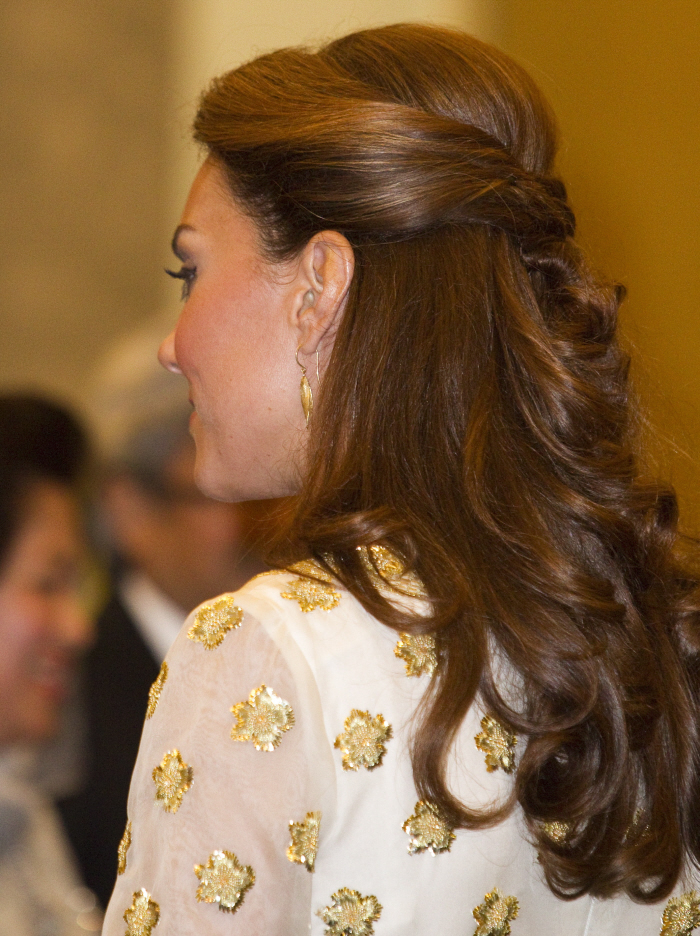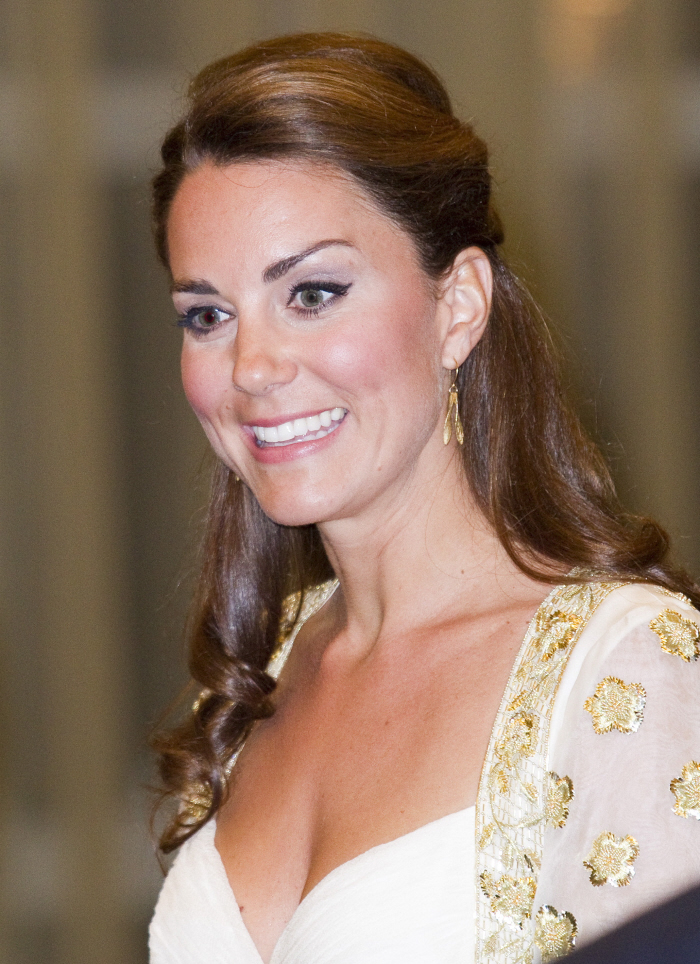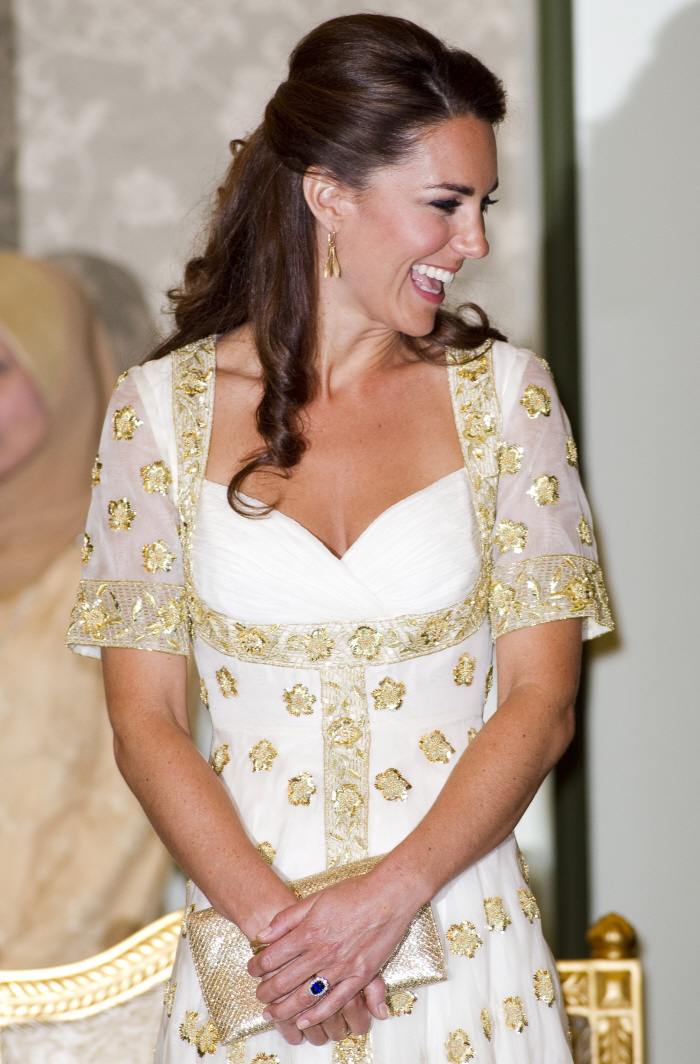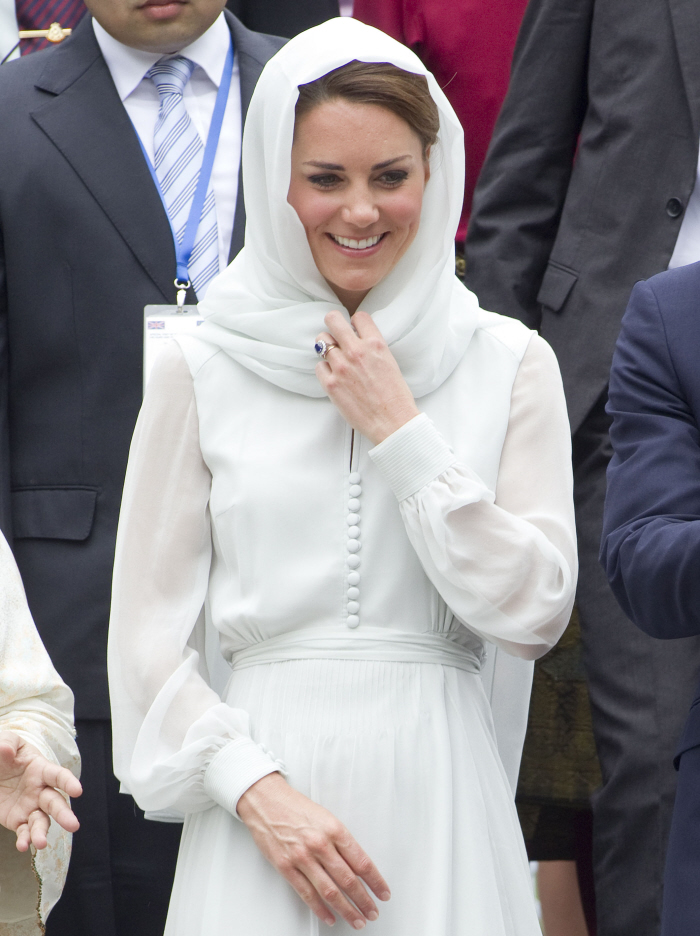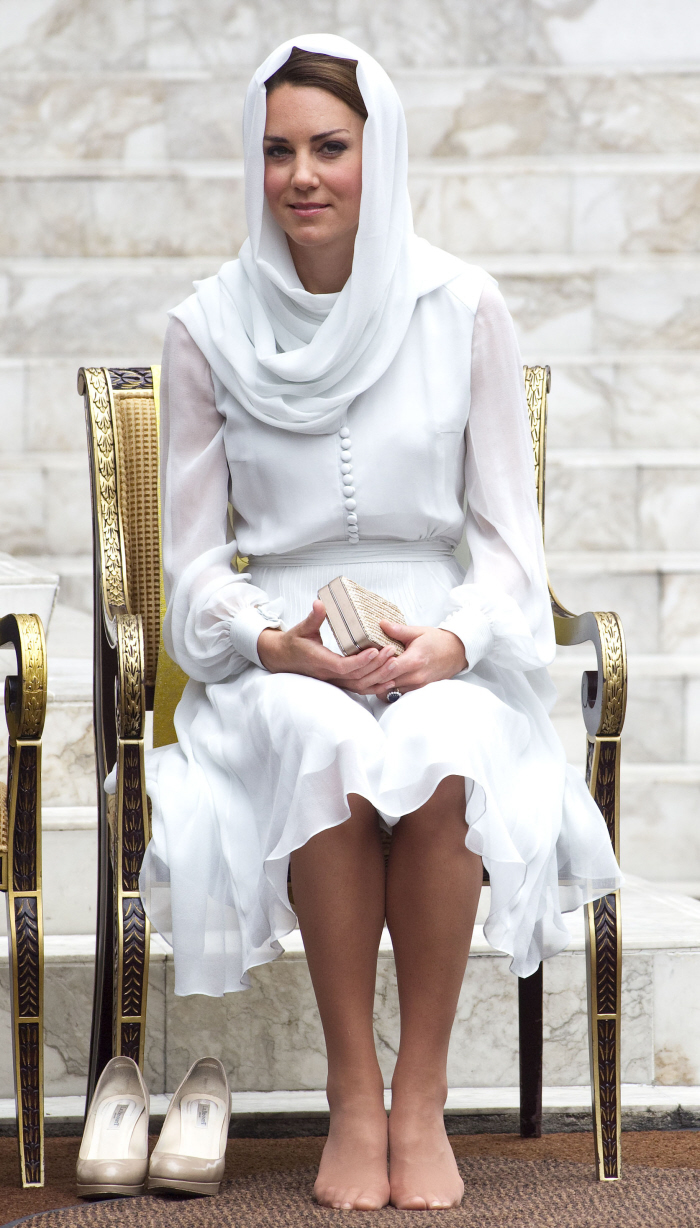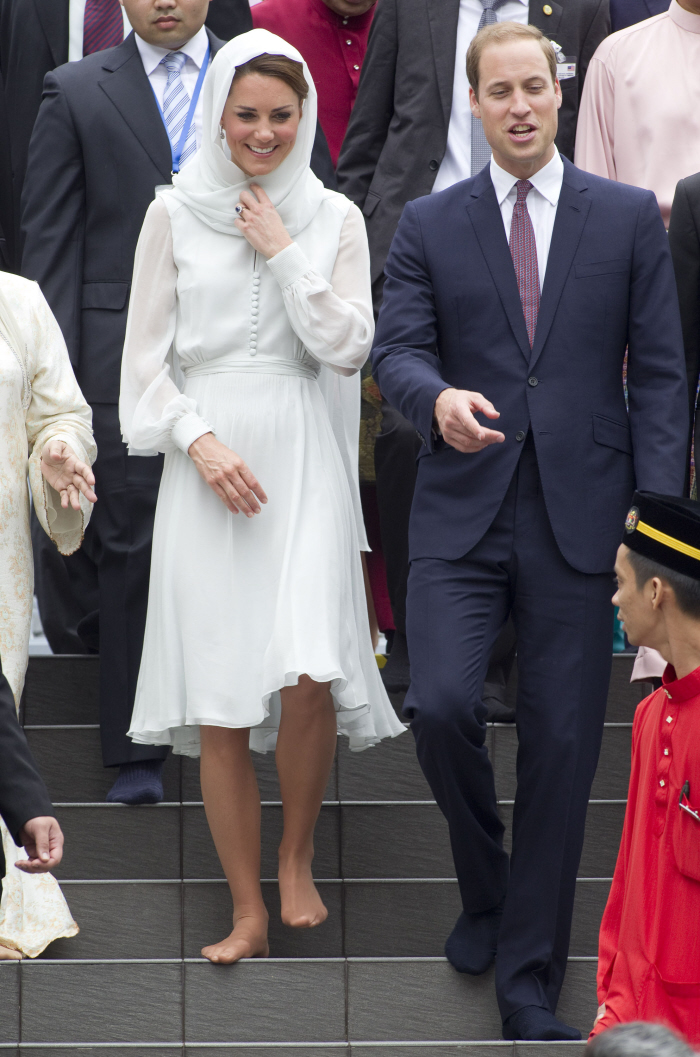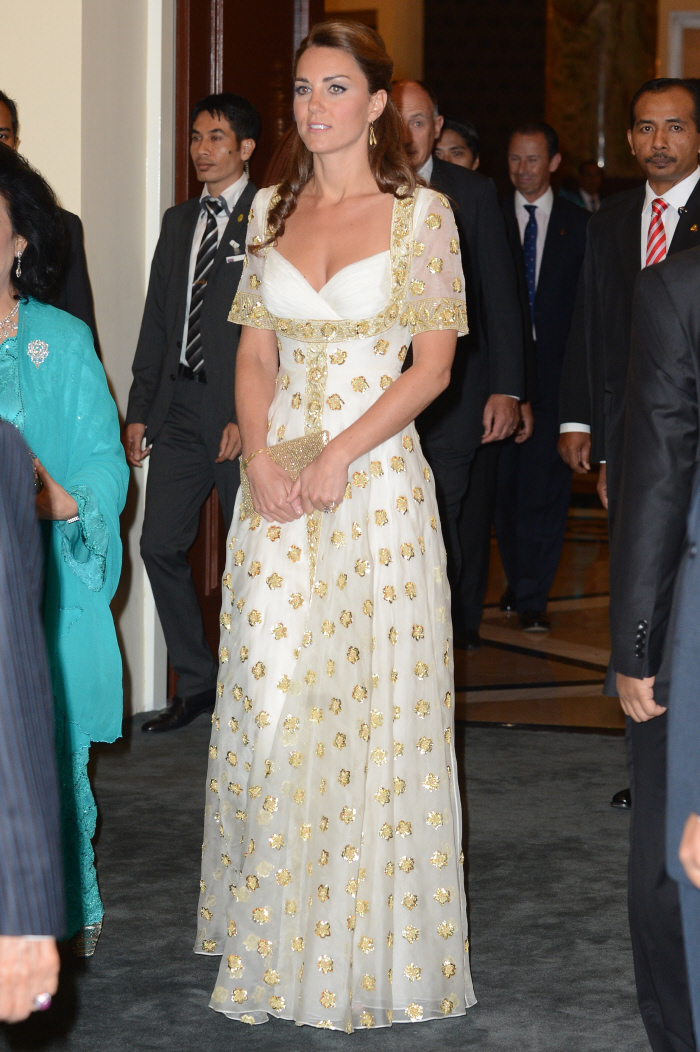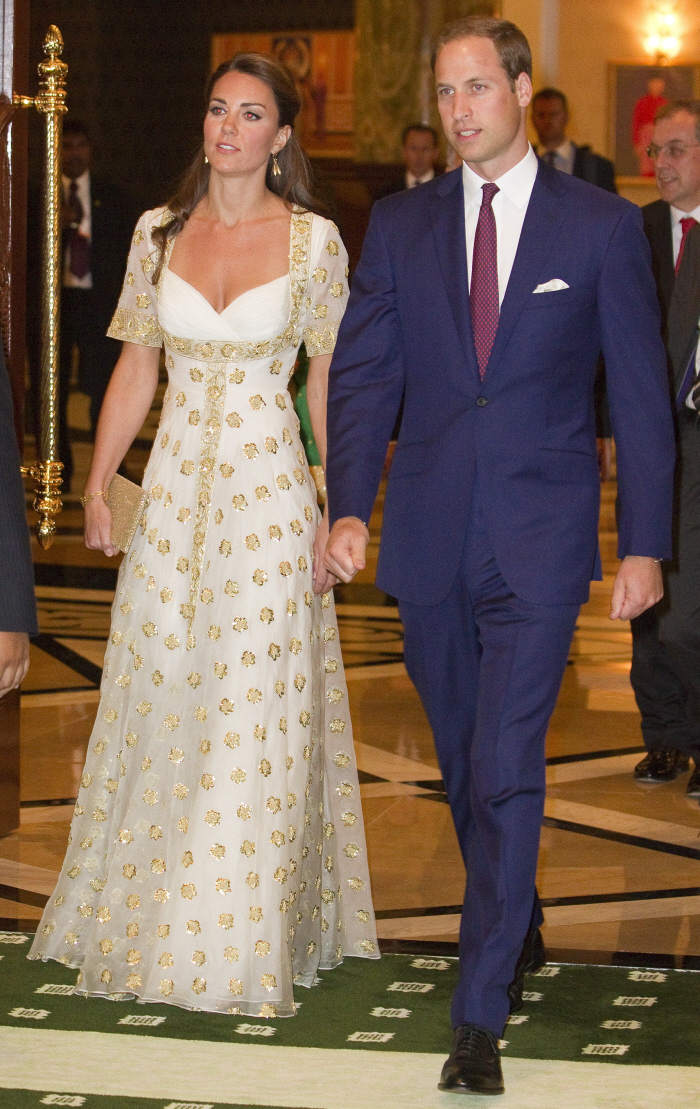 Photos courtesy of WENN.