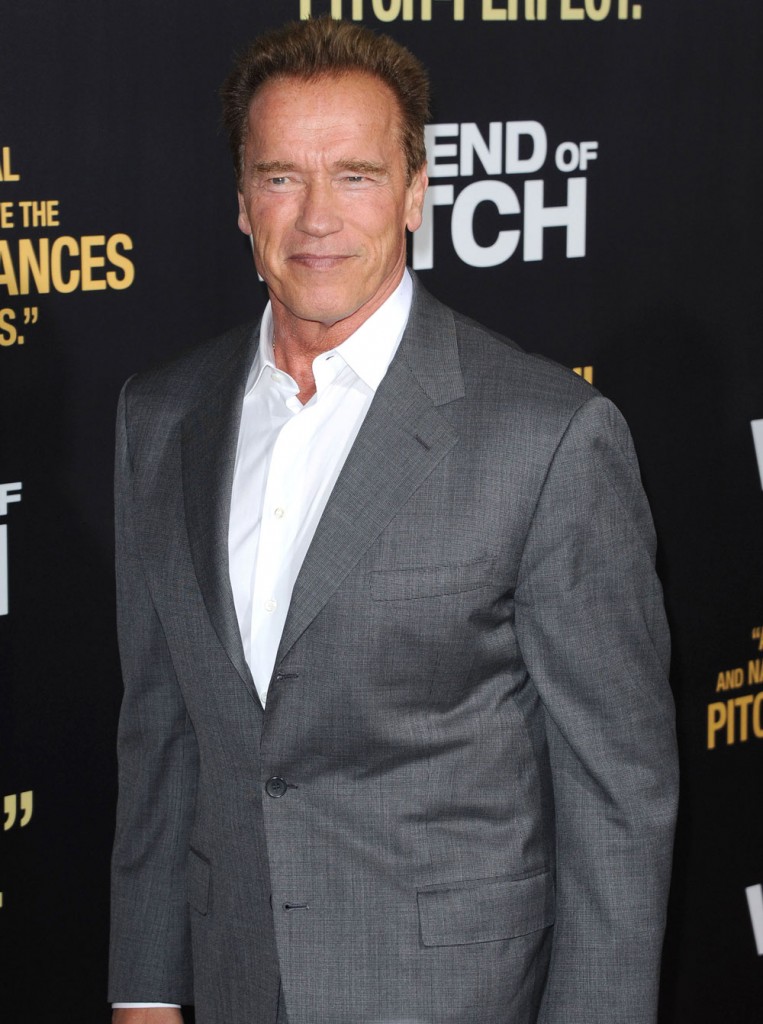 The Daily Beast has a new profile of Arnold Schwarzenegger in light of his upcoming autobiography, Total Recall: My Unbelievably True Life Story (GMAB), out October 1st. Apparently the book will cover his affair with the family maid, Mildred Beana, who had his illegitimate kid and went on working for Ahnold's family for another thirteen years – until Maria got wise to the resemblance between Mildred's kid and Arnold. The fact that Arnold is going to cover this subject is of course potentially painful for his estranged wife, Maria Shriver, and their kids. Arnold doesn't care, though, he's acting like he doesn't need Maria at all. In Arnold's mind, he's still the womanizing, bodybuilding superstar he was in his heyday. This piece fills in some blanks for me about Arnold and Maria's relationship, and what happened after the whole paternity scandal came out in May, 2011.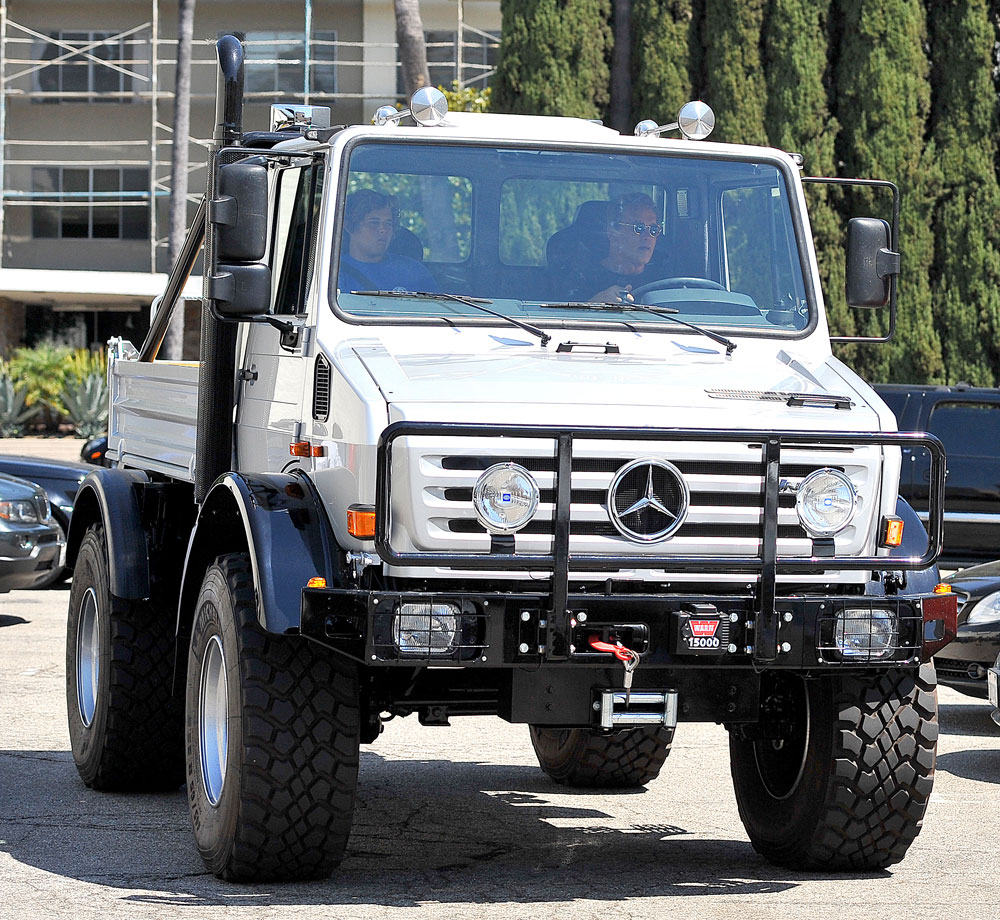 According to the Daily Beast's Laurence Leamer, Maria wanted to reconcile and was willing to forgive Arnold, but he refused to go to more than one session of counseling and he refused to move out of the family mansion, which led her to check into a hotel. Leamer paints Schwarzenegger as a stubborn, foolish ass. It sounds pretty likely to me, and it does jibe with a lot of reports we heard at the time. Leamer also quotes from Mildred Beana's single interview, with Hello! Magazine, in which described how she broke down crying and begged for forgiveness when Maria asked her point blank if her son was Arnold's. So Maria is the one who figured it out, and someone in her camp leaked it to the press. Then she was willing to work things out with Arnold, but he wasn't and seems not to care.
Here's part of the story:
As Arnold and Maria sorted through the wreckage, the next few months proved a study of two people of very different character. Family members and friends say Maria told them that despite Arnold's betrayal, she loved her husband still and she believed in marriage. Maria was a Kennedy, and she was a Shriver, brought up never to bring shame to the family. Beyond that, she was a shrewd political woman. Like Hillary Clinton at the time of Monica Lewinsky, Maria was willing to consider standing by Arnold's side. But she needed time and space to figure out what she could do. She needed quiet, too, and beyond anything she needed this matter to stay private.

Arnold is a very different kind of person. Anything that posed emotional pain or difficulty, he was out of there. He could not understand why Maria could not just forgive and get on with things, and when Maria said she needed a trial separation and told Arnold to move out, family and friends say that he refused. It was his house, and he wasn't budging.

Maria could not stay with her estranged husband. The California-style mansion had the scent of the affair in every bed and sofa, and wherever Maria looked she saw pictures and memorabilia of her husband. And so she moved into a hotel, where her children came to visit her. She had lost her mother and father within a year, and now she had lost her marriage.

In early May 2011, the couple gave a joint statement to the Los Angeles Times announcing that after 25 years, they had separated. They thought the details of why they were contemplating a divorce were between them, but a week and a half later, the Times ran the story that the couple had "separated after she learned he had fathered a child more than a decade ago with a longtime member of their household staff." Schwarzenegger has told his advisers that he blames Shriver's four brothers for having leaked the story to shame their sister into leaving him for good. But the brothers adamantly deny having anything to do with the story. They say they did not try to talk their sister into divorcing Arnold, but only gave her support so that she could decide what to do. When Arnold refused to continue with therapy after the one session, Maria decided she had no choice but to ask for a divorce, people close to the couple say. "If he had character, he would have done what had to be done," says a family member. "He would have gone to therapy and truly faced what he had done. He probably would have gotten Maria back if he had done that stuff. She truly loved him. She was looking for a basis to go back, but he was incapable of giving it to her." Their divorce is still being finalized.

Ever the philosopher, Schwarzenegger told his next-door neighbor in Sun Valley, "I think things will work out OK with Maria, but if they don't, I'm getting me a 20-year-old honey," according to one of Arnold's friends.

Schwarzenegger does not seem to realize all that he has lost. He no longer has the wife who brought him to a world beyond the furthest parameters of Hollywood. Everyone who knows Arnold well says that the purest feeling in his life is his love for his children, yet he does not have the affection of his children in the same way he did before. His son Patrick has started calling himself "Patrick Shriver" on his Twitter account. His two daughters, say family members and friends, fear that he wants to use them as part of his campaign to rehabilitate his image. He still tries to protect them, and when 60 Minutes wanted to interview them, according to those close to him, he said no. And yet, I am told by family members, the children remain suspicious of their father's motives.

In earlier years, Schwarzenegger would have had pals with whom he could discuss his life, but he has turned away from several longtime friends and seems to have no one in whom he can truly confide. He has a movie star's entourage, but they are not friends. One Saturday night a few weeks ago, Arnold was spotted bicycling by himself through the darkening streets of Santa Monica.

"Arnold's always been alone," says a longtime friend who no longer sees him. "It's just that it's more obvious, and maybe now even he recognizes something of his fate."
I'm not really buying this story that Arnold doesn't have any friends left. I think this is more Maria's take on his life than reality, but it could be true.
Arnold is going to be on 60 minutes on September 30th as part of his book promotion. I wonder how he's going to handle questions about this affair, but more than how he'll talk about what happened with his marriage to Maria. I have the sense he'll play lip service to he feels bad but that he's not really feeling it. At least he owned up to having a kid with the help back when we first heard about it.
Arnold is shown at the End of Watch premiere last night. He's also shown driving his big old ridiculous truck in LA on Saturday. He drove that thing just to go to lunch with his sons. Credit: WENN.com. Maria is shown out at a Springsteen concert with her son on 4-27-12. Credit: Visual/WENN.com