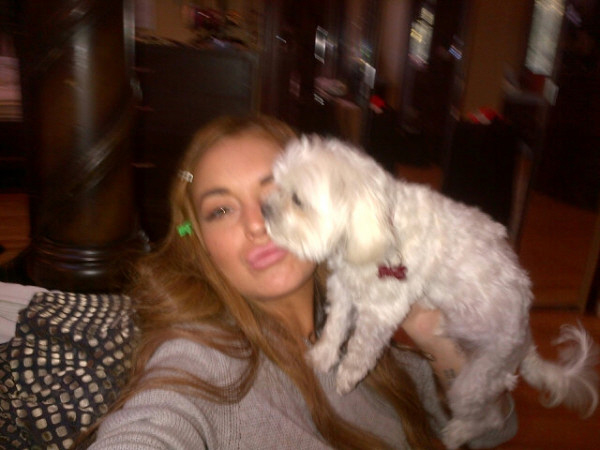 It feels like it's been a little while since we had a series of Lindsay Lohan stories in one day, all involving some cracked-out crime. When was the last time? Her crack-heist at a slumber party, right? Right. That was last month. But it's been a while since Lindsay has gotten into any kind of car accident (months!), so we were due. Anyway, as we already discussed, Lindsay plowed into some poor pedestrian early this morning in NYC. She was arrested for leaving the scene of the crime and her victim was sent to Bellevue for treatment. These are just some updates to the story, because crack dramz tends to get spread out over the hours:
*Lindsay was with her manager and "a male pal." Who is her manager again?
*A NYPD source tells Us Weekly, "While driving down the alley, she was trying to get people to step aside by flashing her lights. Everyone moved except one person." Basically: MOVE THOSE PEDESTRIANS, I'M LINDSAY LOHAN. This was at approx. 1 a.m.
*She really was going into a club – The Dream Hotel's nightclub. She was in the club for approx. an hour and a half, and she was arrested when she exited.
*TMZ updated their story with this (try not to LOL too hard):
Lindsay is telling friends she had no idea she hit anybody and it wasn't until she came out and got arrested that she knew anything was going on. As for the story about one of the passengers in her SUV getting out of the car and checking for damages, she says it never happened. Nobody ever got out of the car.

Lohan is calling the incident "really fishy" because the man didn't appear to have any visible injuries and feels she's the victim of a set up. She's not going to let the incident go and is planning on fighting it to the end.
*SO FISHY!
*TMZ also has a Cracken-sympathetic story about the surveillance video outside of The Dream Hotel. They claim that the video reveals that the Cracken's victim is "grossly exaggerating his claim at the very least." You can read the story here – basically, you can't tell from the video if Lindsay's car made contact with the dude, and the NYPD detectives investigating have different theories.
*On the video, you can also see the alleged victim sprinting after Lindsay's car after she allegedly hit him.
*TMZ says the tape shows that "Lindsay decided to leave the club minutes after arriving, got back in her car and left for a short time … then came back." Crackie.
So, basically Lindsay is just going to claim that she never hit the guy, or that she grazed him so insignificantly that he's not even really injured, and that he's just making this all up because she's so epically famous and rich and everyone picks on her because she's The Biggest Celebrity In The World and everybody else is a crack liar.
PS… Where the f—k is Ali? Is she still in "South Korea"?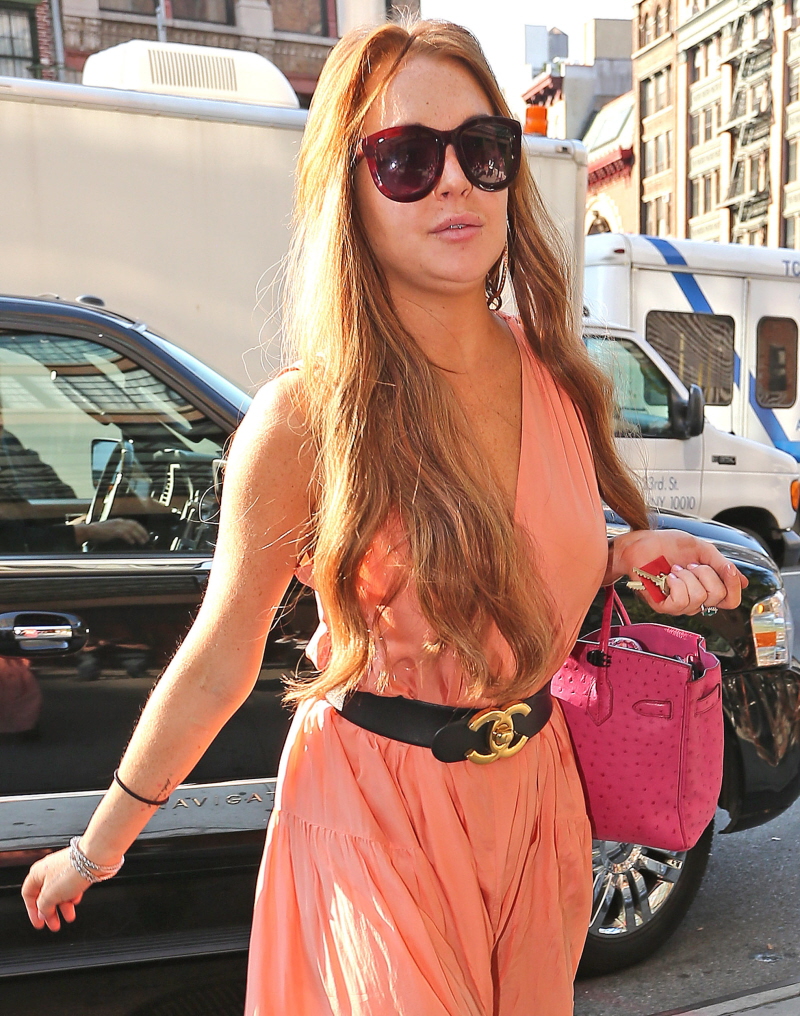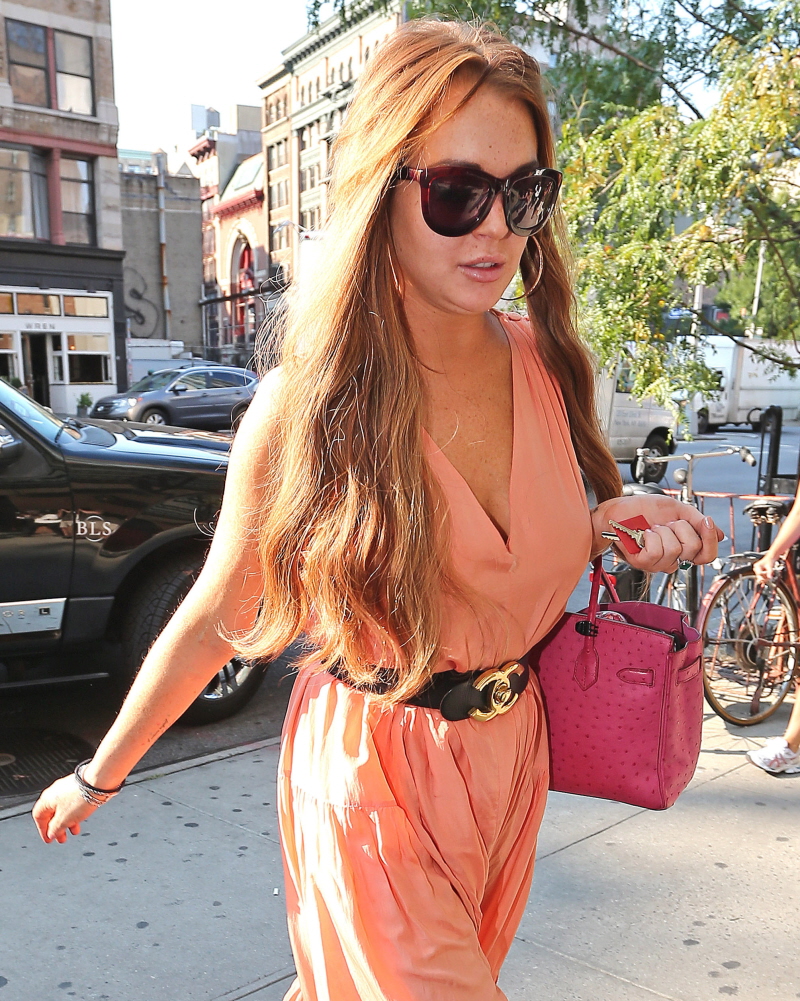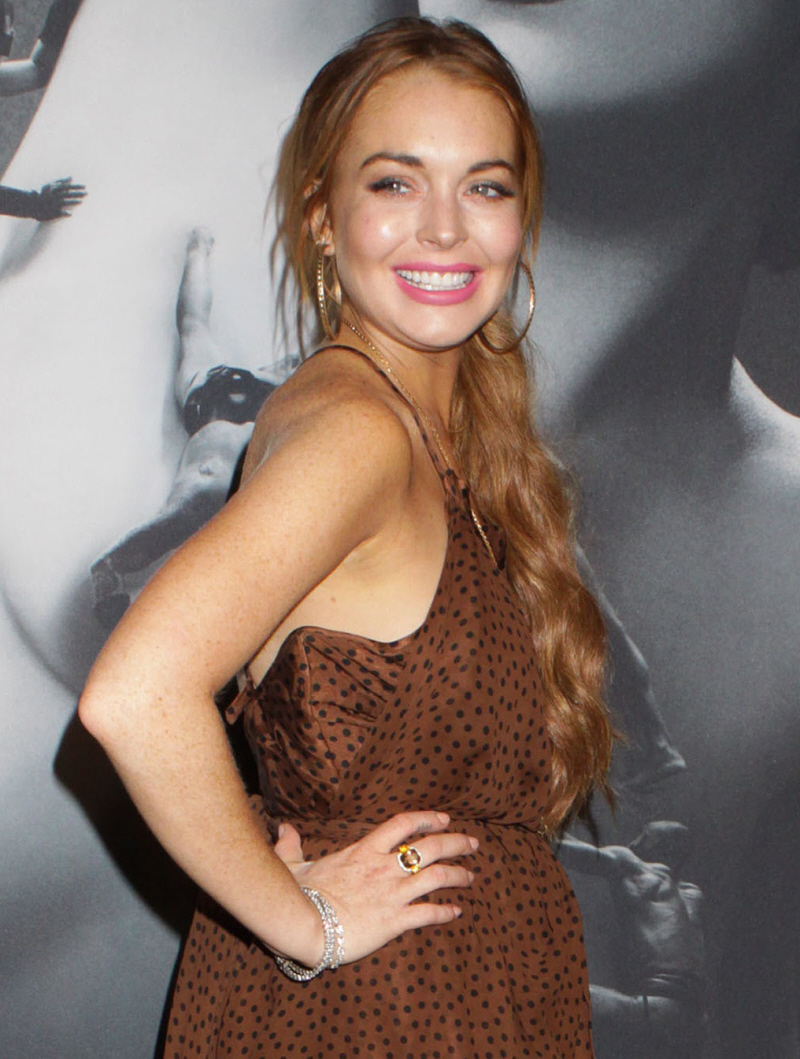 Photos courtesy of Lindsay's Twitter, Fame/Flynet and WENN.