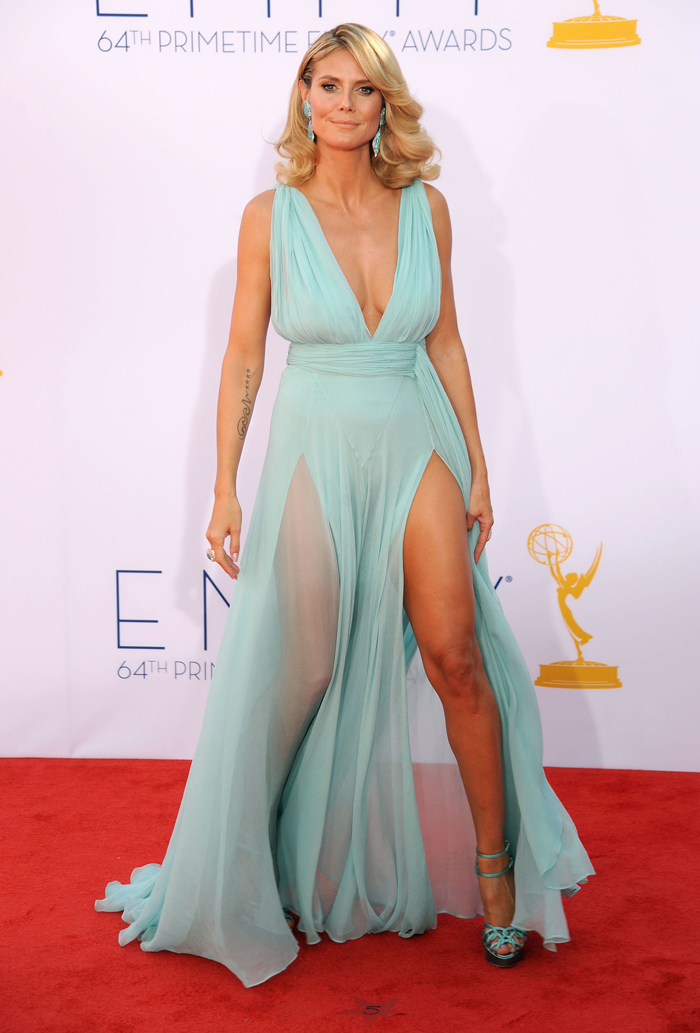 Heidi Klum is such a gorgeous woman, and she's a bloody supermodel who hosts a fashion show for crying out loud. As such, I just don't understand why she cannot dress herself in a flattering manner. This Emmys dress is a prime example. Heidi wore an Alexandre Vauthier couture gown on the red carpet, and it did nothing for her figure. While I hate to sound like Guiliana Rancic, Heidi's "girls" really needed a bit more support, and the seafoam green color was nauseating. Add the Farrah Fawcett hair on top of that, and Heidi looked like she was trying out for a role in an Olivia Newton John movie. Why does she do this to herself?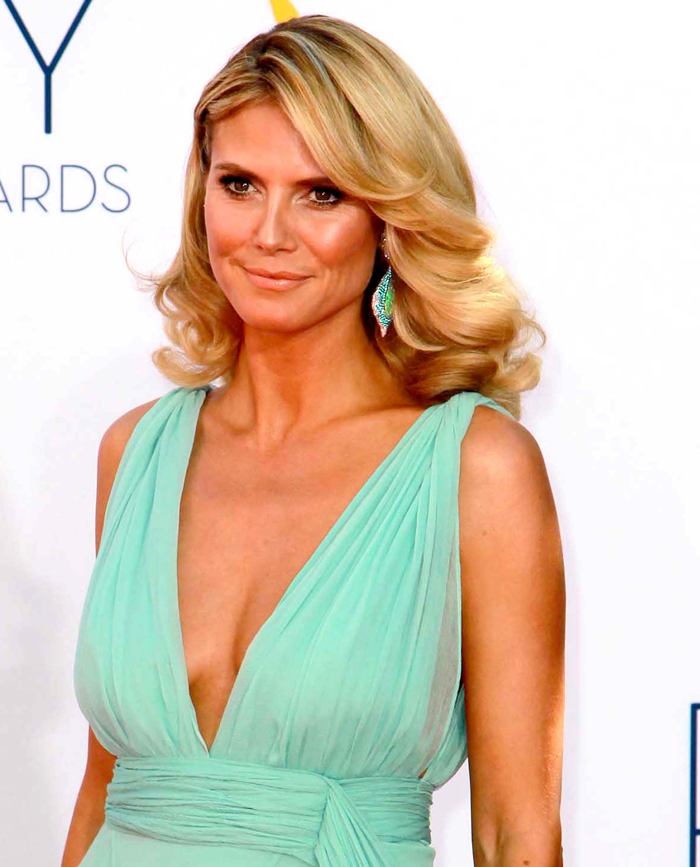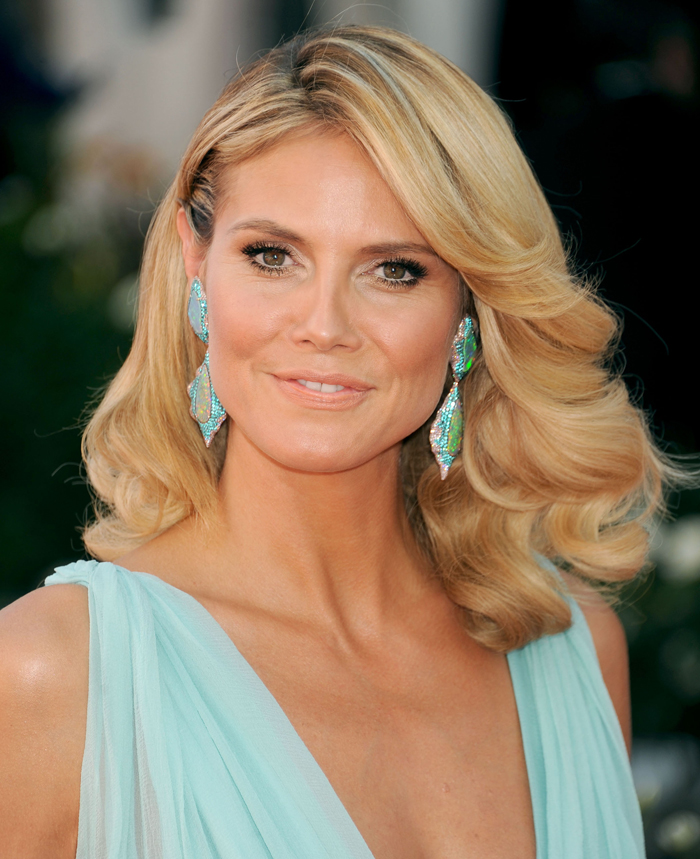 Julianne Hough also chose a similar sickly greenish tone with this strapless Georges Hobeika couture gown that featured lots of embellishment, and it reminded me of the mermaid girl from the Chicken of the Sea cans. Julianne's makeup is very overdone here, and she should have worn her hair in loose waves. No matter though — she's a cute girl, but she won't be around for long!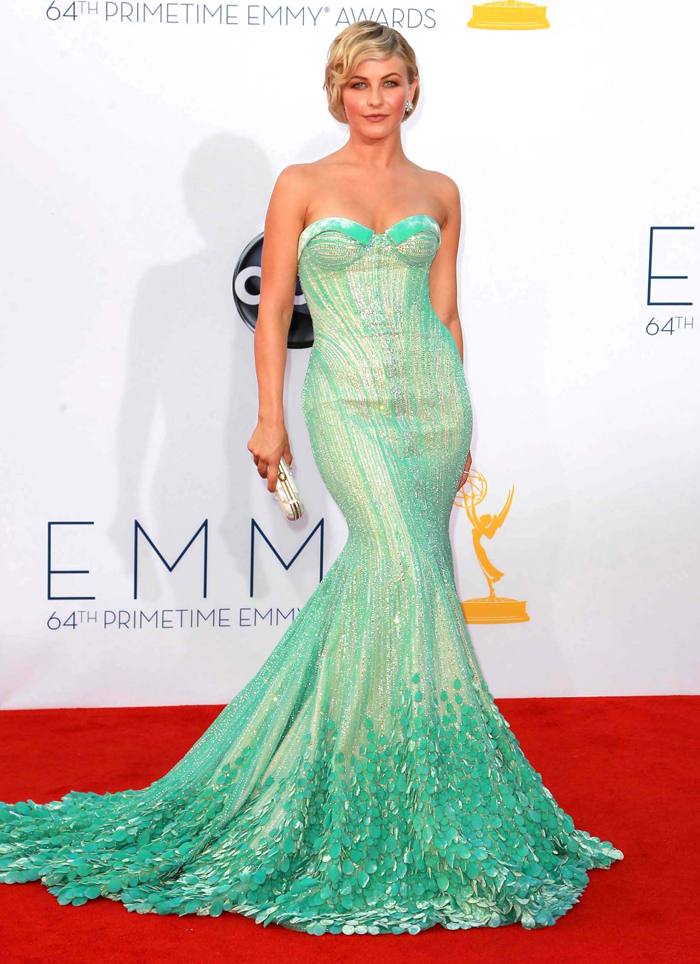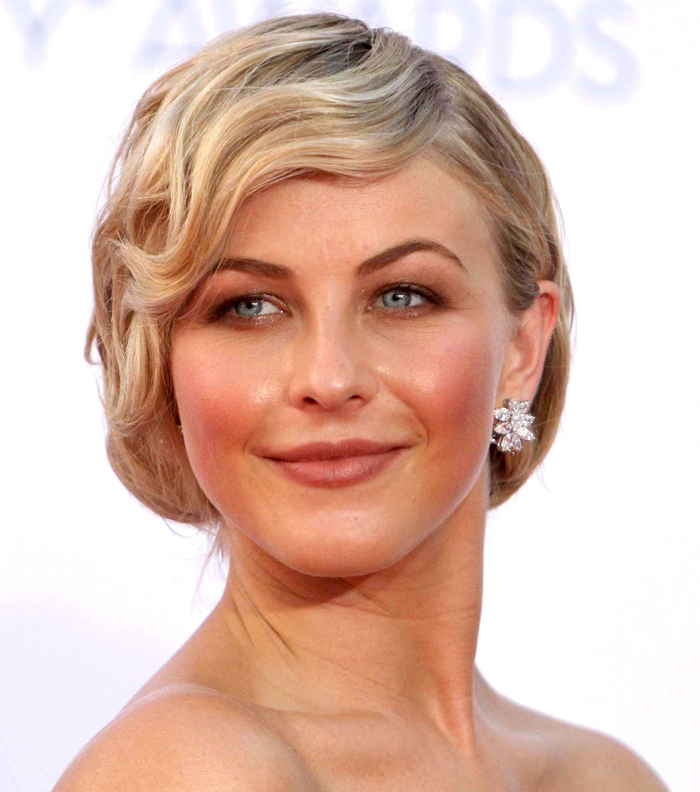 Edie Falco opted for one of those awful Stella McCartney "optical illusion" dresses that are all the rage these past few seasons (even Kate Moss has made the mistake of wearing one). Edie remarked that it was "very comfortable," so that's something I guess.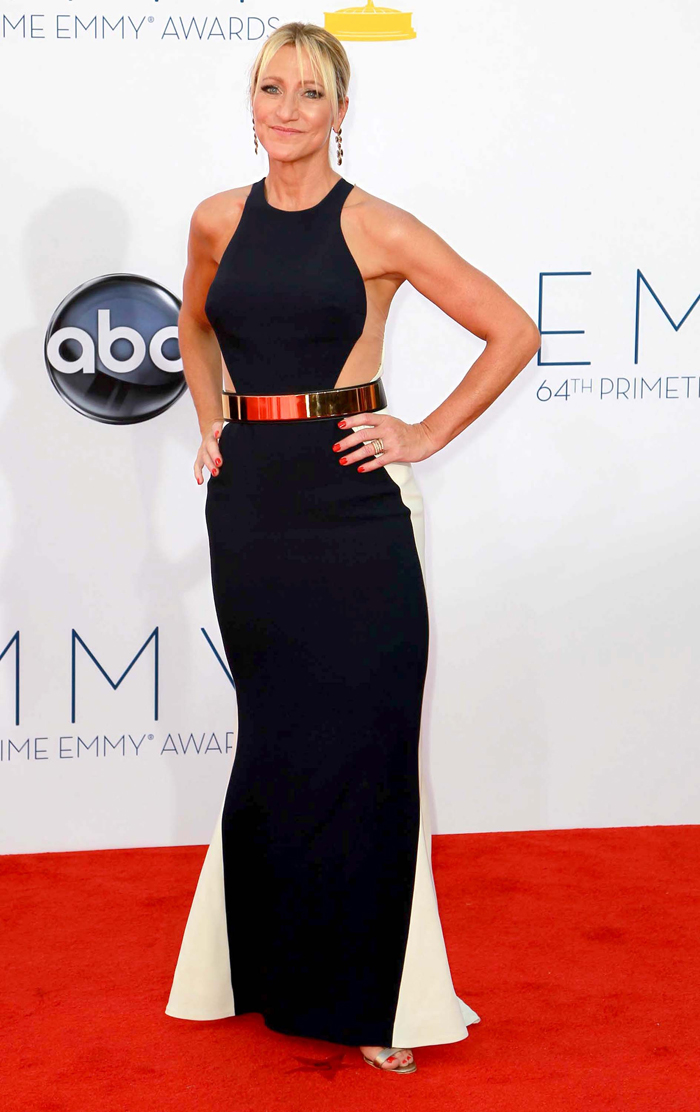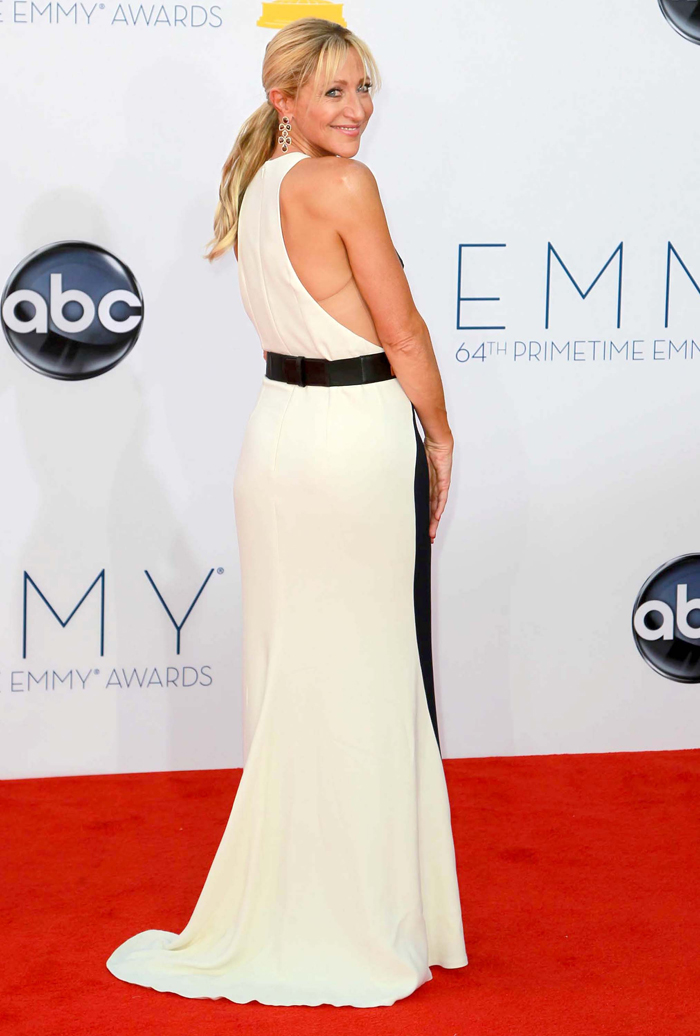 Lucy Liu was my star of the evening in Versace. The dress was entirely made of metal, but Lucy remarked that "because of the way it's distributed on the body it's comfortable." So unlike Edie, Lucy looked great while feeling comfy too. Lucy was also the subject of many Tweeters' envy with some wondering whether or not she has a Dorian Grey-esque portrait stashed in her attic. She's utter perfection.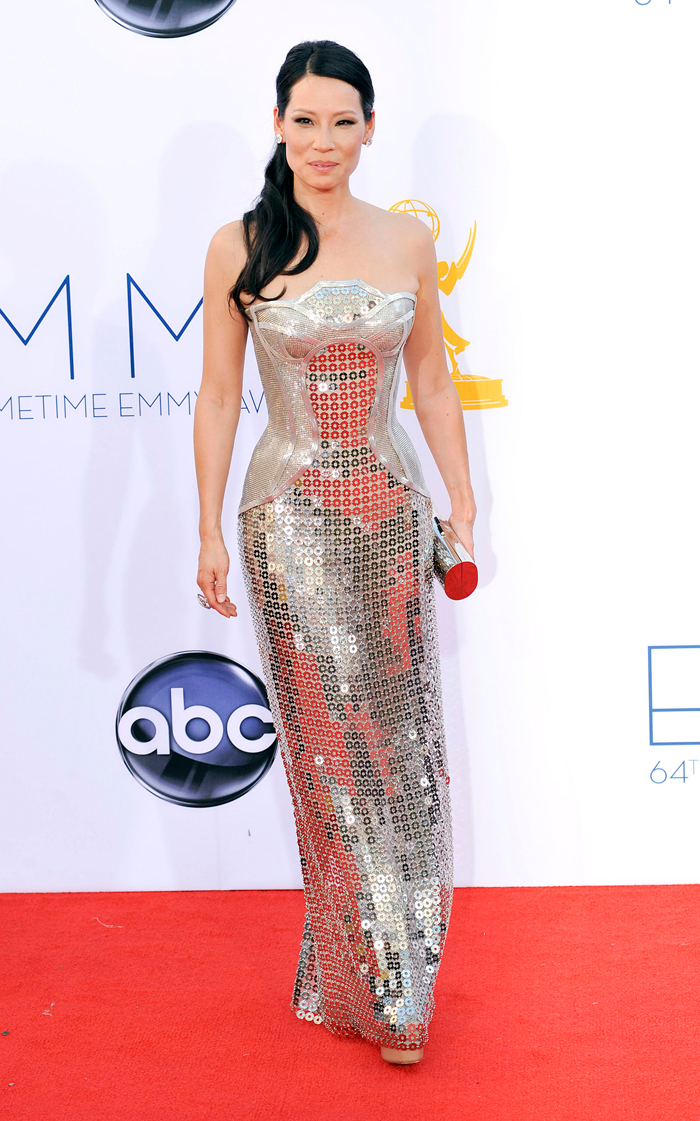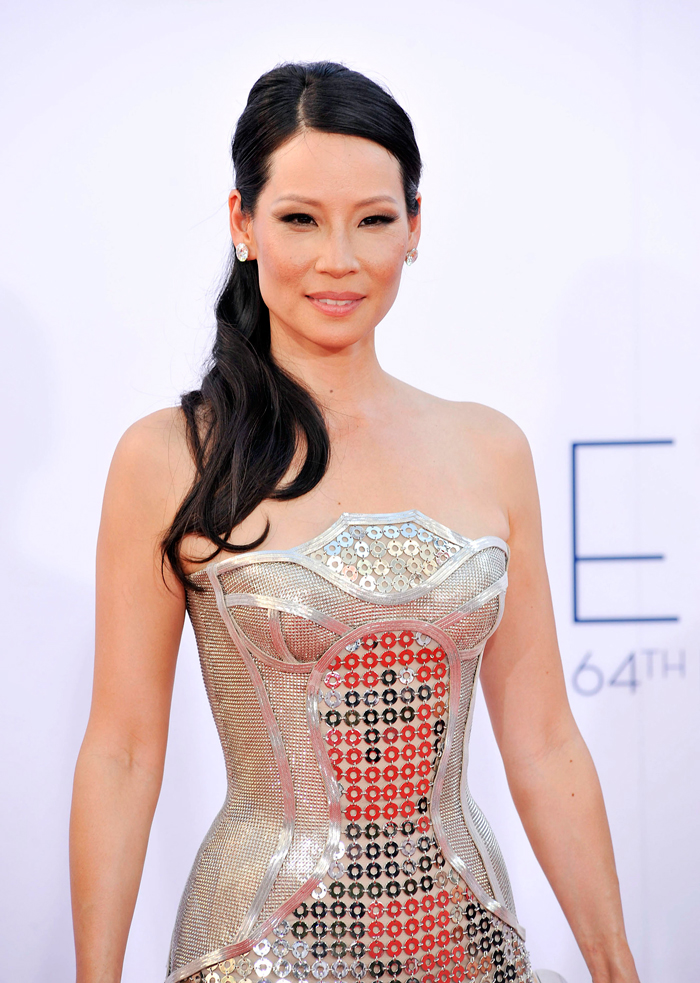 Photos courtesy of WENN