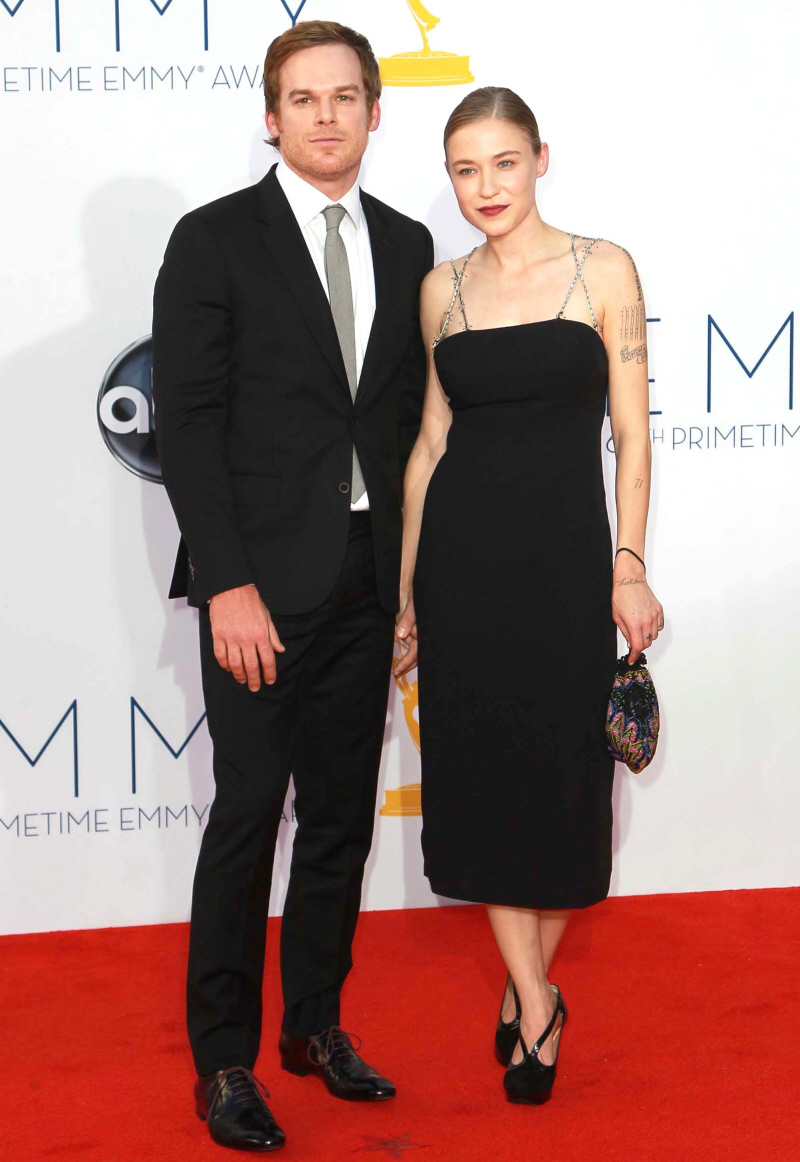 These are some photos of Michael C. Hall at the Emmys on Sunday. Michael was showing – debuting – his new girlfriend. This is his first "official" girlfriend since he and Jennifer Carpenter split up last year. Back then, there were rumors that Michael was fooling around with Julia Stiles, and over the past year, we've heard stuff about Michael with random young women, as well as a possible reconciliation with Carpenter. But now he has a new, official girlfriend and we know she's official because he brought her to the Emmys. Is it just me or does she looks very young? Is it just me or does she look like Julia Stiles? SKETCHY.
Michael C. Hall picked a very special occasion to introduce his new girlfriend, Morgan Macgregor, to the world!

The Dexter actor, 41, brought the tattooed blonde book critic to the 64th Annual Primetime Emmy Awards at the Nokia Theatre in L.A. September 23. The couple held hands on the red carpet and packed on the PDA once they got inside. "They're totally together and cute," an onlooker tells Us Weekly.

According to Macgregor's official website, she "likes public radio, lattes and doing her makeup in public." She's also "working on a novel and plans to open a bookstore called Dead or Alive."

Hall, who suited up in Paul Smith, was married to his Dexter costar Jennifer Carpenter, 32, from 2008 to 2011. Though they were spotted looking cozy in February 2012, an insider assured Us the actors "are just good friends. Their divorce was the most amicable in the world."

Indeed, during a 2011 interview with Entertainment Tonight, Carpenter admitted Hall will always have a place in her heart. "He is and always will be one of my best friends in the world," said the actress, who helped nurse Hall through a battle with lymphoma. "And just because the marriage ended doesn't mean the love isn't still there."
Her website also says she's "an Associate Editor at the Los Angeles Review of Books." Which is an impressive title, actually. I still can't find her age… but I'm guessing she's under the age of 30, right? Maybe even closer to 25? Too young for a 41-year-old man? Ugh. I don't know. It feels like we've been talking about age differences too much lately – my take is almost always "It's not just about the age, but also the maturity level." As for Michael… I think he just likes women in their 20s. He gets older, but they stay the same age.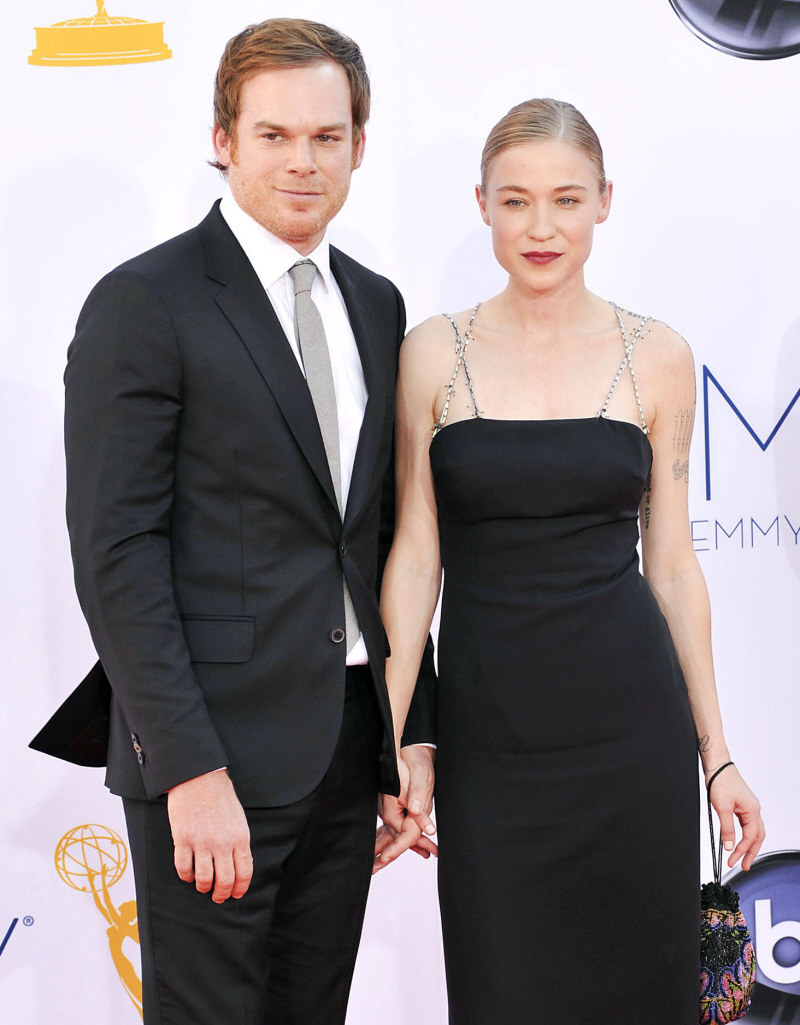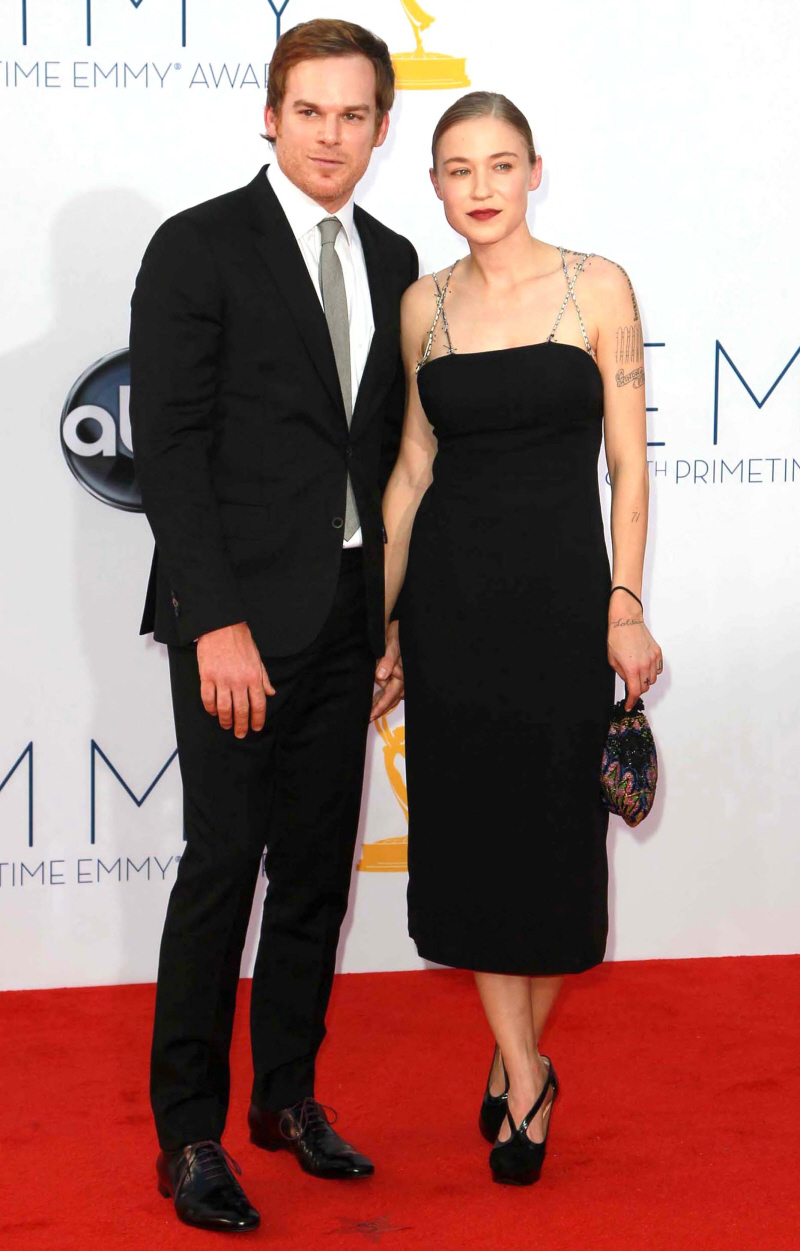 Photos courtesy of WENN.