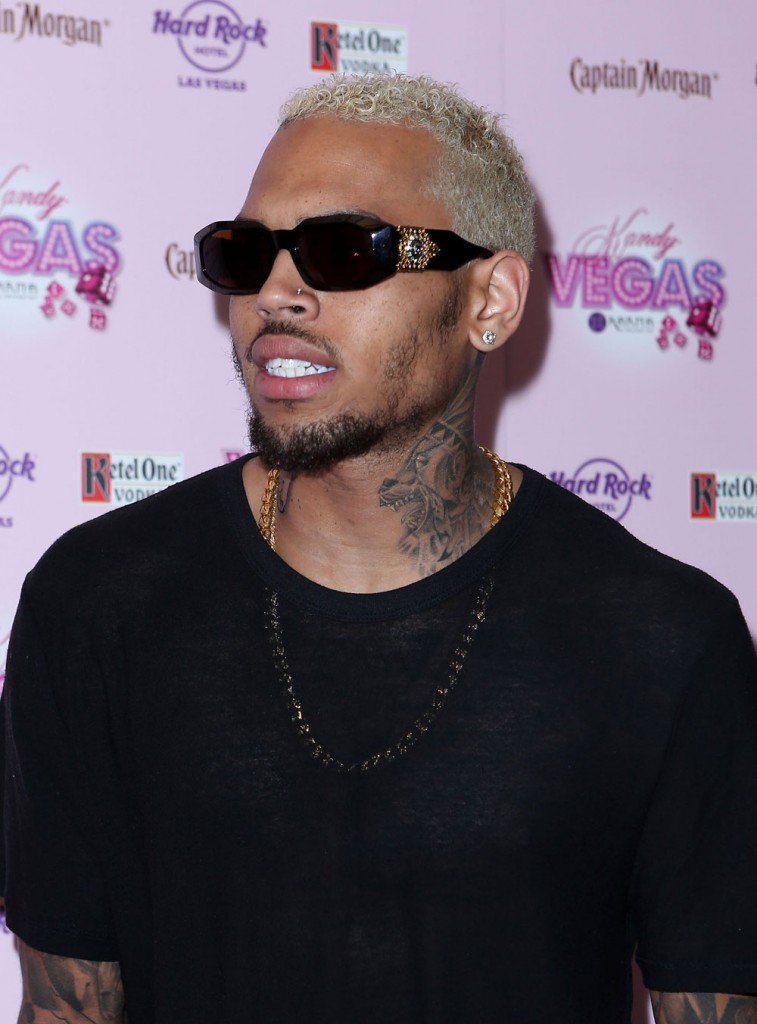 Last week we heard that Chris Brown may have neglected some of his community service requirements while on probation for his 2009 assault on Rihanna. This was actually a turnaround for his progress in that domestic violence case, as he'd previously earned praise from the judge. (It's not like he has been trying to get out of doing any work like Lindsay Lohan, but maybe he's been slacking lately.) Now Brown has suffered another setback – he failed a drug test while on probation. The judge in the case, in Virginia where he's from, has decided not to make an issue of it because she never told Chris he couldn't do drugs while on probation. Isn't that implied by the fact that he had to take random drug tests? What the hell? Chris appeared in court yesterday for his first probation progress hearing in a year. Here's the story, thanks to Fox News:
A judge has ordered a further review of Chris Brown's community service and travel to determine whether the R&B singer has violated the terms of his probation for the 2009 beating of then-girlfriend Rihanna.

Brown appeared in court Monday for the first time in more than a year, and Superior Court Judge Patricia Schnegg tried to sort through Brown's probation record and the impact of a positive marijuana result during a random drug screening. Schnegg said community service logs from Brown's home state of Virginia were "somewhat cryptic" and additional review was needed to determine whether he had complied with his probation.

A spreadsheet sent by the Richmond, Va., police chief indicated Brown had completed 1,402 hours of community service, ranging from trash pickup, washing cars, painting and tending to stables.

She said Brown produced a medicinal marijuana prescription from California and that she had never ordered him not to use drugs, so the positive drug test may not have a major impact on his probation.

She warned Brown that while his marijuana use may be legal, he needed to be mindful of his public image and his sway with young fans.

"You are not an average person who can sit in their living room and do what you want to do," Schnegg said, noting that Brown's mother was sitting in the courtroom. "You are not only in the public eye, but you are on probation."

Brown was sentenced to five years of supervised probation after pleading guilty to felony assault for his February 2009 attack on Rihanna. Before Monday, he had received positive reports from probation officials and praise from Schnegg. The judge ordered Brown to return to court Nov. 1 for another update.

Virginia officials also reported that Brown may have traveled to Paris without permission, but Schnegg said she has approved most of the singer's travel and would have to review that claim further.
It's a good thing for Chris that it's not a probation violation to get a tattoo of your victim.
TMZ has more on the case, including the detail that Chris' case been officially been moved to California. In the video on TMZ taken during the hearing (which is also below), the judge discusses Chris' failed drug test, and adds the detail that California does not do random drug tests on probationers. So that may have influenced her decision not to make an issue of it. Chris will also have to meet with his probation officer to make sure he completes another 121 hours of community service, which Chris' lawyer claims is inaccurate.
I think Brown is an entitled, abusive a-hole, and I personally can't stand the guy. It's hard for me to comment on this story, since I think marijuana should be legal, and that provisions should be made for medical marijuana used in states where it is legal for medical purposes. If Chris has a prescription for it in California, and he primarily lives in that state, that's a valid excuse in my opinion. I hate to defend him, though, and this brings up the question of whether anyone else would get a pass for failing a damn drug test while on probation. Maybe from this judge they would. I'm just hoping she's not making exceptions for her famous probationer. Do these celebrities reveal the gaping cracks in the system, or are the cracks made just for them?
Prior to this hearing, Rihanna tweeted Chris "Praying for you baby, my best wishes are with you today! Remember that whatever God does in our lives, it is WELL DONE!!! #1Love." He tweeted back "thank u so much." We just heard yesterday that Chris and his on-off girlfriend, Karrueche Tran, may have called it quits. She was dropping hints on Twitter about it. I hope this doesn't mean that Chris and Rihanna will get back together. We've heard enough rumors about them hooking up lately, but maybe they'll sour on each other once they're both single, and hopefully it will be uneventful, to put it lightly.
Here's video from Chris' hearing, thanks to TMZ. The Daily Mail has another video.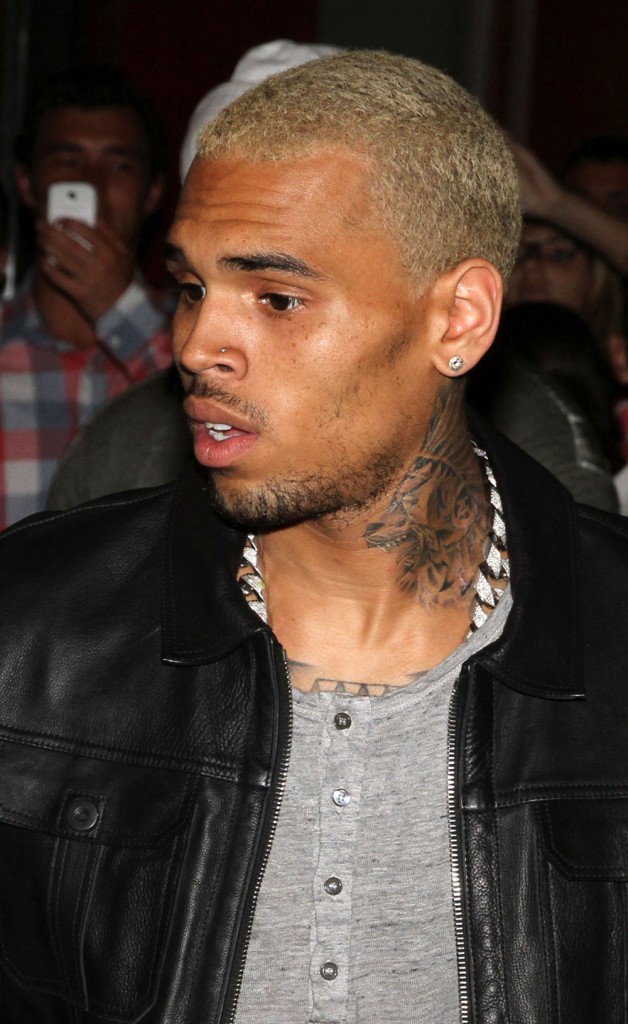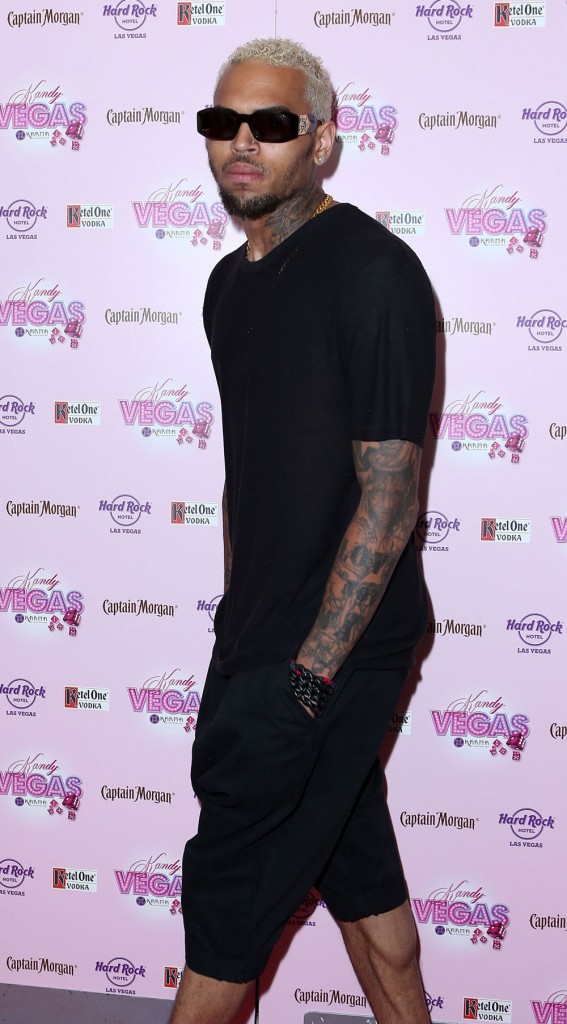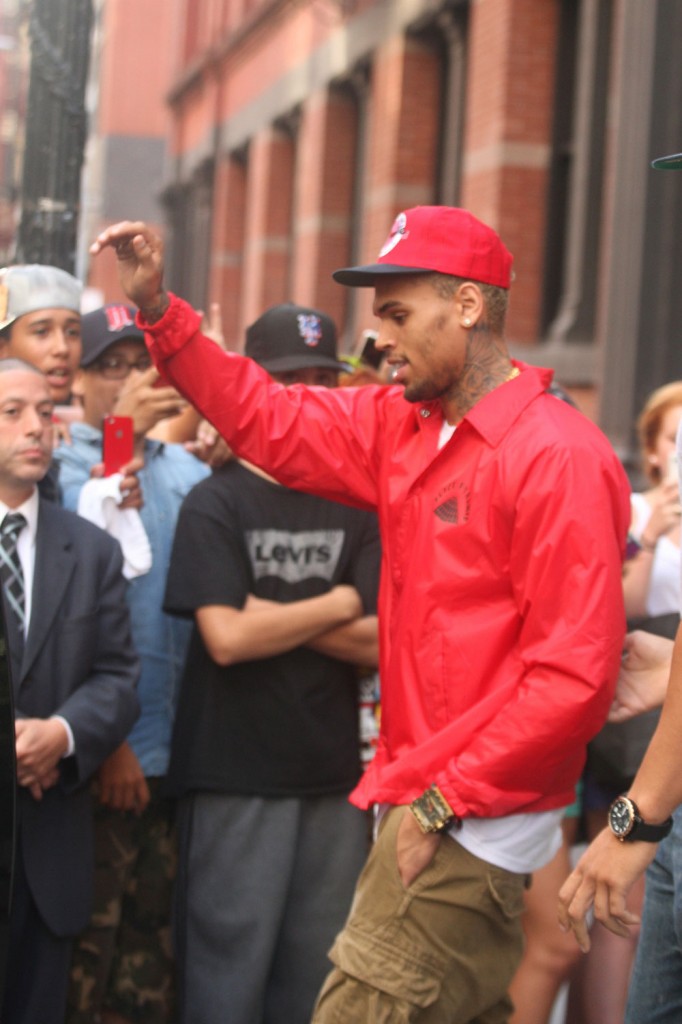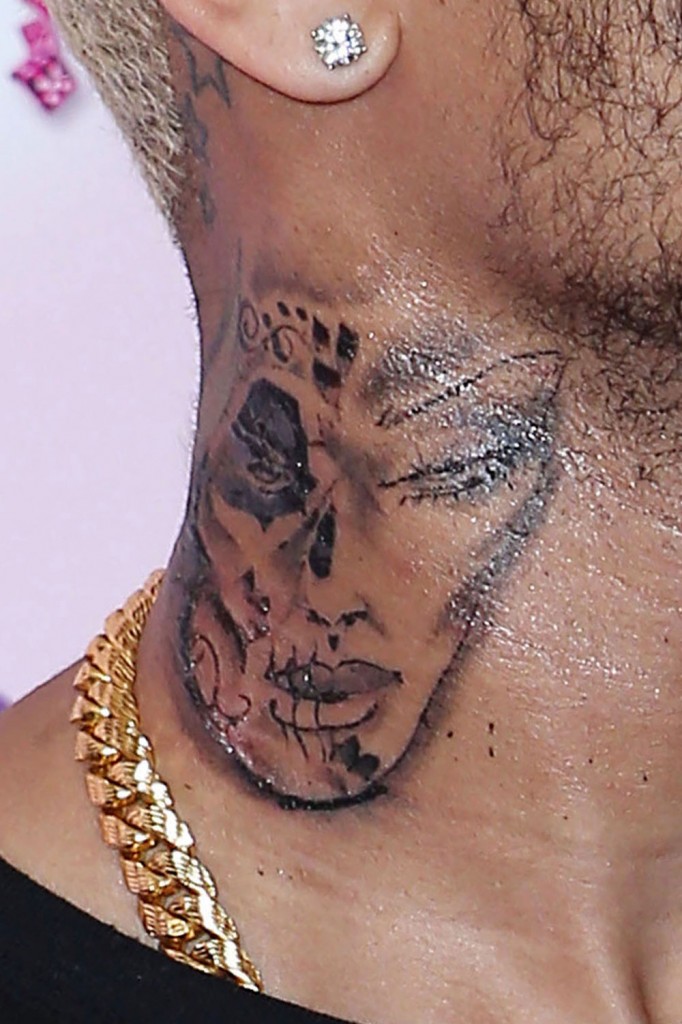 Photo credit: WENN.com and Visual/WENN.com