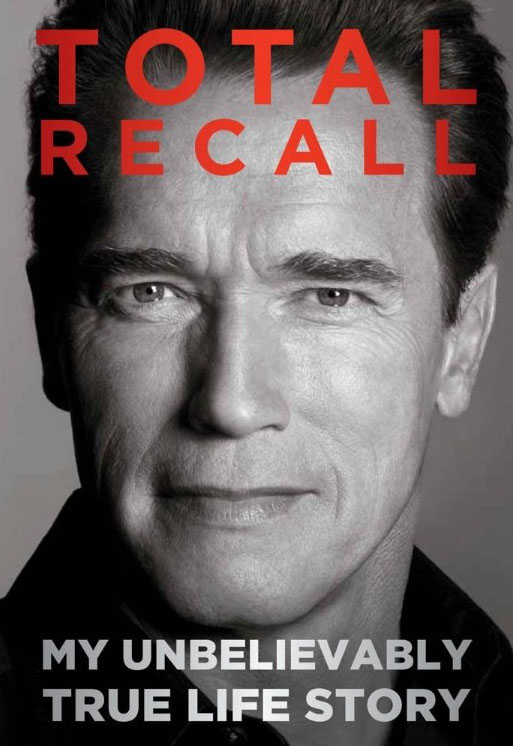 Arnold Schwarzenegger's new memoir, Total Recall: My Unbelievably True Life Story, is coming out October 1st. It's fitting that the book cover looks straight out of the 80s, especially the photo of Arnold. He may have been the governor of California up until last year, but in his mind he's still living in his glory years at the height of his fame, when he used to pull the chicks.
We previously heard that Arnold refused to go to more than one counseling session with Maria to save their marriage. It's unknown whether he goes into that in the book, but he does describe the incident in which she confronted him about his love child with the maid. The NY Daily News got an advanced copy of the book, and they claim that Arnold writes that he tried to smooth things over with Maria by telling her she was the "perfect wife" and still turned him on. What a total oblivious tool. Arnold is going to be on 60 Minutes this Sunday to promote his book, and there are some advance details from his interview as well. Here's more, thanks to Yahoo!'s Shine:
After years of having the wool pulled over her eyes by her husband Arnold Schwarzenegger, Maria Shriver settled the score in January 2011 when she blindsided him during a couple's therapy session with the allegation that he had fathered a child with their housekeeper. Although he had denied it for years, that day – just 24 hours after he left office as the governor of California – he finally came clean. Under the impression that the therapy session was to cope with their transition from public life back to a private one, the "Terminator" action star was caught off guard and revealed, "It's true," he writes in his memoir, Total Recall: My Unbelievably True Story, which hits bookstores October 1.
Schwarzenegger immediately followed up his admission by begging his wife of 26 years to not leave him. Admitting "it was my screw-up," he told Shriver that she was the "perfect wife" and that he was still "turned on" by her, according to the New York Daily News, which acquired an advance copy of the book.

In Total Recall, Schwarzenegger, 65, writes that he gave Shriver three "lame" excuses for why he hid Joseph, now 14, the son he fathered with Mildred Baena in 1996 during an extra-marital romp in the family's Pacific Palisades guest house while Shriver and their children were away. Not only was he embarrassed by his indiscretion, he told her he had a "compulsion for secrecy" and also that he was afraid to tell her family, the very powerful Kennedys. "But instead of doing the right thing, I'd just put the truth in a mental compartment and locked it up where I didn't deal with it every day," the former Mr. Universe bodybuilder says.

When Baena gave birth – just months after Shriver delivered her fourth child with Schwarzenegger, Christopher – she put her husband's name on the birth certificate, and the actor says he wanted to believe that the man was truly that father of Joseph. But as the boy grew older, his resemblance to Schwarzenegger was undeniable … and Shriver had her suspicions. After Baena's husband left her, Schwarzenegger says he then began secretly supporting her and her family, in addition to keeping her as the family's housekeeper so he could "control the situation." He adds that he did nothing wrong politically speaking by hiding his illegitimate child because family values was never his platform. "I blocked out the fact that as a husband and father, as a man with a family and wife, I was letting people down," he writes.

A few weeks after Schwarzenegger's admission, Shriver's father Sargent Shriver died following a battle with dementia. During her eulogy, the grieving daughter stated that her father's greatest accomplishment was teaching her brothers "how to treat a wife," a remark that Schwarzenegger believes was a dig "partly directed at me."
Despite the fact that Shriver, 56, filed for divorce last July (they announced their separation in May 2011), Schwarzenegger writes that he still holds out some hope the two can reconcile, although in a "60 Minutes" interview set to air this Sunday, he adds that the divorce is going forward.

In a preview that aired today, he says that Shriver did not read his book before it was published, and despite the fact that it reveals he had cheated on her, "I think that Maria is wishing me well."

The two things Schwarzenegger does not go into on "60 Minutes"? His four children with Shriver and love child with Baena. "He felt some obligation to protect them," says Lesley Stahl, who interviewed the actor. "Otherwise, he sat there and took the questions."
Yahoo has a clip from the upcoming 60 minutes interview, available here, and Arnold admits that Maria hasn't yet read his book, but he claims she "wishes him well." He already publicly humiliated her, how does he think she's going to feel now that he's sharing such personal and painful details of their lives? How does he think his kids are going to react to this book? He sounds as self-involved and delusional as Rielle Hunter. He was dumb enough to think that telling Maria he still wanted to sleep with her would somehow comfort her after she learned he was hiding a love child, and he's still so up his own ass that he thinks he should share that asinine detail with the world. You know, I might actually read this book. Should I be ashamed of that?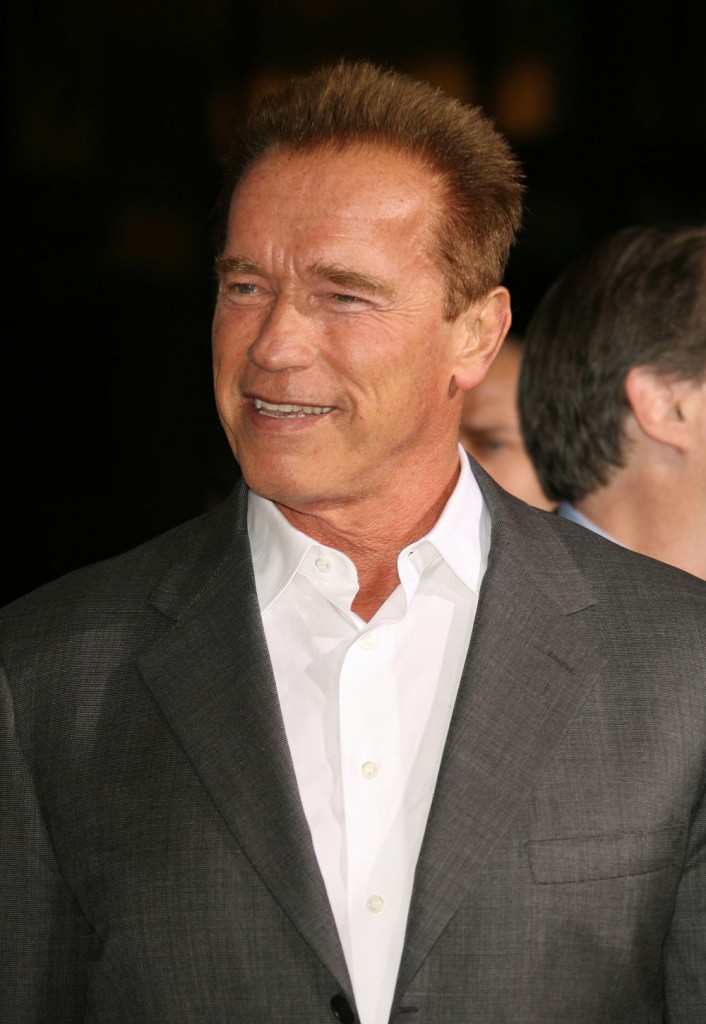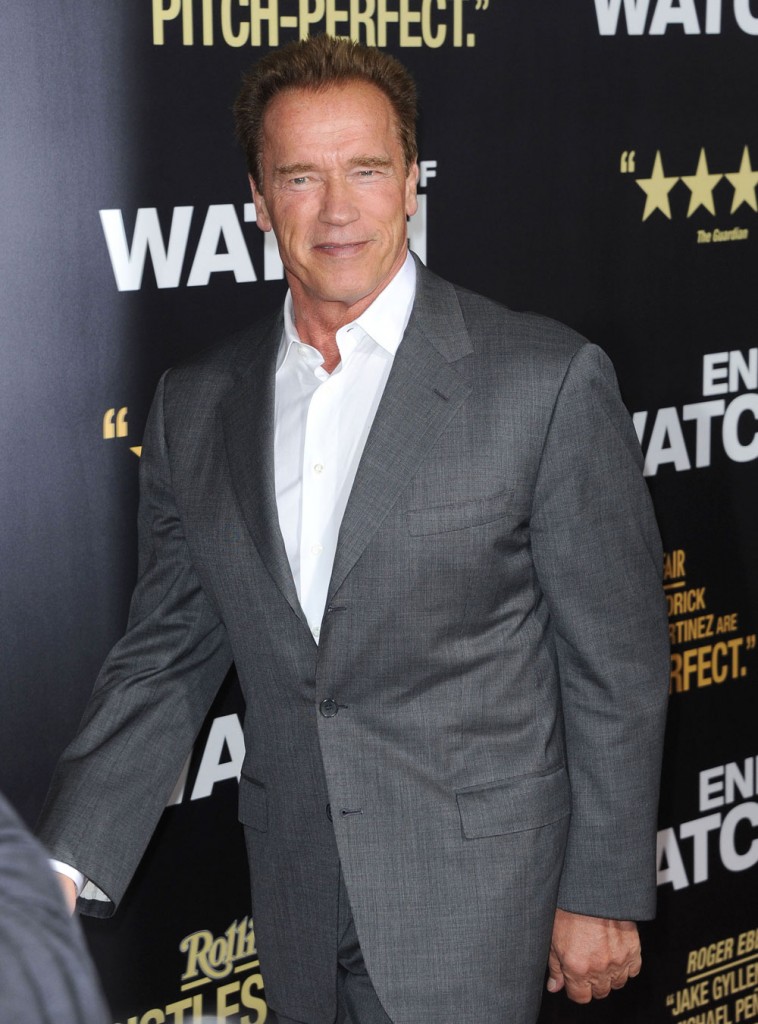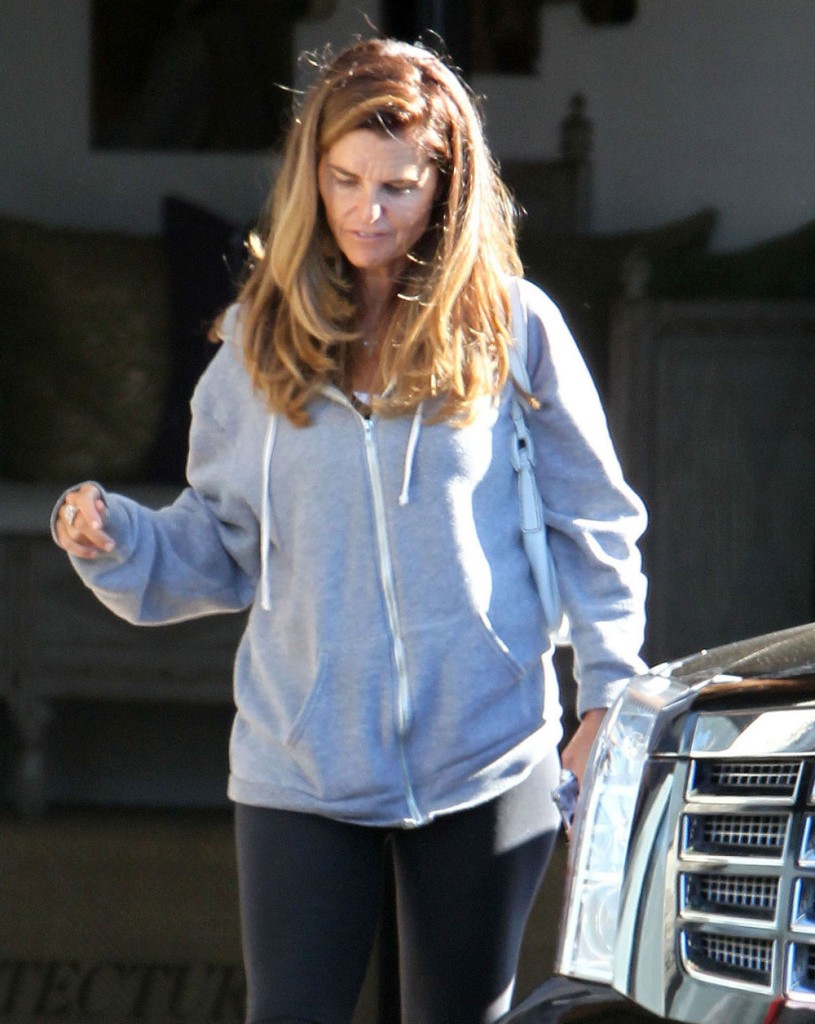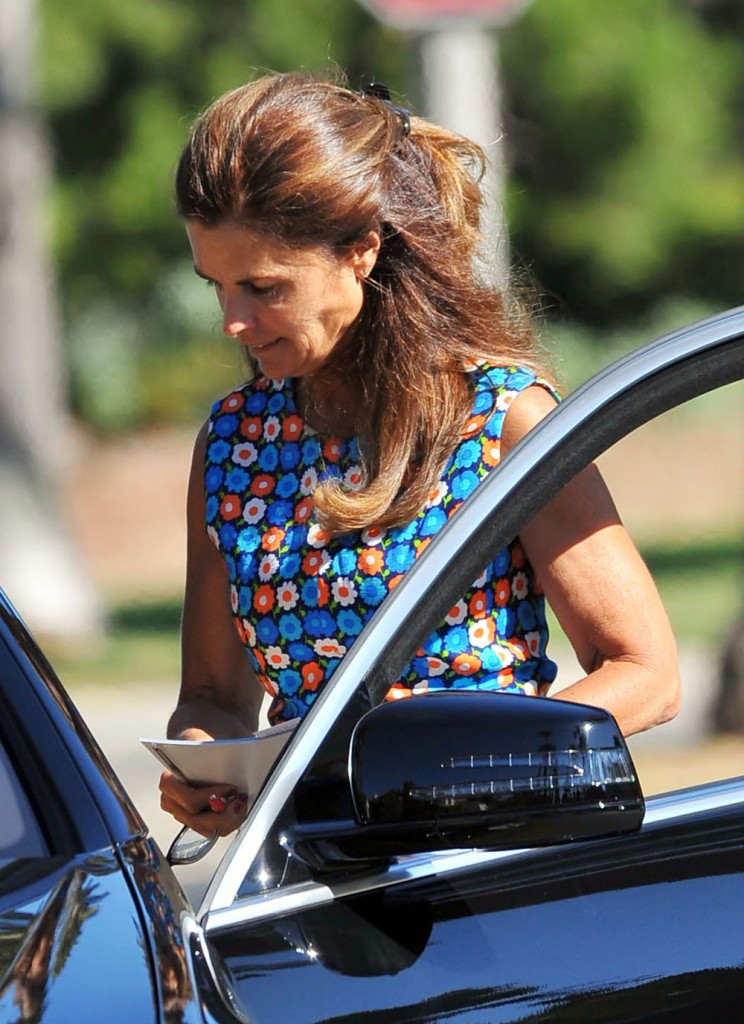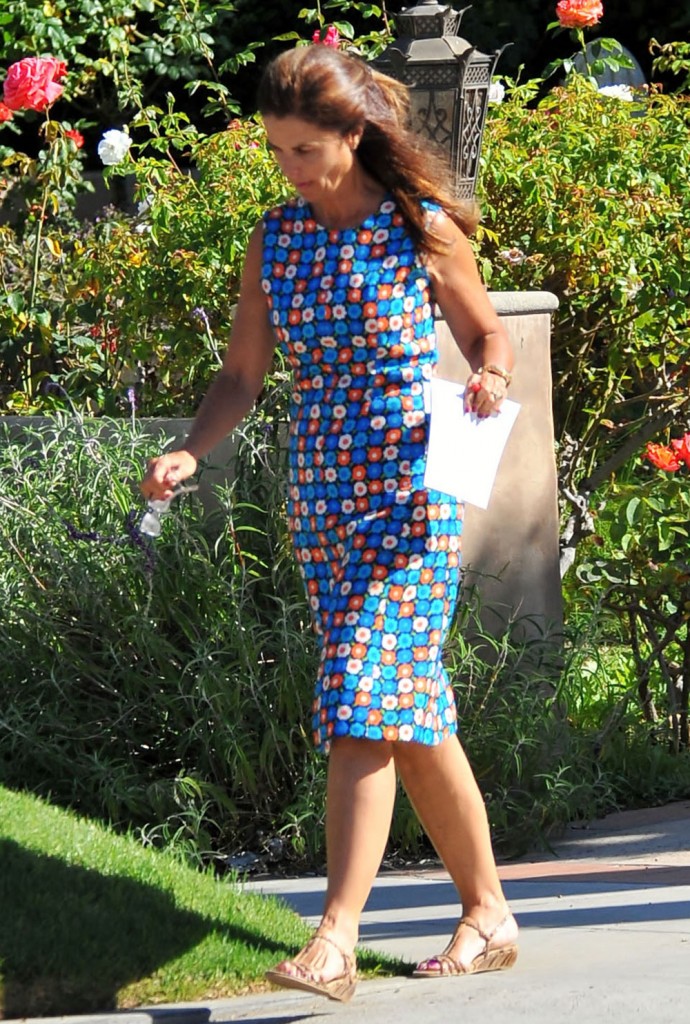 Maria is shown out on 8-17 and 7-7 (outside the gym) credit: FameFlynet. Arnold is shown on 9-17 and 8-15 credit: WENN.com