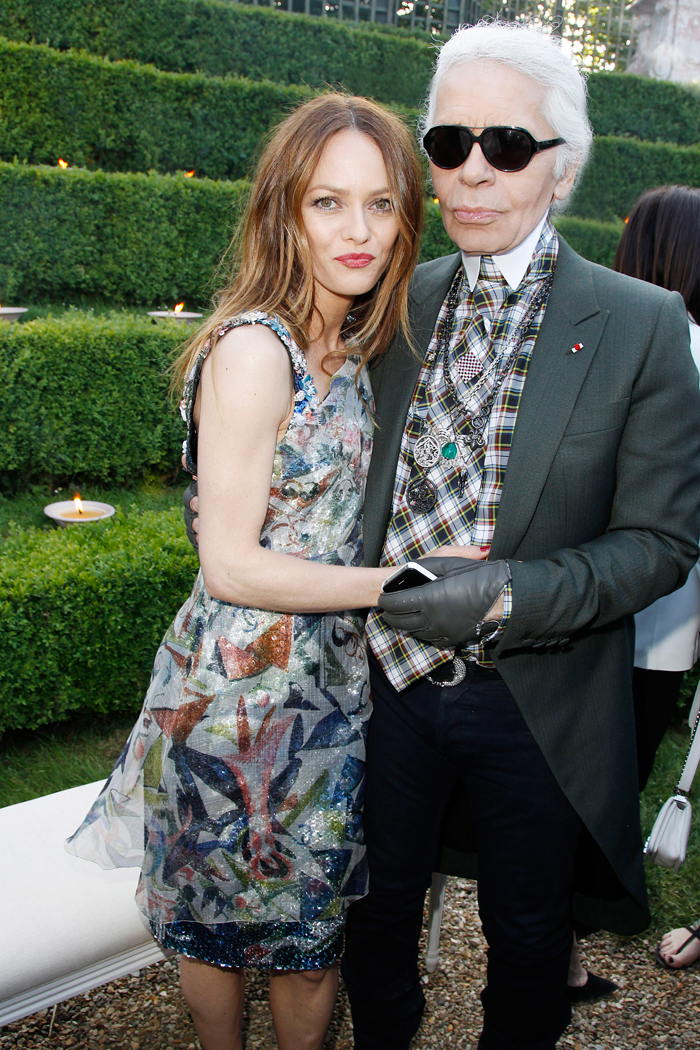 I've finally figured out that Karl Lagerfeld is more than just an (overrated?) German designer and daddy to Princess Choupette. He's also a matchmaker too! Remember how Katy Perry conveniently started "dating" Lagerfeld's vapid muse, the so-called highest paid male model in the world, Baptiste Giabiconi? Well, that little romance didn't last long (for obvious reasons), but Uncle Karl is not to be deterred. Now he's gone and set up Vanessa Paradis, with whom he rubbed nips with in the above photo, which was taken at a Chanel Versailles event in May. Of course, Vanessa and Karl have been tight for years, but as far as I know, this is the first time Karl has set her up with a gentleman. Or so I assume this dude is a gentleman: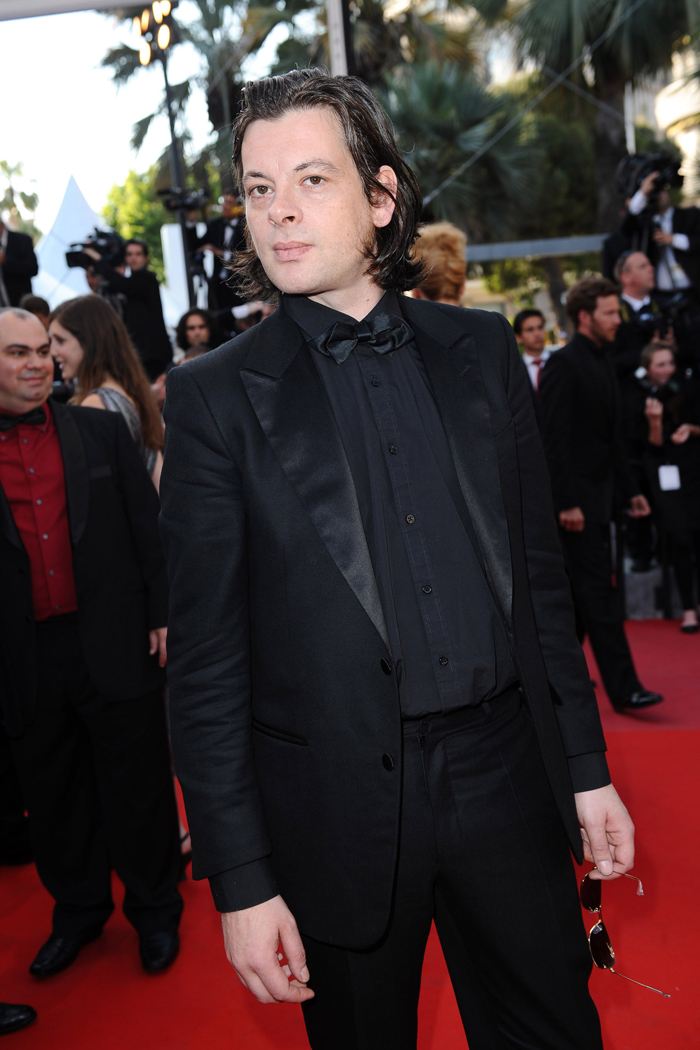 Who's the lucky guy? Benjamin Biolay, who is a French musician who has already been linked to Vanessa in a Star story from a few months ago and was supposedly quite useful at making Johnny Depp jealous. So I guess it's official now, thanks to Karl, and now the Mail has an interesting tidbit about how Carla Bruni allegedly used to hook up with Benjamin too. This is according to some pesky rumors about how Carla and Nicolas Sarkozy were both cheating on each other in 2010, and Carla was supposedly cheating with Benjamin. Then all of a sudden, Carla came up pregnant in early 2011. I don't really think there's ever been a formal question of whether or not the baby was actually Sarko's child, but the timing may have been pretty close. Anyway, that's all presumably over by now because Vanessa has captured Benjamin's heart: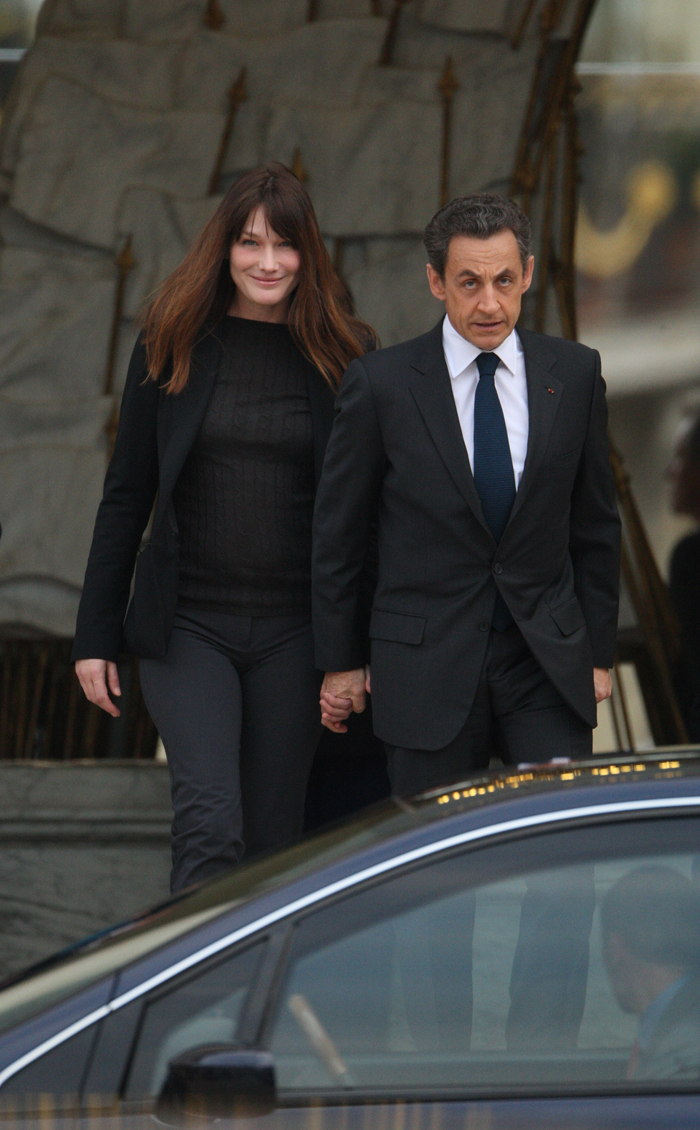 Vanessa Paradis is back in the dating game following her split from
Pirates Of The Caribbean star Johnny Depp. The French singer broke up with the Hollywood superstar earlier this year after 14 years together.

Now she is seeing Benjamin Biolay, who is an ex of France's former First Lady, Carla Bruni. Singer Biolay, 39, was introduced to Vanessa by Chanel designer Karl Lagerfeld.

"They're the same age and have similar backgrounds in music, so Karl was keen for them to meet," says a Paris spy. "They have even recorded a duet called 'Enjoy' on Benjamin's latest album. They plan to promote and tour the album together next spring."

It was revealed in June that Depp and Vanessa had separated. The couple have two children together — Lily-Rose, 13, and ten-year-old Jack. Rumours began to surface about a split between the pair earlier this year – the couple had not been seen at a public event together since 2010, and the French singer had not attended any of the promotional events for Depp's recent films Dark Shadows or The Rum Diary.

The pair ended the speculation when they announced their separation in June, with Depp linked to his Rum Diary co-star Amber Heard, while Paradis is said to have moved on with French businessman Guy-David Gharbi, according to reports.
[From Daily Mail]
Small world those French celebrities live in, right? Of course, French social circles are probably equally as (figuratively) incestuous as Hollywood ones. Everyone has slept with everyone else, but now Vanessa is sleeping with a man who was allegedly banging the French First Lady while her husband was in office. Crazy stuff, and I think Vanessa can really do better. This guy is no looker for sure.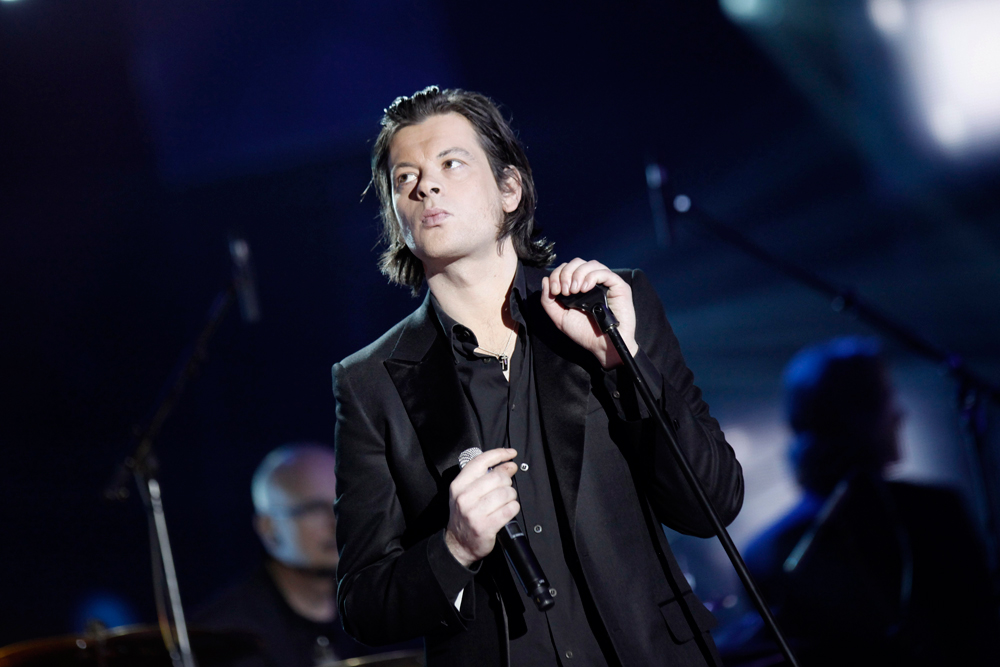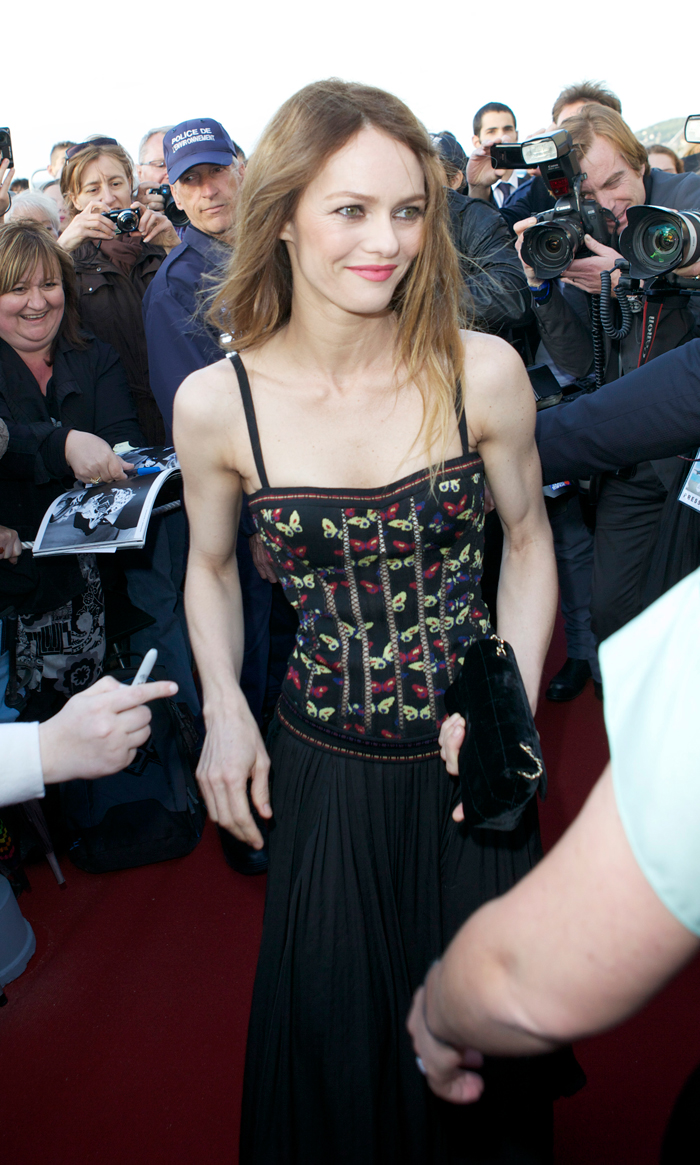 Photos courtesy of WENN