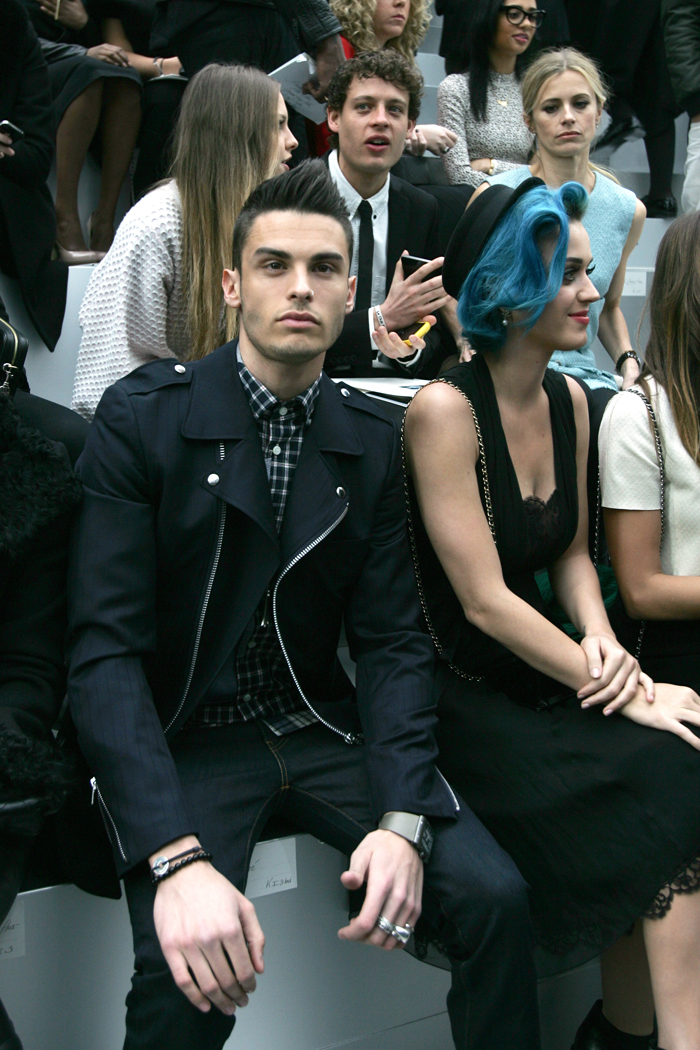 Last week, Katy Perry was all about showing off her alternatingly hardcore, wacky, and butt-baring outfits at Paris Fashion Week. Now an odd little story has filtered out of the post-celebratory residue, and Katy is being "linked" to a French male model named Baptiste Giabiconi. Of course, he's not just any model — he's the most highly paid male model in the world. This story sounds a bit off to me and partially based upon the front row seating arrangement at the Chanel show, where Katy was stationed right next to Baptiste. Based upon catwalk photos from the show, they don't seem terribly interested in each other, but the Mail thinks otherwise: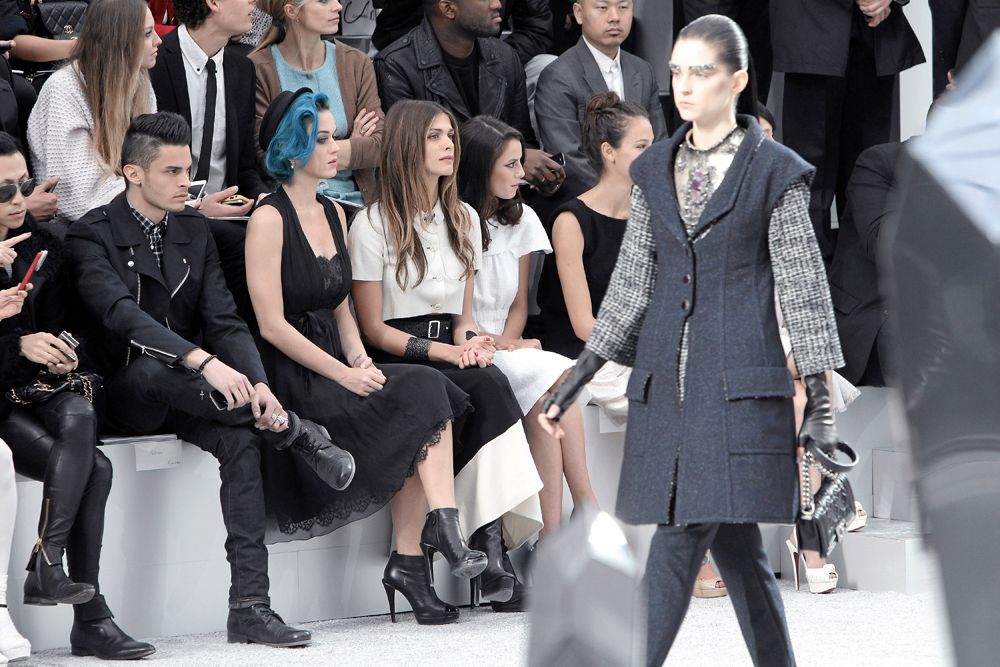 The ink is only just dry on her divorce papers but Katy Perry is clearly a girl who believes in moving forward as soon as possible. And if today's reports are anything to go by, the pop star is doing just that with a sexy male model from France.

The Teenage Dream singer has been linked with Baptiste Giabiconi, who is the highest paid male model in the world. According to Celebzter.com, the pair met during Paris Fashion Week at the Chanel runaway show.

A source said: "He was sitting next to her at the show. Then we all had dinner the other night, they were holding hands and looking cozy, and now they are inseparable."

Princess Kasia Al-Thani, a close friend of Baptiste, added that the 22-year-old hunk is "smitten" with Katy. She said: "Baptiste is an incredible model, musician, and humanitarian. He is a great guy and he's totally smitten, and Katy is the perfect girl for him."

The Sun also reported that the pair were spotted out last night outside a five-star hotel in the city and looked very cosy together.

And a source told the paper: "They were with a group of people, but they looked very much like a couple in love. He was never more than a foot away from her and they were very flirty. They made a very good-looking couple."

Celebzter.com also reported that the pair were supposed to have a romantic dinner date just the two of them this week but there was a fire near her hotel.

The source added: "Baptiste ordered her the biggest bouquet of flowers and they could not deliver them, the florist Lachaume is also near the fires. He's crushed."

Baptiste has modelled for Chanel, Karl Lagerfeld, Roberto Cavalli and Giorgio Armani.
[From Daily Mail]
Outside the venue after the Chanel presentation, Katy had a little photo op with Baptiste and Karl Lagerfeld. Yes, Baptiste is very pretty, but I honestly don't see anything resembling electrical sparks between the two of them. I mean, Katy seems much more interested in schmoozing with Karl than anything else in these photos.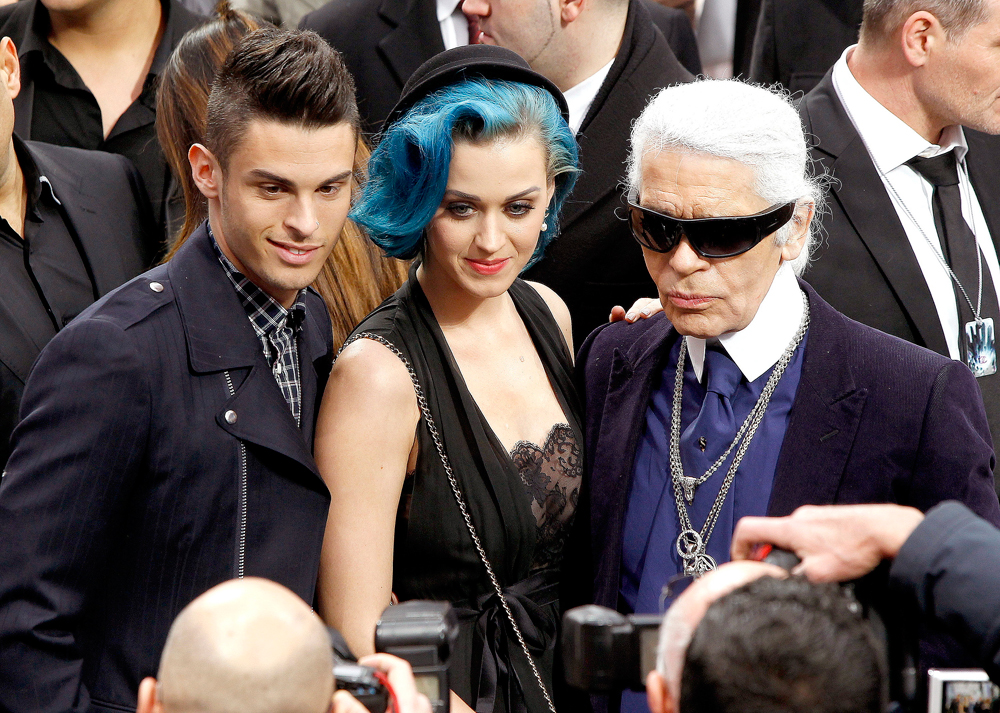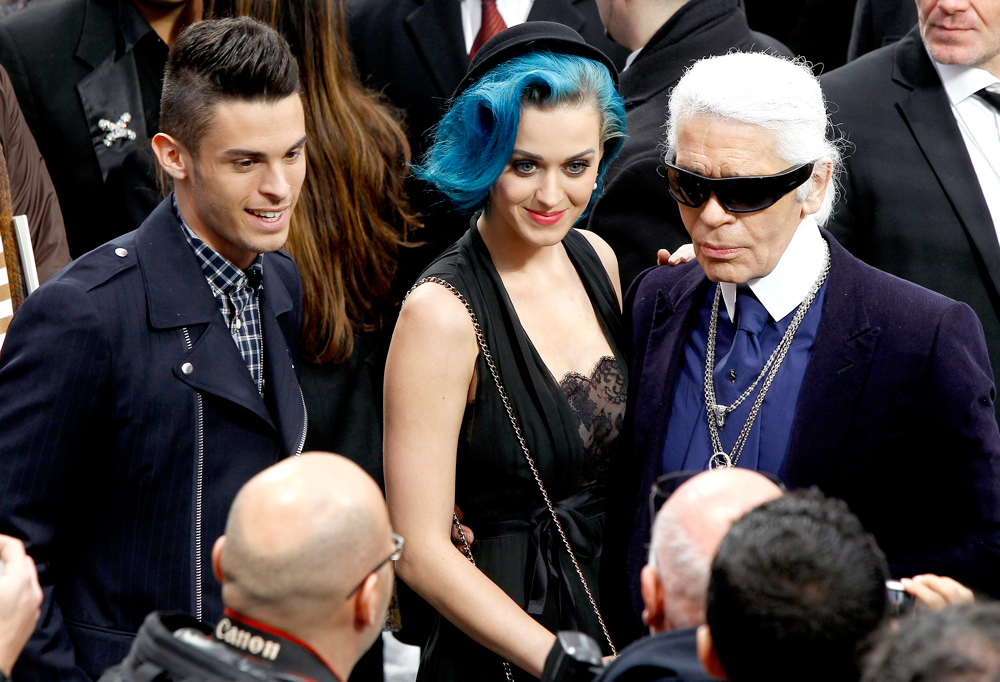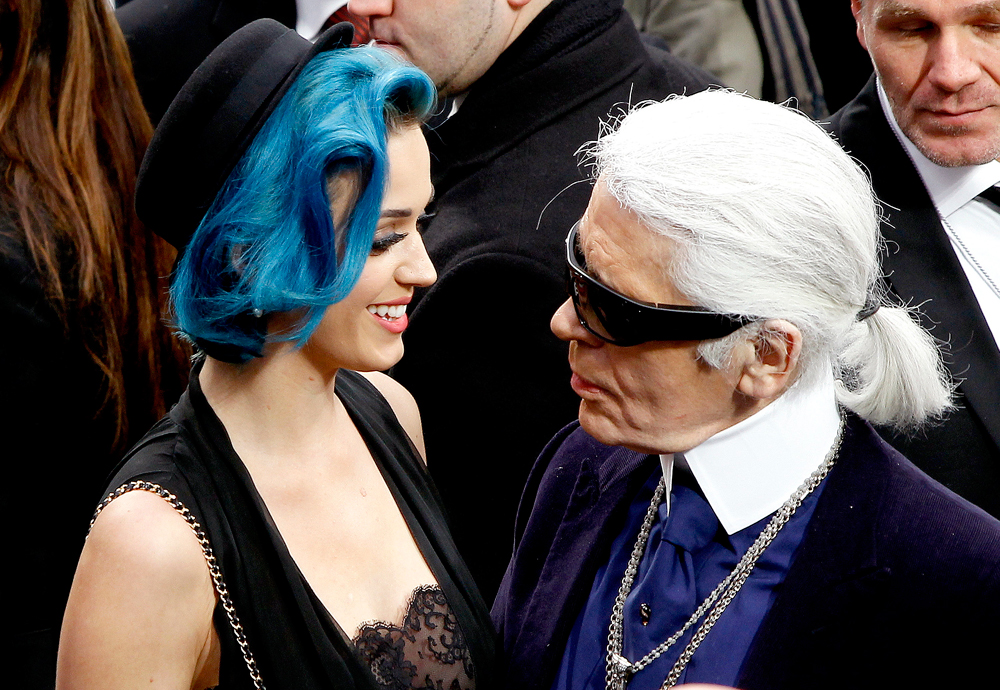 Meanwhile, Katy's father, Keith Hudson, would like the world to know that he doesn't know a damn thing about Baptiste. However, he'd like to inform everyone that he's still text-based BFFs with Russell Brand:
"There are no hard feelings towards Russell — I just received a text from him the other day in fact. He is a wonderful and smart guy," Hudson said of British comic Brand, 36, who filed for divorce in late December after 14 months of marriage; the split will be finalized this June.

"Katy is doing well just now, " her dad said. What went wrong with the oddball marriage? According to Keith, "Her career got really busy and she did not get to see that much of Russell — it was just one of those things."

While in Paris, Perry was romantically linked to sexy male model Baptiste Giabiconi. So far, her dad's in the dark about that rumor. "I don't know anything about this male model guy," he said. "She is healthy and happy now!"
[From Us Weekly]
I kind of doubt that Katy shares her father's goodwill towards Russell in the aftermath of the divorce. In the past, she's said that no one speaks for her, not even her family, so this is probably a case of Keith speaking out on his own again just because there's a microphone in his face. It's also mildly telling that Keith has never heard any mention of Baptiste. I also doubt that there's anything going on between Katy and this dude besides the possibility of a quick fling. Baptiste just looks so vacant, but then again, maybe that's exactly what Katy needs right now — a fling with a pretty, vacant male model.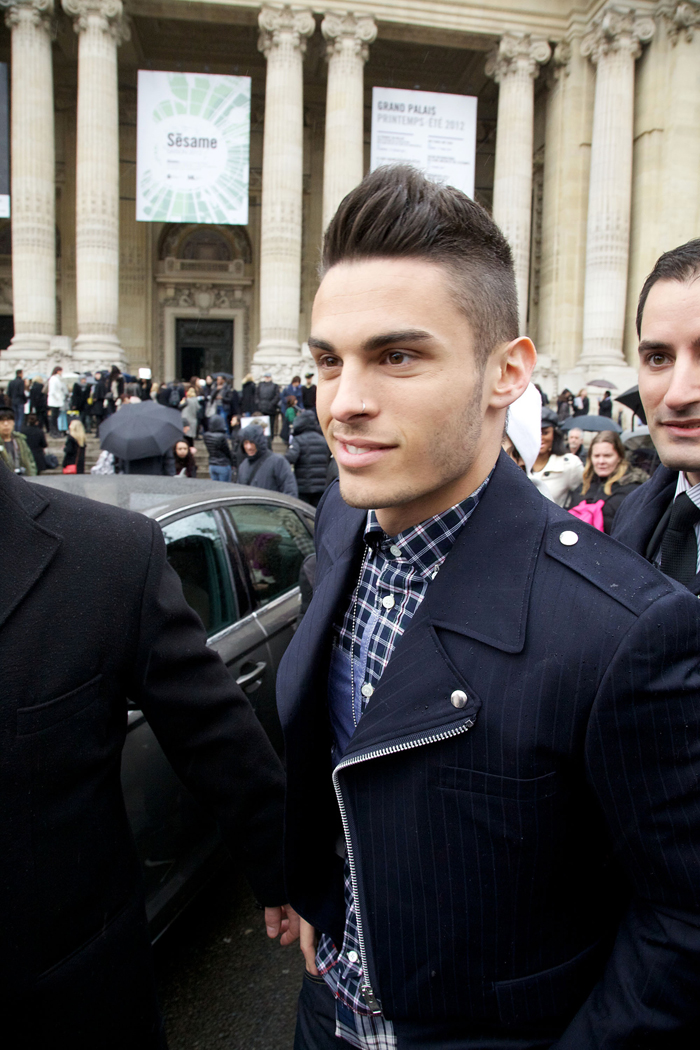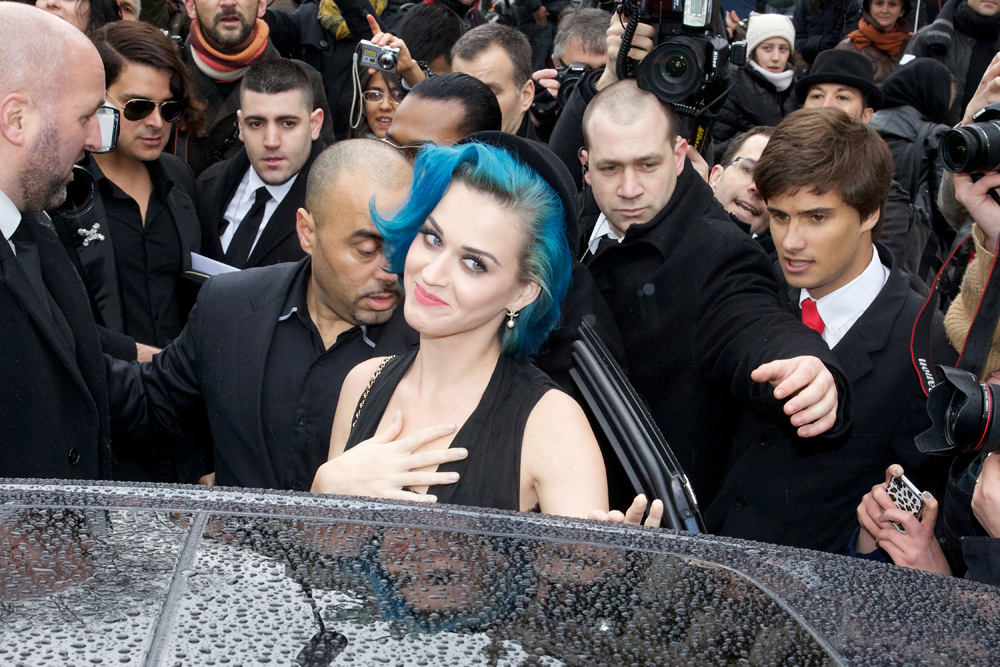 Photos courtesy of WENN