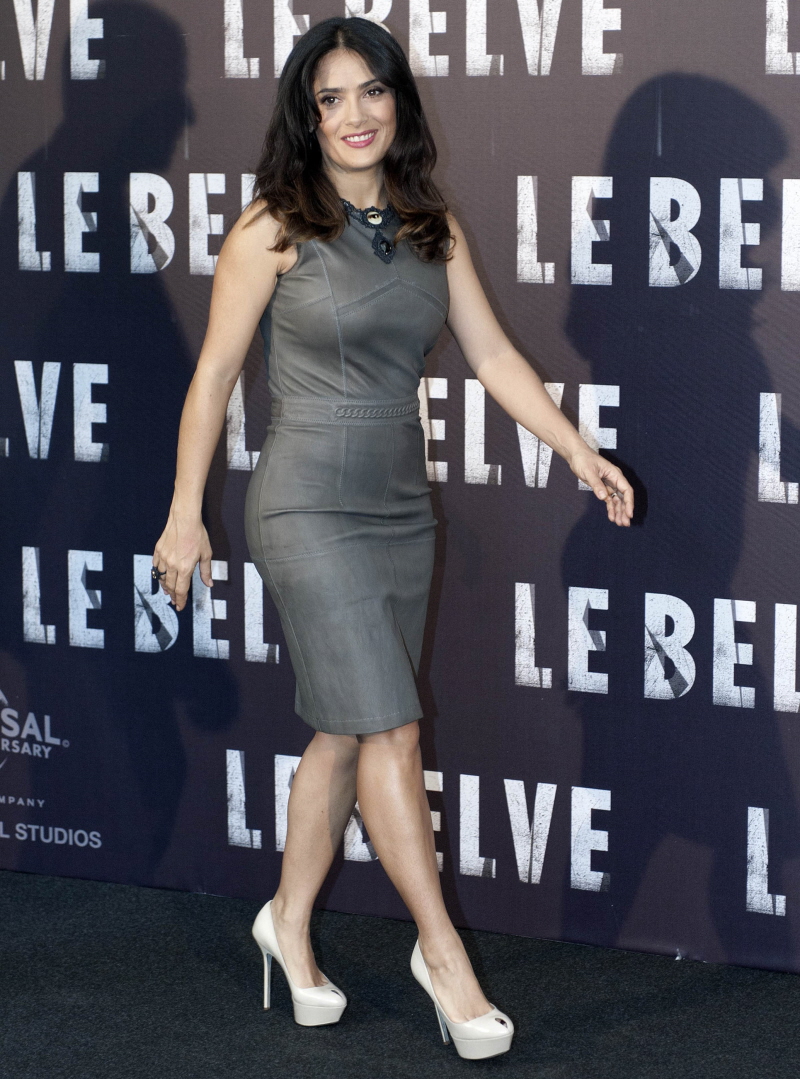 These are some photos of Salma Hayek at the Rome photocall for Savages. I'm also including a photo of John Travolta looking like he's about to say "Hey, girl!" in a sassy way. As for Salma… I still don't know what kind of crack you people were smoking when you yelled at me after I yelled at Salma for describing herself as "at the limit of chubbiness at all times." I'm sorry, but I still hate that she described herself that way. That's an insult to truly chubby girls, and I find it so very patronizing, especially given how crazy-awesome her body actually is. LOOK AT IT. This is not a woman who is one Snickers away from 'Chubby Tragedy'. For the love of God.
Anyway, there are more excerpts from Salma's More Magazine piece. She really has turned into Goop. Only richer (haha on Goop).
Salma Hayek is happily married these days, but looking back, she didn't believe such a feeling would be possible.

"I didn't think marriage worked," she tells More in its October issue cover story. "I thought everybody who was married was secretly miserable – that it was something they just put up with for their children."

But since saying "I do" to French billionaire François-Henri Pinault on Valentine's Day of 2009, the actress, 46, sees things very differently.

"I have a master of decision-making helping me out, so of course my life and my career are better," she explains. "I really enjoy having somebody that I can be weak with. If I'm insecure or afraid, I can talk about it, and he'll give me strength and courage. With us, there's no power struggle. I don't mind doing things for him because he does so much for me, and he feels the same way."

Hayek, who gave birth to the couple's daughter Valentina, 5, in 2007, is a devoted mom, but she also makes personal time for herself and Pinault. Teasing that she has texts which "would surprise you," Hayek goes on to say, "I can show you a thousand things. But I'm not going to."
Well, her confession of thinking "everybody who was married was secretly miserable" is the solace of many single women. I will admit to thinking that sometimes too, when I think to myself, "Should I regret not settling down at my age? Eh. I'd probably be miserable, just like nearly every married woman." It's the way I justify my unmarried status to myself. So… I can relate to that. As for all of the "But Now That I'm Married, Everything Is Hearts and Candy!" stuff – meh. She had to stand by as her billionaire husband tried to cheap out on his barely-acknowledged son. Is it worth it?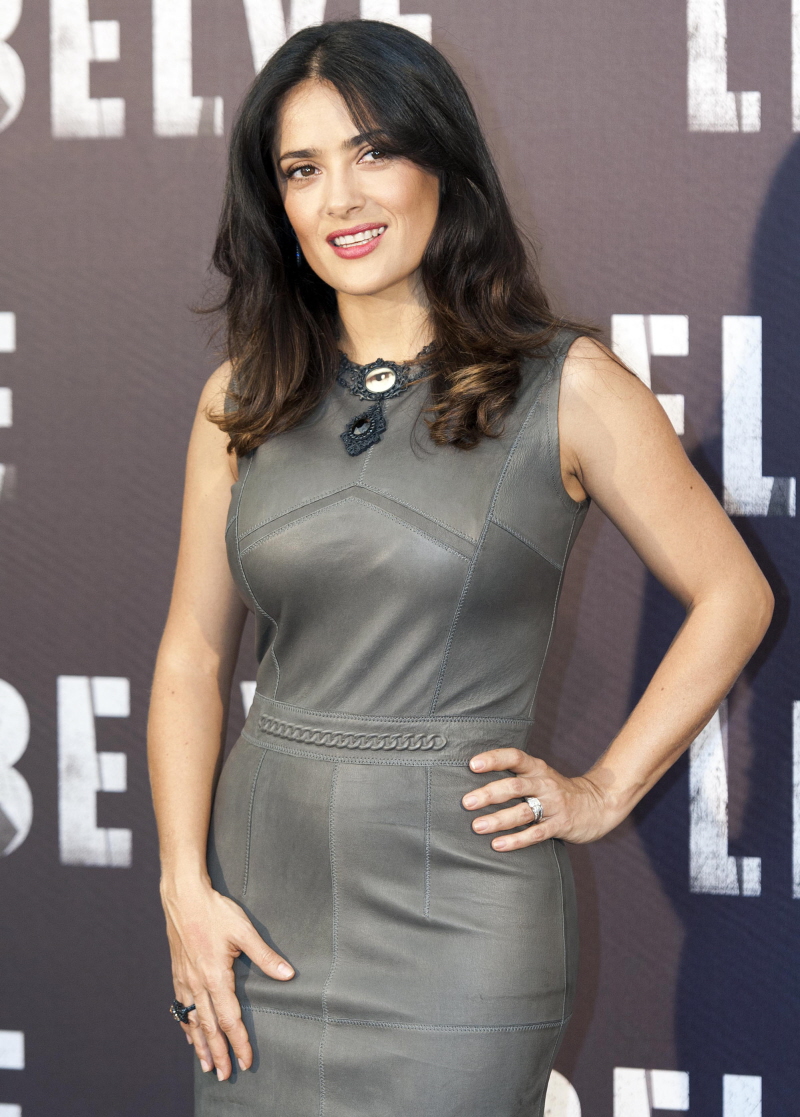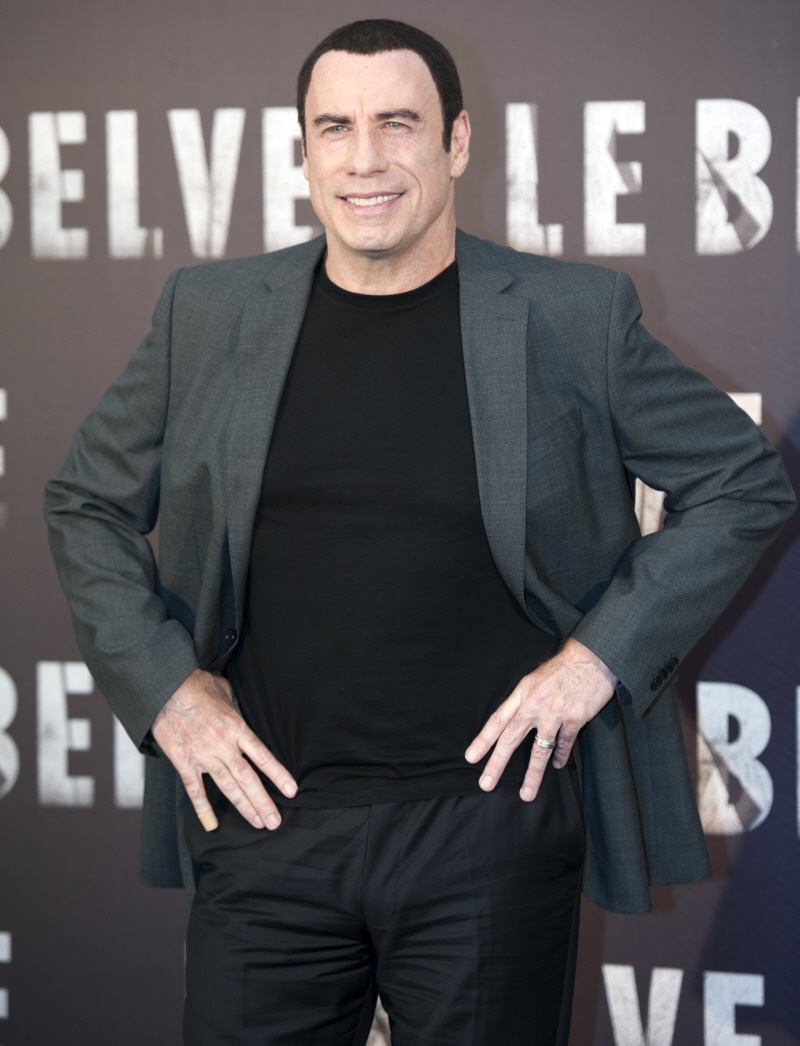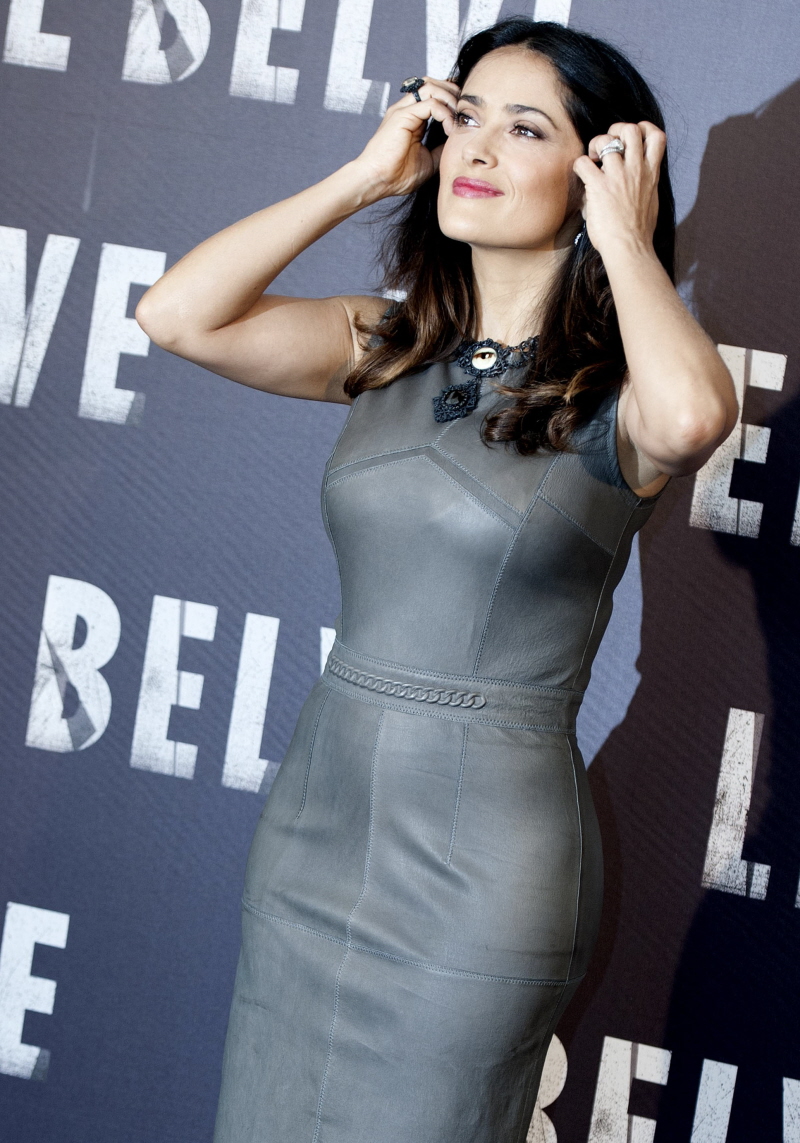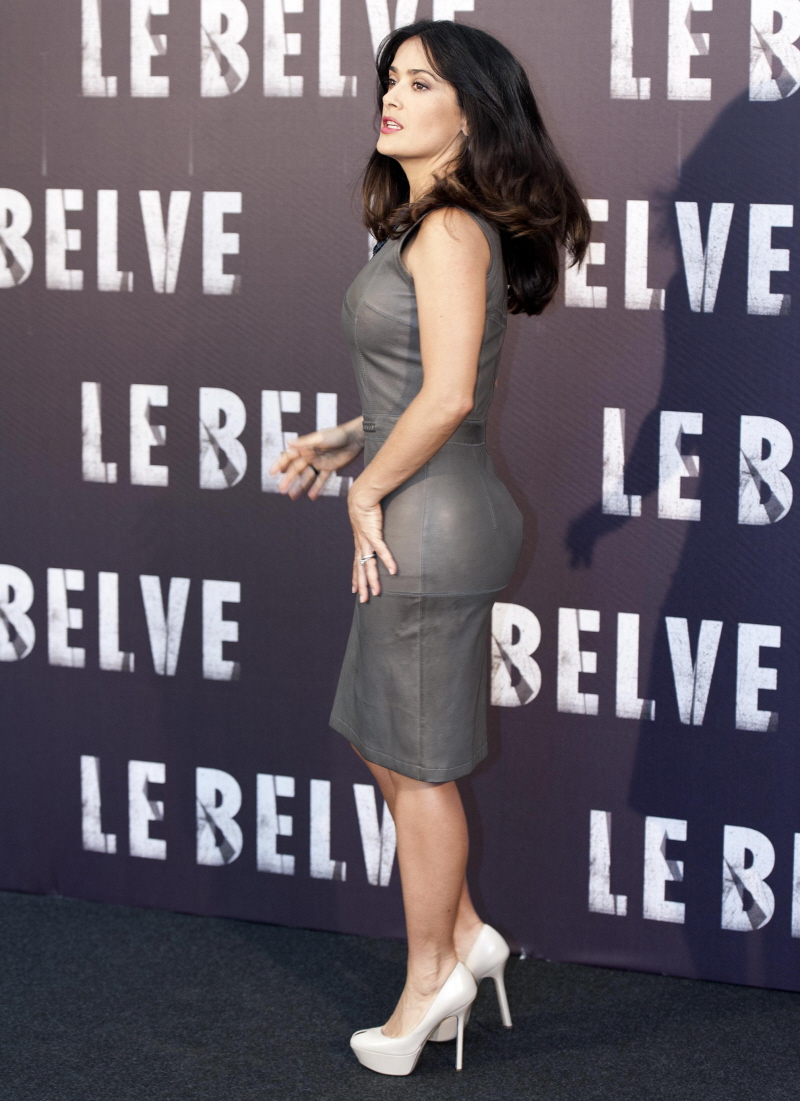 Photos courtesy of Fame/Flynet.