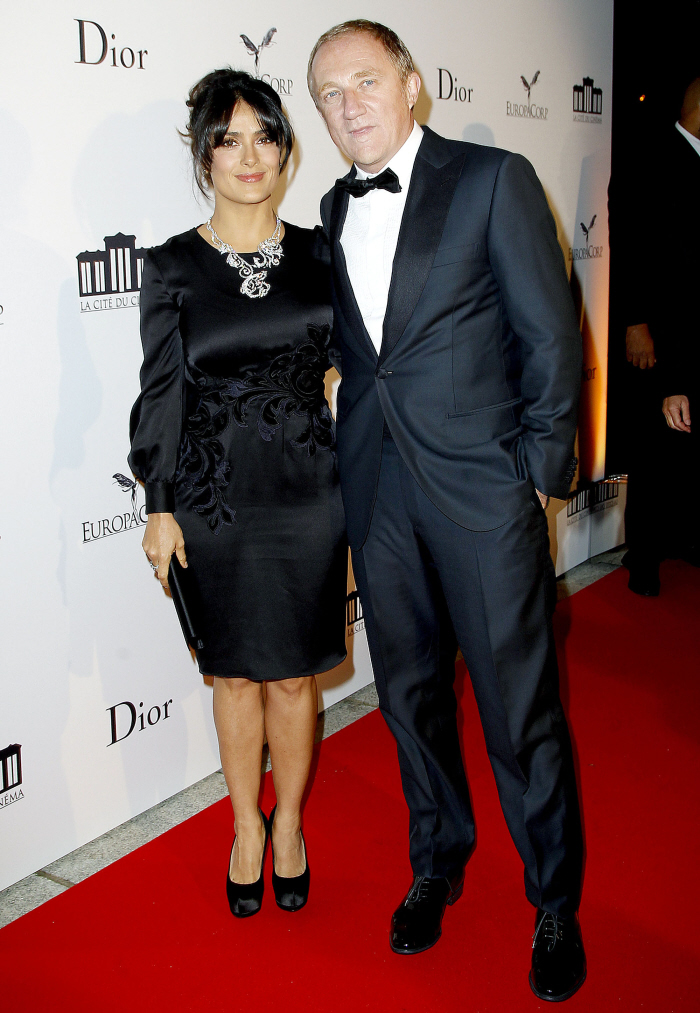 These are some photos of Salma Hayek and her husband Francois at the opening of the Luc Besson's Cité du Cinéma in Paris two nights ago. Thoughts on the styling? It's particularly unflattering, isn't it? I know a lot of you throw shade at Salma's looks, but I still think she's a gorgeous woman with an incredible body, and I don't think any of this does her any favors. Bad hair with weird little bang-lets/fringe and an unflattering and matronly blousy black dress. Topped off with that enormous diamond necklace. I guess Salma wanted the jewelry to be on display, but it feels like the necklace is an afterthought with all of the other stuff we have to deal with.
Now, even though I'm wary of throwing shade at Salma's beauty, I will continue to think that Salma is rather full of herself, and lacking in some self-awareness. Salma covers the new issue of More Magazine Canada, and some of the interview excerpts are… um…
On not worrying about being thin: "I'm not a skinny girl. I push it. I'm at the limit of chubbiness at all times, but I'm happy at all times."

On her weakness for food: "Everybody has a weakness. Mine is food. If you love food and you love red wine and they put you in France, you're in a good place and you're in a bad place at the same time. You have to weigh yourself every day, and you have to have an alarm number. When you get to that number, you have to start putting it in reverse."

On making it as an actress: "I was smart enough to realize that [Mexican soap opera] was not good acting, and I wanted to be a really good actress. I started from the bottom all over again. I was prepared to be unknown, but I was not prepared to be rejected so many times and to be made fun of because I came from a Mexican soap opera. It was almost like, 'How dare you think you can be an actress here?' Like I was a stupid person for considering that possibility. God, we set them straight!"

On the happiness she feels in her 40s: "I feel more relaxed. I don't have to prove something. I don't have that urge of 'Something's missing, gotta get out there and find it somehow.' I was always dreaming big, but my life is better than anything I dreamed."

On whether she's a pushy mom: "I make an effort to be laid back and often I want to give her space, and then I catch myself doing things. In Paris I had a birthday party with a piñata with kids, who were Mexican, they were boys and they were older. She was really concerned she wouldn't be able to take a candy when the piñata broke. I said, 'Don't worry'. When the piñata broke, she couldn't get in, I was pushing them, trying to get in. And then I caught myself and I thought, 'I've turned into one of those mothers!' I moved away. I think I'm a bit of both. I think we all are."

Valentina's Olympic dreams: "She's into the gymnastics because of the Olympics. It's amazing how she points her toes, like a little bird or something. She's doing it every day."
[From Gossip Center, Monsters & Critics]
Hearing Salma Hayek describe herself as "I'm at the limit of chubbiness at all times" makes me want to bash my head into a wall. She's NOT chubby. Having a petite hourglass figure is NOT chubby. I don't want anyone – much less Salma Hayek – to start redefining the word "chubby". As for her insistence that she showed the world that she was or is some kind of great actress… ugh. I don't think she's an awful actress, but she's not "God, we set them straight!"-quality, you know? What Salma has is watchability and a star quality, which is not to be confused with Great Acting.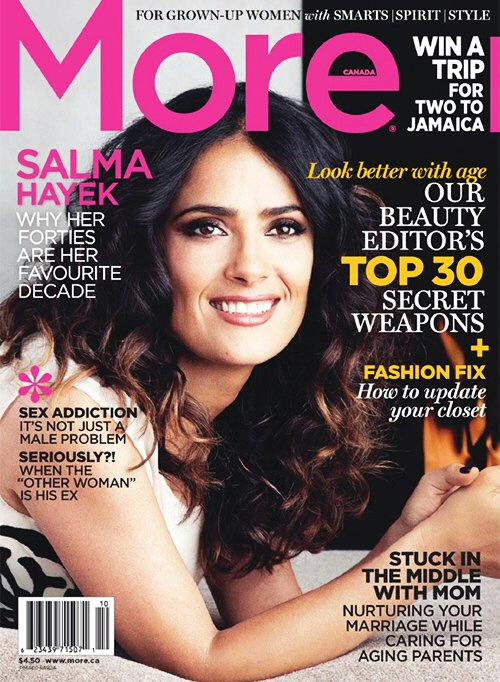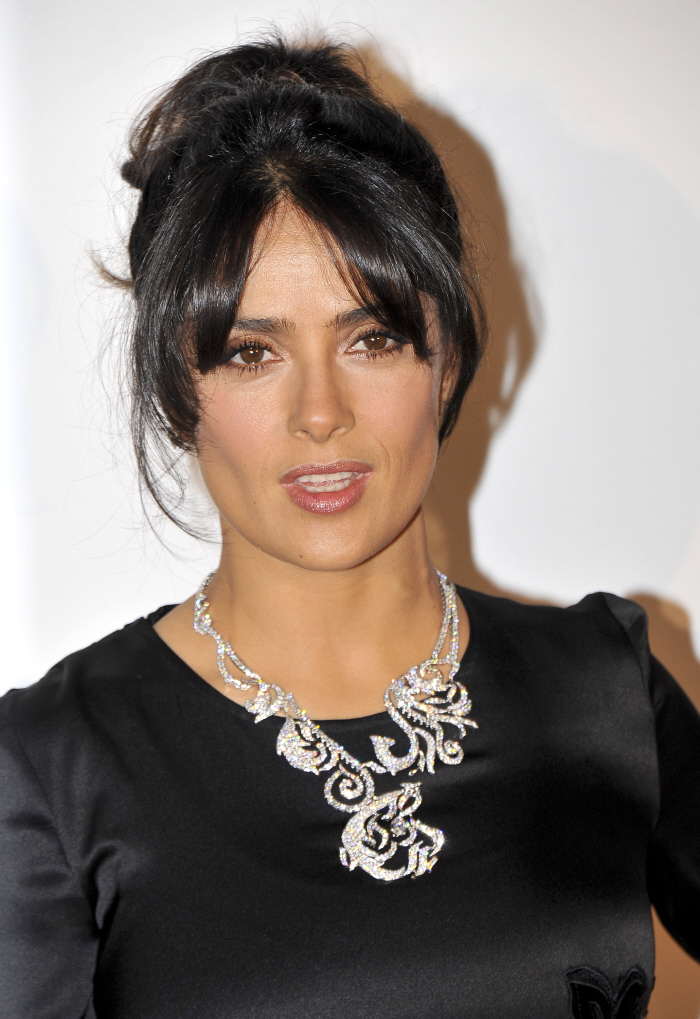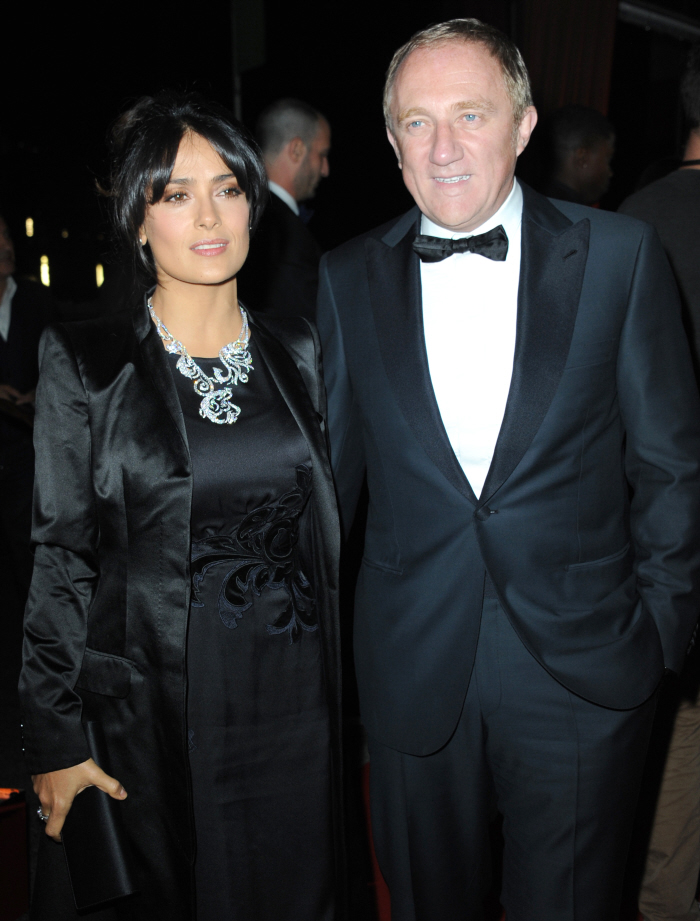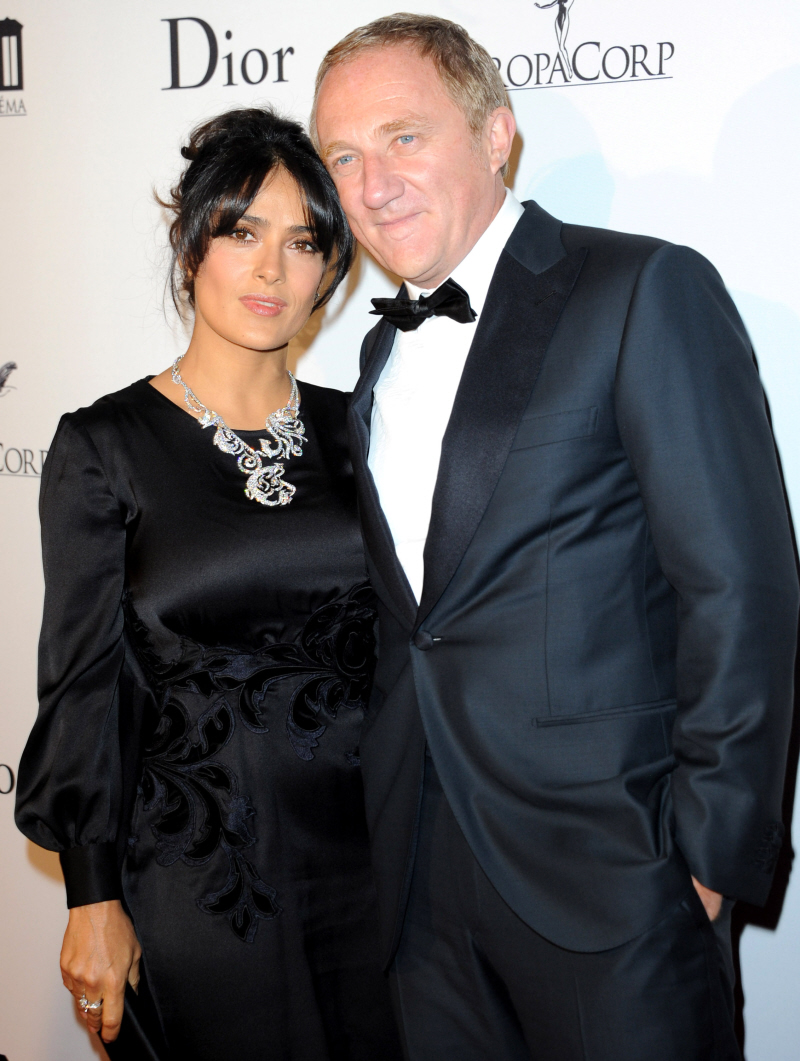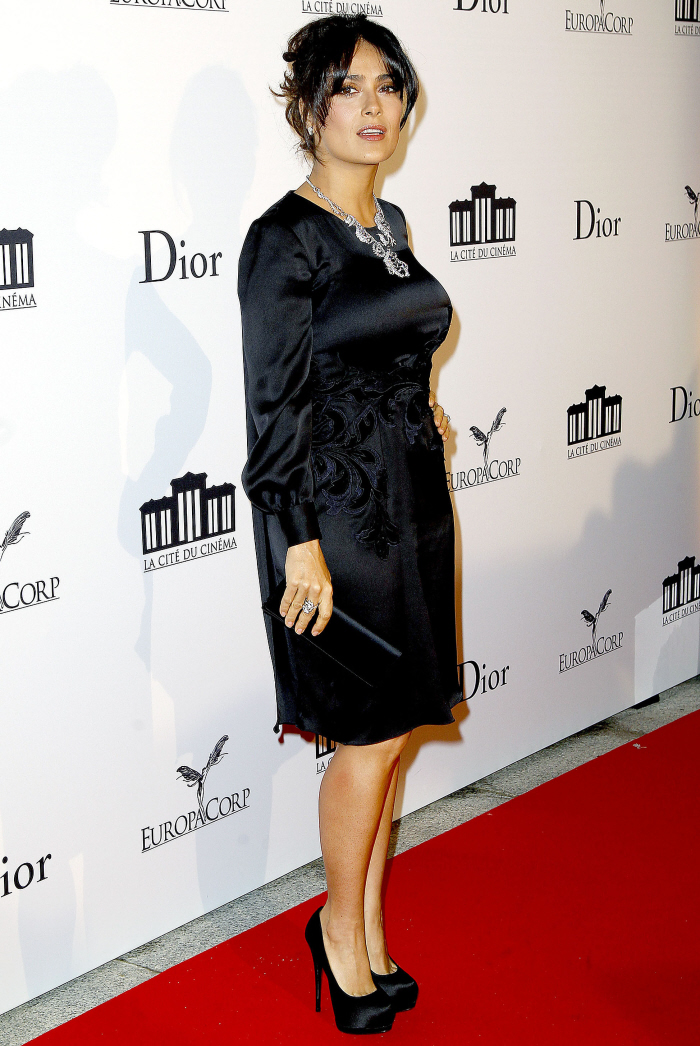 Photos courtesy of More Mag, WENN.