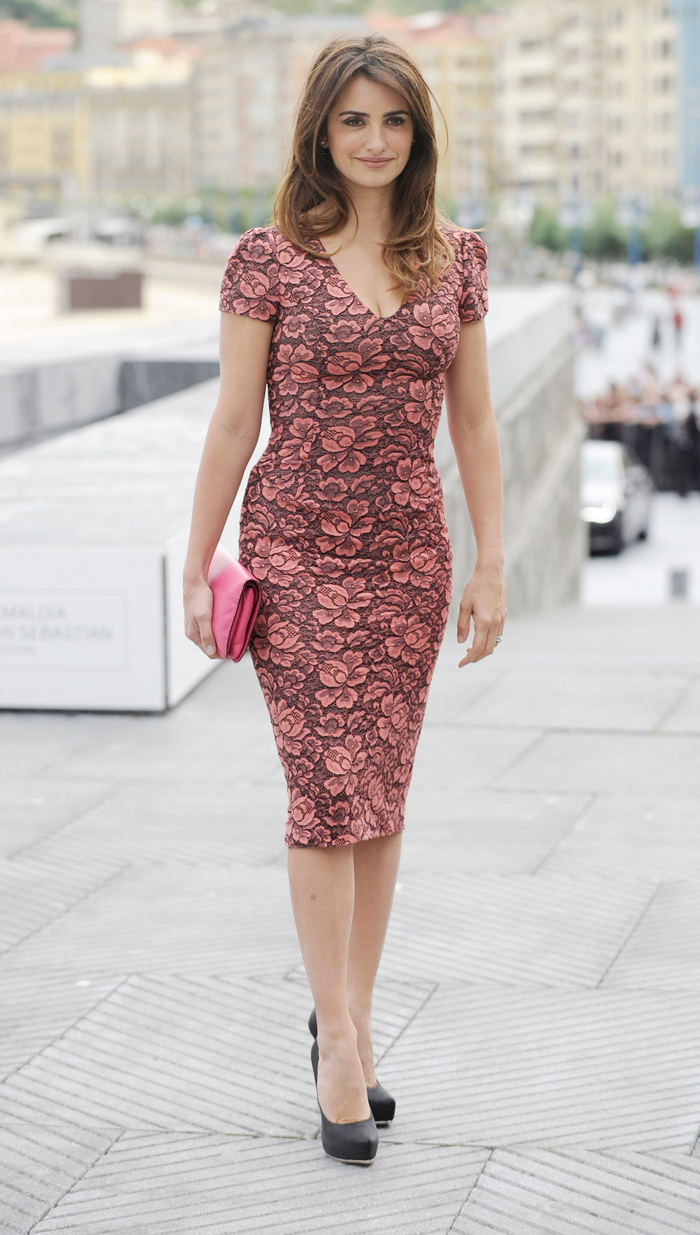 Here's some photos of Penelope Cruz at the San Sebastian film festival photocall for Venuto al Mondo. She wore both a dress and a cardigan pantset (shown belowl) by L'Wren Scott and paired black Ferragamo pumps with each of the outfits. The dress, which is far too feminine for my own tastes with all of that mauve floral print, looked spectacular on Penelope. Other than the fact that she can pull off nearly any outfit, I mostly envy her gorgeous hair. Bitch has perfect highlights.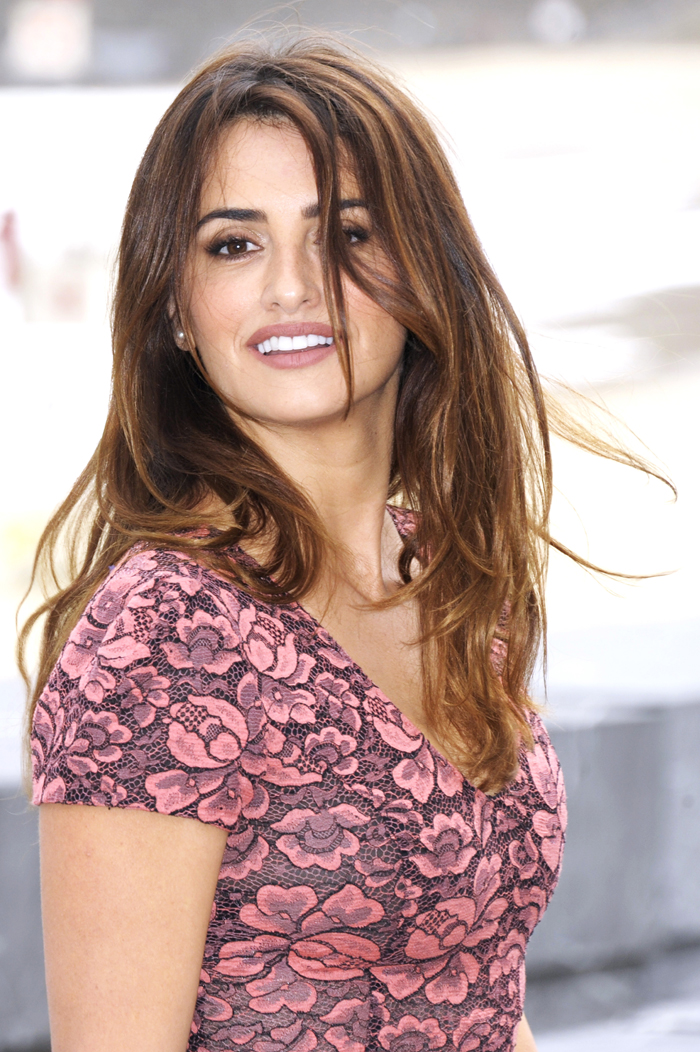 In Venuto al Mondo, Penelope plays an Italian woman (really?), Gemma, who is unable to bear children. In an interview with the Guardian, she says her own experience in becoming a mother at age 37 helped prepare her for Gemma's experiences. Penelope was also still nursing her and sexy beast Javier Bardem's son, Leo, while she shot this movie, which made the situation quite interesting when her character held newborn babies. Here are some excerpts: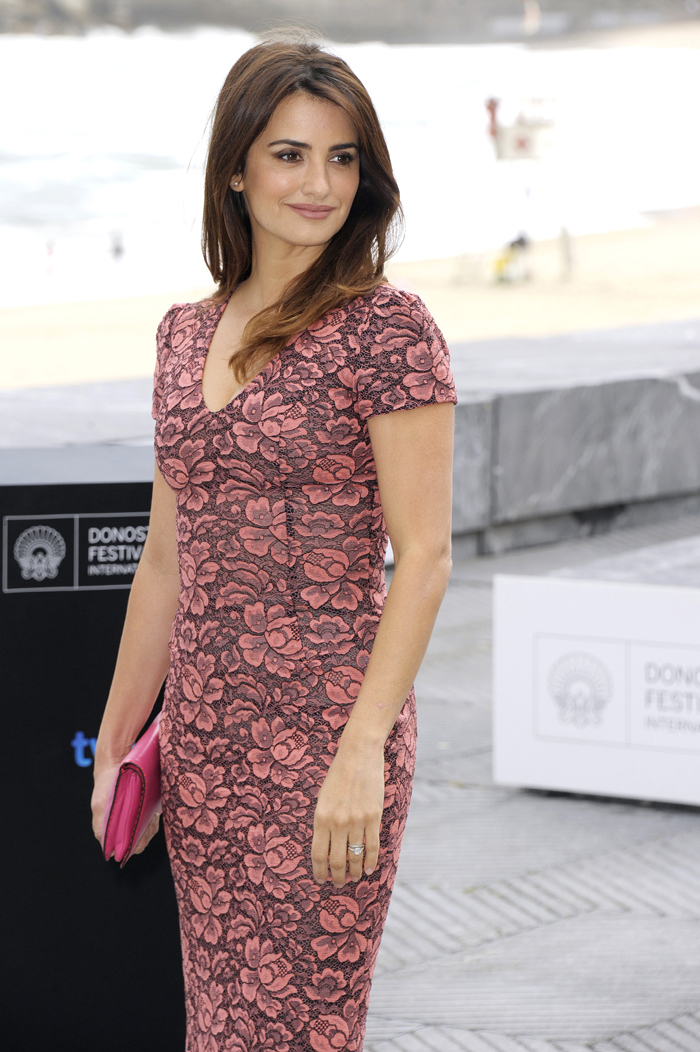 On her character "I think this movie is homage to all women, a homage to motherhood. It's a homage to that relationship of mother and child. A woman that doesn't want children obviously can be happy without children. But one that wants to have children that much … it's very difficult for her to be happy. Of course I understood all that before I became a mother. But after you give birth you understand in a much deeper way what Gemma was missing."

Interacting with set babies while she was still nursing: "Some of these babies were only a week old. And so they were smelling me and that made them want to eat. But I was playing a woman who couldn't feed because she hadn't given birth! That created a very strange but alive dynamic between me and those babies. You cannot learn something like that. And this film is full of moments that could not be planned."

On life as a working mother: "More and more I try to be more picky with my selection. I am now able to choose the work I do, which I don't take for granted."
[From Guardian]
It's nice to hear a Hollywood mom acknowledge that not every woman lives to be a mother. I certainly cannot identify with the Jennifer Garner school of thought that dictates there is "no deeper want for a woman than to be a mother." Even though I do have a child, I honestly never planned to become a parent (it was one of those "happy accidents"), and I don't understand the yearning to have more children. Things are just fine for me with one child, and she is my world, but I suspect I'd have been just fine without having a kid too. Don't tell my daughter I said that though!
Back to the Penelope's fashion — I really dig this black-and-white cardigan with these cropped black pants, and this look is even better than the dress. She's so beautiful. Javier is a very lucky man!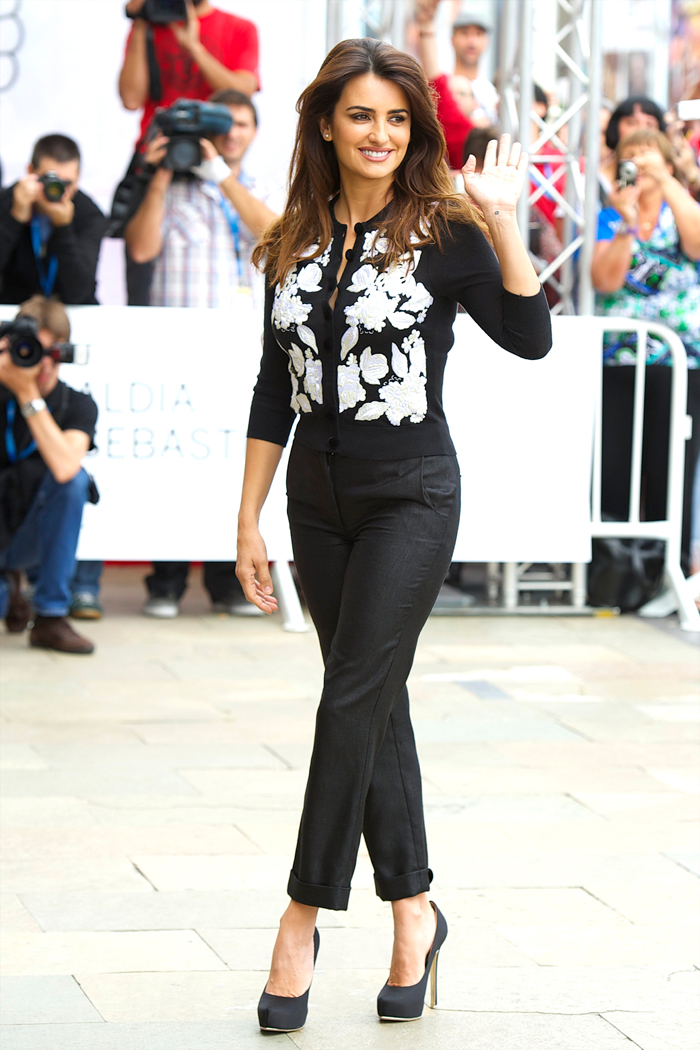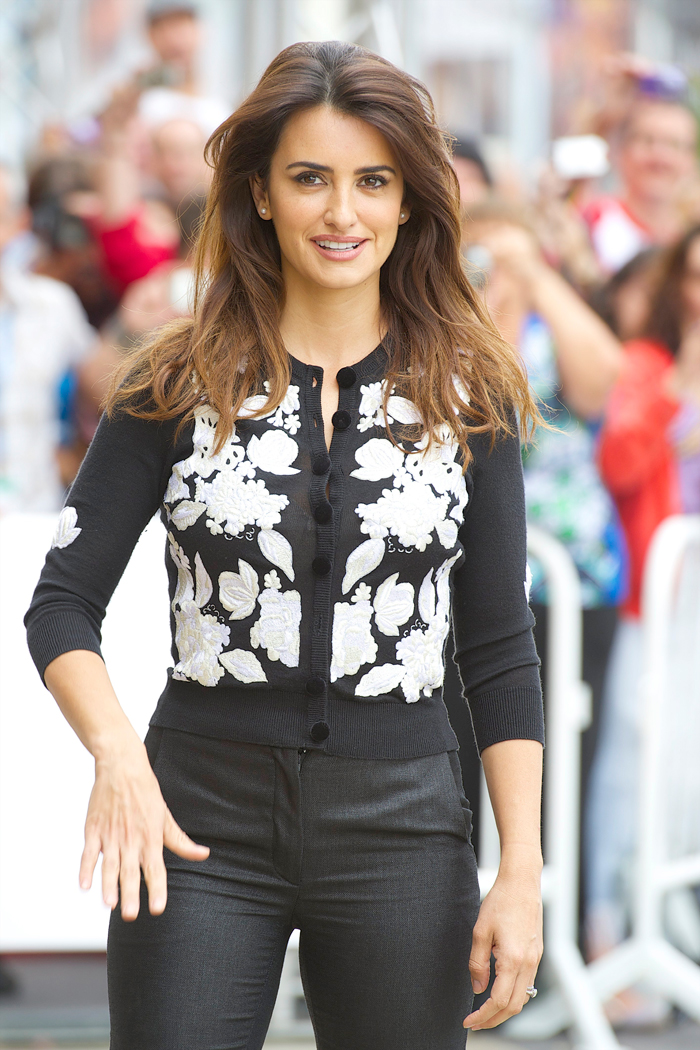 Photos courtesy of WENN