I'm starting to believe that Kelsey Grammer is obsessed with his ex-wife, Camille. That would explain why he talks about her in every single interview and continues to go over the details of their split over two and a half years ago. The guy needs to move on, but he's harping on it for whatever reason: a psychological need, an urge for publicity or maybe an annoying combination of both.
Anyway Kelsey was a guest on The Anderson Cooper show recently and his full interview airs today. He got talking about his favorite subject, Camille, and instead of apologizing to Camille for making her go to the Tony Awards with him before he broke up with her unceremoniously, after his mistress had been living with him for several months, he made it sound like he was doing her a favor. He did admit he made a mistake, but he never said Camille's name and he apologized to his mistress more than to Camille. Here are some details from the interview:
Anderson: I've got to ask you one question and I don't want to dwell on this but I was a big Real Housewives watcher. Did you ever regret any of those scenes you were in? Because some of them were very awkward like when Camille went and visited you backstage there was this really awkward scene and I felt for you in that scene. I wondered if that was one of those things, you know what I regret the cameras being there.
Kelsey: Yeah, yeah. Oh sure. Well thanks. I was trying to pretend things were normal for the sake of letting her have that moment for the sake of somehow letting her have that moment. It was just ill advised. It was the wrong decision and I should have come home from England when I first met Kayte and just said, 'Listen I've met somebody and this hasn't been working for a long time.' I regret not doing that. I thought I could do something nice, some parting thing and so it was very painful and uncomfortable. It was uncomfortable for Kayte, it was uncomfortable for all of us.

Anderson: Is there anything you've done in your life that you now look back on and regret? That was one of the Twitter questions.
Kelsey: Ooh, boy. There is a ton of things actually that I do regret but I can't spend my life apologizing. There are several things I regret. I regret that I didn't spend more time with my daughter Greer. I regret that I didn't tell Kayte I love her as often as I should but I'm still working on it so it's okay. We make mistakes in life hopefully with people that know how to forgive. There is an old Chekhov saying, since we are forgiven it's foolish if you can not forgive.
[Received via e-mail from The Anderson Cooper show]
Kelsey bugs me so much with his excuses and justifications, but at least he knows on some level that what he did was wrong. He'll probably never grasp what a total a-hole he was, since he continues to be one.
The Anderson Cooper show sent us more details from Kelsey's interview, and there's a real gem when he discusses the tattoo of his new wife's name, Kayte, he got on his hip. He admitted it was Kayte's idea (which he's said before) but as for whether Kayte would ever get Kelsey's name tattooed on her body, Kelsey only said "she's thinking about it now," and that "she wants to a white one that's sort of clear, very subtle." Do you think this golddigger has a whole game plan worked out and that she's going to dump Kelsey in a couple of years? I do, at least I'm hoping.
Update: Camille has responded to this, and to the many other recent interviews Kelsey has done about her. She's shown at lot of restraint in my opinion. She told Radar:
"Kelsey and I shared a life together and have two beautiful children together, and I just wish he would stop the constant barrage of negativity towards me as it's bad for our children and our respective families. I would hope that Kelsey would say something positive about our life together, so we can be amicable. I have absolutely no ill will towards Kelsey, I keep focused on what is ahead and I don't look back. I have happy memories about my time with Kelsey, yes, there were sad times, but I focus on the positive times for the sake of our children. I'm just not a negative person."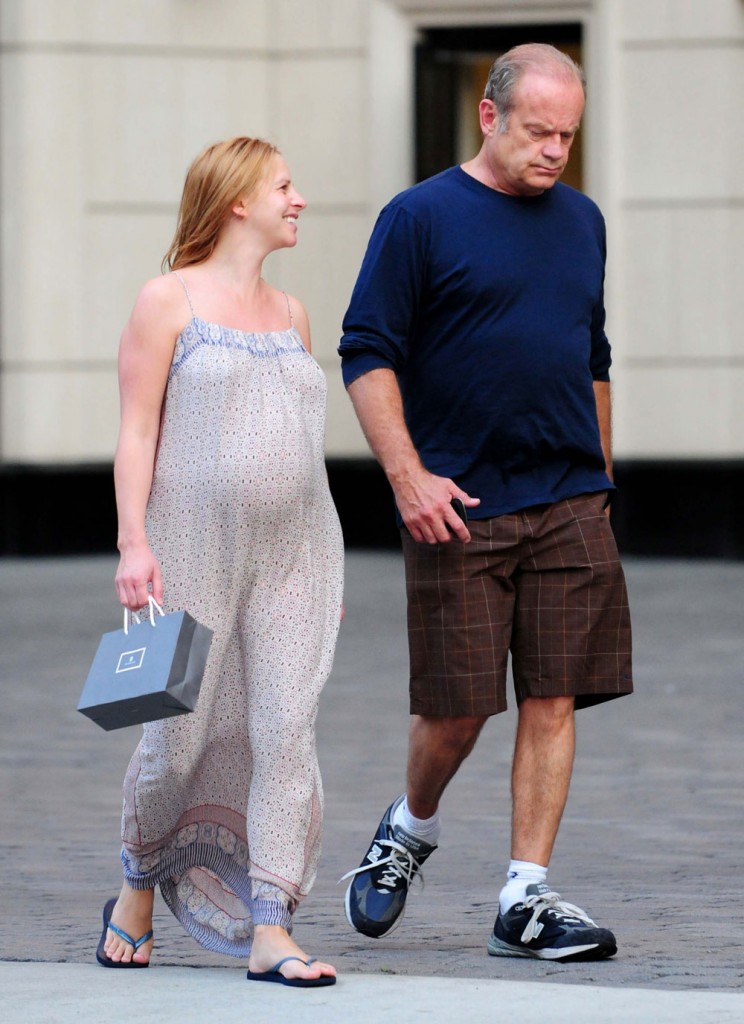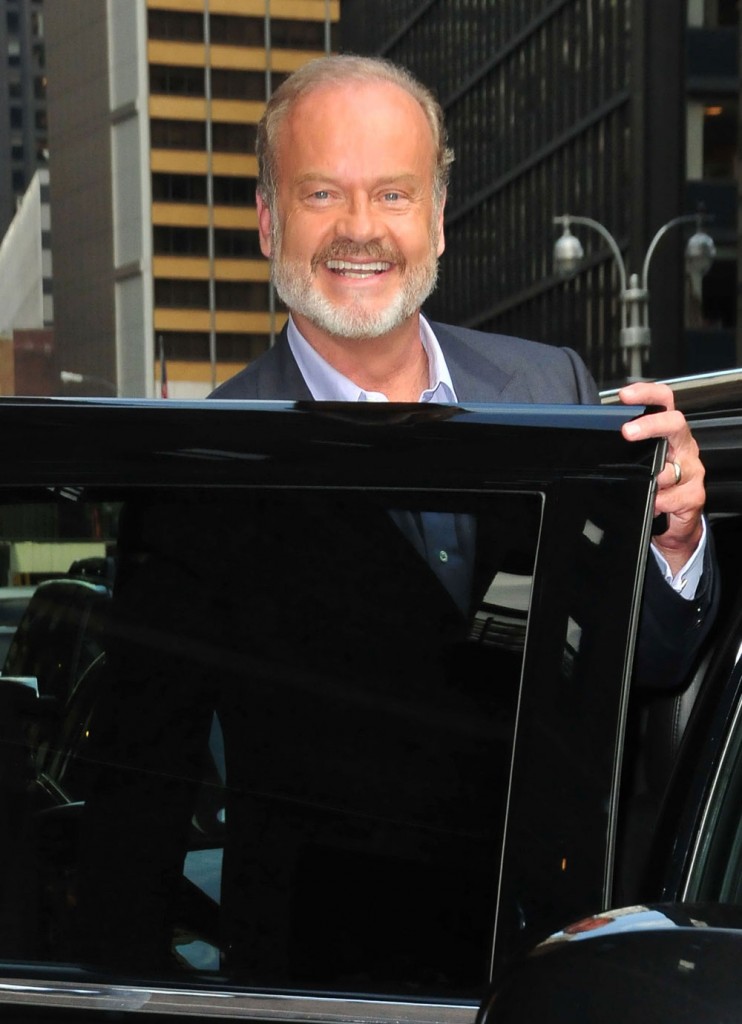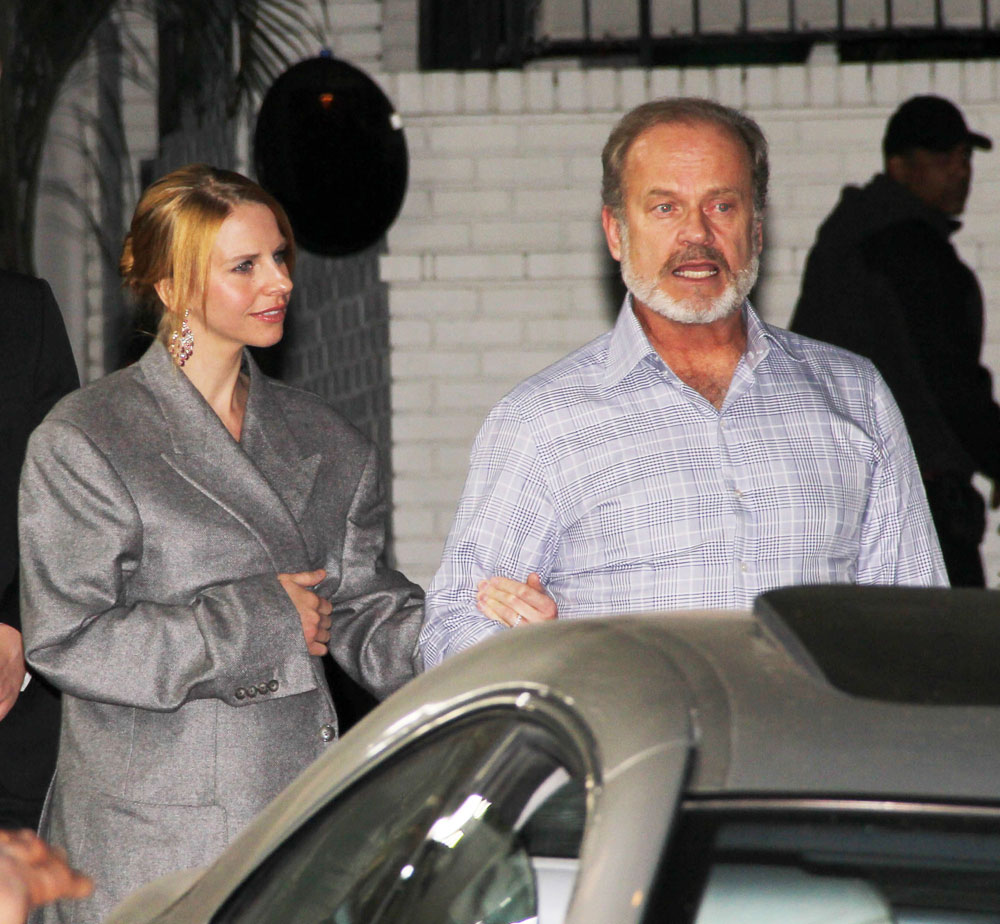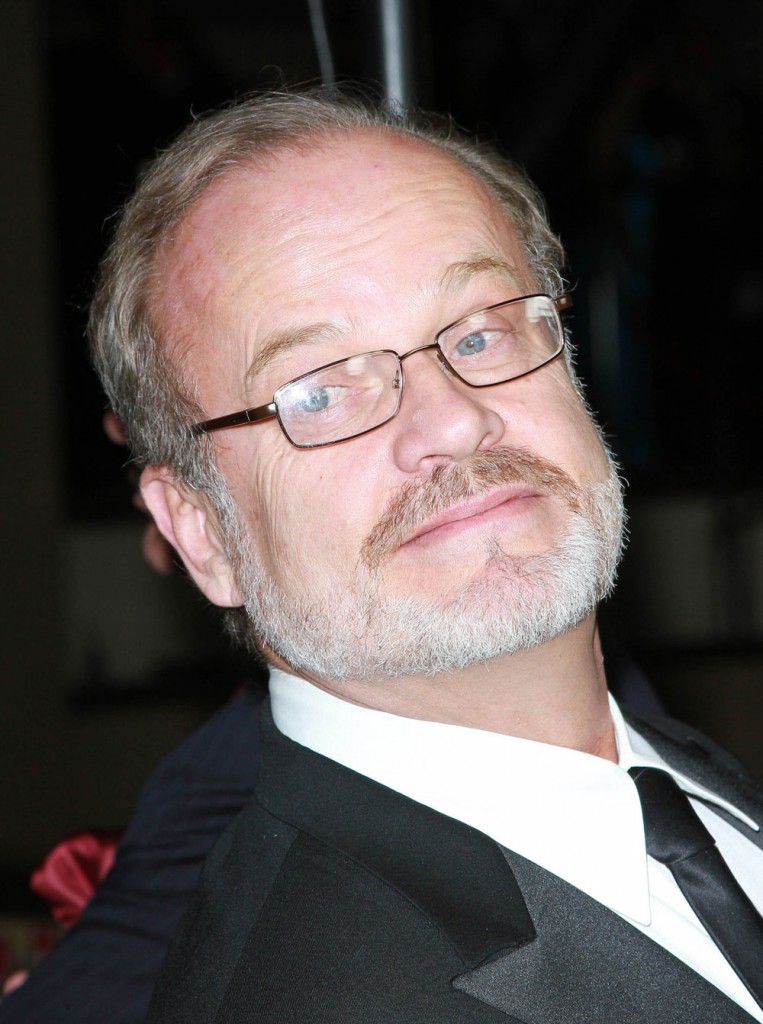 Kelsey is shown in January, July and August. Credit: WENN.com and FameFlynet