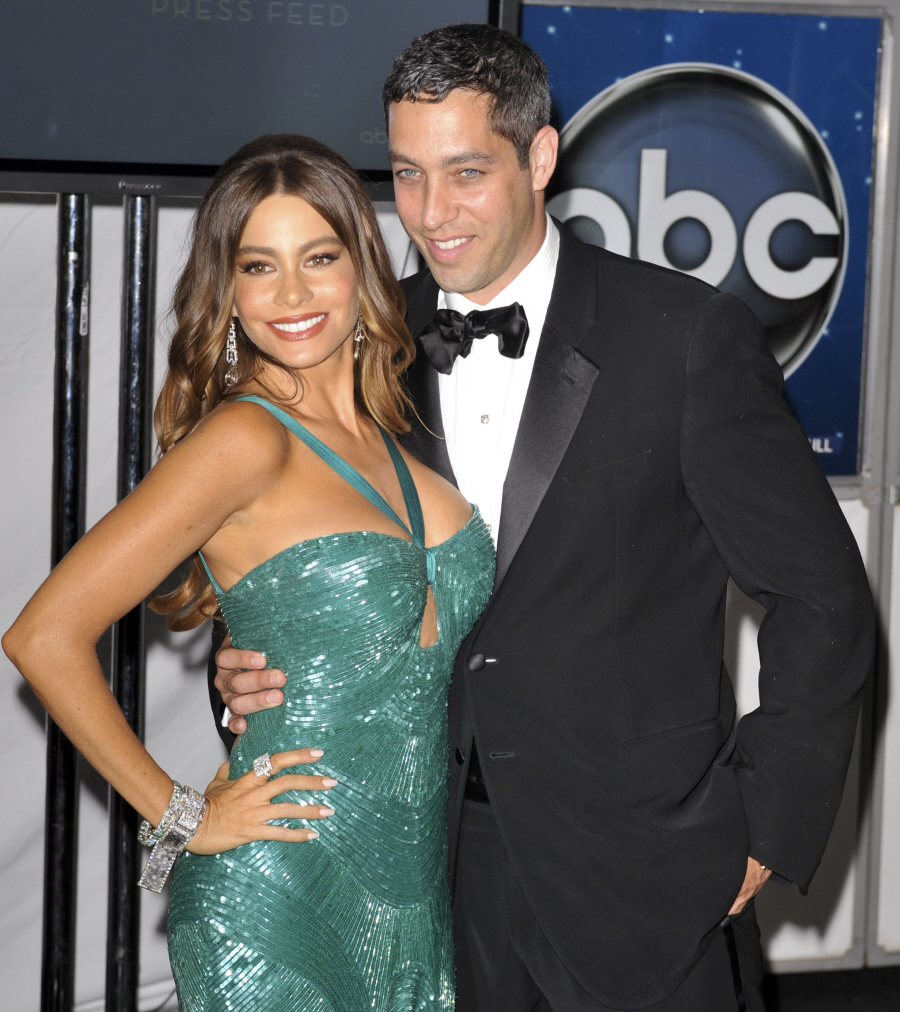 This story was in Page Six yesterday, and I saved the story and I thought about writing about it, but I wondered if maybe I was imagining things, like I was the only one who thought (and continues to think) that Sofia Vergara's boyfriend-and-now-fiancé Nick Loeb is one shady d-bag. Obviously, I still think he's kind of shady because I'm still wondering about those reports claiming Loeb is a sex addict who loves hookers and cocaine. And now I think he's kind of a rude d-bag because of this Page Six story. But once again, I feel like I'm the only one ringing the Douchebag Alarm on this one… why isn't anyone else talking about how shady this dude is?
Sofia Vergara got no help from sulky fiancé Nick Loeb when she suffered a wardrobe malfunction during Sunday night's Emmy Awards. When the "Modern Family" actress' sexy curves burst out of the back of her sparkling emerald Zuhair Murad dress as its zip popped, she tweeted a picture of her exposed booty saying, "Yes!!!! This happend 20 min before we won!!!!"

Backstage, things weren't so lighthearted. According to a source, a frantic Vergara came storming through the halls with an entourage as she covered herself in Loeb's jacket. "Someone in the front was screaming 'Wardrobe! Wardrobe!' and she was frantic and in tears," says the spy. "Nick was trailing in the back looking annoyed."

Loeb, the son of John Loeb Jr., who served President Ronald Reagan as ambassador to Denmark, was overheard saying, "Ugh, I need to smoke a cigarette. Her dress got stuck on the seat and made a huge rip. Her whole [bleep]ing ass was sticking out."

Continues the spy: "He was just annoyed that she pulled them from the audience. He was huffing and puffing, and while she was getting pinned and sewn back in by a wardrobe assistant saying, 'Let's go Sofia!!,' he didn't say anything to comfort her."

Once the dress drama was over, Vergara and Loeb seemed harmonious again as they hit the Emmy parties, where this time she stayed inside her sexy dress.
You can see the photo that Sofia Vergara tweeted here – her dress really did split in the back, and she was showing a lot of butt crack… but at least she was wearing a thong? Sidenote: I wish my butt looked that cute in an emergency. Anyway, I'm not saying that Sofia should demand that Nick Loeb protect that ass like his life depends on it, or that he treat a woman's wardrobe malfunction like an epic drama… but at least show a little more concern than this, right?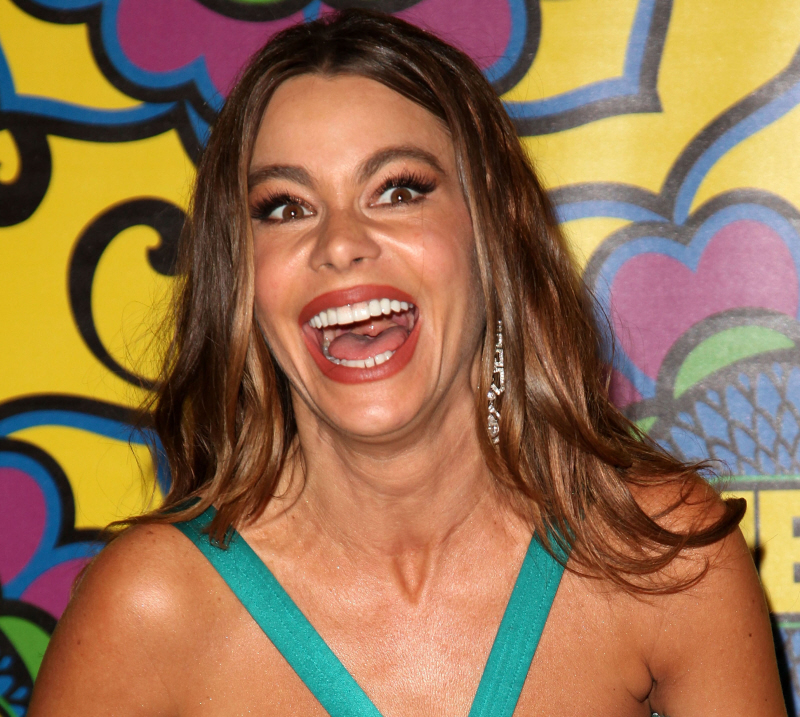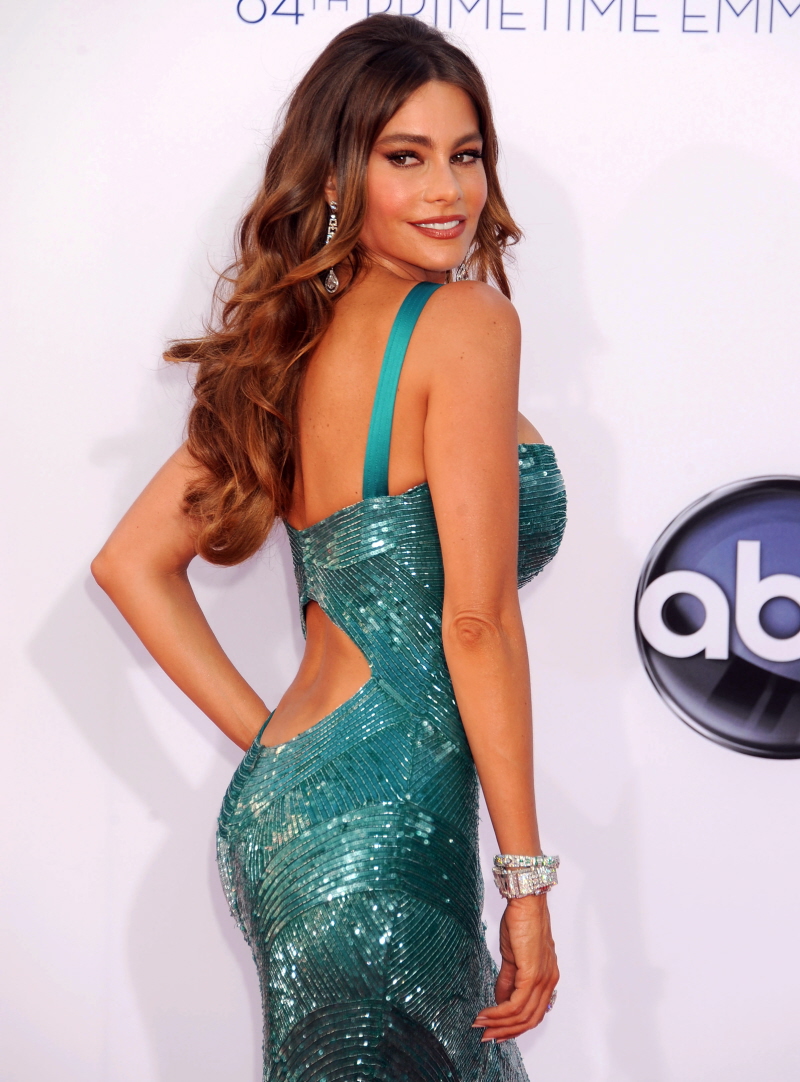 Photos courtesy of WENN.