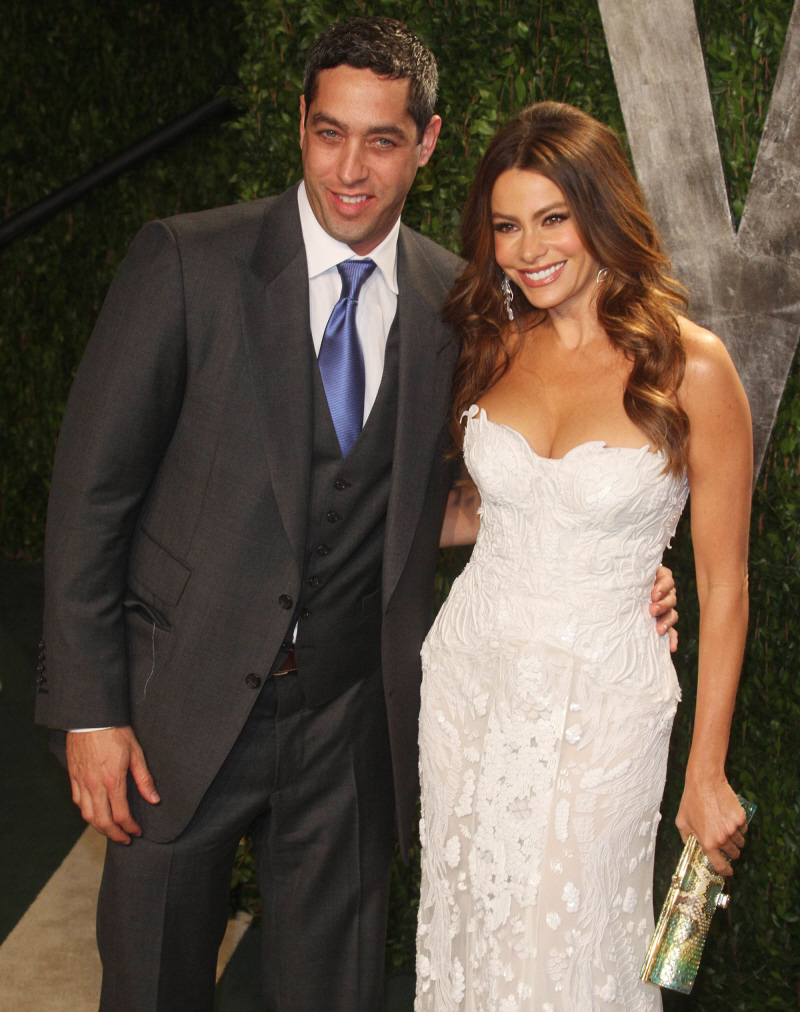 I might have completely misread Sofia Vergara and Nick Loeb's now on-again relationship. My take - which almost none of you read – was that Sofia was not and is not interest in "settling down" and becoming Mrs. Loeb, and that was why they broke up. I also thought that no dude in his right mind is really going to give up having sex with Sofia Vergara, so Nick came begging for a second chance. As I said, I might have been reading it the wrong way, though. The National Enquirer (via The Mail) has another theory: they claim that Nick Loeb is a sex addict, a recreational cocaine user, and a frequent user of prostitutes. Let me just put Loeb's denial up top before we get to all of the dirty stuff:
Sofia Vergara's on-again boyfriend Nick Loeb is firing back at a wild report which claims he engaged in cocaine-fueled orgies with prostitutes while dating the Colombian stunner. Two prostitutes told the National Enquirer they had slept with Loeb, with one — named "Bianca" — saying: "He'll party with anywhere from two to five girls, usually in luxury hotel penthouses, with porn playing on all the TVs, lines of cocaine laid out and liquor flowing like water."

But furious Loeb — who still harbors political aspirations after flirting with a US Senate run last year — told us in a statement: "I am mortified that false illicit behavior has been attributed to me. It's hurtful and unfair. My first priority is to protect the people I love, and I hope they are not impacted by these lies and irresponsible reports."

Sources tell us Onion Crunch baron Loeb is now considering legal recourse.
So… it will be interesting to see if Loeb sues The Enquirer. For now, I'm going to discuss the allegations leveled against him and I'll just throw up a giant "ALLEGEDLY":
They split last month after reportedly constantly fighting. And now there may be a reason behind the arguments, as it has been reported that Sofia Vergara's ex-boyfriend Nick Loeb has been hiding a secret. The National Enquirer claims that the Modern Family star's wealthy businessman beau is a 'sex addict' who regularly indulges in multiple-partner cocaine-fuelled orgies.

Two prostitutes came forward to the publication and alleged that they have both had 'intimate encounters' with Nick. A woman, who goes by the name of 'Cindy' told the magazine that Sofia had no idea that Loeb was cheating on her.

'Sofia's in the dark!' she said. 'Nick was willing to risk his future with Sofia for his own selfish pleasure.'

The second woman Bianca believes that Nick is addicted to sex. 'I think Nick is definitely a sex addict,' she said. 'He just can't get enough. He'll party with anywhere from two to five girls, usually in luxury hotel penthouses, with porn playing on all the TVs, lines of cocaine laid out and liquor flowing like water.'

Bianca claims that Nick takes Viagra and provides the girls with Ecstasy tablets to ensure that they have a good time.

'He takes large doses of Viagra and provides sex toys, lingerie and drugs, including Ecstacy. He doesn't use it but he likes the girls to take it because he believes it makes them enjoy sex more. His favourite thing is to watch two women make love while he has sex with another girl.'

According to Bianca, Nick told her that Sofia wasn't into the same things as he was when it came to the bedroom, and that is why he turned to sex workers.

'When I asked Nick about his sex life with Sofia he said, "She's not into what I like,"' Bianca told the magazine. 'He told me "Sofia won't even talk about it."'

Nick's racy behaviour doesn't apparently just stop there. The aspiring politician also reportedly likes to visit strip clubs, according to the publication. There, he allegedly pick up girls, pays them $1,000 and takes them home. In Facebook and phone messages obtained by the National Enquirer, Nick allegedly tried to set-up sex up sex parties with Bianca, but once said he couldn't interact because Sofia would check his phone. The women allege that Nick was once nearly caught out by the Modern Family star when she called during one of his parties.

'Sofia would call in the middle of an orgy,' Cindy told the magazine. 'Nick would grab his cell phone and bolt. When he got back, I asked, "Does Sofia know what you're doing?" He said, "No way! She'd kill me."'
There's some stuff about how Sofia is in the dark about all of these alleged activities. I'm not sure what to think – I haven't read the full story at The Enquirer yet, but I'll be reading it this afternoon. The Enquirer does some sex scandal coverage really well – remember Tiger Woods? Remember John Edwards? And considering they're going after Nick Loeb, a man with ties to Hollywood AND Washington, I think the Enquirer would really try to get double and triple confirmation on a lot of these allegations. What I'm saying is this report (or parts of this report) could possibly be true. Allegedly.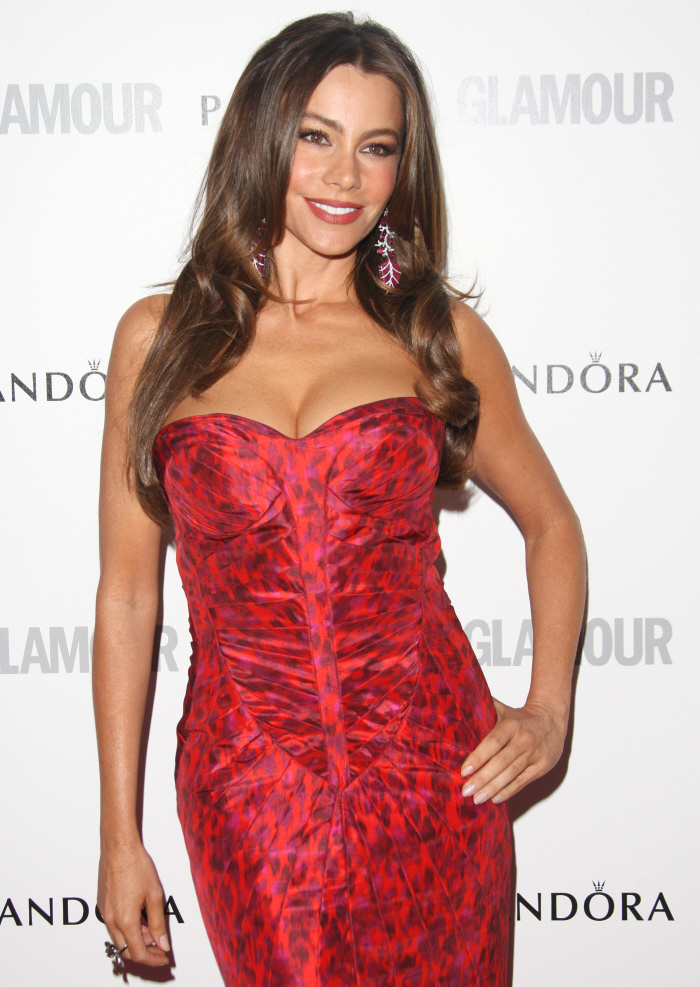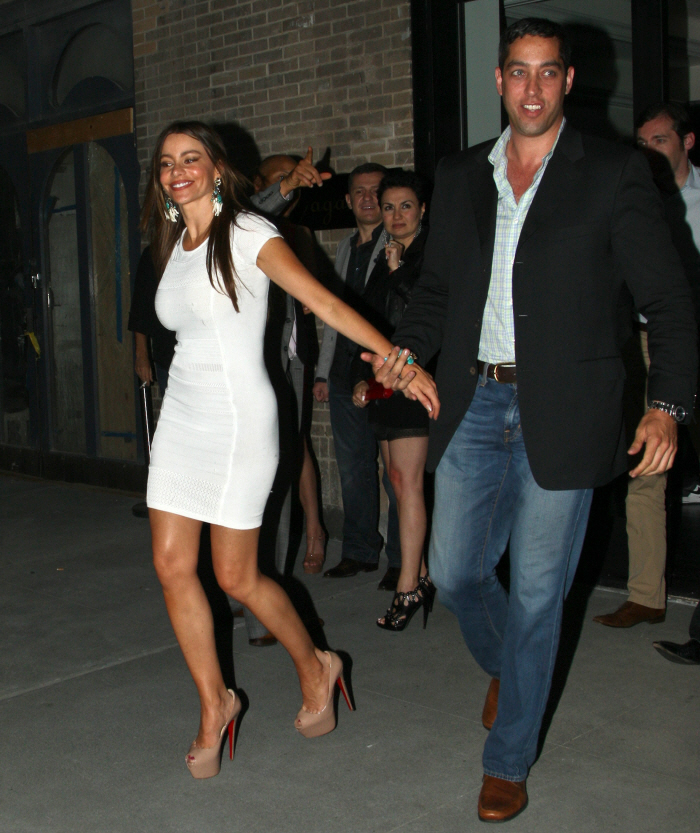 Photos courtesy of WENN.