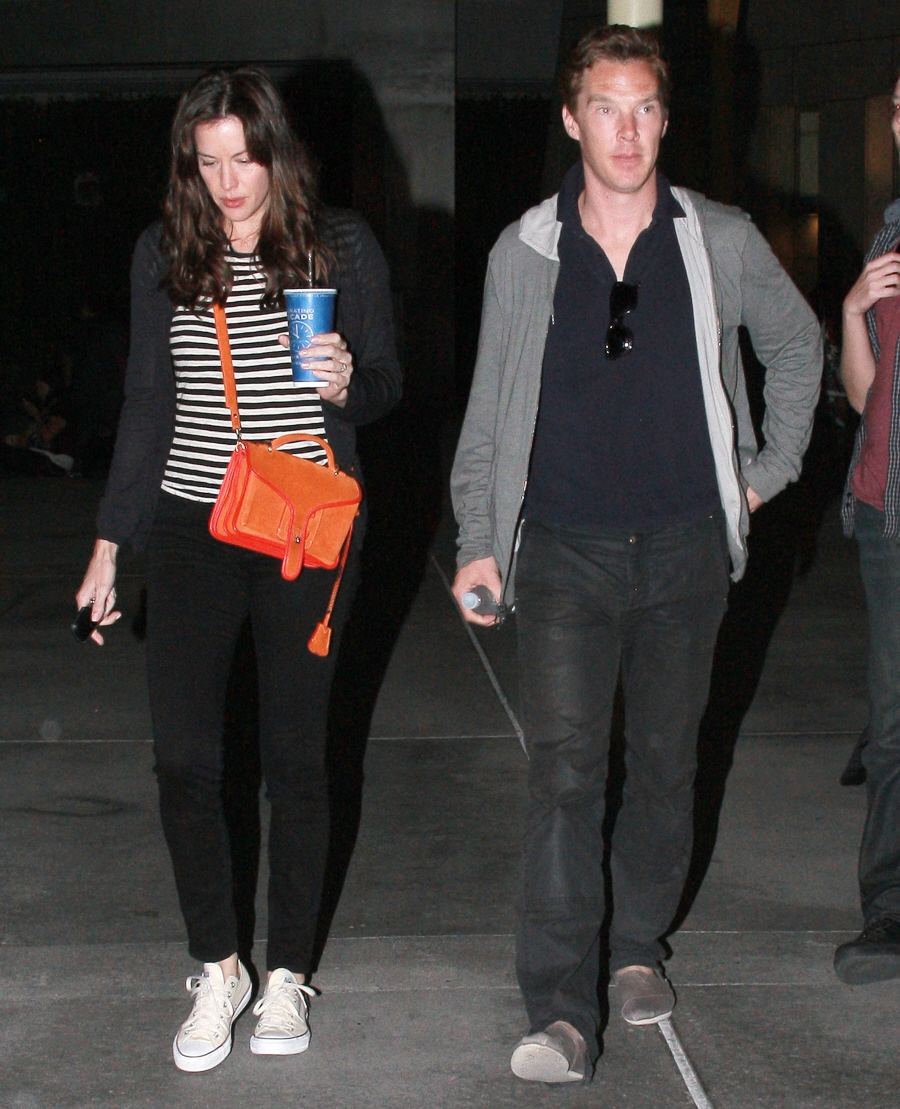 OMG! Benedict Cumberbatch is dating… Liv Tyler?!? Benedict and Liv are seen here, in these photos, leaving a movie in LA. Is this a date? I thought she was based in New York? I thought he was based in London? Well, Cumberbatch was in LA over the weekend for the Emmys (Sherlock got shut out, which sucks because it's an awesome show). I guess he decided to stay in town to get some Liv Tyler action? I have to wonder how recent this coupling is… Benedict has been saying in interviews that he's single – he's been saying that for months. Are they old friends who found each other anew? Have they been dating on the downlow for months? I really need to know.
I understand that Cumby isn't everyone's taste. That's fine. My Cumby Love is not like my Fassy Love. Like, I feel the need to ensure that everyone realizes their own personal Michael Fassbender Obsession. But my thing for Cumby is much more private and personal, although I recently sent CB the DVDs of Sherlock's first two seasons, and now she's somewhat obsessed too. CB really likes this pairing because she likes Liv Tyler a lot. But I think Liv is kind of… meh. She's not actively bad or anything, and I like how low-key she is, and I like that Cumberbatch doesn't have any issue with dating a single mom too. But I'm just not that into her.
What if they got married? What if Cumberbatch was related through marriage to Steven Tyler?!? OMG.
PS… WTF are those things on Cumby's feet?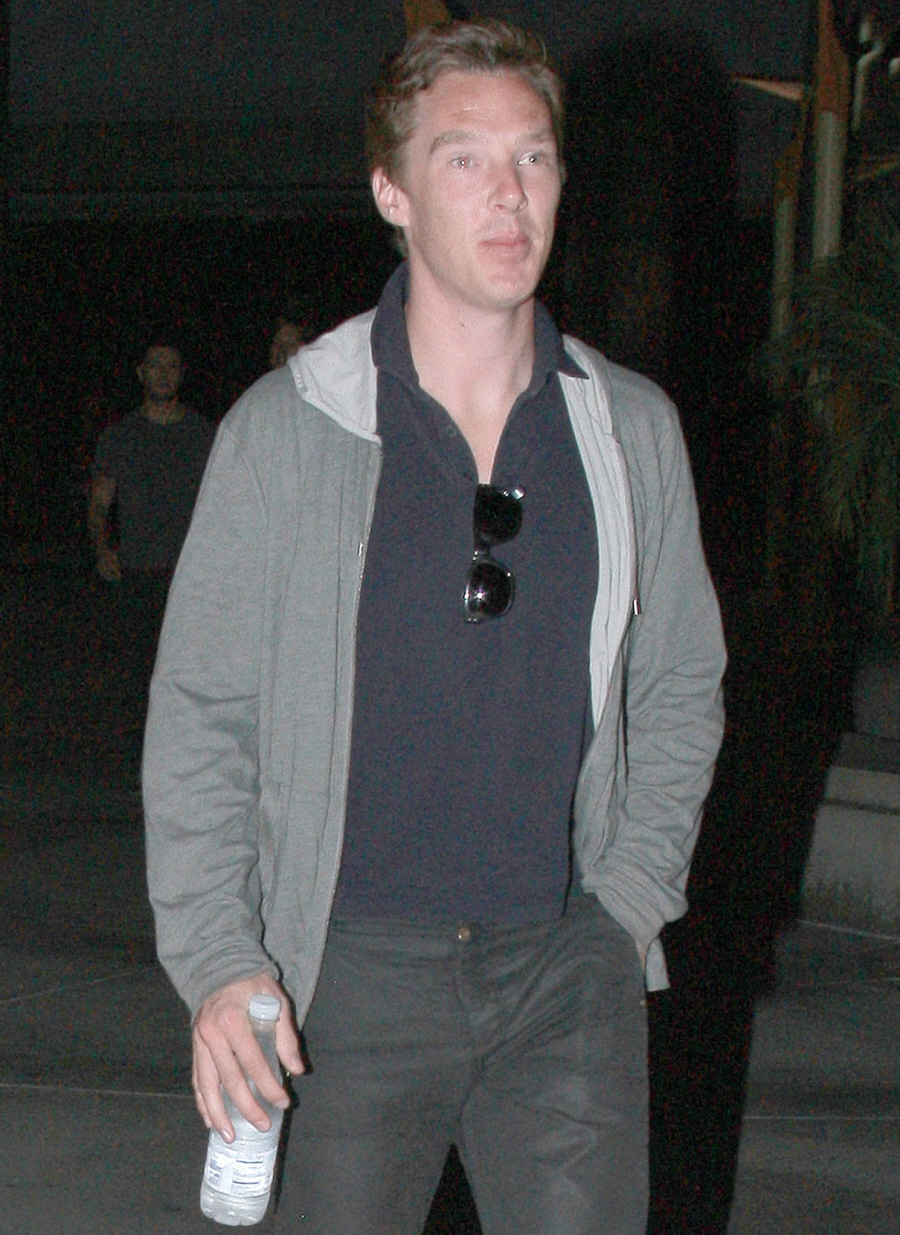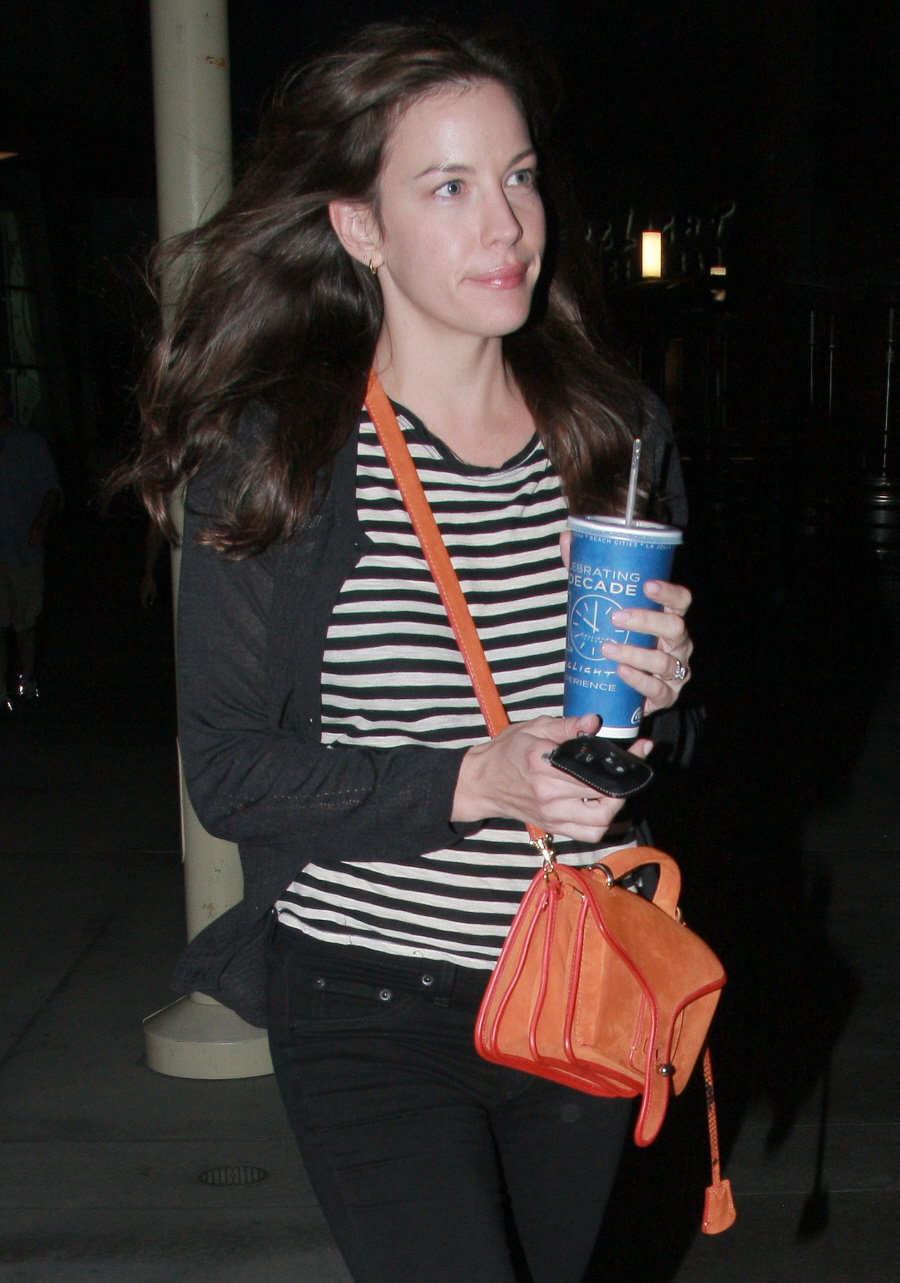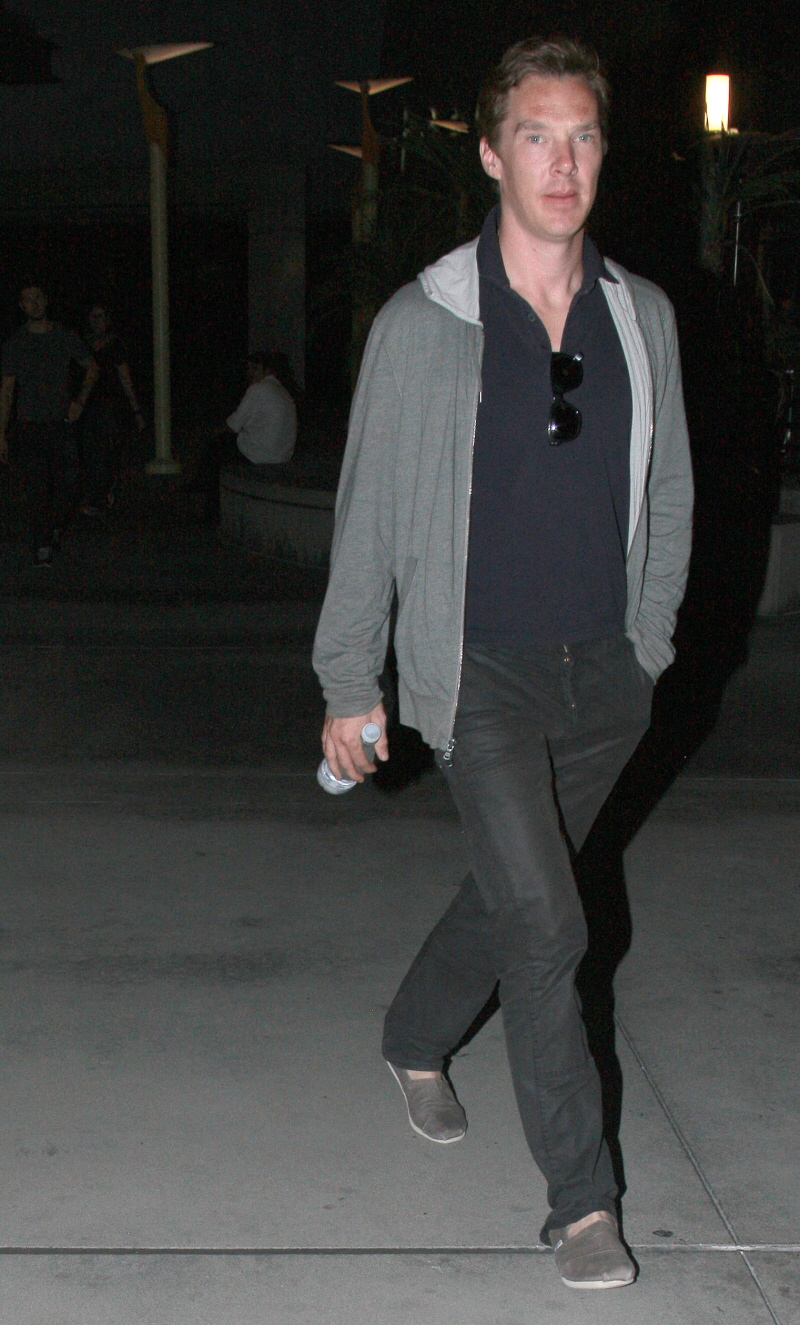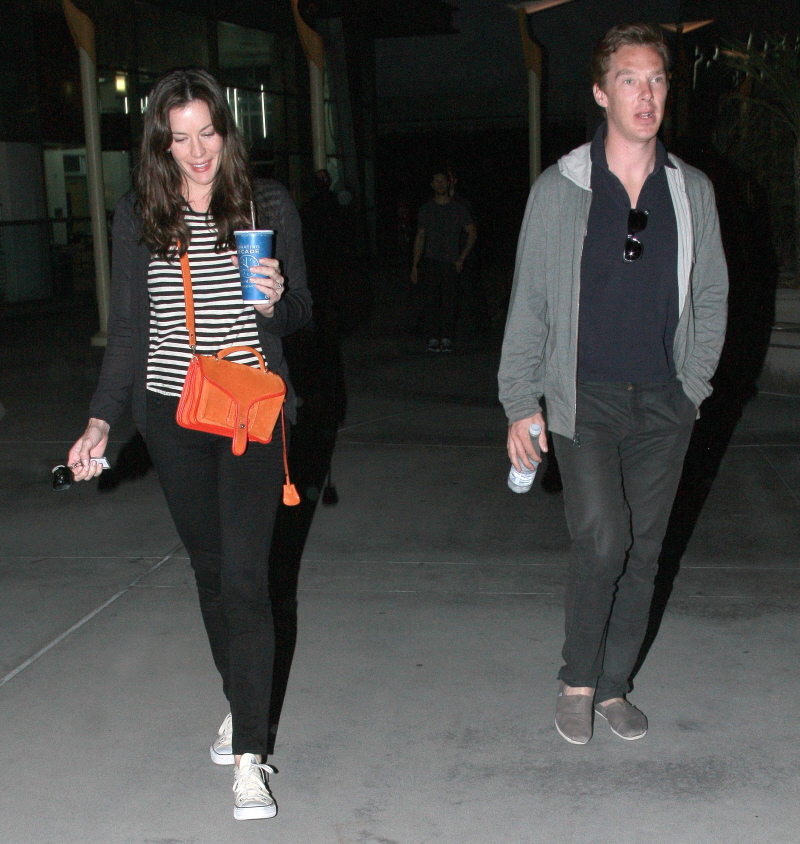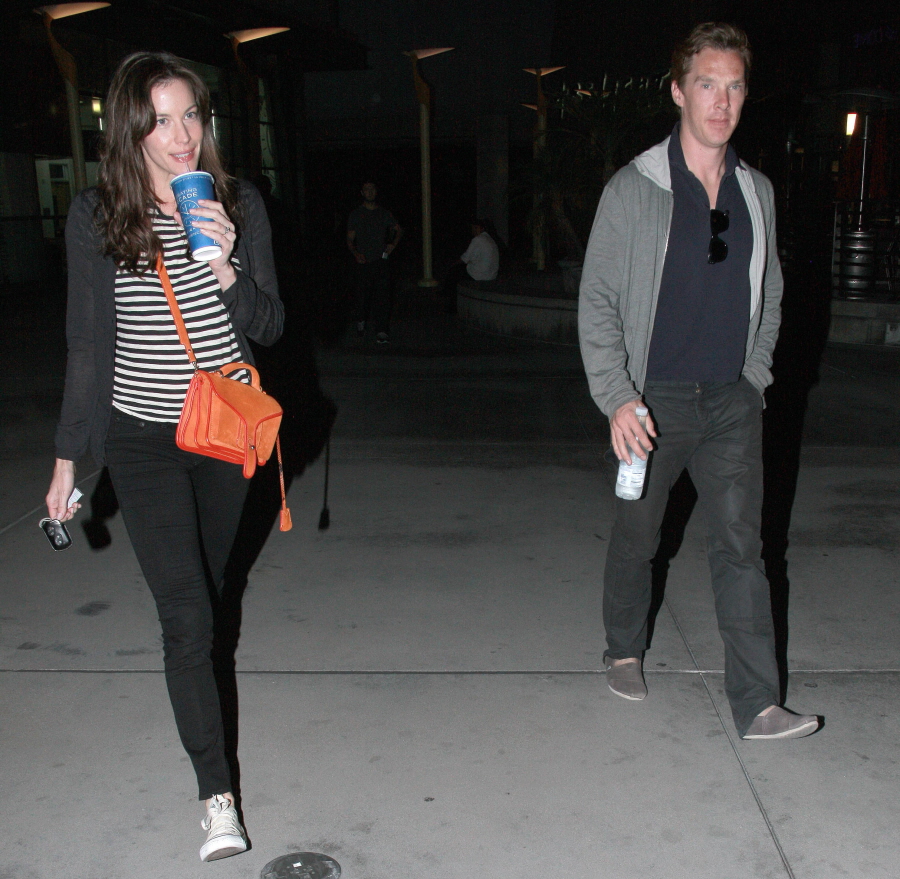 Photos courtesy of Fame/Flynet.