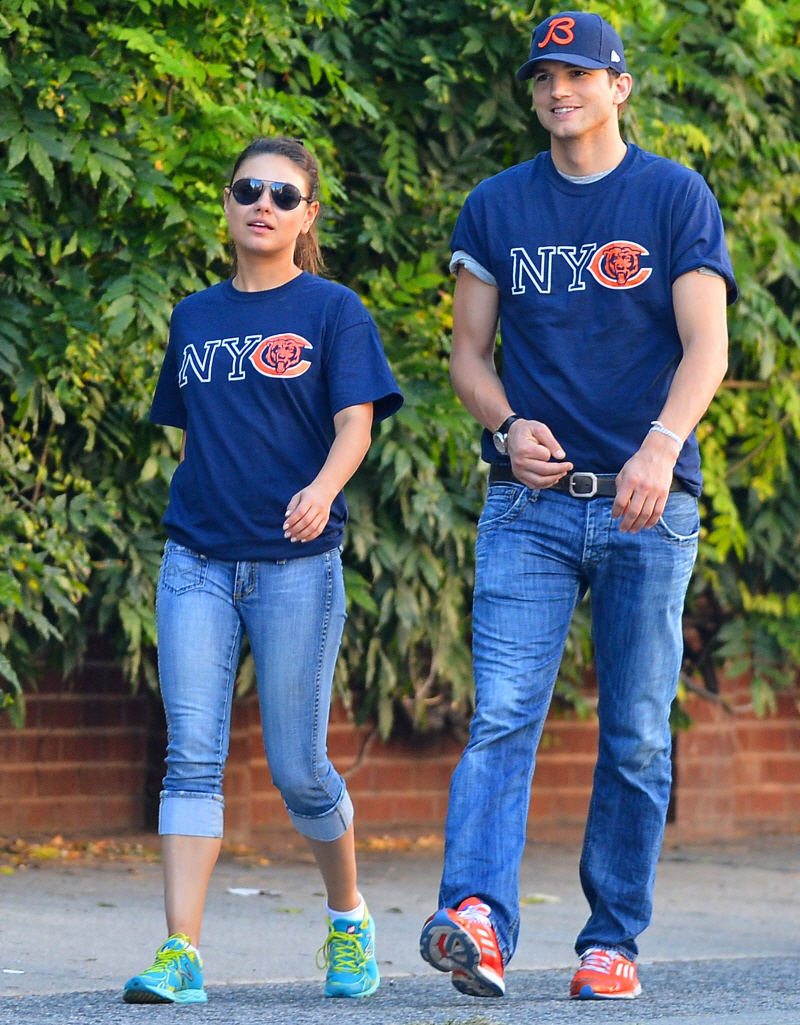 Mila Kunis and Ashton Kutcher are in the midst of a full-fledged relationship, much to everyone's shock. I mean, seriously, how has Ashton Kutcher not f—ked this up yet? Is an old dog capable of learning a new trick? Apparently. Anyway, I kind of figured that Ashton would give up on Kabbalah now that he's no longer with Demi Moore – Demi was the one who brought Ashton into the "fold" as it is, and I just thought… why would Ashton go back? But Ashton has continued to seek out Kabbalah services after his split with Demi, and now Us Weekly is reporting that Ashton even brought Mila to the Kabbalah Center! Oh, Demi is going to lose it.
Could Mila Kunis, 29, soon be sporting a little red bracelet? Mila accompanied her beau of six months, Ashton Kutcher, to Rosh Hashanah holiday services at the Kabbalah Center in NYC September 18th.

"The men and women are separated, but Ashton always smiled at her," a witness tells Hot Stuff. Afterward, Kutcher, 34 – who joined the sect with Demi Moore in 2003 – "ran to embrace her. They were clapping and praying. She was taking it all in."
[From Us Weekly, print edition]
Here's the thing – Kabbalah is roughly based on the mystical sect of Judaism, although it includes additional practices and has been called a cult. Mila Kunis is Jewish (here are some quotes from Mila on her faith). So it's not like she's completely leaving the flock or anything. If anything, I bet Mila could teach Ashton a thing or two about Judiasm. The couple that prays together…?
Another reason why Ashton might not have left Kabbalah – because apparently a Kabbalah divorce is as easy as saying "we're over." No muss, no fuss, no paperwork? How else do you explain why Demi and Ashton haven't made any kind of move to formalize their split? Because it was never legal.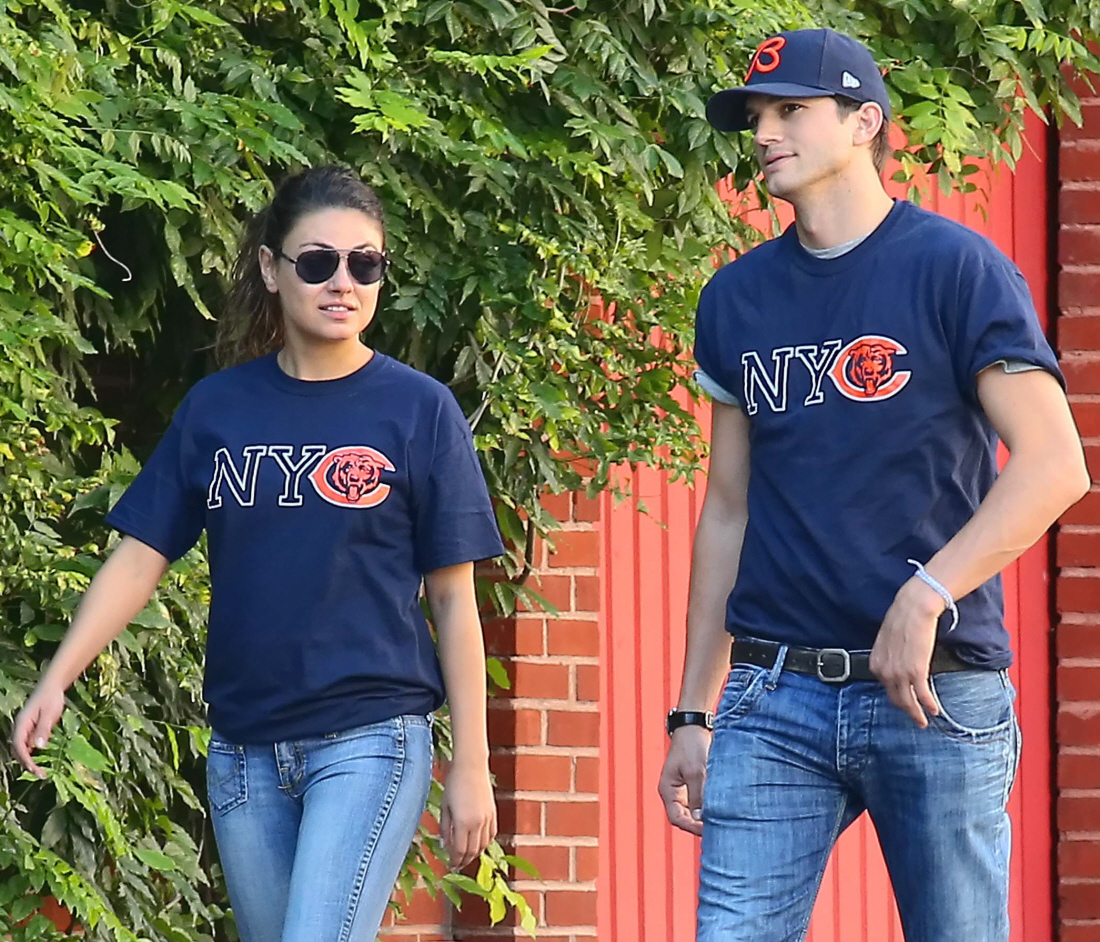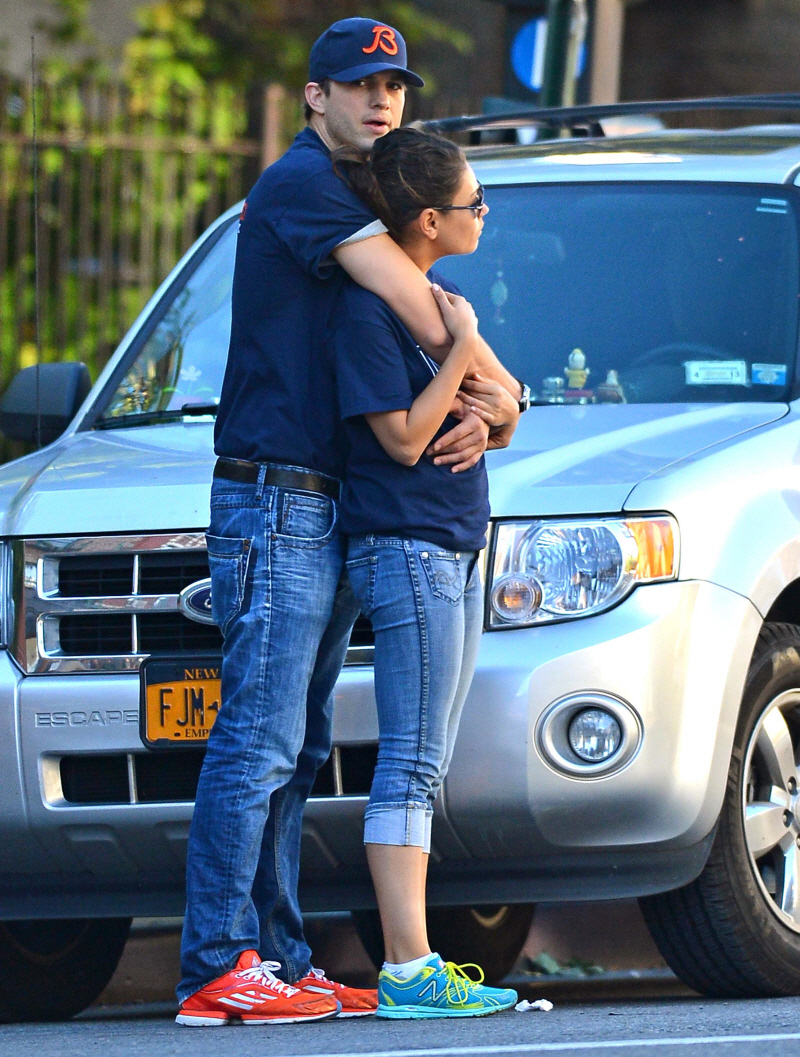 Photos courtesy of Fame/Flynet.