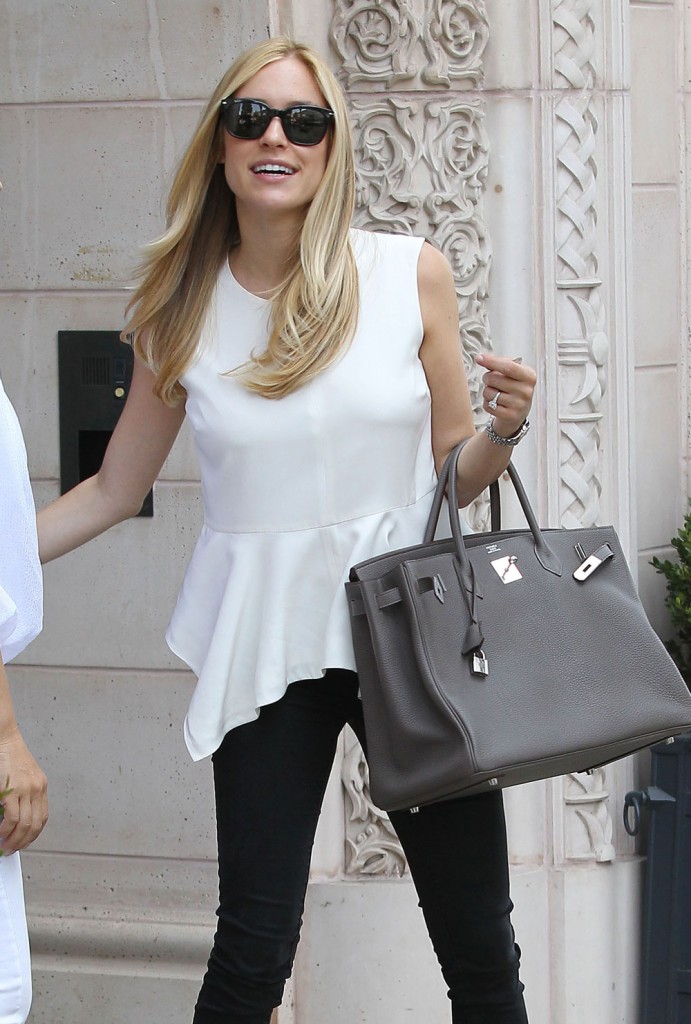 Yesterday, we heard Christina Applegate's stance on moms losing their baby weight as soon as possible after giving birth. Applegate said that it had been two years since she had her kid, that she still hadn't lost all her baby weight, and that "those girls that do, they're spending less time with their kids." As Kaiser mentioned, it sounded like just as much judgement of mom who do lose the weight as is typically given to moms who don't lose the weight. Why can't we all just get along?!
Well here's another semi-celebrity mom who lost their weight a hot second after giving birth, Kristin Cavallari, 25. (I used to confuse her with Stacy Kiebler before Kiebs starting dating Clooney. Kristin used to be on "The Hills".) Kristin had baby Camden, a son, on August 8th. Just seven weeks later and it looks like she's back to her pre-pregnancy weight. She didn't gain much, and she got right back on track. Here's more about her latest photo op and tweets on her workout:
Leaving son Camden, Kristin Cavallari enjoyed a workout outside in Los Angeles on Wednesday. The 25-year-old first-time mom went makeup-free and gave a big smile to photographers as she stretched.

Cavallari showed off her long, lean legs in bright blue capris, but wore a loose-fitting gray shirt on top. The former Hills star also flaunted her gorgeous engagement ring from Camden's dad Jay Cutler.

The 29-year-old Chicago Bears quarterback and Cavallari welcomed their first child together on Aug. 8. The couple became engaged in April 2010, but briefly called off their engagement in November 2011.

Since giving birth, Cavallari has been working hard to shed the baby weight. "Walking uphill on the treadmill to work out this booty," she tweeted Sept. 13. "Bye bye baby weight."
I have a personal story about this. I lost some weight after I had my son from nursing and stuff, but too much was still hanging in there for my taste. It took me a long time to get back to the gym, because I was so exhausted being a new mom and I did want to just hang out with my son all the time, like Applegate. I remember going to a La Leche League meeting and two of the women were bragging about how they'd lost the weight at home with exercise balls, by doing situps whenever they had a moment, and basically obsessing over their weight. It bugged me, and I wanted them to shut up about it, but that's just because I was on the other side of that and found it hard to lose weight. Plus I honestly didn't want to worry too much about it because it was overwhelming to do new mom stuff at times. So I guess my reaction to this is similar: good for Kristen, but not everyone is like that. Not everyone is like Christina Applegate and me, either. Some people don't gain much weight when they're pregnant, and can snap right back and look like they never had a baby. (Sometimes with extreme effort.) The new mom in me is jealous!
Update: Kristin denied that she's lost all her baby weight, she told Life & Style:
"Just like every other new mom out there, they know the weight just does not magically fall off. The truth is I am struggling to lose the last few pounds that I have but I am happy with my weight and I'm not going to kill myself for it."
Here are some adorable photos of Kristin's baby Camden. Camden's dad is Kristin's fiance, Chicago Bears quarterback Jay Cutler. Little Cam is wearing some Bears-themed gear – cute!
Here are photos of Kristin working out on 9-26 and after a hair appointment that same day. She looks great!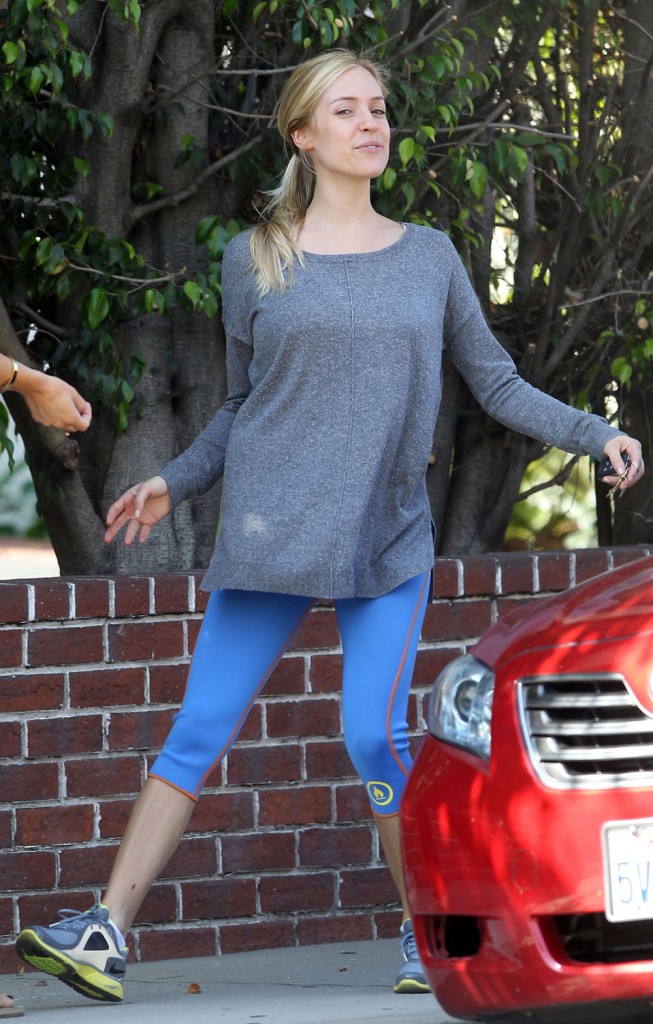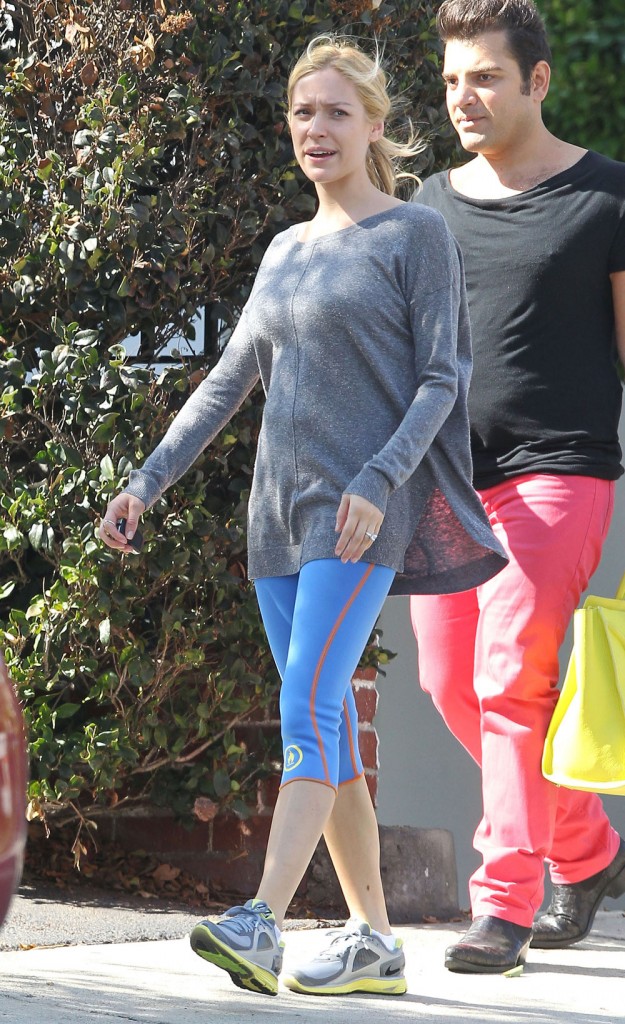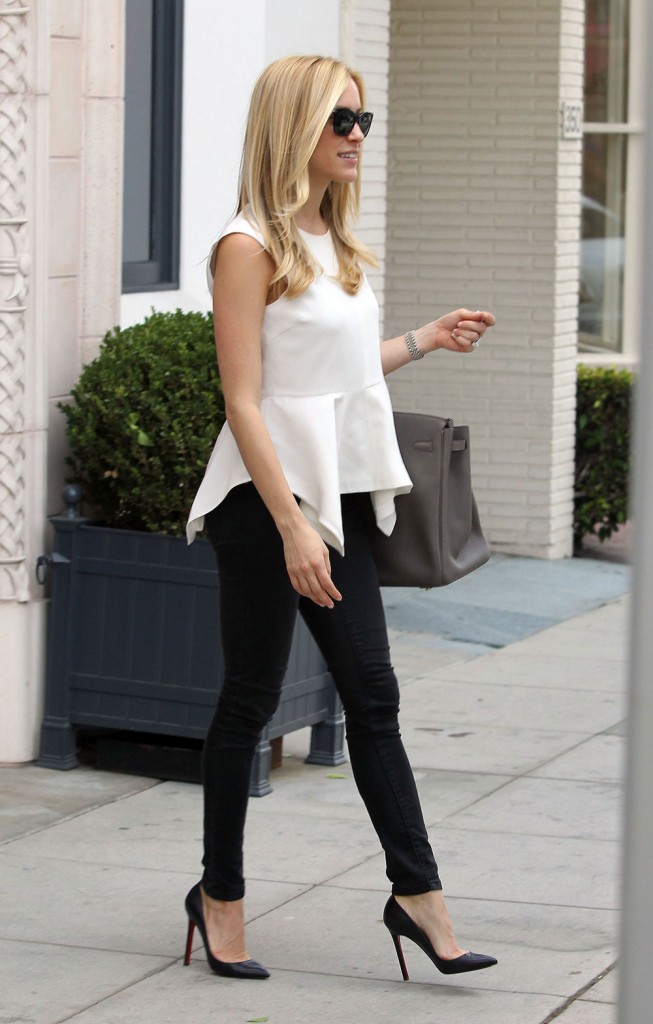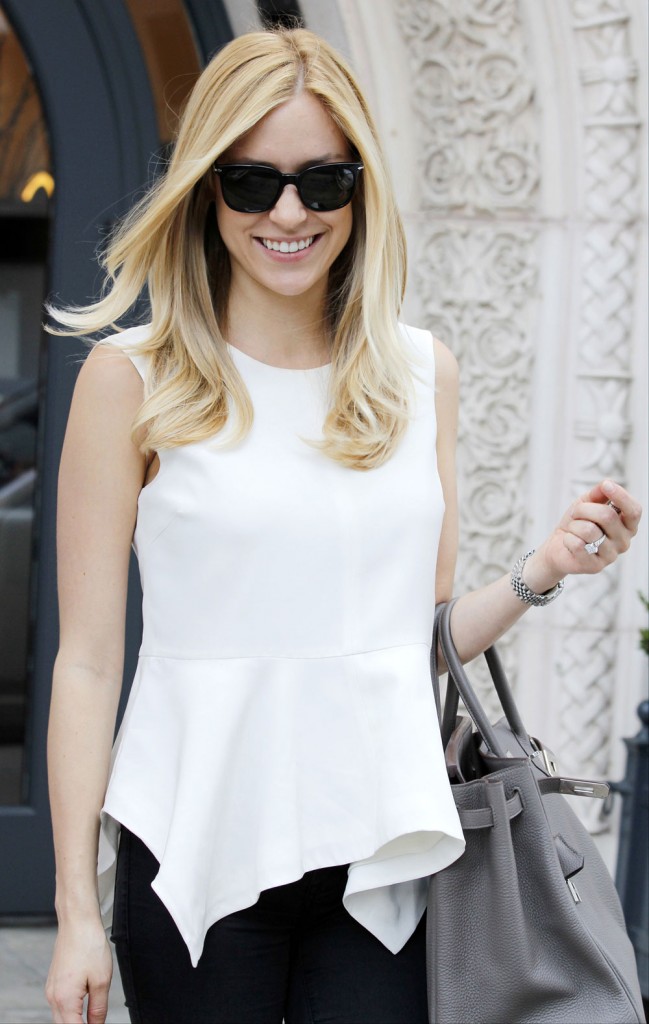 Photo credit: FameFlynet and WENN.com