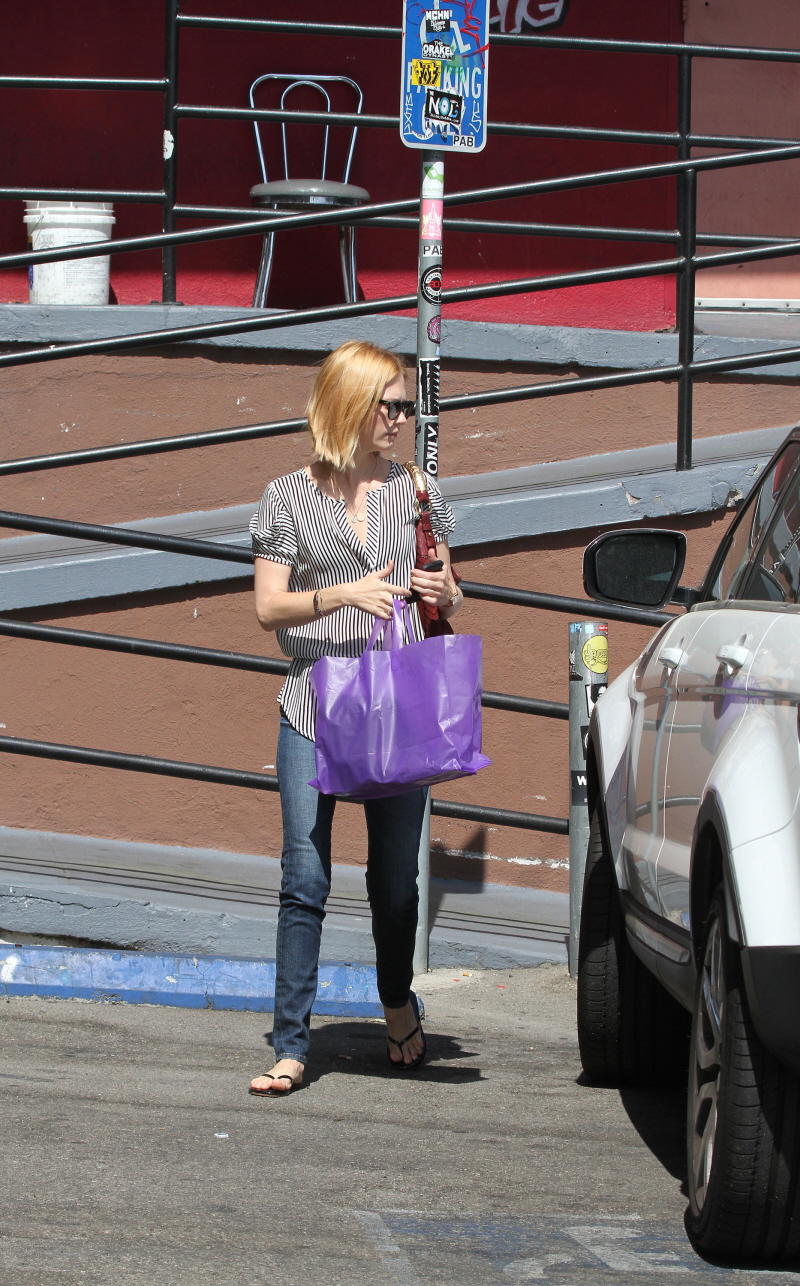 A year ago, my mom finally got her handicapped decals for her car. She doesn't use a wheelchair or anything, she just falls down a lot. That sounds like a joke, but it's not. My mom is very accident-prone, and her balance is awful, so her doctor finally gave her a decal so that she wouldn't have to walk so much. She loves her handicap decal. Even before my mom got it, I always felt really strongly about non-handicapped people parking in handicap parking spaces. Those spaces are there for a reason, and that reason isn't so some holier-than-thou actress can pick up her dry cleaning without having to walk an extra few steps. But that's just what January Jones did!
These are pics of January last Thursday, picking up her dry cleaning in West Hollywood. She didn't have her baby with her, she was alone in her SUV. She just felt like parking in the handicap spot, and so she did. I guess I should find an excuse to try to explain her actions… well, the spot doesn't look very well-marked. The sign on the pavement is very faded, and it looks like skaters or anarchists have stickered over the actual sign above the parking spot. Still, it's pretty f—king obvious that it's a handicap spot. I just loathe when people do this. I don't care if you're January Jones or Miley Cyrus or Usher. Just stop it.
I'll tell you something else that bugs me… parking spots for parents with children at the grocery store. I'm fine with handicap spots, and pregnant-woman "stork" parking spots. But I don't get why half of the spots up front at the grocery store are specially marked for parents with children. Being a parent and bringing your children to the grocery store IS NOT A PHYSICAL DISABILITY. There is no medical reason why they need spots up front. It's only about convenience for the parents, to which I say… when can the childfree get some convenient parking spaces too?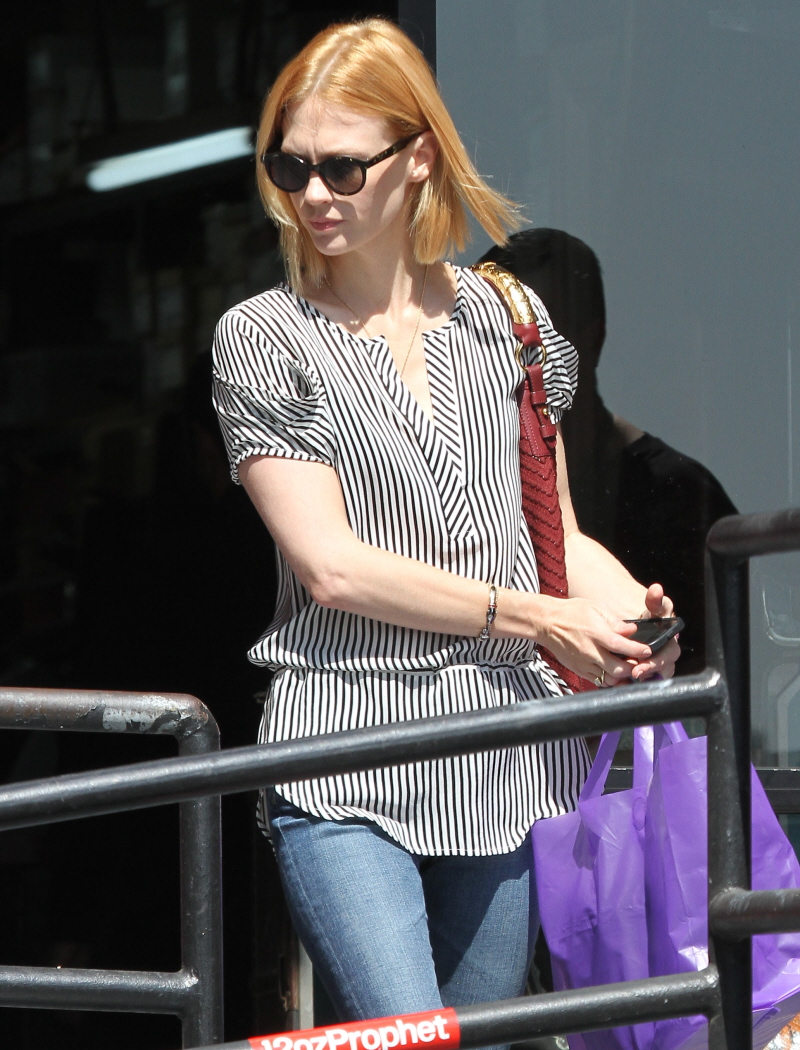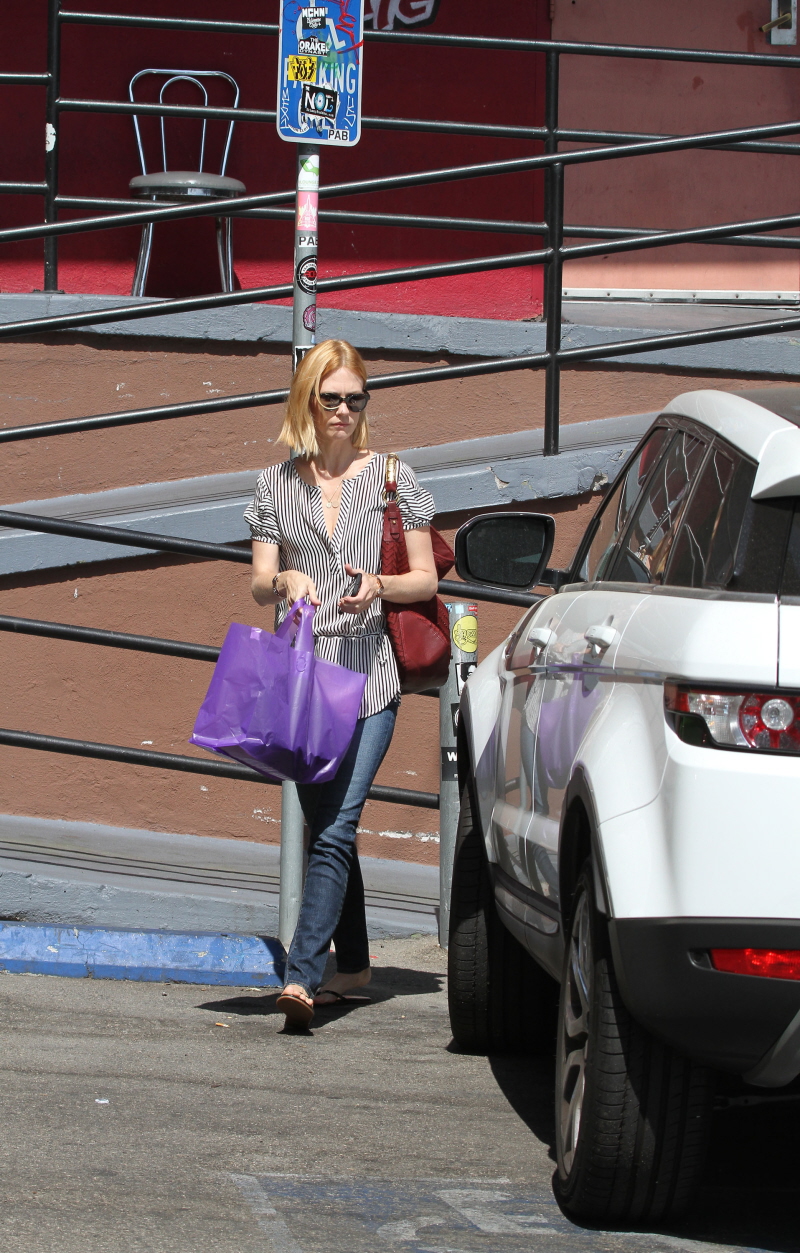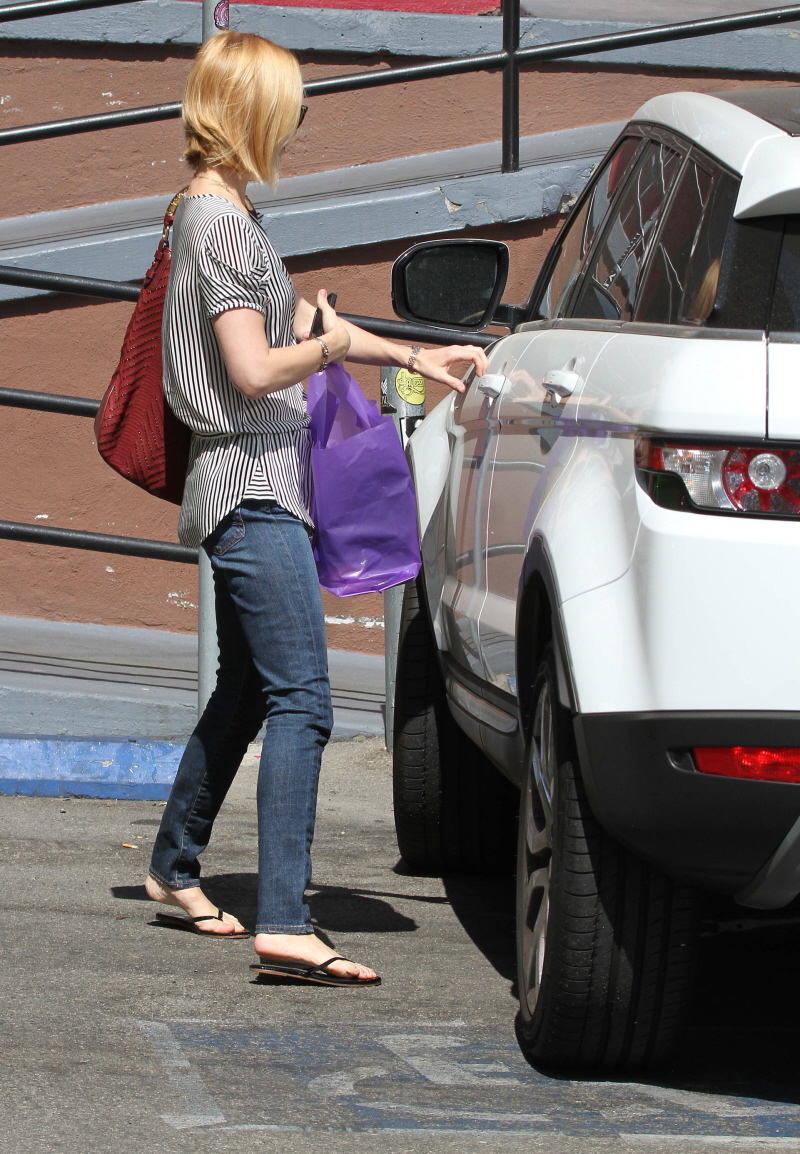 Photos courtesy of Fame/Flynet.