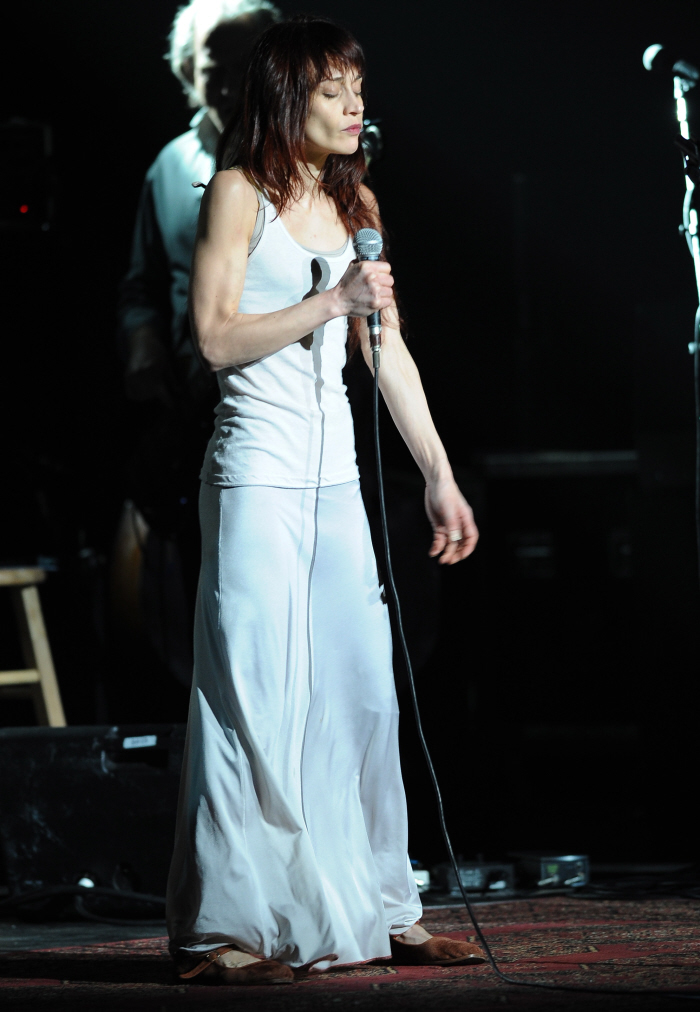 I know some of you are like "WHO?" when I mention Fiona Apple in the links, but I've loved Fiona for more than a decade now. Her debut album (Tidal) still holds up, and her second and third albums (When the Pawn and Extraordinary Machine) are still wonderful to me, and I'm still discovering nuances and different emotions with all of her songs. I bought her new album (The Idler Wheel) but I haven't put the CD in my car yet (I need to prepare myself for it). So… just be gentle with Fiona. She's weird and brilliant and weird. And I love her.
Anyway, these are photos of Fiona performing in Miami Beach last night, as part of her "Every Single Night" tour. This is the same tour that she was on when she was arrested for possession of hashish/weed a few weeks ago in Texas. Shortly after her arrest, Fiona spoke about her arrest while she was on stage – you can see the video here. I'm not going to harp on and on about it because… well, I don't really care. She was arrested for possession in Texas, for goodness sake. Practically everyone is arrested for possession in Texas. It's no biggie. The thing that bothers me is that post-arrest, everyone is now getting up in Fiona's business, and Radar and other outlets are like, "OMG, she's so weird and she has an eating disorder." Ugh.
Speaking of, we also got a tip from a loyal reader who says that she was at Fiona's concert in Clearwater, Florida… which must have been two nights ago, I guess, before this Miami concert. According to this tip:
Fiona filmed a video at the beginning of the show in which she directly addressed Perez Hilton (because he puts his name on his stories, "unlike TMZ") via an audience member's camera for a good fifteen minutes or so. She talked about how hurt and angered she'd been by reading celebrity gossip stories about herself, and insisted that she doesn't look 90 years old and that 'those' (weed and hash, presumably) are the only drugs she does.

She went on to explain her weight loss, strange comments, and reaction to her arrest, and then she delivered literally the performance of a lifetime, hitting every note and joining passionately in with her amazing band. I'm obviously a fan, so I'm biased, but I've seen her before and this was by far her best concert to my knowledge. If any of the stories are true, none of it has affected her voice or her intensely enthusiastic stage persona. Anyway, it'll be interesting to see if the video turns up in the next gossip cycle, but she won't know, because she told the crowd she gave her computer to someone else last night and stopped reading all the gossip comments.
[Via Commenter tip]
Well, I went looking for the video, and I think I found it, maybe:
Fiona has always been criticized for her size, for her extreme slimness. I don't know if she has an eating disorder, or if she did and she doesn't anymore. I don't know. She's always been really skinny. I would love to see her gain about 20 pounds, but whatever. I'm not going to harp on and on about it. I do think she should forget the bangs, for what it's worth. They're adding to her gaunt appearance.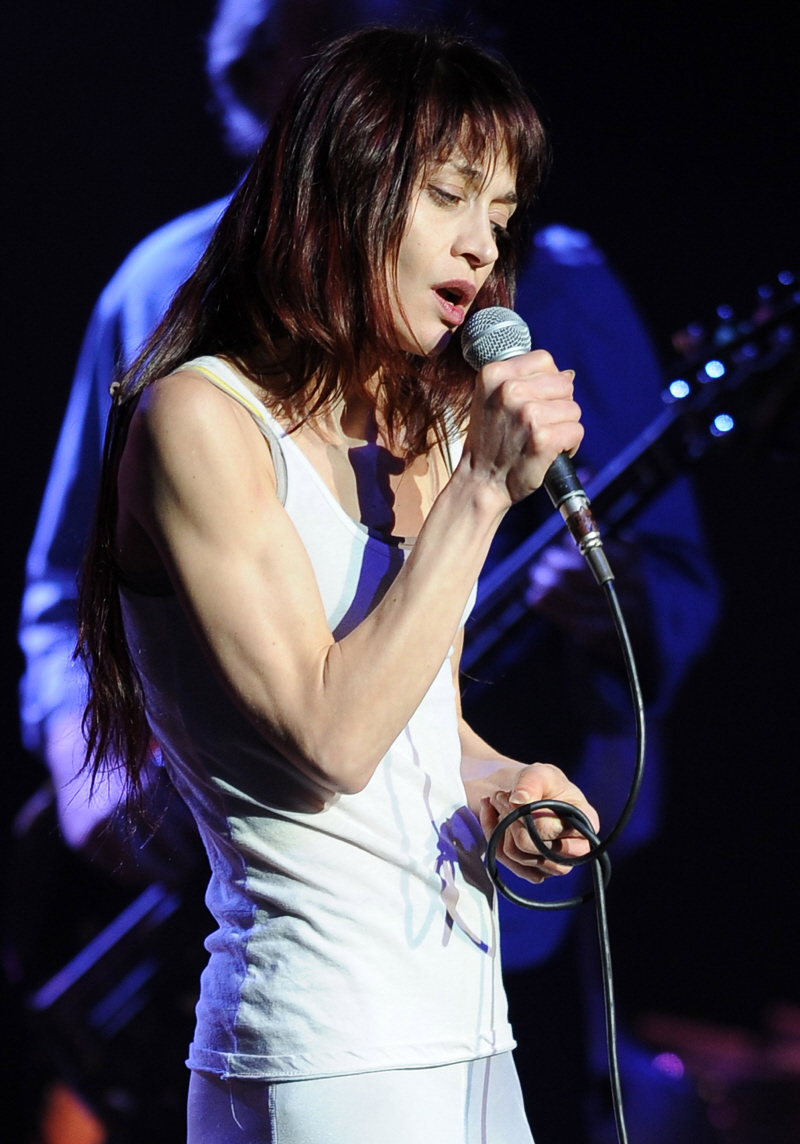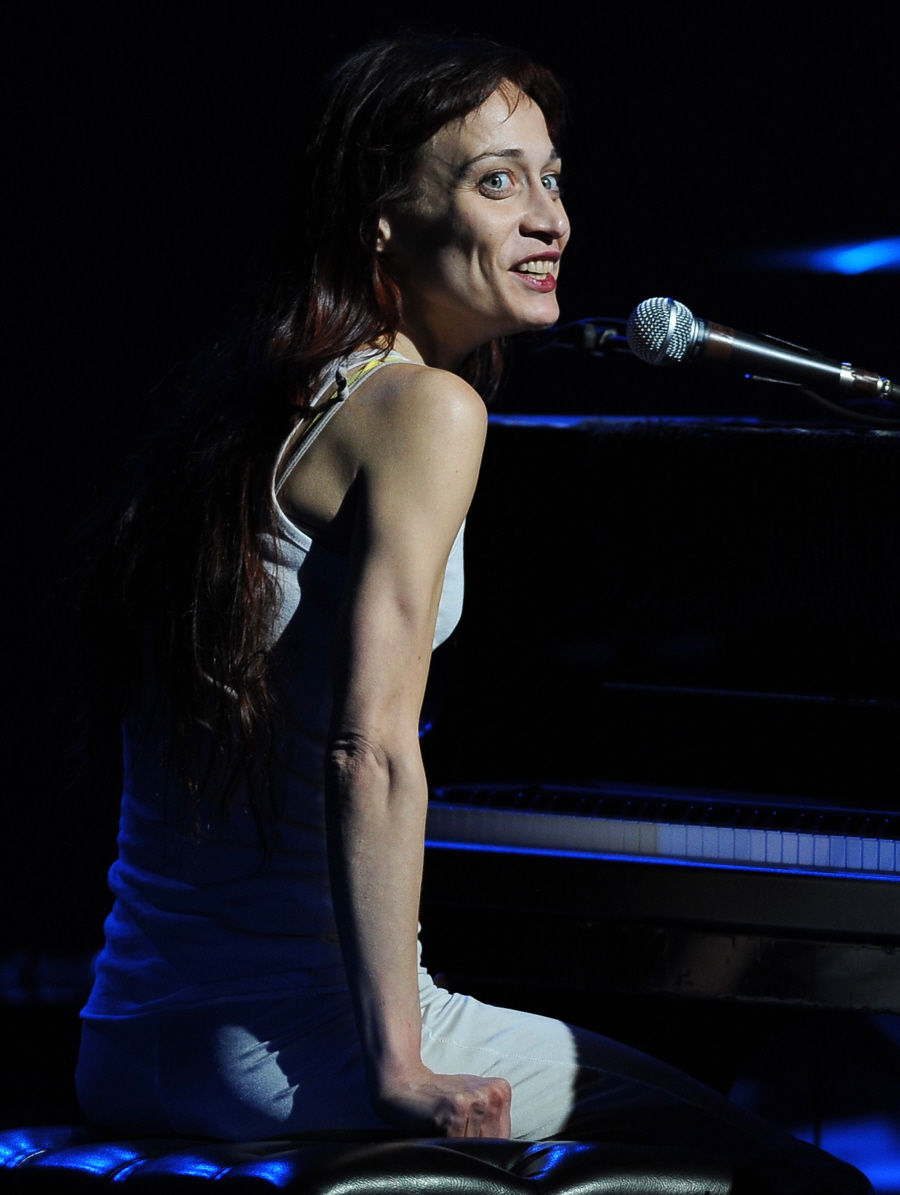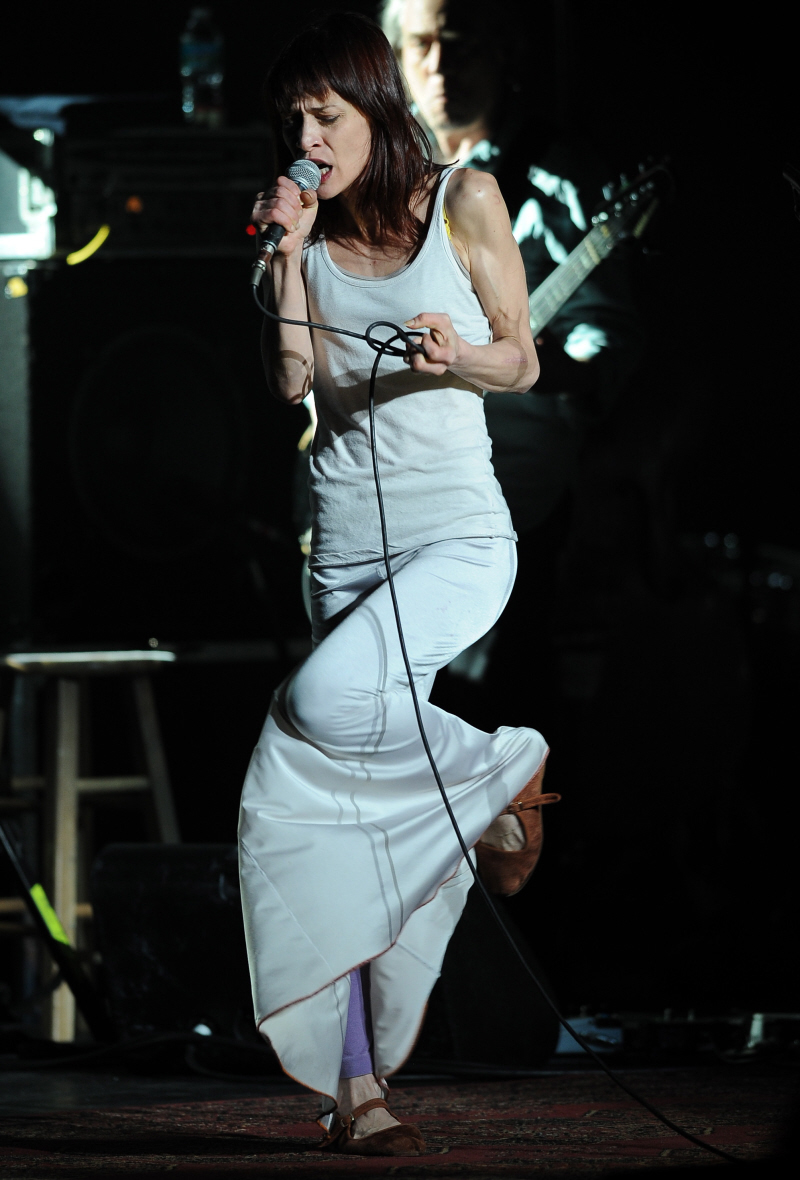 Photos courtesy of WENN.