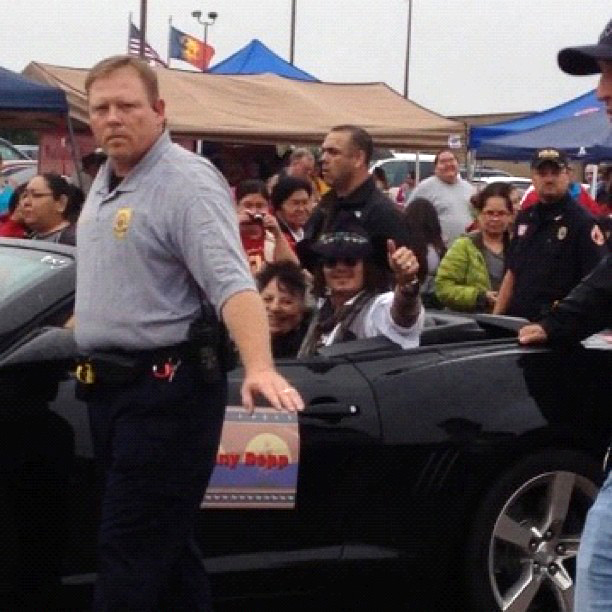 Johnny Depp made an appearance in Lawton, Oklahoma on Saturday, and can I just say that this is a wholly bizarre development? I've been to Lawton on a few occasions (a relative lives there, and it's just a few hours away via turnpike), and I can safely say that it's one of the last places on earth that one would expect to find Johnny Depp. Still, he made his presence known by appearing at the yearly Comanche Nation Fair. Earlier this year, the tribe deemed him an honorary Comanche for his role as Tonto in the upcoming Lone Ranger flick even though Johnny is Cherokee by blood. In my opinion, the Commanche tribe probably should have waited until the movie came out because, you know, nice bird. Still, this is a grand gesture.
Guardian Express reports that Johnny took time away from the Ranger set to appear as the Grand Marshall in the parade. It was probably part of his deal with the studio to help publicize the movie, but I'm sure he had fun as well even though Lawton (and I do extend apologies to all residents) isn't exactly a bastion of excitement. By fun, I'm sure that Johnny enjoyed several tokes on the peace pipe throughout his visit (not to be racist, but Johnny loves his smokes in many forms). Here are some details: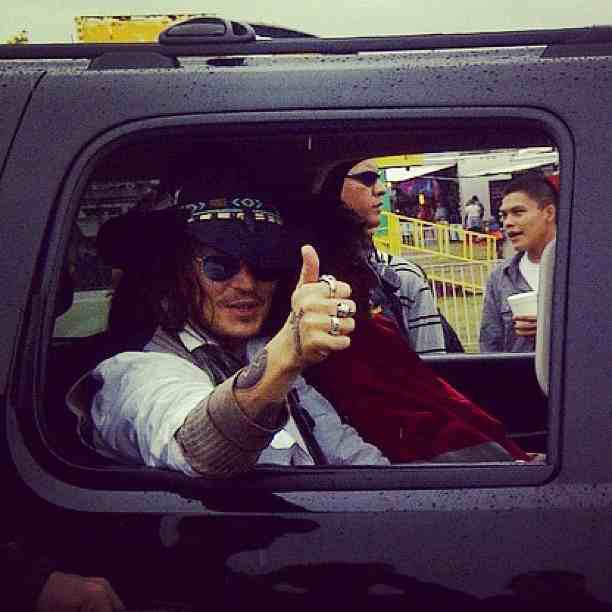 Well, it might not be a red carpet but hey, Johnny Depp isn't your typical celeb anyway!

The low-key A-lister made a surprise appearance in Oklahoma today at the 21st Annual Comanche Nation Fair, where he served as grand marshal.

Depp was named an honorary member of the tribe back in May due to his upcoming role as Tonto in The Lone Ranger.

The tribe kept Depp's appearance hush-hush to keep people from flocking to the parade solely for a glimpse of the actor.

Here's to Depp keeping it up Kemosabe-style!
[From E! Online]
Even though I generally think of Johnny as a girlfriend-cheating, money-grubbing douche these days, it was pretty damn cool of him to show up at this parade even if he may have been encouraged to do so by the studio. He seemed to be in good spirits and waved happily to everyone who attended the fair. Here's some video footage of Johnny showing up on the scene at the fair as well as some more candid photos. He looks so baked.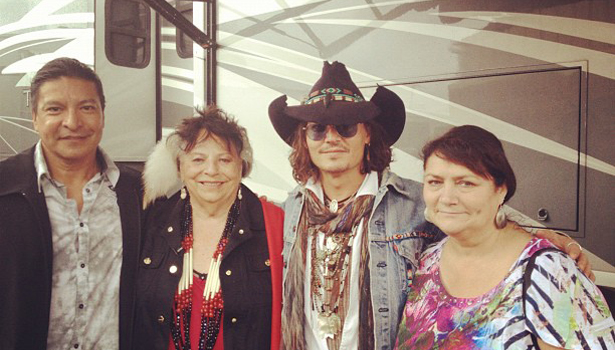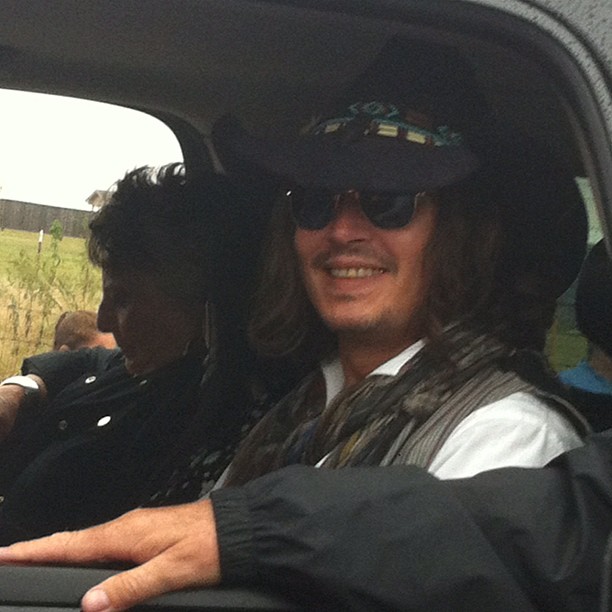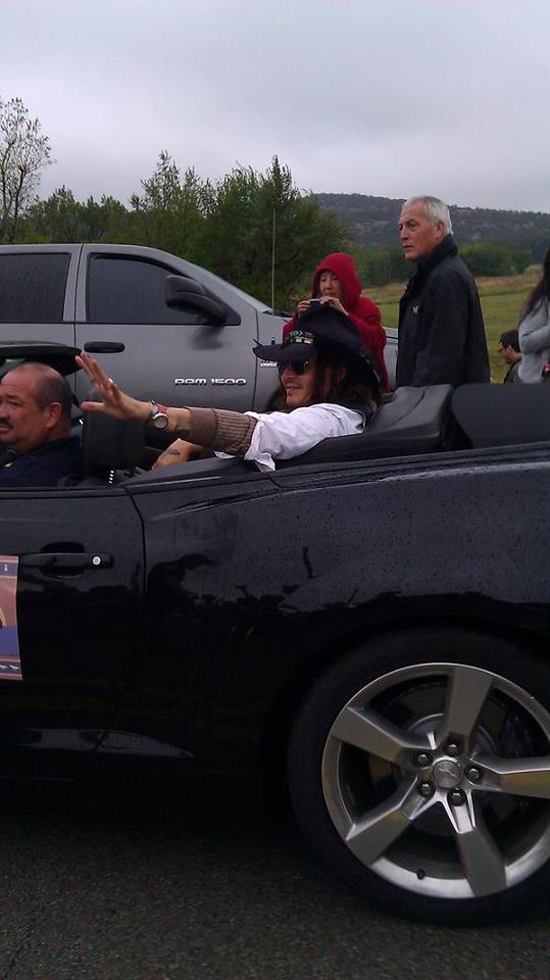 Photos courtesy of Fanpop and WENN