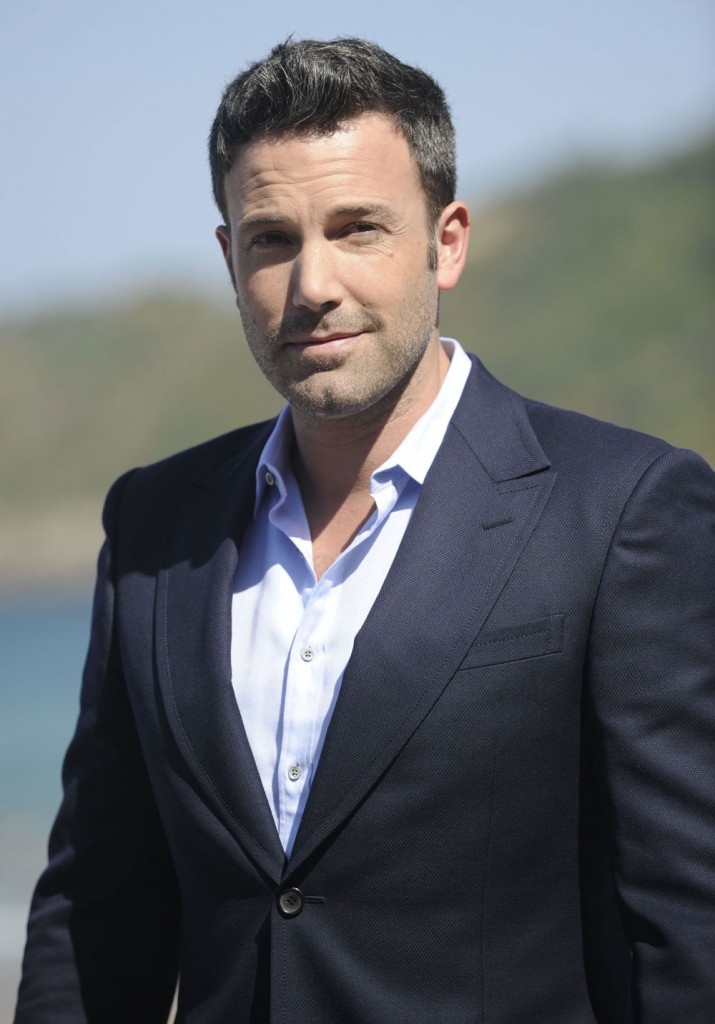 Ben Affleck was interviewed by Access Hollywood to promote Argo, a film about the true story of the 1979 Iran hostage crisis. (He's interviewed in two parts, videos are here and here and also below.) It's out October 12. I'm actually getting excited for the film and hope it earns him at least an Oscar nod for directing. So far it has an impressive 94% rating on Rotten Tomatoes. On Access, Ben said a few things we've heard before about how he feels like he's come a long way in his career and personal life in the past 10 years. I find him to be sincere, charming and genuine, but I know a lot of you disagree.
Let's discuss Ben's reaction to his wife Jennifer Garner's statement that he has "wonder sperm." In case you missed it, Garner told Ellen Degeneres that she considered herself done with having children, with the caveat that "my husband is kind of a wonder sperm kind of guy. You never know. You just have [to] look at him" The Access Hollywood interviewer, Shaun Robinson, asked Ben what he thought about this, and then made the hilarious move of then staring at him pointedly as if he could get her pregnant on the spot. It was funny!
Ben got flustered and said "I like the role reversal now. It's usually me that says the like outrageous thing. They ask her the thing and she has to justify it. Is that what she said, really? That's something. I'm going to put that on the poster for Argo" He looked kind of embarrassed at that point. Jenn must not have given him a heads up or anything!
On whether he wanted more kids, Ben hinted that he did (which Jennifer has also said before) but that it was up to her. "I think being a good husband means that you're not the boss. We're very very happy with it."
In the second part of his interview with Access Hollywood, Ben discusses Argo and you can tell he freaking loved making that movie. He gets all excited discussing it and praises the scriptwriter especially. Ben revealed how George Clooney, his co-producer, brought him the script and joked "He and his partner, Grant – and I mean his producing partner not his life partner although sometimes I don't know with those two – he and Grant sent the script and said 'Hey you want to do it?'… next thing I knew it was off and running."
Ben got rolling at that point talking about 70s hair and clothing, and said he was going for an Andy Gibb vibe. Scroll to 2:50 in this video to see him unbutton his shirt a little. Take it off Ben!
Part 1:

Part 2: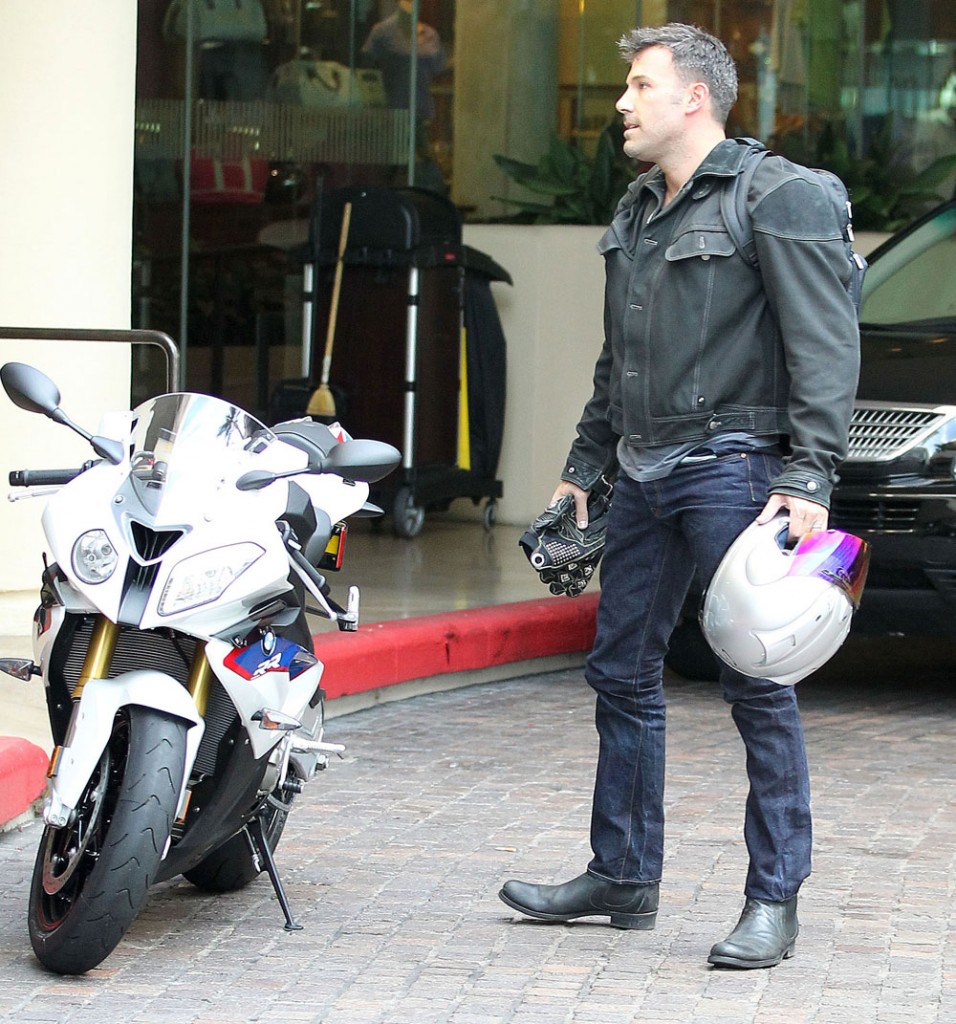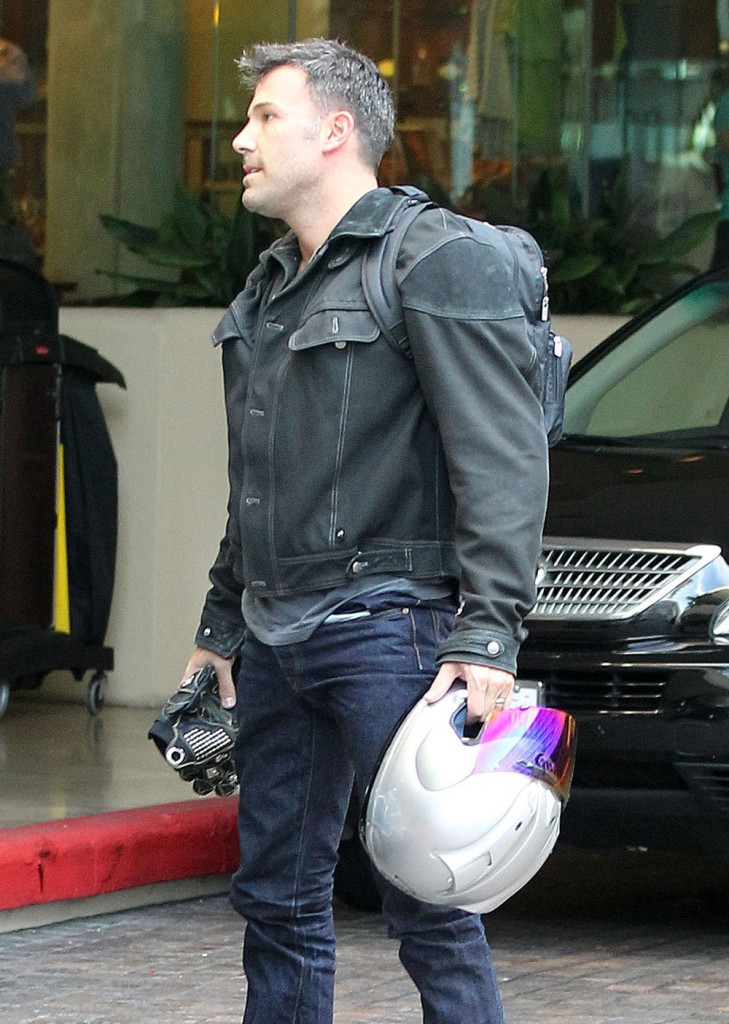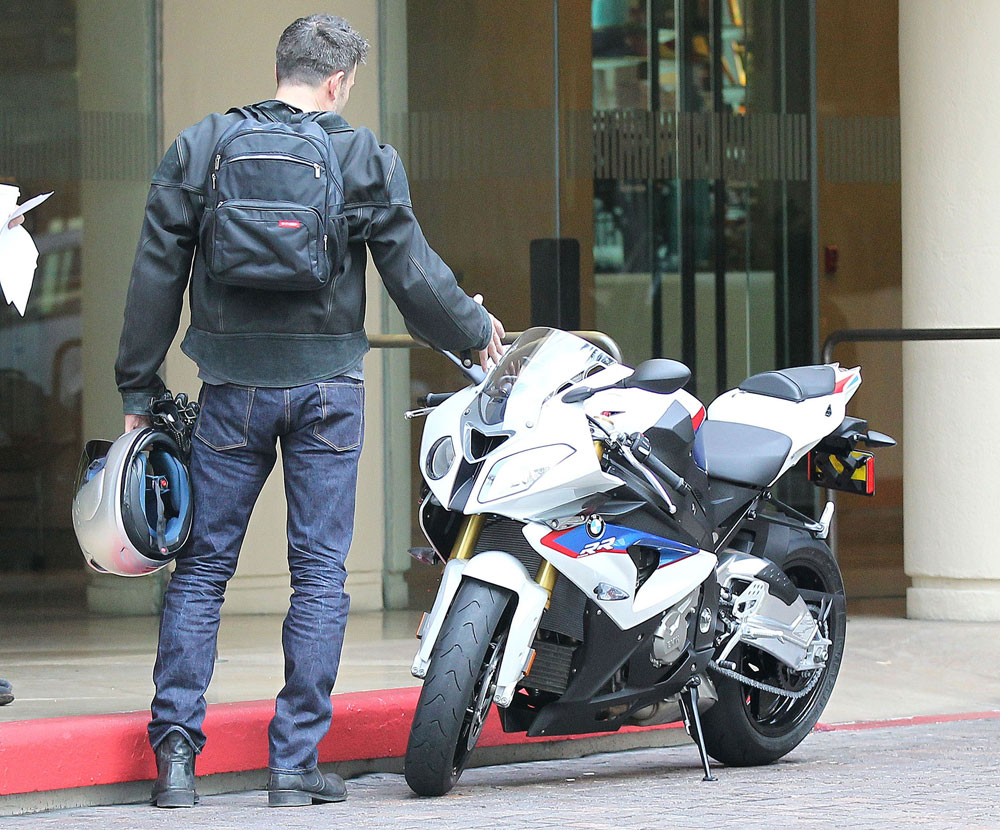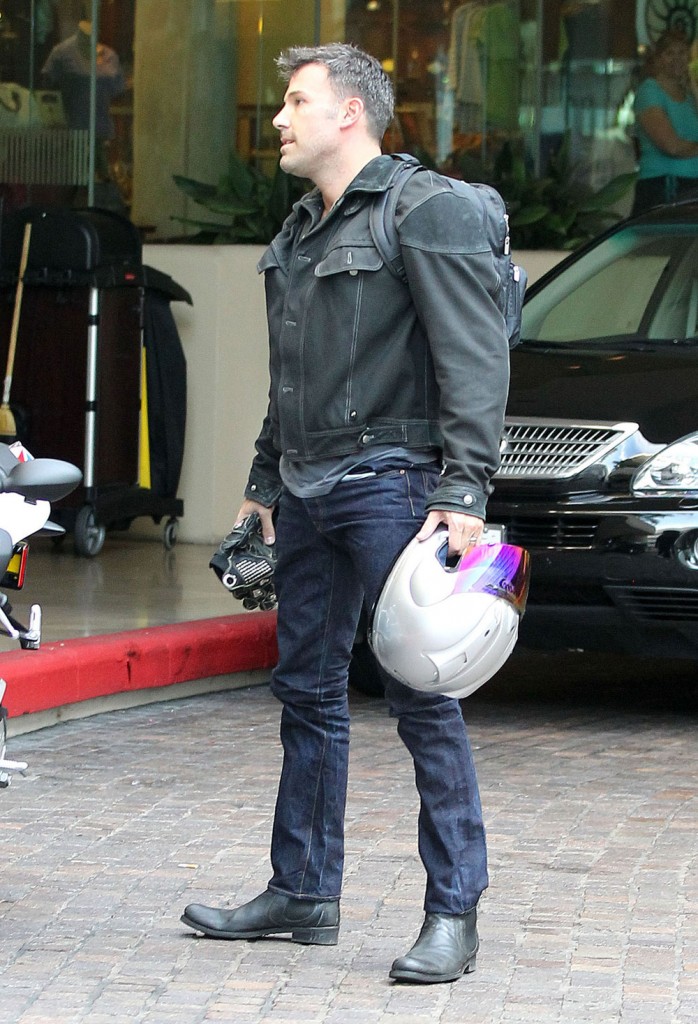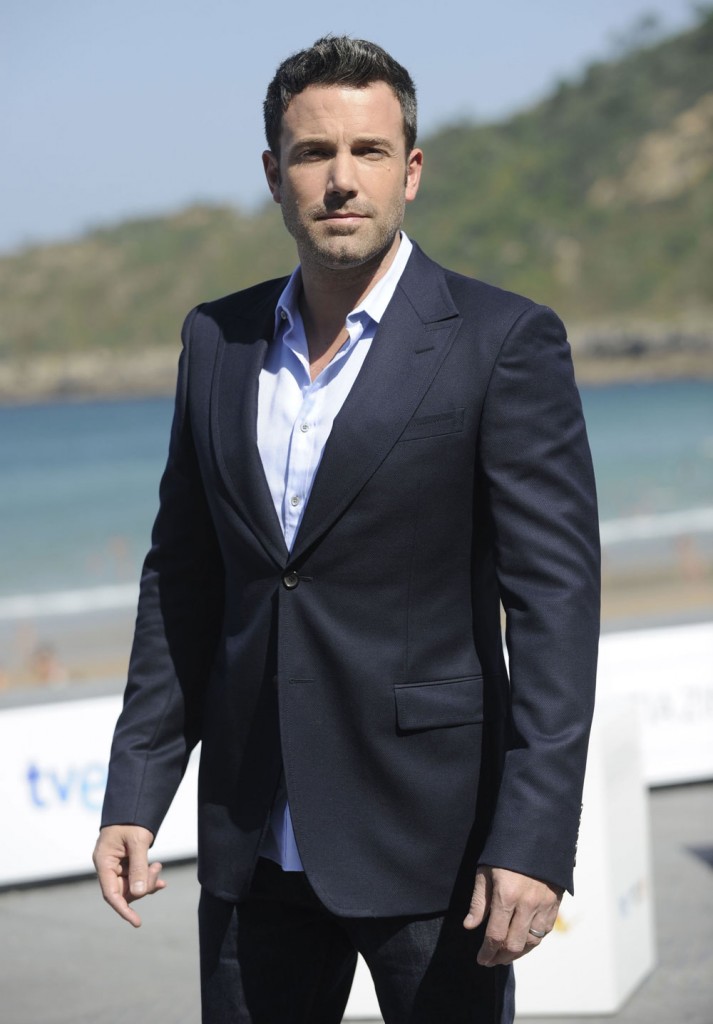 Here's Affleck on his motorcycle outside a meeting at the Beverly Hills Hilton yesterday. Hot! He's also shown at the San Sebastian film festival on 9-22-12. Credit: FameFlynet