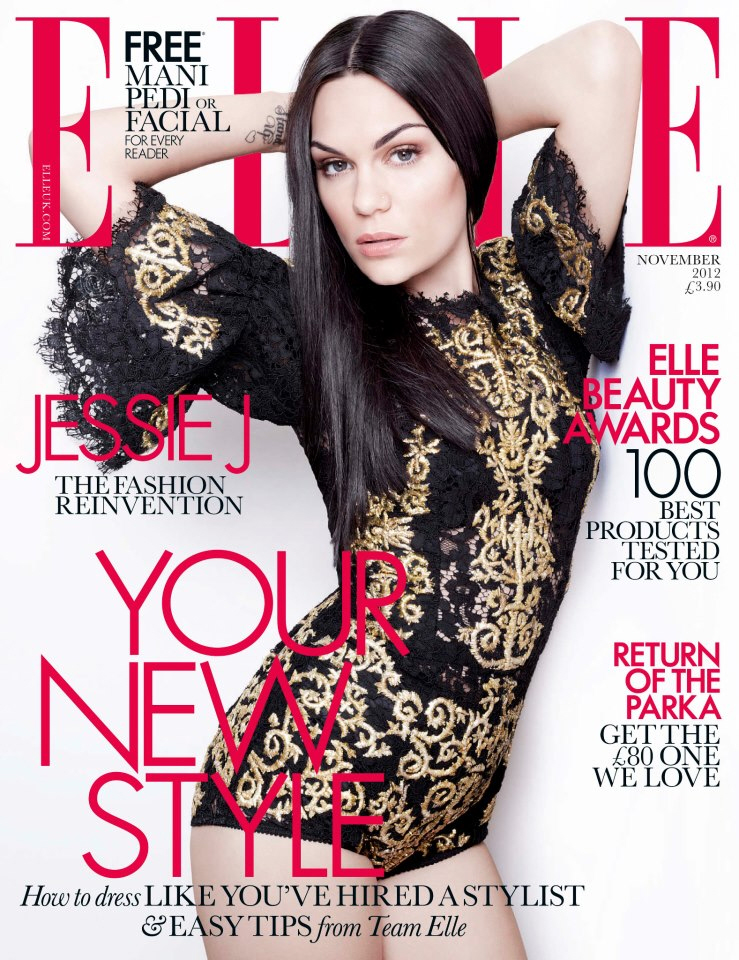 I realize that Jessie J has been around for a few years, and she's definitely been famous in the UK for longer than she's been known in America, but I really only began to pay attention to her this year. It was her single "Domino" that did it for me. She has a great voice, and she seems to be filling the "Madonna: The Dance Years" niche that was sorely needed when Lady Gaga got too full of herself. Jessie is only 24 years old, and she seems to be playing her fame and stardom pretty well. She doesn't strike me as a petulant party-girl-turned-judgy-celebrity like Lily Allen, nor will Jessie follow The Adele Path (record-breaking career followed by pregnancy). I think Jessie will just continue to make decent dance/house/pop music for the next few years and then she'll re-evaluate.
Anyway, Jessie covers the new issue of Elle UK. The cover shot is not all that cute, IMO, but I like the rest of the shoot. She has a great figure – as many of us saw during the Olympics Closing Ceremony concert, when her butt cheek was on display for several songs. Jessie talked to the magazine about her sexuality, her changing style and her possible collaboration with Stella McCartney:
She was once famous for her outrageous ensembles and crazy experimentation when it came to her hair and make-up. But after sacking her former stylist, Jessie J can usually be found wearing more sophisticated, elegant outfits, saying she had initially needed a style to catch the public's attention. The 24-year-old singer made the admission as she posed for a stunning photoshoot in Britain's Elle magazine.

She said: 'That really scary, spiky, cartoony kind of thing, that was me two or three years ago. Now, I'm definitely more embracing of myself as a woman and my sexuality and just being a bit more feminine. I've always wanted to look like this, but it didn't grab people's attention. And in the beginning you've always got to do something that's going to make people go, "Who's that?" '

And Jessie said she is so thrilled with her new look, that she is even hoping to use her fashion sense as she embarks upon a collaboration with designer Stella McCartney.

She said: 'I just spoke to her and we're hopefully going to work together soon. She's an incredible designer. There's one playsuit, black, white gold belted. I'm definitely growing into fashion. It's about confidence. Maybe I was a bit scared. I was a bit insecure about my body, about being too grown up. But I was a girl and now I'm a woman and I want to make sure I enjoy it.'

Jessie also spoke about her personal life, and insisted that she isn't 'defined' by her sexuality and just wants to be with someone who makes her happy, whether that is a man or a woman.

She told Elle magazine: 'It's one of those things where they labeled me. Sexuality shouldn't define anyone. It doesn't define me. Love should be at the core of what you do. I'm only interested in finding love now.'

And when it comes to her relationships, Jessie said she 'definitely' sees marriage and children in her future.

She said: 'I definitely want to get married and have kids and it's just about making sure that the person who I meet and that I do that with is right for me.'
I think Jessie's fame might be hurt in the long run because she really isn't all that controversial. Her "hook" used to be that she dressed like a Budget Gaga. But now she's trying to go more high-fashion and glam. Plus, in her interviews she just seems like a normal girl. She's bright and well-spoken and not all that controversial. How will she be able to maintain the public's interest if she's not pulling some crazy stunt or wearing bacon on her nips?!?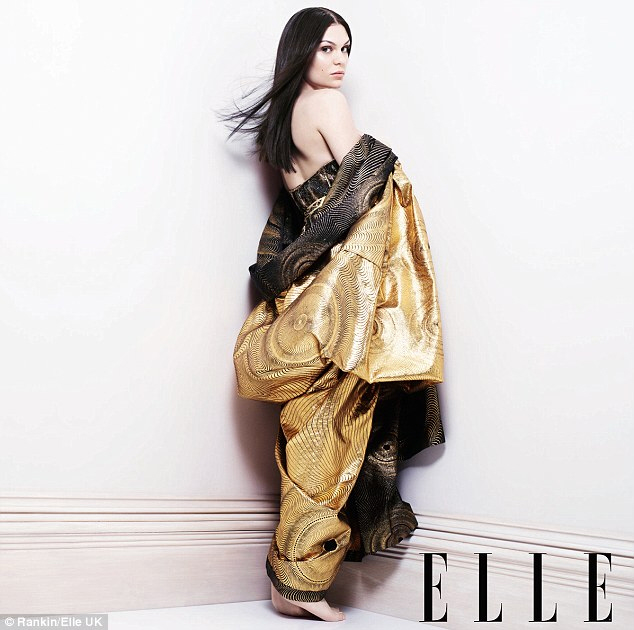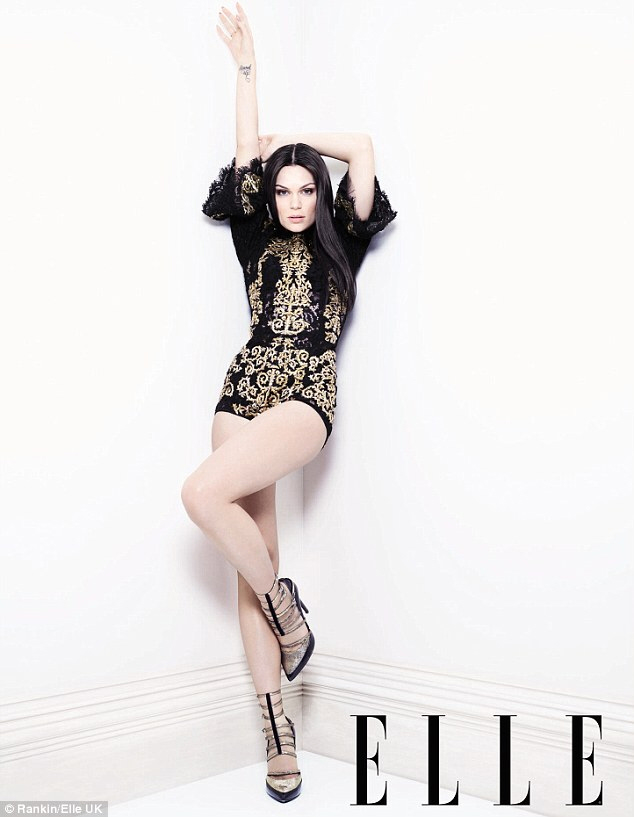 Photos courtesy of Elle UK.