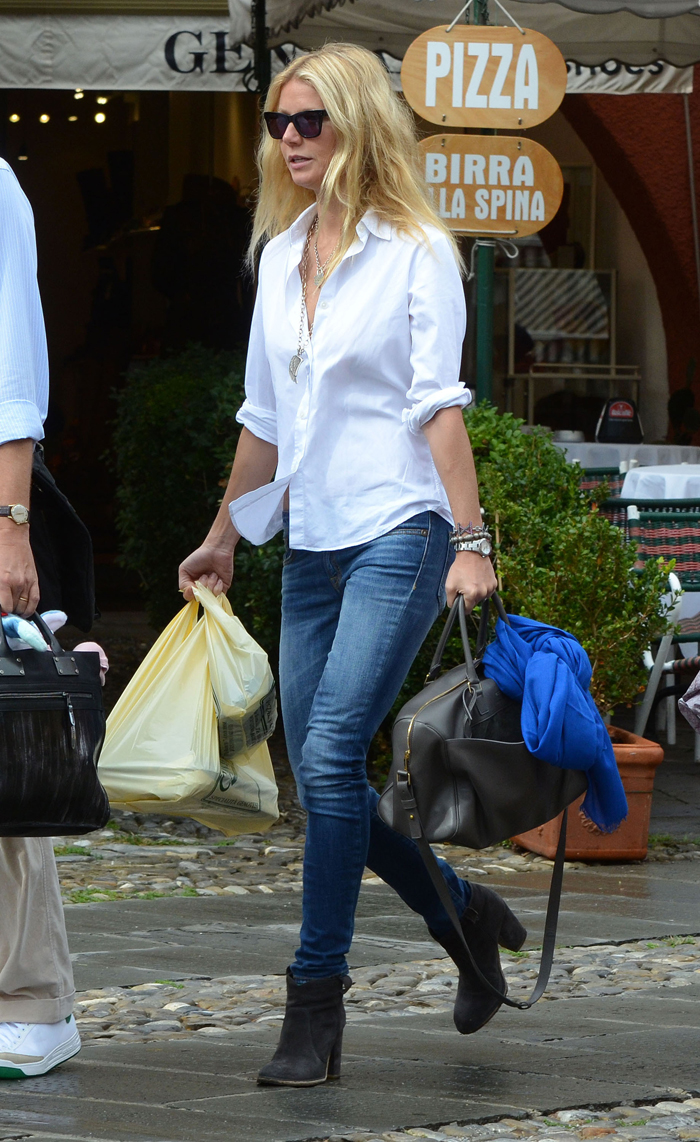 Gwyneth Paltrow officially turned 40 years old over the weekend, but unlike us peasants, Goop would have us know that she looks better now than she did when she was 24. Goop also celebrated her birthday in grand style by taking a boat ride because if it's good enough for Beyonce, it's good enough for Goop. She and the family (including Chris Martin, who is not pictured here, but you can see him glaring at the camera over at the Mail) took a lovely trip to Italy where they spent an enchanting day and evening on the luminous waters of Portofino. It was truly a delightful adventure that can only be topped by an invigorating run around one's own wood-burning oven in the garden at home. But everything is more illuminating on holiday, right?
In these photos, I cannot help but notice the lady in the striped shirt, who seems to be an assistant of some sorts. Does Goop even speak to her? I would hope so.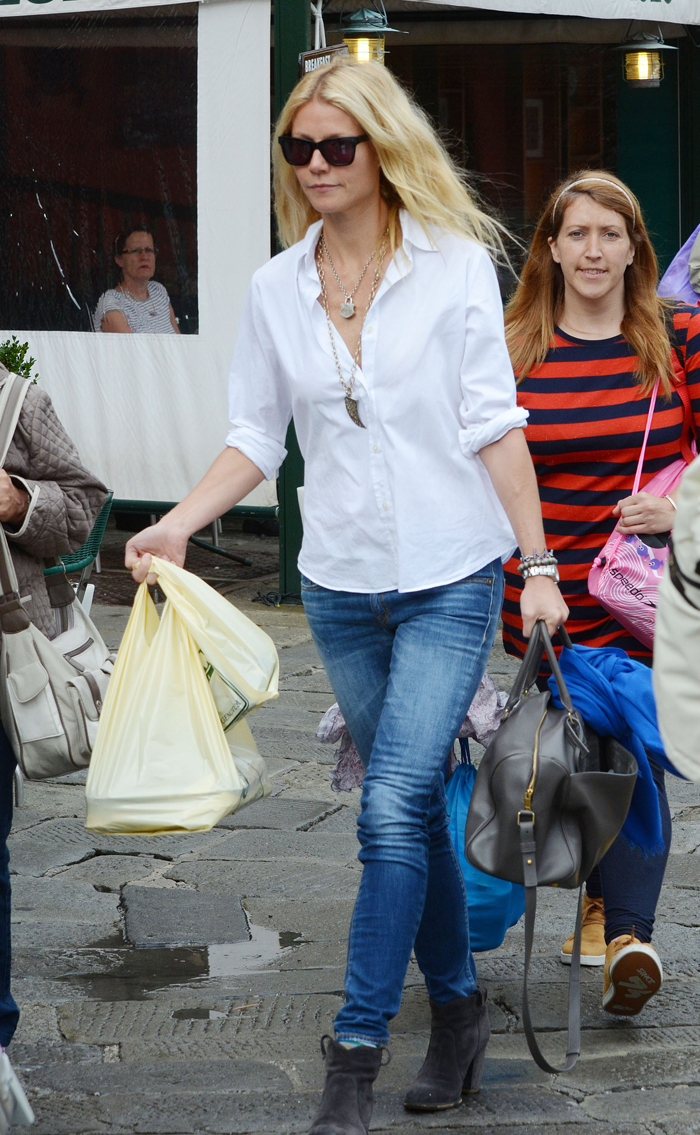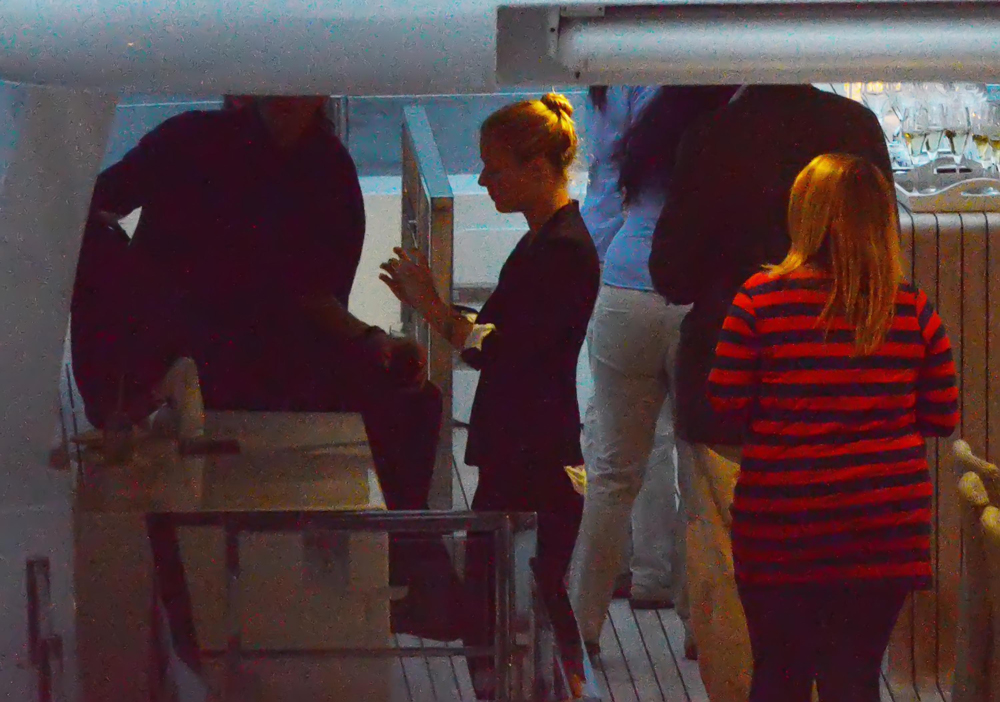 In other Goop news, Gwyneth has offered up her latest addition to the "Goop Collection" of luxury items for the peasants. Here is the $225 "Goop clutch" designed by Nicole Richie's House of Harlow. The clutch is made of dark brown and turquoise leather and "complemented by a brushed gold trim that claps shut with a jaguar head." If you told me a decade ago that Gwyneth and Nicole would be working together, I'd have laughed my ass off. Obviously, this clutch is overpriced (and rather ugly too), but that silly $270 acrylic tray is sold out, so this will probably sell like hotcakes too. Seriously, who buys this crap?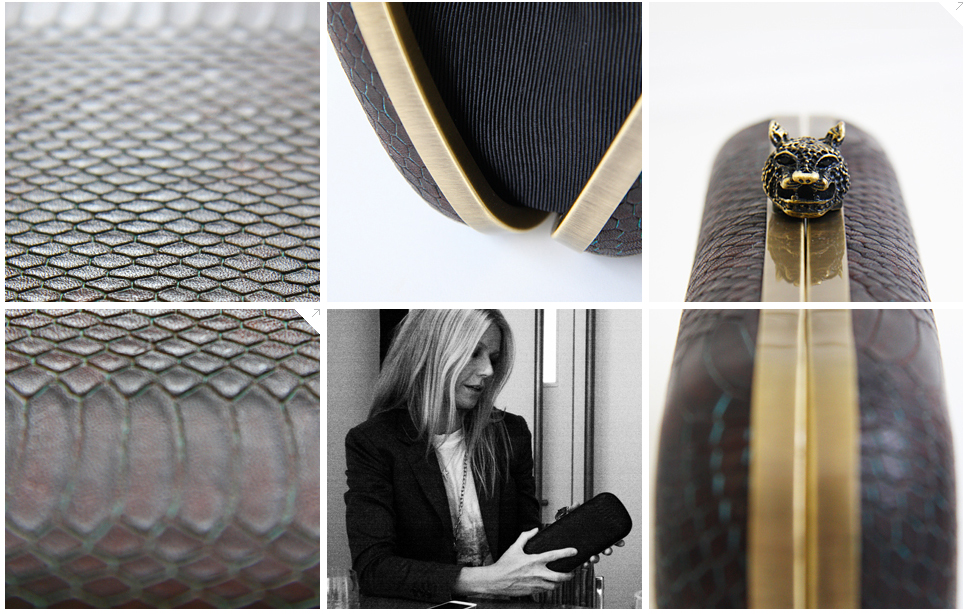 Mostly, I think this party was about Goop getting drunk on a boat because, let's face it, getting drunk on land is so peasanty.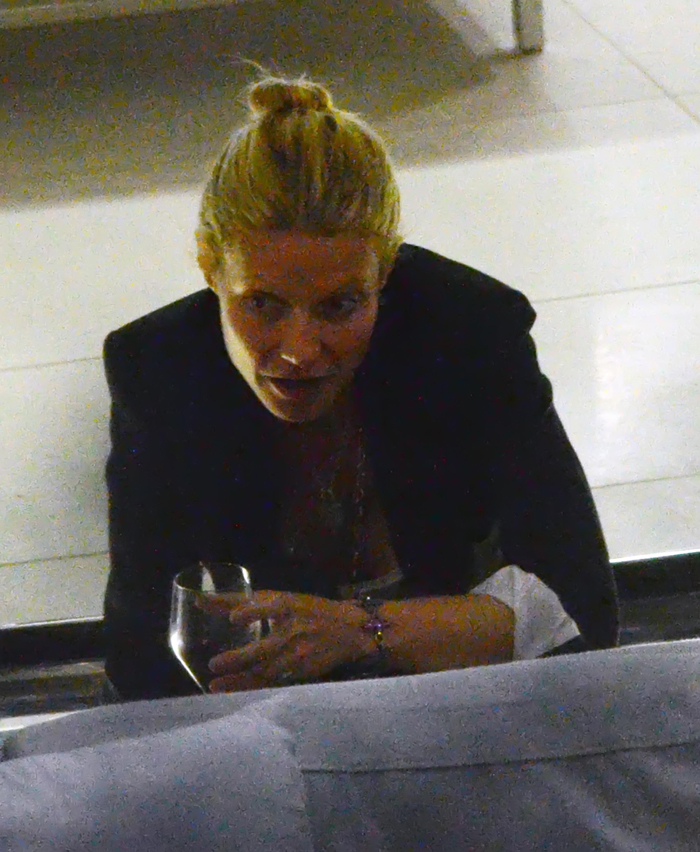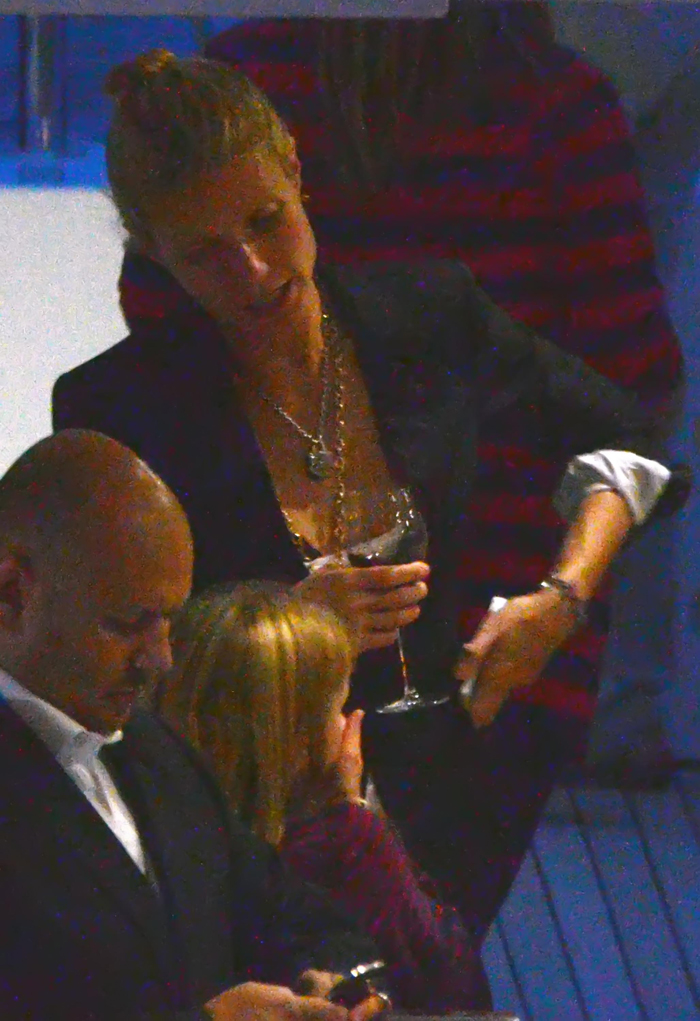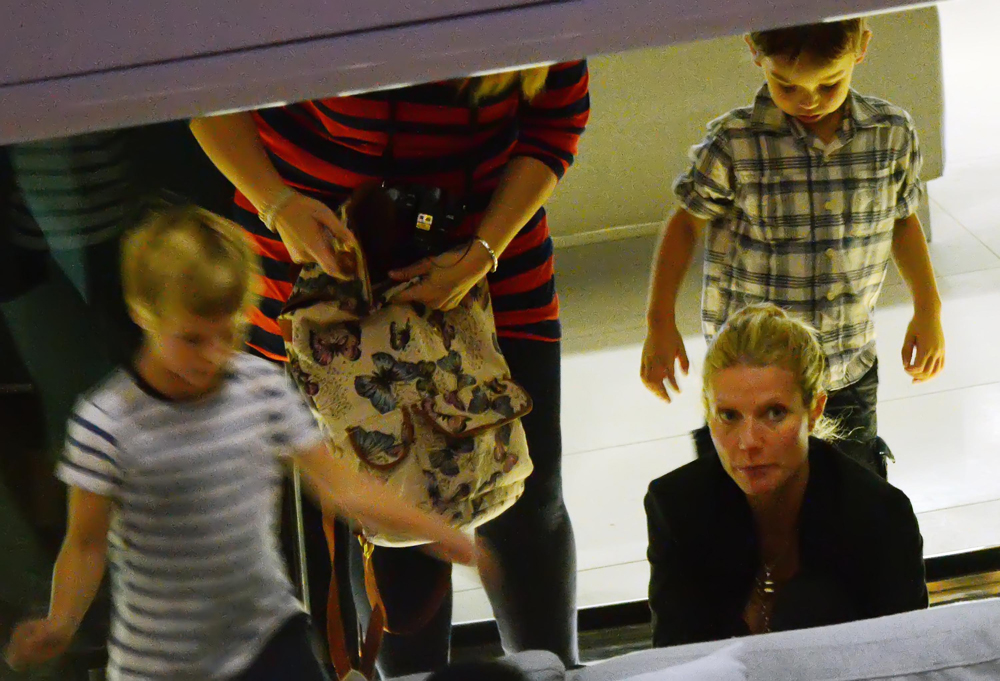 Photos courtesy of WENN and Goop.com