Here are some photos of Princess Charlene and Prince Albert in Monte Carlo on Saturday night for the new Monaco event, "South Africa Night Gala" or something. It's basically an event to celebrate Charlene's home country, South Africa, and a fundraiser to raise money for Charlene's foundation. Apparently, the gala was also a "culinary voyage" of South African cuisine as well – you can read more about the event here. I can't find the designer ID on her dress, but many theorized that it was probably done by a South African designer. Whoever did it, it's not bad at all. I really like it from the back and in the profile, but the front view makes her look kind of boxy. Still, it's a lovely dress and it suits her much better than so much of the crap she wears. I especially like her hair.
I don't really have much to say other than "Look at Charlene!" She wasn't as ever-present as, say, Duchess Kate over the summer, but we did get to see Charlene a few times during the Olympics and at a handful of Monaco events. Charlene is a former Olympian, so I'm sure she was sad when the Olympics were over as well. Of course, it didn't help matters at all when CBS aired their exclusive interview with Charlene and Albert back in late July – Charlene seemed drugged and trapped, Albert seemed dictatorial… it was a mess.
Does anyone else find it interesting that she hasn't gotten pregnant yet? I find it fascinating. Even though I understand how she probably doesn't want to bring a baby into her mess of a marriage, I also kind of think she just needs to get it over with, you know?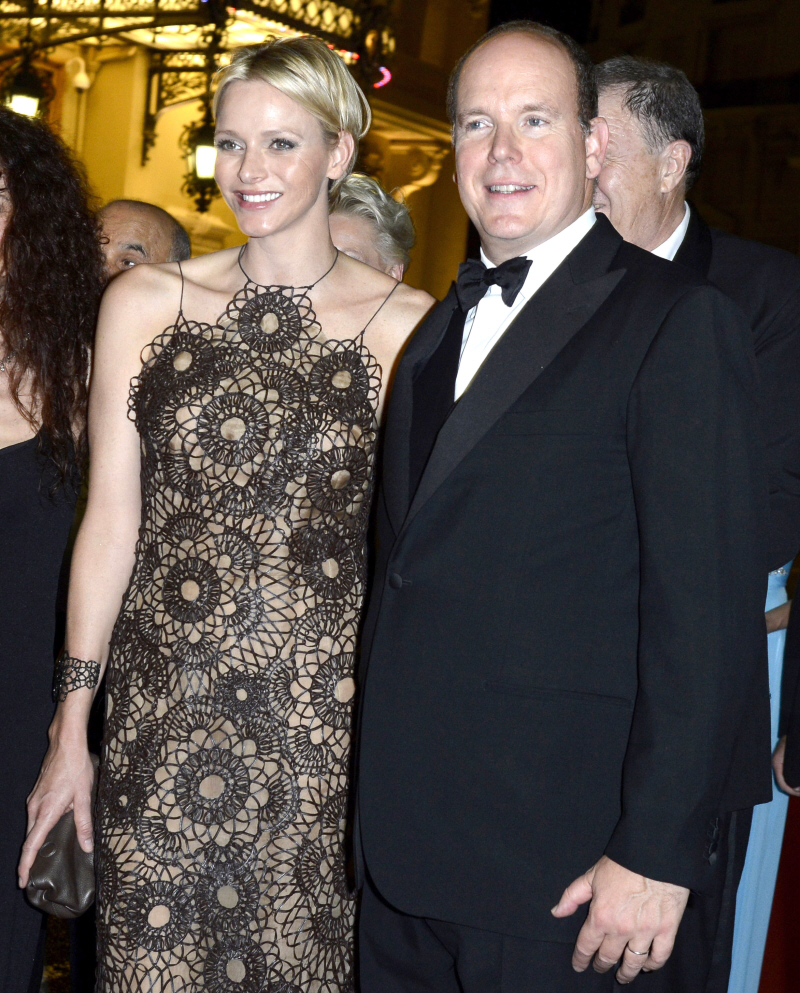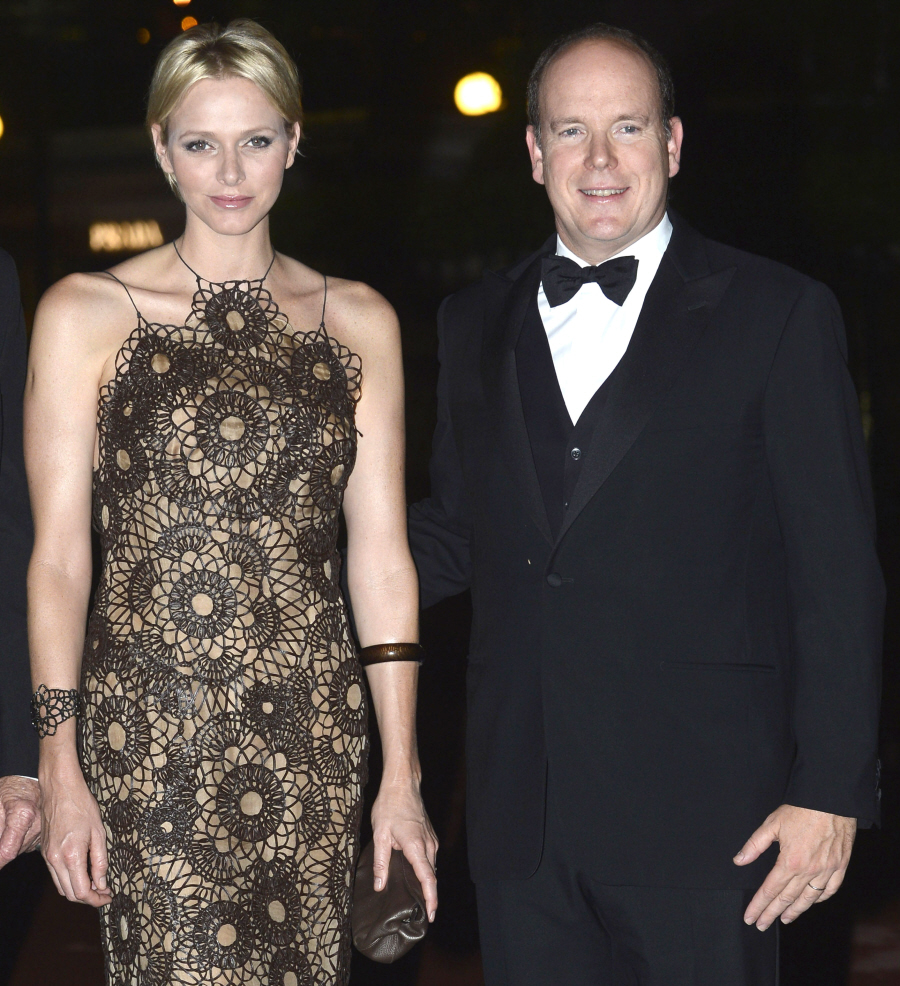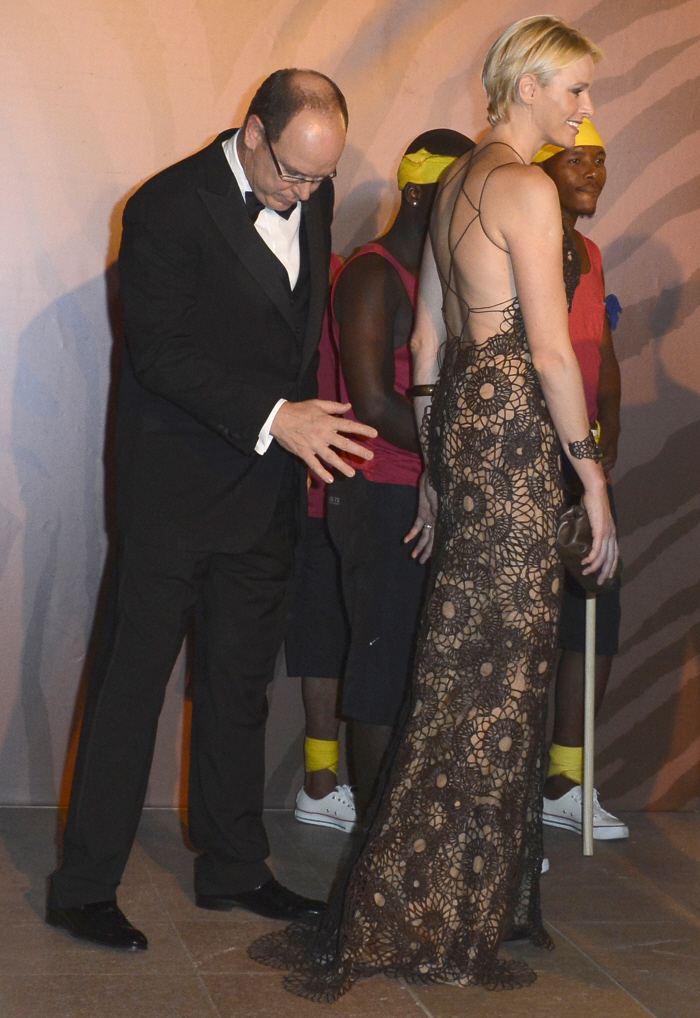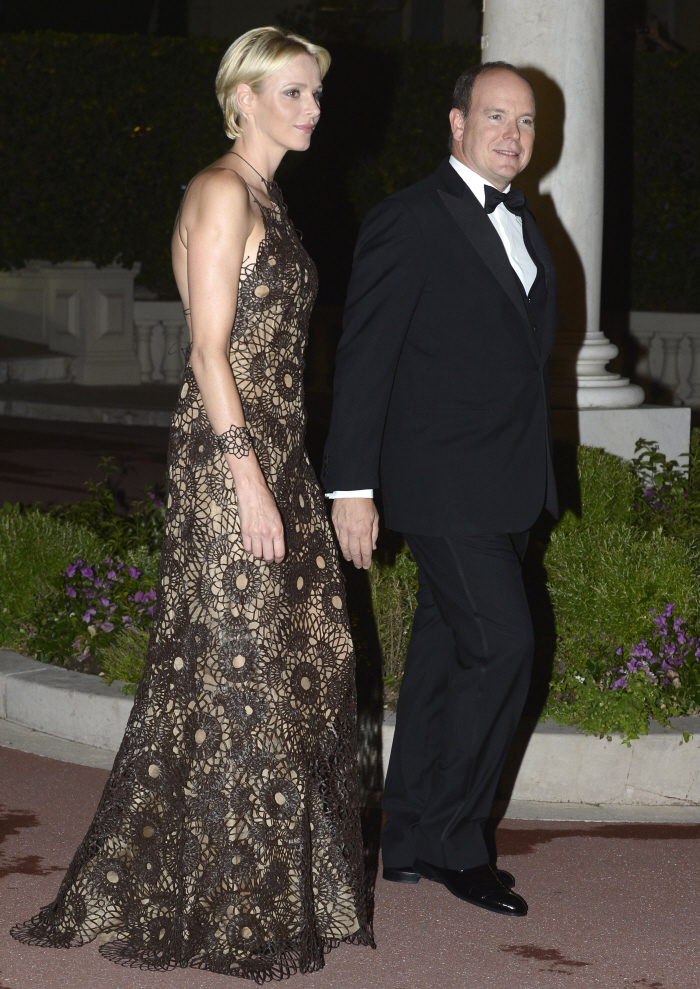 Photos courtesy of WENN.