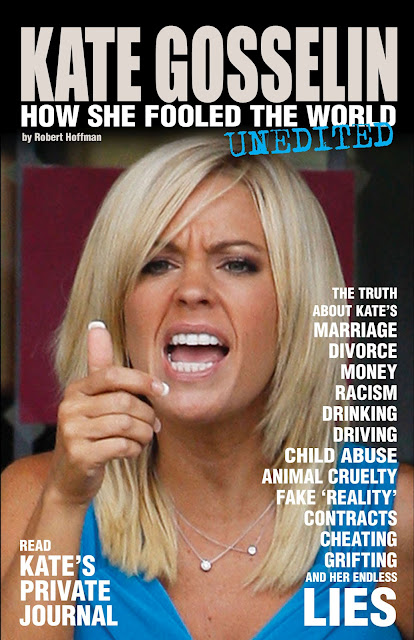 I just spent tens of minutes reviewing the website of the author of a new book on Kate Gosselin (bookjacket above), Kate Gosselin How She Fooled The World. We heard some previous potentially explosive details from the book, allegedly based on computer journals the author had "found" which Kate was using as source material for her books. The story that got the most press was that Kate had supposedly used a wooden spoon to spank her children when they were as young as two years old. Supporting this are photos of a spoon in the actual pocket of the door of Kate's van that she uses to ferry her kids around. Plus we've seen photos of her smacking one of her daughters on the butt. We know she uses corporal punishment, we just don't know how bad it is.
Well the book's release has been thwarted by legal complaints from the parent company of the Discovery Channel, which owns TLC. So it's no longer available on Amazon. You can read the legal notices on author Robert Hoffman's blog. Also, judging by the lousy entries on that blog, the book probably sucks. Radar editor David Perel agrees, he had the chance to read it before it was pulled and calls it "a deadly dull read" that "repeats many well-known anti-Kate stories" and is "filled with personal attacks that even the large anti-Kate audience may find excessive." I got that same impression from Hoffman's blog, which reminded me of some of the anti LeAnn Rimes blogs. There is some very detailed analysis of Kate's twitter activity that seems borderline excessive.
Also, we heard last week that author Hoffman was a "good friend" of Jon Gosselin, who often befriended paparazzi and other hangers-on. Hoffman claims that he got the material for his book on some hard drives he found in the trash, which sounds unlikely to say the least. It's safe to assume Jon handed him the data, which included "emails from Kate, the Discovery network, contracts and personal documents, many of which [Hoffman] reproduced [in the book] in their entirety."
Radar has a new story today that Hoffman reported Kate to CPS, but I'm sure they've received countless other reports about her that they've no doubt ignored.
So this was a lousy book by a subpar author with an axe to grind, and it was pulled from Amazon shortly after it was released. The most damning detail did get out though, and that's got to burn Kate's britches. It really looks like Jon just handed over her hard drives to this author and trusted him to create something out of the material, which he failed to do.
One new detail I learned from Hoffman's blog was from an invoice allegedly from Steve Neild, the bodyguard that Kate was banging. Neild earned 4,987.34 for just four days with Jon, Kate and the kids at Disneyland in 2008. Did he lower his rates for Kate once he started sleeping with her? Is that why she was so protective of his leftover pizza?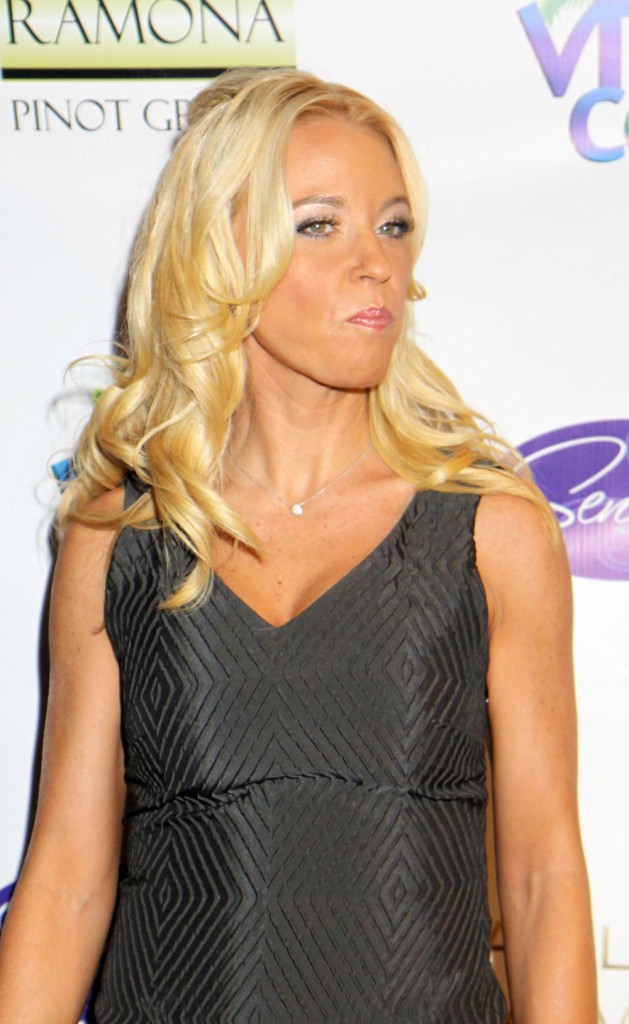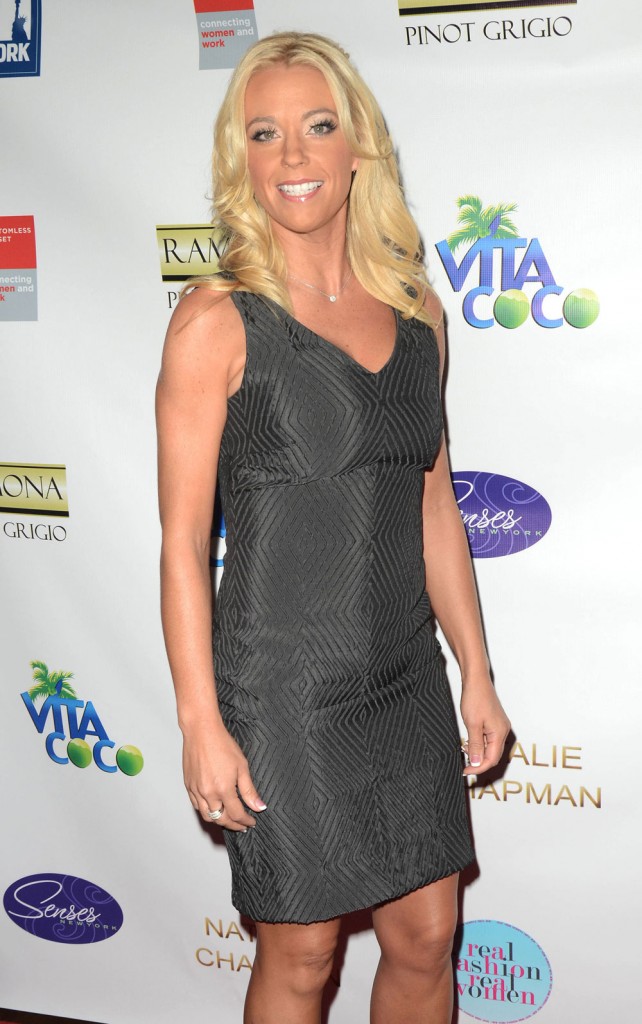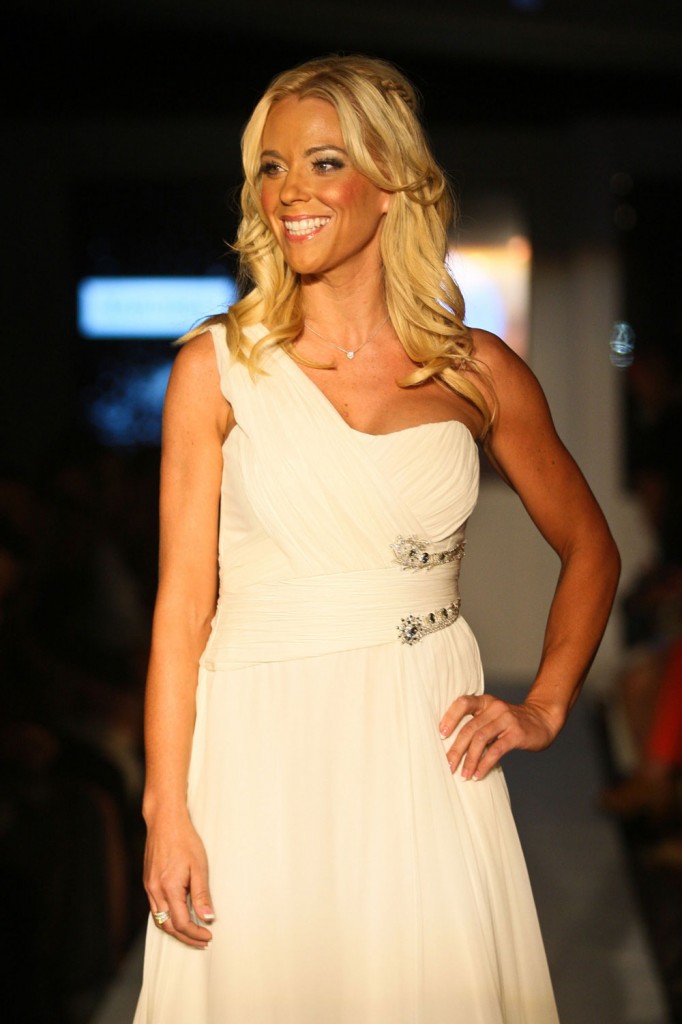 Photo credit: FameFlynet, WENN and Pacific Coast News