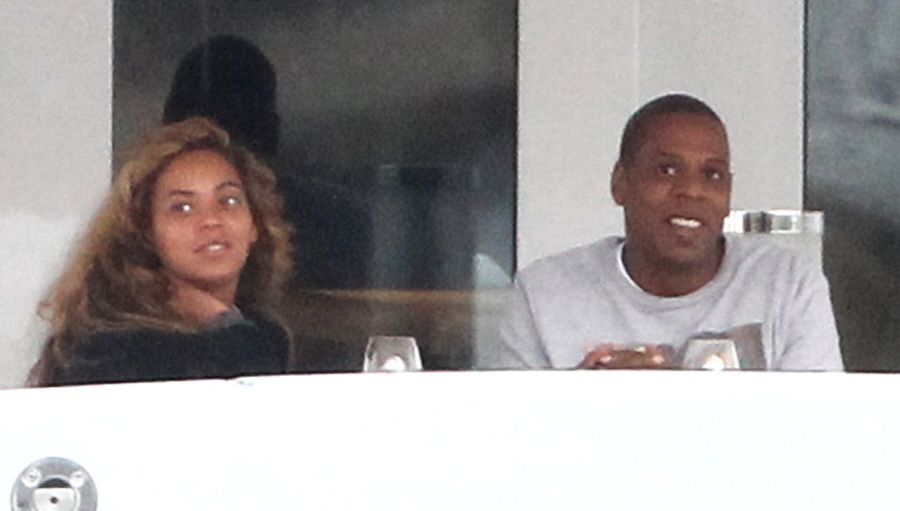 These are some new photos of Beyonce, Jay-Z and little Blue Ivy on holiday. They were spotted on a yacht in the Mediterranean in the South of France yesterday, which happened to be Beyonce's 31st birthday (cough, cough). Speaking of, you know how Bey totally revamped her Tumblr and she updates the photos and the news constantly? Well, she released images of some of the birthday messages she got from her family and friends yesterday – you can see the notes here, at Bey's Tumblr. There's one from Gwyneth and the family Paltrow-Martin! I don't really have an opinion about Bey publishing her birthday notes – it's a little showy, but it's far from the most offensive thing.
Anyway… I wish I could spent my birthday on a yacht in the Mediterranean. Sounds nice. From the photos, I don't think Bey and Jay were expecting to be seen or pap'd – Bey isn't wearing any makeup, and although her outfit is cute, I think that's just a happy coincidence. But look, BLUE IVY! When Jay holds Blue, I really see the resemblance between them. I'm not saying that in a harsh way either – I'm always mystified when people talk about Jay's looks, like he's hideous or something. I think Blue is an interesting blend of her parents, and she'll look more like Bey as she grows up. For now, though, as a baby, Blue looks like her daddy's girl. As for Bey – get your wine on, girl. It's your birthday!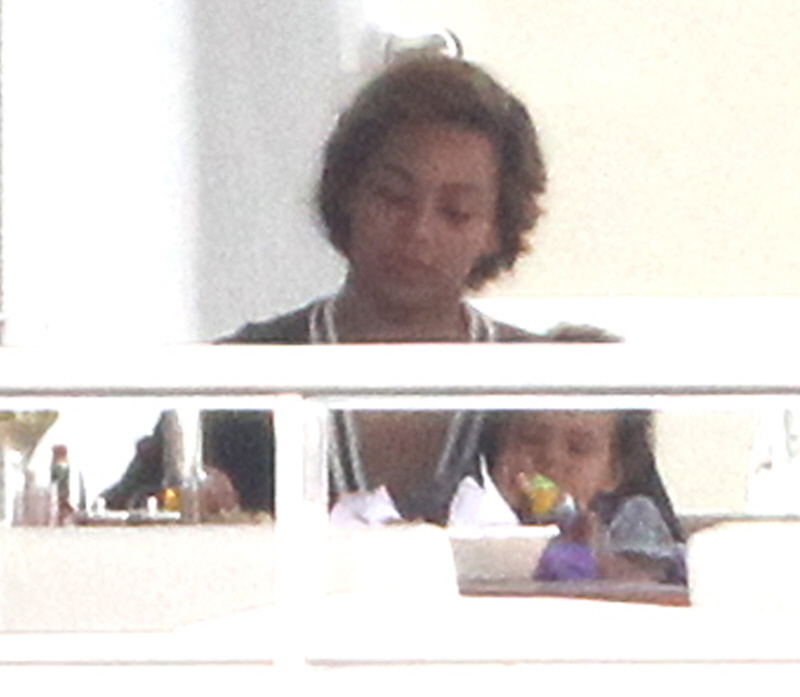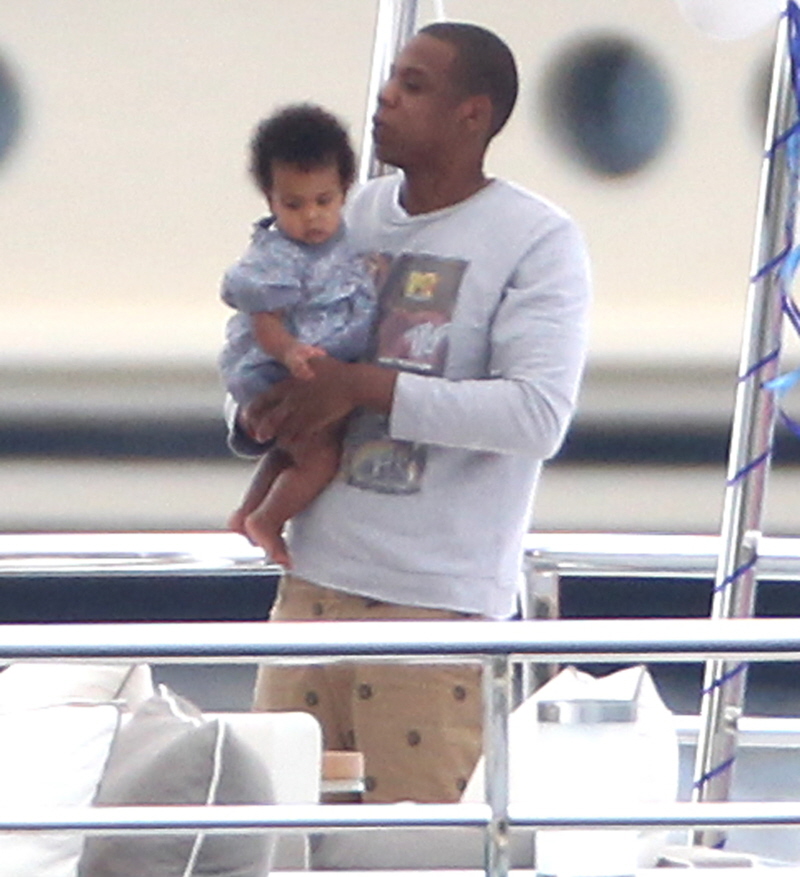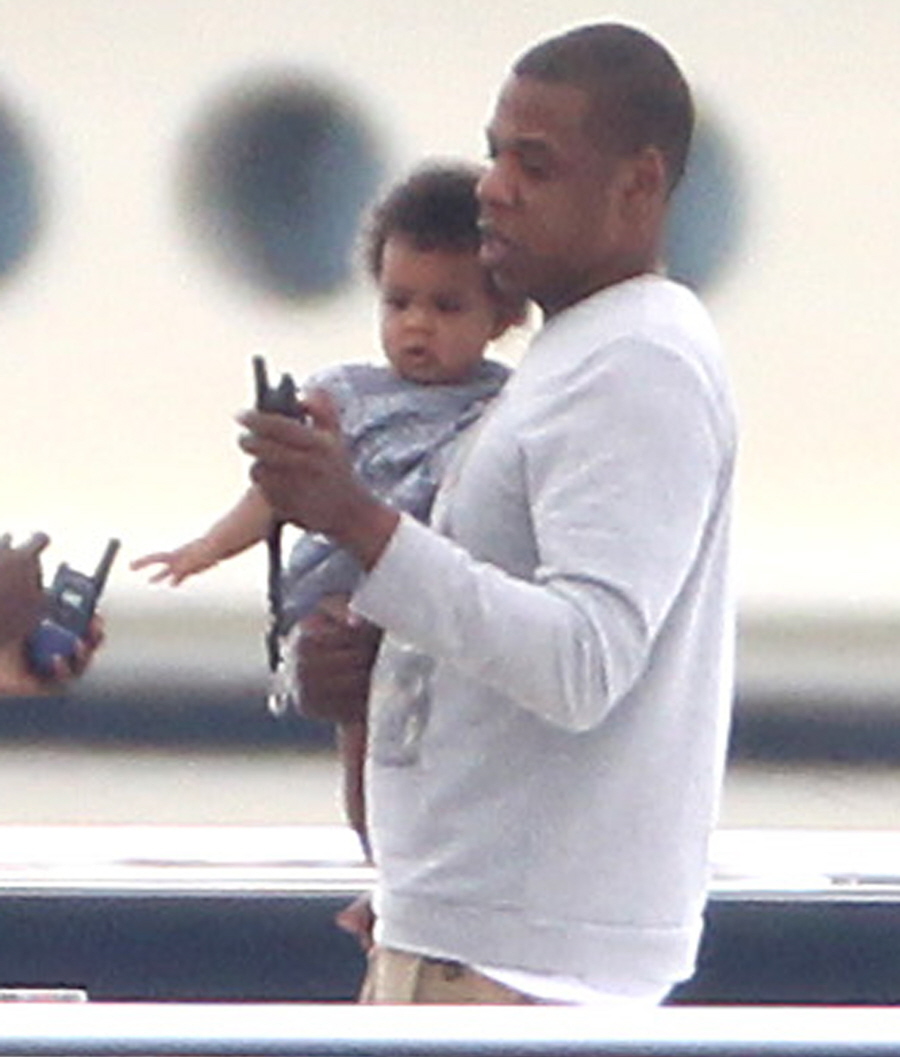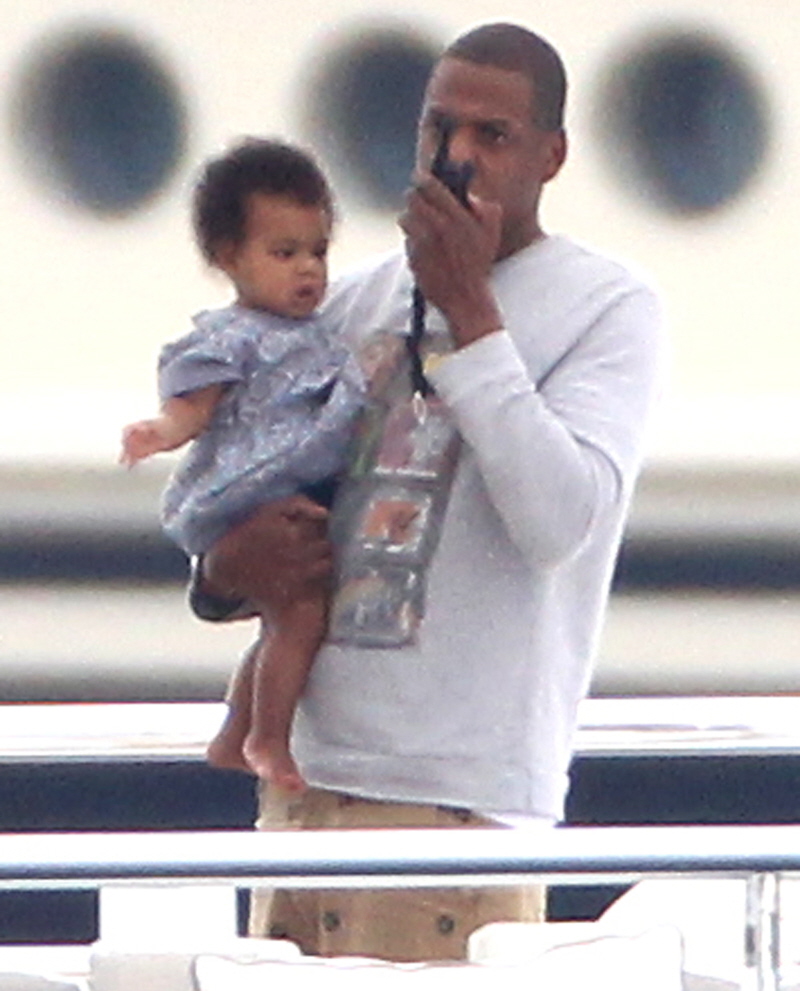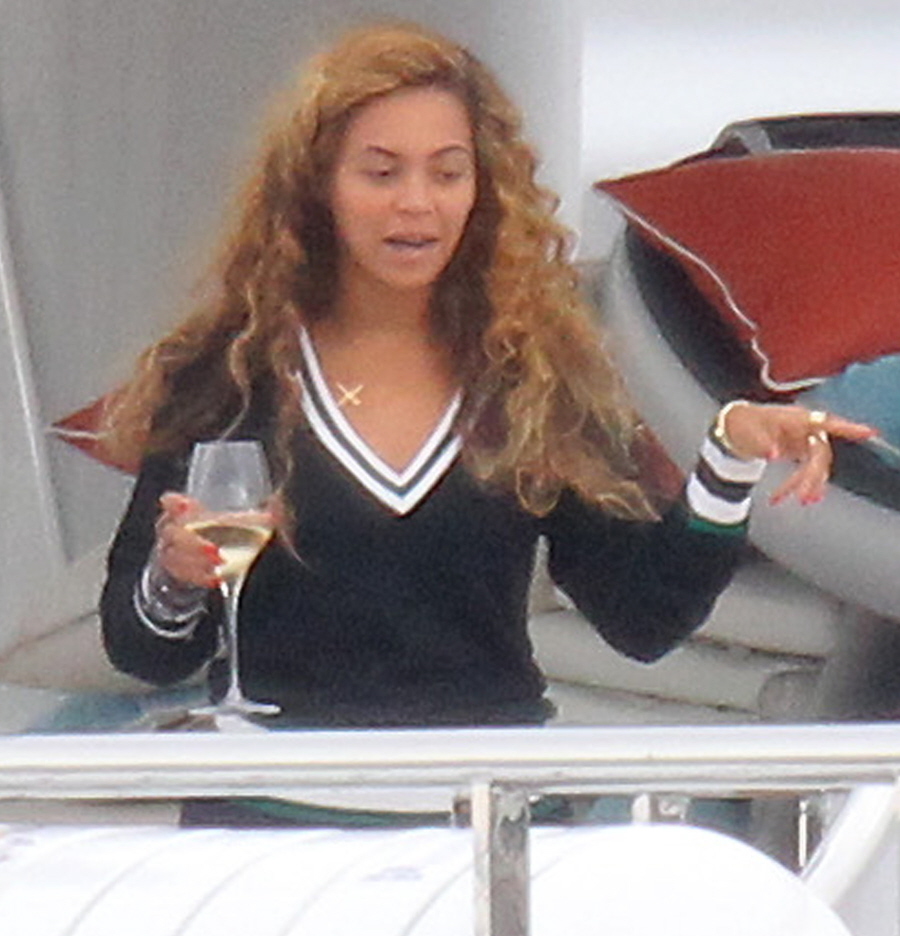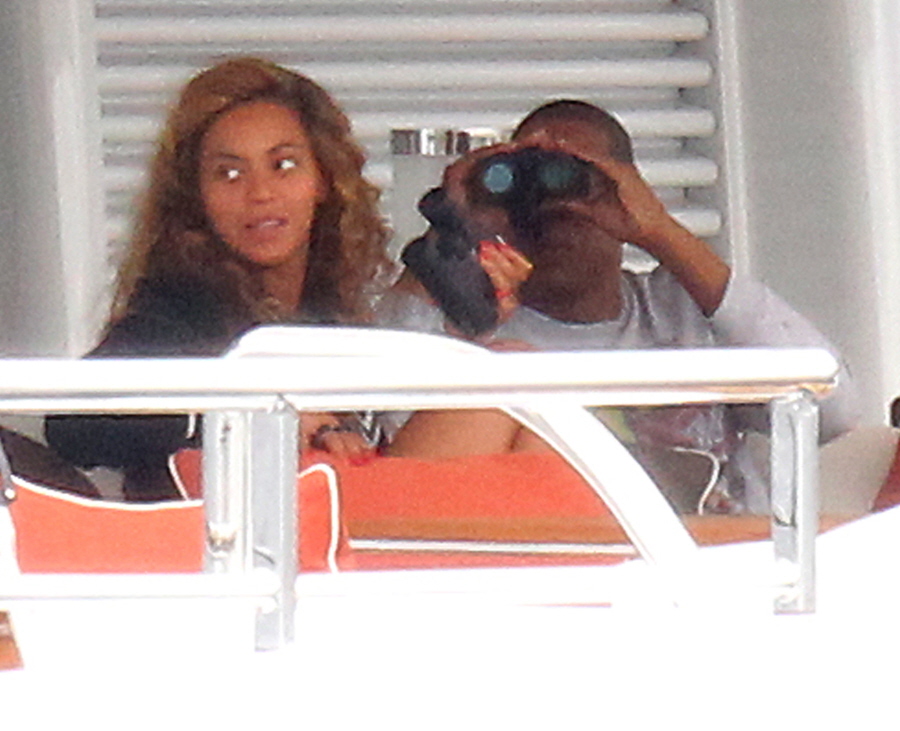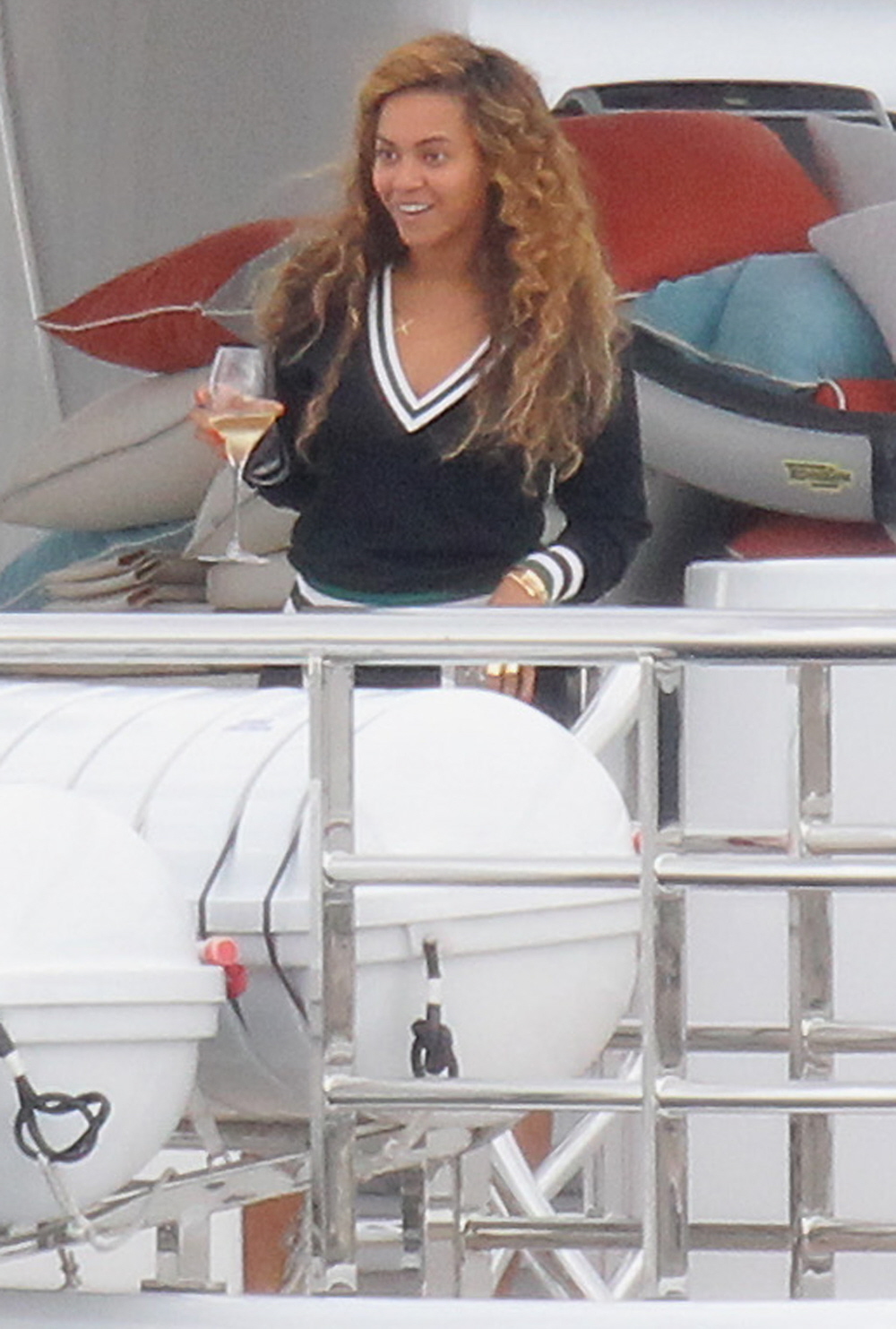 Photos courtesy of Fame/Flynet.